Dresses
Wedding Inspo
|
March 22, 2022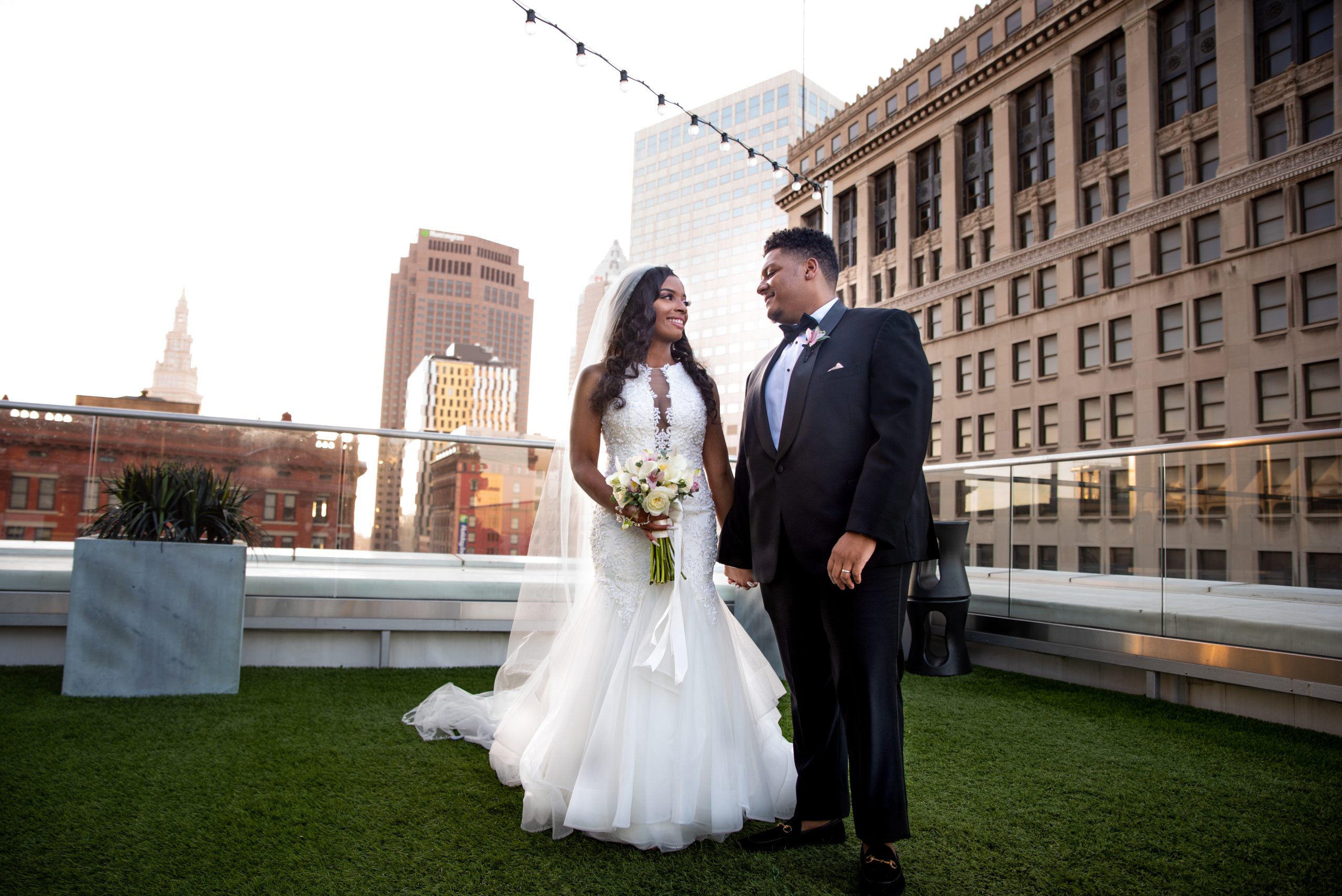 Hey there New York City brides, Maggie Sottero here, and we have the biggest news ever! We have made a list of our ten favorite NYC wedding dresses inspired by different boroughs, and we are beyond excited to share them.
With designs to put the Empire State Building to shame and sparkle tulle that outshines Times Square, you'll want to dive into our Style Quiz to find your dream gown ASAP!
Before you start oogling and oggling over all our gowns made for the Big Apple though, make sure to sign up for our #MaggieInspiration text messages below to get some inside tips on all things bridal:
NYC Wedding Dresses & Where to Find Them
If you're looking to be in the know on fashion trends, then the fashion capital of the world, New York City, is the best place to start. With diverse ideas, top designers, and creative minds in every borough, it makes sense that bridal fashion has found a special place in the city – and it's been carved out by New York Bridal Fashion Week and world-renowned bridal boutiques.
These experts in the bridal field have helped many of our brides say "yes!" to the dress and are eager to help you as well! Start your search for your NYC dream dress by exploring our Authorized Retailers in the City That Never Sleeps below:
NYC Wedding Dresses: Vintage Inspired Kimora by Sottero and Midgley for the Upper East Siders
PC: Lucy Cuneo
Ah, the Upper East Side… The home of the MET, Central Park, and elegant fashion statements. This luxurious borough is exactly the place where we'd wear a satin ballgown like Kimora by Sottero and Midgley.
This vintage-inspired wedding dress screams old money with its decadent beaded lace bodice, dramatic train, and pearl embellishments. We can easily picture this gown in an upscale mansion with romantic florals, and vintage bookcases (can you say Blaire Waldorf from Gossip Girl??).
Take point from our gorgeous real bride above who personalized this gown for her love story by adding delicate off-the-shoulder cap sleeves and a cathedral-length veil!
For more bridal pearl-inspired bridal looks, read all about our take on the "pearlcore trend."
PC: Jacqueline Velasquez
Greenwich Village in New York City is where Jimi Hendrix built Electric Lady Sound Studios, where Barbra Streisand made her big debut, and where Andy Warhol created the artist haven, Electric Circus. AKA, this borough can be described in two words: bohemian and sexy.
That's exactly how we would describe our Quick-Ship gown, Chauncey by Sottero and Midgley as well. This sultry lace cap sleeve bridal dress was made for the artist in all of us. It was designed to wow, and impress with its floral lace motifs, intricate open back, and dreamy shimmer. It truly embodies what made Greenwich Village the bohemian capital of NYC.
Just take it from one of our real brides, who said she felt like a movie star in this NYC wedding dress!
Make sure to explore our blog that showcases some of our favorite backless gowns for more sexy, bohemian inspo.
PC: Haiely Williams Photographer
Gorgeous, dramatic Zander by Sottero and Midgley is one of our most popular gowns, so it only makes sense that it's the gown for one of the trendiest neighborhoods in New York City, SoHo!
This famously artsy neighborhood is known for its high-end fashion, elegant looks, and luxurious lifestyle – the perfect setting for one of our New York wedding dresses, Zander.
We're in love with its layers upon layers of lace, plunging v-back, and illusion lace sleeves. What makes this unconventionally chic gown a SoHo wedding staple, however, is its 3D floral lace motifs, subtle shimmer, and black colorway.
We're obsessed with how this real bride paired this fashion-forward gown with a simple diamond clip and Old-Hollywood-inspired makeup.
If you consider yourself a trendy, bold bride, make sure to explore our other black colored wedding dresses:
6 Black Wedding Dresses To Feel Beautiful & Bold In On Your Wedding Day
PC: Abella Studios Photography
Do you know what reminds us of the Upper West Side? Audrey Hepburn and Kaysen by Maggie Sottero. The Upper West Side has attracted the intellectually curious and those who love an elegant lifestyle for decades, so Kaysen will fit right into this historical borough.
This heirloom lace wedding gown is a clear showstopper. With its poised silhouette and sweetheart neckline, this shimmery bridal dress will make a huge statement on your big day whether you're in a gorgeous ballroom or romantic park.
Personalize this gown for your love story by adding a dramatic, detachable skirt like our real bride did above!
NYC Wedding Dresses: Lavish Veda by Maggie Sottero for Brides Who Love The Financial District
PC: Natasha Herbert Photography
How would you describe yourself? Ambitious? Business-oriented? Lover of all things high end? Well, then you're probably a fan of the Financial District and will look like a million bucks in Veda by Maggie Sottero.
This organza mermaid gown is the embodiment of the modern and opulent lifestyle that runs through the Financial District in NYC. The beaded lace motifs, Swarvoski crystals, and plunging v-neckline make a statement, while the open, intricate back is as bougie as it can get. Whether you're walking down Wall Street, or walking down the aisle, Veda is the gown for you.
For more jaw-dropping mermaid wedding dresses, read our blog and find the fitted gown for you.
PC: Sander Visuals
Located in Manhattan from 110th to 155th Streets, Harlem is the birthplace of glam, bebop, and creativity. Therefore, it only makes sense to pair glamorous Taylor Lynette by Maggie Sottero with this vibrant and exciting neighborhood.
This gorgeous plus-size gown is head-to-toe style with its all-over beading, flowing tulle skirt, and intricate lace back. As if this gown couldn't get any better, it also comes in many different, unique colorways like ivory, blush, and blue!
Take point from this gorgeous bride who paired this stylish gown with a simple veil and a bouquet in every shade of the rainbow! She said it best when she described herself as no less than royalty while wearing this gorgeous gown.
When you hear someone mention "Brooklyn" you probably think about hipsters carrying coffee, and small indie rock bands. For us, Brooklyn gives us artsy and cute. It gives us old meets new, and blooming florals (courtesy of Brooklyn Botanic Gardens), and all things fresh and new.
That's why we think Sawyer by Sottero and Midgley would be a perfect NYC wedding dress for our Brooklyn-loving brides. With a modern square neck, vintage-inspired floral lace, and soft shimmer on a full skirt, it's old meets new, just like Brooklyn.
NYC Wedding Dresses: Modern Delilah by Maggie Sottero for the Brides Who Love Hell's Kitchen
PC: Aaron Collett Photography
When you think of Hell's Kitchen, a little man in red with pointy horns might come to mind. However, it could not be any more opposite. This quickly growing neighborhood is a foodies paradise with a little bit of everything from everywhere. That's why we think our Quick Ship Gown, Delilah by Maggie Sottero, would be a perfect choice.
This lacy fit-and-flare gown is a modern spin on a vintage sheath dress. Adorned with lace, pearls, and shimmer, Delilah is all about textures and layers — just like what you'd find in a 5-Star Michelin Restaurant dish in this NYC borough.
After looking at Delilah, you'll pin this gown faster than that pasta you've been drooling over. Find it on our Pinterest and pin it for later to inspire you in the rest of your wedding planning!
PC: Jay Doherty Photography
Feast your eyes on Chelsea in NYC (and Cruz by Sottero and Midgley). With fashionable shops, dreamy galleries, and the High Line (a work of art in itself) this borough is an artist's dream. Unique Cruz by Sottero and Midgley is the perfect choice for this neighborhood.
Unlike other wedding dress, Cruz boasts a trailing vinery over a fitted bodice and skirt, a deep v-neckline, and modern beading. This gown will make you feel like a piece of art on your wedding day – especially if you pair it with its vintage-inspired puff sleeves like our real bride, Aoife did!
NYC Wedding Dresses: Classic & Well-Loved Hattie by Rebecca Ingram for the Midtown Brides
PC: Rebecca Ashley Photography
While Times Square in Midtown might be the heart of New York City, Hattie by Rebecca Ingram is the heart of our Rebecca Ingram collection.
This affordable, strapless mermaid bridal gown is one of our most popular gowns at Maggie Sottero for a reason. The oversized lace is romantic yet modern, the deep v is sexy yet demure, and the fitted skirt is dreamy yet in your face all at the same time. If you want to be at the top of everyone's favorite bridal looks, Hattie is for you! Whether it's on the beach, or on Broadway Ave you're sure to be stunning in this gown.
PC: Rebecca Ashley Photography
New York City is truly the place where dreams happen – including your dream wedding look. Whether you're a boho Brooklyn lover, a posh Upper East Sider, or a modern Midtown bride, there is a gown made for you, and the city we all hold near and dear!
To stay up-to-date with all things trendy and bridal, make sure to follow our Pinterest and sign up for our exclusive bridal Newsletter!
Until then, you know you love us.
Xoxo, Maggie Sottero.
For More Blogs Like This!:
How To: The Ultimate Guide To Different Color Wedding Dresses For Your Big Day
Maggie Sottero's 2022 Report: 10 Popular Wedding Dress Trends
Customized Wedding Dresses & Personalizations With Maggie Sottero