Tips and Trends
|
March 3, 2022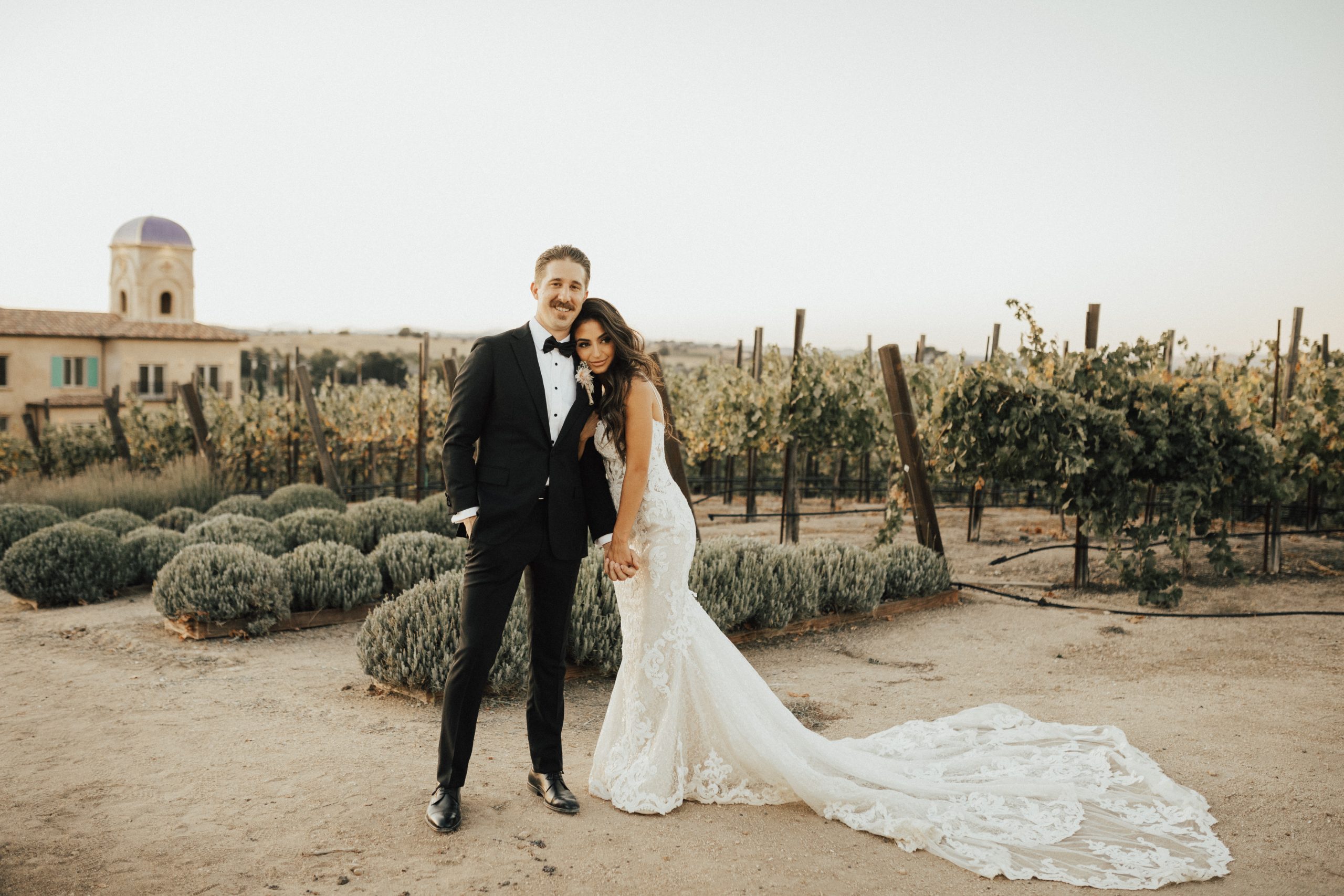 Imagine this: You're newly engaged, you've taken our Style Quiz to find the type of gown for you, and you've found your dream dress at one of our Authorized Retailers (congrats!). However, as much as you absolutely love your dress, you wish you could make it a little bit more "you." Well, you're in luck! At Maggie Sottero we have practically customized wedding dresses for you to choose from from sizes 0-28.
From sleeve variations to detachable trains to changeable skirt layers, we have everything you need to personalize your wedding dress for your love story! Keep reading to learn how to make the perfect gown, even more perfect for you.
But, before you start learning about all of our amazing personalizations, sign up below to sign up for text messages and be the first one to know about all the amazing things happening with Maggie this year!
Wedding Dress Sleeve & Strap Personalization
Starting from the top of the gown, you can personalize your dream dress by adding or removing straps and sleeves to build your wedding dress.
PC: Danielle Schury
This personalization is so easy and fun! If you're a bride looking to add a little bit of romance or drama to your wedding look, adding a fun, detachable sleeve does just that. Take inspiration from Stevie by Maggie Sottero! This fairy-princess gown is already gorgeous on its own but adding detachable cold-shoulder bishop sleeves elevates the bridal dress even more.
Bracken by Sottero and Midgley is another example of making a practically customized wedding dress for your big day. This crepe fitted gown with intricate beaded lace has detachable cap-sleeves to create an edgy and unique look.
Personalizing your gown for your love story is more than just changing up the look though. For our brides who crave a little bit more support or coverage, adding thick straps or sleeves is a great way to do this. Not only will this make a romantic statement, but it will make you comfortable and confident as well!
Check out our Pinterest for more off-the-shoulder and sleeve inspo!
Bridal Gowns with Detachable Skirts & Extended Trains
Love, happiness, and long dramatic trains are three of our favorite things in the world, so why not combine them? All of our gowns at Maggie Sottero are unique in the world of bridal, but by personalizing them with an extended train or detachable skirt it becomes a practically customized wedding dress.
PC: Heirlume Photography
You're pretty much able to create your own wedding dress by adding an extended train to Tuscany Royale by Maggie Sottero. This sparkly lace sheath gown already has all the glamour you want in your wedding dress, but adding on a detachable, illusion train with scalloped edging takes it from "wow," to "WOW" for your wedding day.
We also love the personalizations you can do with Albany by Maggie Sottero. Elevate this garden-inspired square-neck gown by personalizing it for your love story and adding a detachable overskirt! This customization is great for brides who want to accentuate their hips (if you have a pear-shaped body, you will THRIVE in this gown), and who want a little bit more movement through the skirt.
P.S. If you don't want to commit to a train throughout your wedding but want the drama for going down the aisle there is an easy fix! Consider a chapel or cathedral-length veil that you can take off after the ceremony. Get some creative ideas through our Pinterest board to pin later.
For more bridal train inspo, read our blog below!:
15 Fairytale Wedding Dresses By Maggie Sottero To Unleash Your Inner Princess
Wedding Dress Customization: Skirt Layer Changes
A subtle, but incredible personalization that we offer on many of our gowns is a skirt layer change. For many of our gowns you can change out the tulle layers. If you're a bride who wants a little bit of magic in your wedding dress, consider having sparkle tulle in your wedding gown! Not only will your photos pop, but your guests won't be able to take their eyes off of you.
Perhaps you're a bride who wants their gown to feel more elegant instead. Switching out the sparkle tulle to plain tulle will easily do that. One of our gowns from our Midseason Drop, Hattie Lane Lynette Marie by Rebecca Ingram, is a great example of this! This soft and delicate gown is the perfect choice for many types of brides, however, you can truly make the wedding dress your own by changing the texture and tulle.
Florence by Maggie Sottero is another wonderful and flexible gown choice for brides! If you're in love with this gown, you're in luck. Lace goes with sparkle tulle or plain tulle and this gown has lots and lots of lace.
To see more sparkle dresses and gain some ideas for your dream wedding gown, take a look at our Pinterest and pin for later!
Lined Bodice and Sheer Bodice Wedding Gowns
Sexy or modest? That is the question. Well, no matter what your answer is, you can build your wedding dress to have an unlined or lined bodice! We love this customization because it allows our brides so much freedom when shopping for their dream gown.
If you're a bride looking to feel a little bit sexier on your wedding day, you'll be extremely pleased with the illusion tulle we carry. No matter your skin color, the illusion tulle will blend into your skin like butter on your wedding day.
You can see that through our gown, Winter by Maggie Sottero. This dreamy, delicate A-line wedding dress has the option of a completely lined bodice for romance and modesty, or an illusion bodice to feel a little bit sexier. (If you're more into the modest look, this gown also comes with detachable sleeves!).
PC: Alexa Fantham Photography
Greenley by Maggie Sottero is another one of our many gowns that you can personalize for your love story! A lot of brides look at fitted gowns and think that they're inherently sexy. However, if you're more into the modest gown but still want to show off your gorgeous figure, you're able to easily make it your own and make it lined instead!
Wedding Dress Customizations: Adding Additional Details
We don't know about you, but we are obsessed with the details! That's why we love the personalizations you can do to your gown through buttons, necklines, fabric, and matching accessories.
For example, brides can make Fatima by Maggie Sottero a truly unique gown through adding accessories. This elegant, voluminous ballgown dress can be personalized by adding vintage-inspired buttons down the back and a dainty detachable beaded belt.
Johanna by Maggie Sottero can also practically become a customized wedding dress through small but impactful details! To start, adding an elegance lace fingertip bridal veil elevates this gown to a personal style for you on your wedding day. With this gown you are also able to add buttons down the back for a vintage vibe and add extra lace motifs for neckline alterations.
To find some details and accessories to personalize your dream dress for your love story, explore some ideas on our website!
Wedding Dress Bra Cup Colors and Sizes
Compared to all the sparkle and sleeves, this personalization might seem like something to put on the back burner. However, having bra cups in your wedding gown that match your skin tone and fit your bust is definitely important!
We offer bra cups in three colors: Ivory, Light Nude, and Dark Nude. We also feature multiple bra cup sizes, which are tailored according to gown size to offer additional support for brides who are a bit more full up top. Check with your local boutique to discuss color and sizing options!
PC: Aia Photo & Video | PC: Haiely Williams Photographer
Just take a look at our gown, Zander by Sottero and Midgley! Whether you have a darker skin tone or a paler skin tone, this dress will blend and melt into your skin tone on your wedding day.
If you're wondering what undergarments you should wear underneath your bridal dress in general, check out our blog below to learn more:
Maggie Sottero Wedding Dress Customization and Personalization
All of these customizable options from our Personalize It! For Your Love Story program have us heart eyeing! Ready buy one of our practically customized wedding dresses? Head to a boutique near you to get started!
Psst—most of our wedding dresses with personalized accessories, lace packages, and added coverage still arrive within 16-20 weeks. This is about two months faster than most custom wedding dress designers!
Share your love story, wedding day look, and favorite personalizations with future brides to be here!
For more tips and tricks about finding your wedding day look, check out some of our other blogs below:
Seven Types of Lace to Know While Shopping for a Wedding Gown
How To Find The Best Wedding Dress Styles For Body Types Of Every Shape And Size
8 Must-Have Tips On How To Shop For A Wedding Dress For The First Time