Tips and Trends
|
February 25, 2023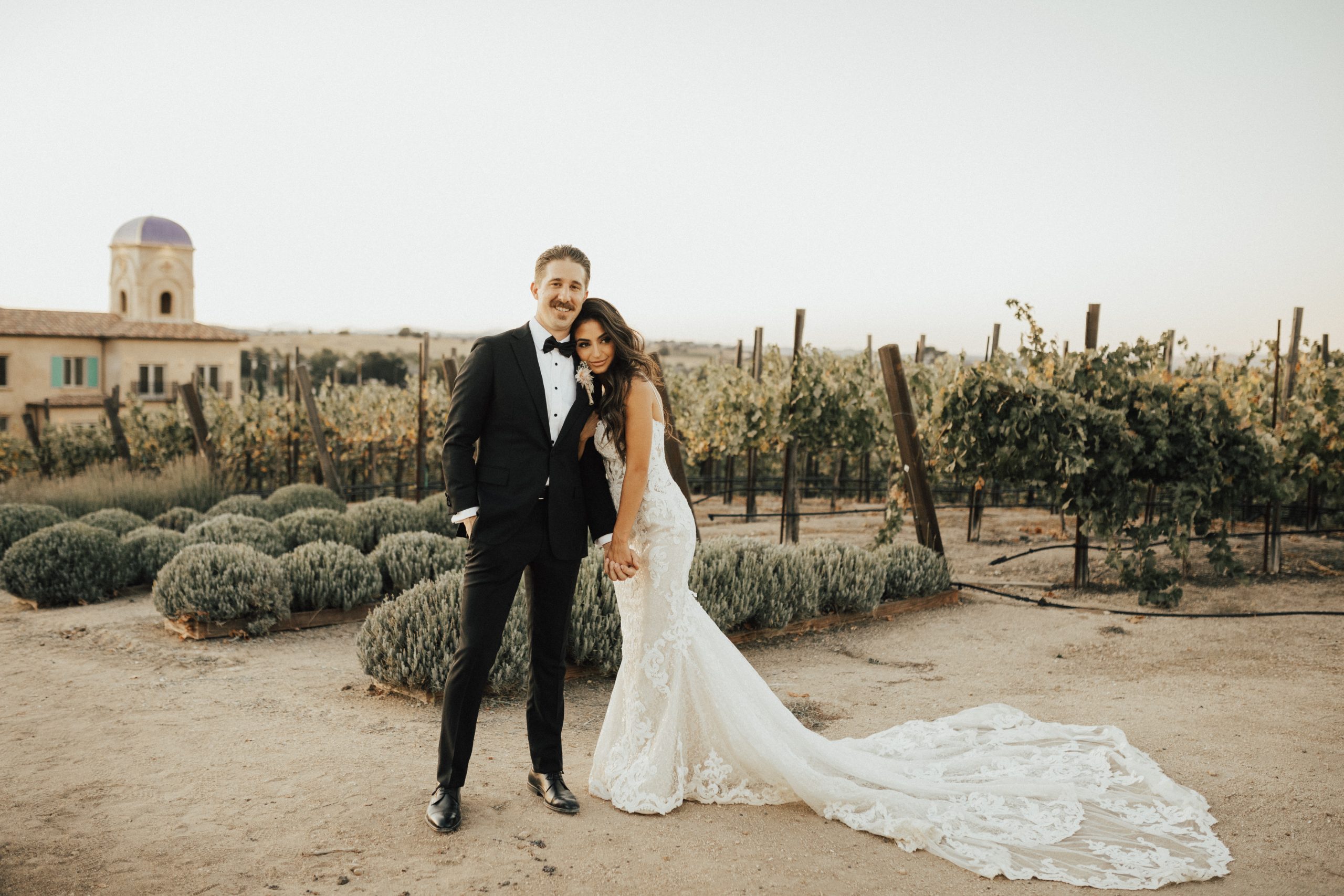 Imagine this: You're newly engaged, and you're ready to find your dream wedding dress at one of our Authorized Retailers! However, you want your gown to feel as unique as you are. Well, you're in luck! At Maggie Sottero we have many wedding dress customization and personalization's for you to choose from sizes 0-28.
From sleeve variations to detachable trains to changeable skirt layers, we have everything you need to personalize your wedding dress for your love story! Keep reading to learn how to make the perfect gown, even more perfect for you.
But, before you start learning about all of our amazing personalizations, sign up below to sign up for text messages and be the first one to know about all the amazing things happening with Maggie this year!
What are Maggie Sottero's Personalization's and Wedding Dress Customizations?
At Maggie Sottero, there are a ton of options to personalize your wedding gown to make it as unique as you are! By adding or taking away certain features of your wedding gown, you can Personalize It! to make your dream dress match your individual taste and aesthetic.
At Maggie, we offer these wedding dress customizations:
Add or take away sleeves.
Add or take away wedding dress straps.
Make your wedding dress bodice lined or illusion.
Customize the length to fit your frame.
Add buttons down the train.
Change the layers in the skirt to sparkly, to glitter, to plain tulle.
Add bra cups to match your skin tone.
The wedding dress customizations don't end there though! We also have a ton of accessories to choose from:
Design your wedding dress with a cape or jacket in mind.
Add a bridal belt.
Amp up your bridal look with a veil or bow.
Lengthen your gown and add drama by adding a bridal train or overskirt.
Keep reading to learn more about how to practically design your own wedding dress!
Personalization's & Wedding Dress Customizations
Sleeve & Strap Personalization's
PC: Danielle Schury Photography
Starting from the top of the gown, you can personalize your dream dress by adding or removing straps and sleeves to build your wedding dress.
This personalization is so easy and fun! If you're a bride looking to add a little bit of romance or drama to your wedding look, adding a fun, detachable sleeve does just that. Take inspiration from Stevie by Maggie Sottero! This fairy-princess gown is already gorgeous on its own but adding detachable cold-shoulder bishop sleeves elevates the bridal dress even more.
Danielle by Maggie Sottero is another one of the gorgeous Maggie gowns that brides can customize the sleeves on. This beautiful style has all the vintage realness and lace that brides love with a touch of modern details. This wedding dress also has an amazing personalization of adding detachable lace cap sleeves! Psst… cap sleeves not your thing? Danielle also has off-the-shoulder detachable long sleeves for you to choose from.
PC: Nick Wild Photography
Hattie by Rebecca Ingram is another one of our beautiful wedding gowns that offer detachable cap sleeves for our brides to personalize with!
Personalizing your gown for your love story is more than just changing up the look though. For our brides who crave a little bit more support or coverage, adding thick straps or sleeves is a great way to do this. Not only will this make a romantic statement, but it will make you comfortable and confident as well! Love the idea of adding straps or sleeves to your wedding dress and want to see more options? Make sure to read our blog to see more detachable sleeves for you to customize your wedding dress with.
Adding Buttons
Looking to channel Silver Screen icons like Audrey Hepburn, Marilyn Monroe, and Grace Kelly? Consider personalizing your wedding dress with chic buttons! Adding buttons to your wedding dress is a subtle, yet powerful wedding dress customization that is offered for select gowns. Whether you want to have buttons going all the way to the hem, or just a few down the back, this customization is sure to make a statement on your wedding day.
Skirt Layer Changes
A subtle, but incredible personalization that we offer on many of our gowns is a skirt layer change. For many of our gowns, you can change out the tulle layers. If you're a bride who wants a little bit of magic in your wedding dress, consider having sparkle tulle in your wedding gown! Not only will your photos pop, but your guests won't be able to take their eyes off you.
Switching out the sparkle tulle to plain tulle will easily do that. One of our wedding gowns, Alexandria by Rebecca Ingram, is a great example of this! This striking black wedding dress is the perfect choice for many of our bold brides. By personalizing this gown for your love story, you can truly make this wedding dress your own by changing the texture and tulle.
Harlem by Maggie Sottero is another one of our wonderful and flexible gown choice for brides! If you're in love with this gown, you're in luck. Lace goes with sparkle tulle or plain tulle and this gown has lots and lots of lace.
Lined vs. Unlined Bodice
Sexy or modest? That is the question. Well, no matter what your answer is, you can build your wedding dress to have an unlined or lined bodice! We love this customization because it allows our brides so much freedom when shopping for their dream gowns.
If you're a bride looking to feel a little bit sexier on your wedding day, you'll be extremely pleased with the illusion tulle we carry. No matter your skin color, the illusion tulle will blend into your skin like butter on your wedding day.
You can see that through our gowns Lily by Rebecca Ingram and Lily Lynette by Rebecca Ingram. These dreamy fit-and-flare styles perfectly show the difference between a lined bodice for romance and modesty, and an illusion bodice to feel a little bit sexier.
Audrina by Maggie Sottero is another beautiful dress that you can personalize for your love story! A lot of brides look at fitted gowns and think they're inherently sexy. However, if you're more into the modest look but still want to show off that beautiful figure, you're able to easily make it your own and line the bodice to practically design your own wedding dress.
Bra Cups
Compared to all the sparkle and sleeves, this personalization might seem like something to put on the back burner. However, having bra cups in your wedding gown that match your skin tone and fit your bust is definitely important!
We offer bra cups in three colors: Ivory, Light Nude, and Dark Nude. We also feature multiple bra cup sizes, which are tailored according to gown size to offer additional support for brides who are a bit more full up top. Check with your local boutique to discuss color and sizing options!
Adding Accessories
Detachable Skirts & Extended Trains
Looking for some extra drama to add to your gown? Consider customizing your wedding dress with a detachable skirt or extended bridal train! Coming in any fabric or style, this wedding dress customization can either go lay across the dress like an extra skirt or attach from the gown with a belt and add some length to the train.
PC: Heirlume Photography
The detachable train, Tuscany Royale by Maggie Sottero, is a gown that has just that! This beautiful shimmery bridal train has sparkles, lace, and all the dreamy details! With a finished length of 23 inches, it's all you need for the beautiful fit-and-flare gown that it goes with!
PC: Tolman Media
Looking for an overskirt that has a little bit of whimsy? Consider adding the Lavinia overskirt to your bridal look like our beautiful bride in Selena by Maggie Sottero did! This beautiful tulle overskirt is covered with 3D florals that are perfect for any cottagecore-loving bride. Want some additional color? Consider Lavinia in pink and violet!
If you're the type of bride who loves a two-in-one kind of deal, consider adding detachable train, Oksana by Rebecca Ingram to your wedding wardrobe. This beautiful satin and lace train doesn't simply add length to your dream bridal gown, but it also has some drama with its adorable bow!
Psst… If you don't want to commit to a train throughout your wedding but want the drama of going down the aisle there is an easy fix! Consider a chapel or cathedral-length veil that you can take off after the ceremony.
Customizing with Capes & Jackets
While adding detachable sleeves is one of our many personalizations, it's not the only way to add coverage to your wedding dress! Consider adding a cape or jacket to customize your wedding dress to make it uniquely your own (and have a two-in-one look!).
Our cape Clarke by Sottero and Midgley and jacket Dionne by Rebecca Ingram are two beautiful accessories to personalize your look with. Both of these beautiful accessories not only add coverage to your look but add a bit of star quality too!
Bridal Veils
You can't have a personalized wedding dress without a veil! There are four different types of veils that we offer at Maggie:
Fingertip-Length Veil: The shortest of our veils that subtly highlight your wedding dress.
Chapel-Length Veil: Our "middle ground" veil. It simply encircles your feet with tulle, lace, or sparkle!
Cathedral-Length Veil: Our longest and most dramatic veil! This wedding veil extends out from your gown to add extra length and extra glamour.
Layered Veil: This type of veil comes in fingertip-length, chapel-length, or cathedral-length! However, the layered blusher part of this veil will be a little bit shorter and add a little bit of volume to your look.
Need some inspiration? Look at our veils Bernadette by Maggie Sottero, Casey by Maggie Sottero, Watson by Maggie Sottero, and Kalina by Rebecca Ingram in our different styles! If you want to see more of our bridal styles, read our ultimate bridal veil guide blog.
Bows
Last but certainly not least, for wedding dress customizations and personalizations we offer detachable bows to add to your gown! From big to small, to satin to tulle, there is a bow for you to fall in love with.
Consider adding our beautiful bows, Kiki by Rebecca Ingram and Mitchell by Maggie Sottero to add to your wedding dress.
All of these customizable options from our Personalize It! For Your Love Story program have us heart-eyeing! Ready to buy one of our practically customized wedding dresses? Head to a boutique near you below to get started!
More Blogs Like This:
The Ultimate Guide to Setting Your Wedding Budget
Seven Types of Lace to Know While Shopping for a Wedding Gown
Finding a Wedding Dress for Your Body Type to Promote Body Positivity