Dresses
Tips and Trends
|
July 29, 2023
Are you looking to ditch the traditional wedding style? Then having an elopement wedding is right for you in 2023! Whether you're deciding to get away from the typical wedding planning process or you're wanting something simple yet elegant, you can certainly create the perfect elopement to fit your desired style. Elopements are becoming increasingly popular this year as couples are craving small meaningful moments to celebrate this milestone of commitment.
Although an elopement is much smaller in scale compared to a traditional wedding, there is still planning to do. From selecting a location to choosing your elopement dress, there are many preparations to be done. After all, this is still your special day, so planning all the details is a must.
If you're looking for elopement wedding ideas and a guide on how to plan your elopement wedding, keep reading for some tips. But first, make sure to visit one of our Authorized Retailers to begin your wedding dress shopping journey!
Determine a Budget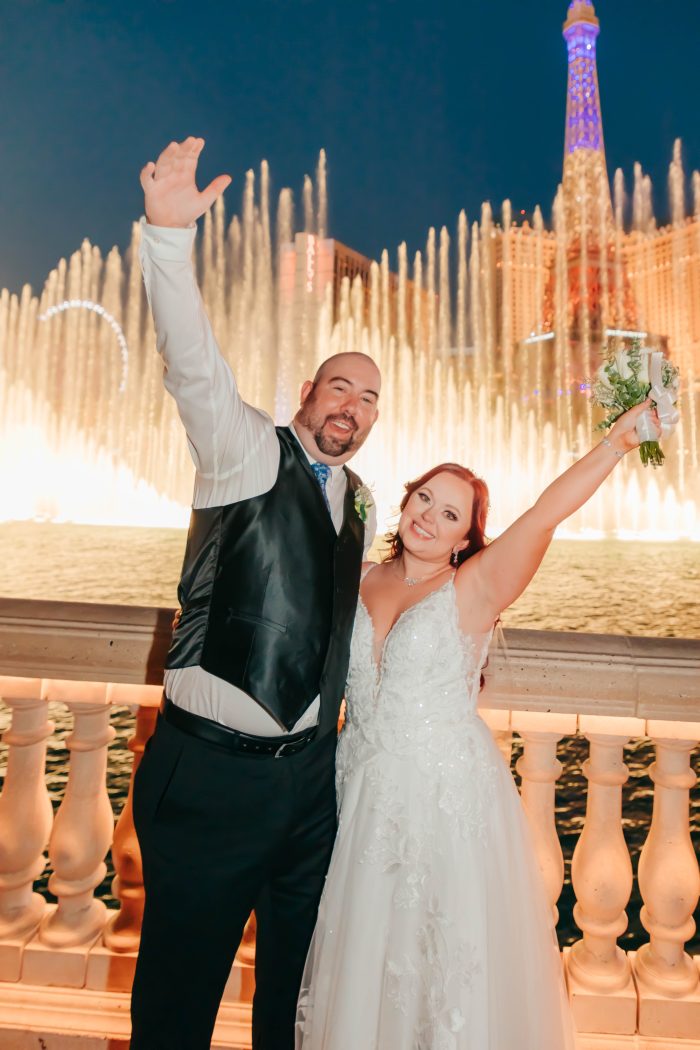 PC: Vegas in the Moment Photography
Although you're saving money by having an elopement wedding, it's still important to create a budget you can follow. This is beneficial so you know how much you can comfortably spend without hurting your finances down the road. The destination, travel fees (if necessary), attire, and any other expenses can add up fast if you're not careful about how much you're spending. It's important to sit down with your partner and allocate a set amount of money for your elopement budget. While doing this, consider potential future expenses like growing your family or making bigger purchases like a vehicle or a home.
If you and your partner are currently homeowners and plan on staying in your home for a long period of time, consider looking into 30-year refinance rates to support your budget. This provides you with longevity with lower monthly payments which saves you money and ultimately allows you to put more toward your elopement budget. You can also use these extra savings for other costs you and your partner may encounter as you embark on your new journey together.
Psst… if you'd like to know more budgeting tips and tricks make sure to read our blog!
Find and Book the Location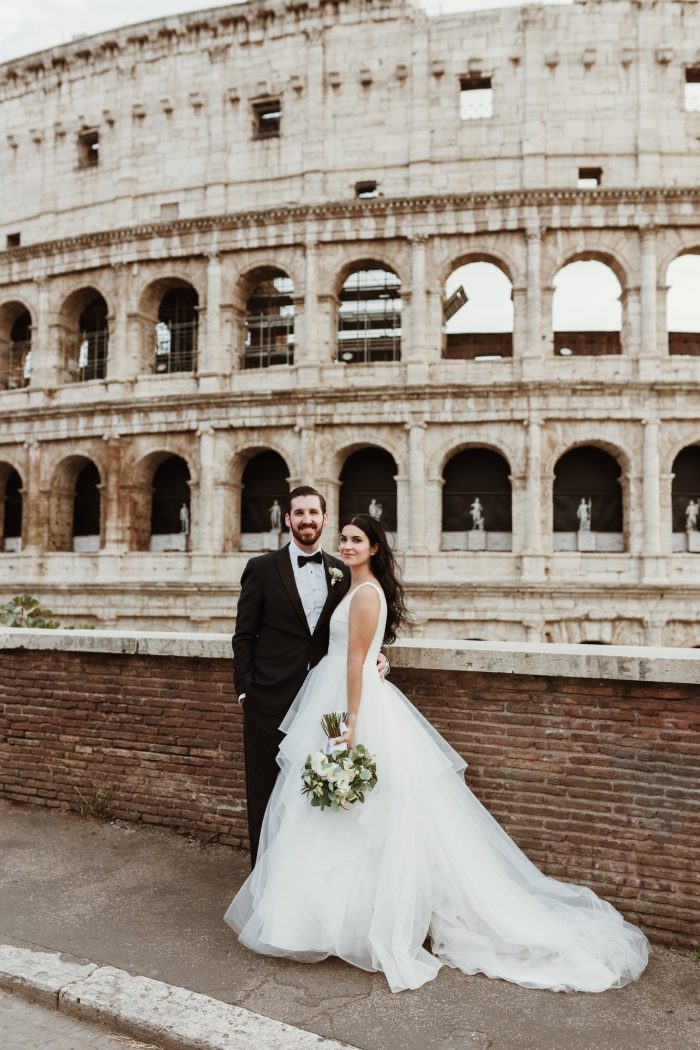 PC: Sarah Joy Photography
Once you have a budget established, the next step is to find and book the perfect location for your elopement wedding. When people think of eloping, they mostly picture a couple running to the courthouse and signing legal papers. That's not always the case. You can still plan a small wedding celebration for your elopement at your desired location. Although it's not as spontaneous as you might hope, it's still a memorable way to celebrate your love.
When searching for an elopement destination, it's important you review available elopement packages and decide what best suits your needs. Are you looking for an indoor or outdoor ceremony? How many guests do you plan on inviting? Do you plan to stay at your desired location for the weekend? Would you like decorations or food included? These are all crucial questions you and your partner need to consider when searching for a venue to host your elopement wedding.
If the location of your elopement is further away, you'll want to consider how you will get there and the cost of travel. If you plan on inviting guests, you should consider any costs they might incur. If lengthy travel is required or you're having a destination elopement, be sure to reserve overnight accommodations and have a block of rooms available for guests. Don't forget to account for these travel and location expenses in your wedding budget.
Peek at our blog for elopement venue inspo!
Check the Legal Requirements
It's crucial you check the legal requirements, location permits, and any other rules you must follow when planning your elopement wedding. Make sure you are aware of any requirements you may need for obtaining your marriage license, waiting periods, and details about wedding officiants. If your elopement package does not provide someone to host the ceremony, find an ordained minister or licensed officiant ahead of time. Once all the legal requirements have been completed, it's time to start planning your ceremony.
You may also need to consider the costs of obtaining special permits or licenses if you plan to have your elopement in a public or restricted space, such as on a beach or in a park. It's best practice to prepare for the unexpected and have a backup plan in case of inclement weather or any other emergencies.
Plan the Ceremony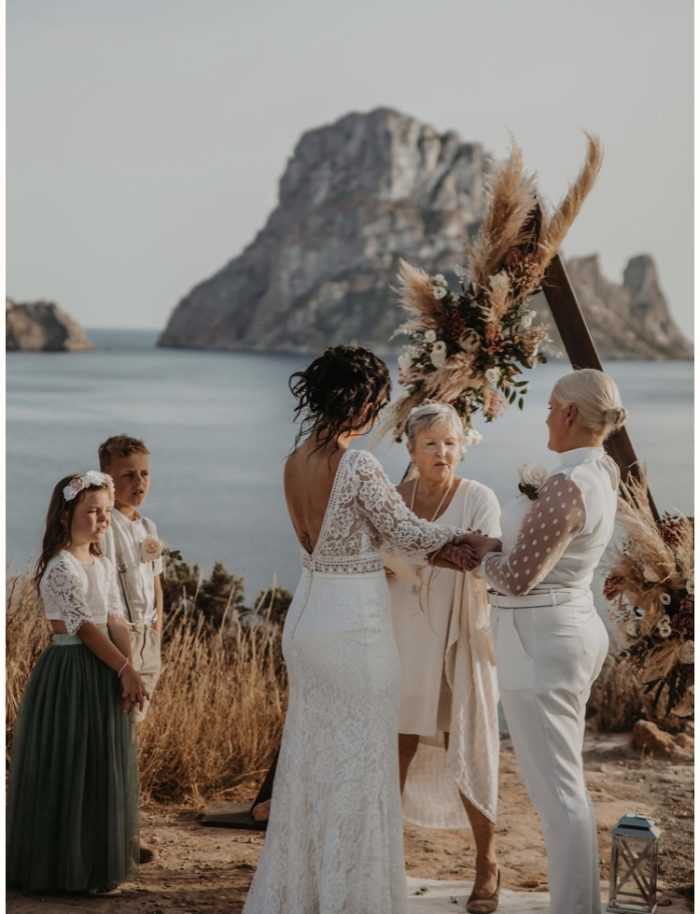 PC: Jonathon Stockton
Finally, the last thing you'll want to do is plan all the details you'd like to include and have at your ceremony. Start by searching for inspiration to gather elopement wedding ideas. When researching ideas, a few things to ask yourself are, "Would you like a flower bouquet?", "Do you want to hire a photographer to capture getting ready and the ceremony?", "Are there any specific decorations you'd like to have, such as flowers or signs?"
These are all important questions you and your partner must discuss when planning your ceremony. Some of these may be included in your elopement package at the location you selected to celebrate but be sure to check with the venue ahead of time to confirm everything is all set before the big day.
Don't forget to plan for after the ceremony as well. You'll most likely want to celebrate with any guests you invited so make sure to plan an itinerary. If you're celebrating locally, suggest some of your favorite spots in town. If you're going to a destination research fun activities ahead of time to suggest for your guests. No matter what you decide to do, as long as you plan and make necessary appointments, orders, or reservations ahead of time, your elopement wedding will be memorable forever.
Elopement Wedding Dresses
Finding your elopement wedding dress is also an important part of planning your romantic getaway! Luckily, we have a ton of elopement wedding dress options for any bride with any budget, timeline, and aesthetic!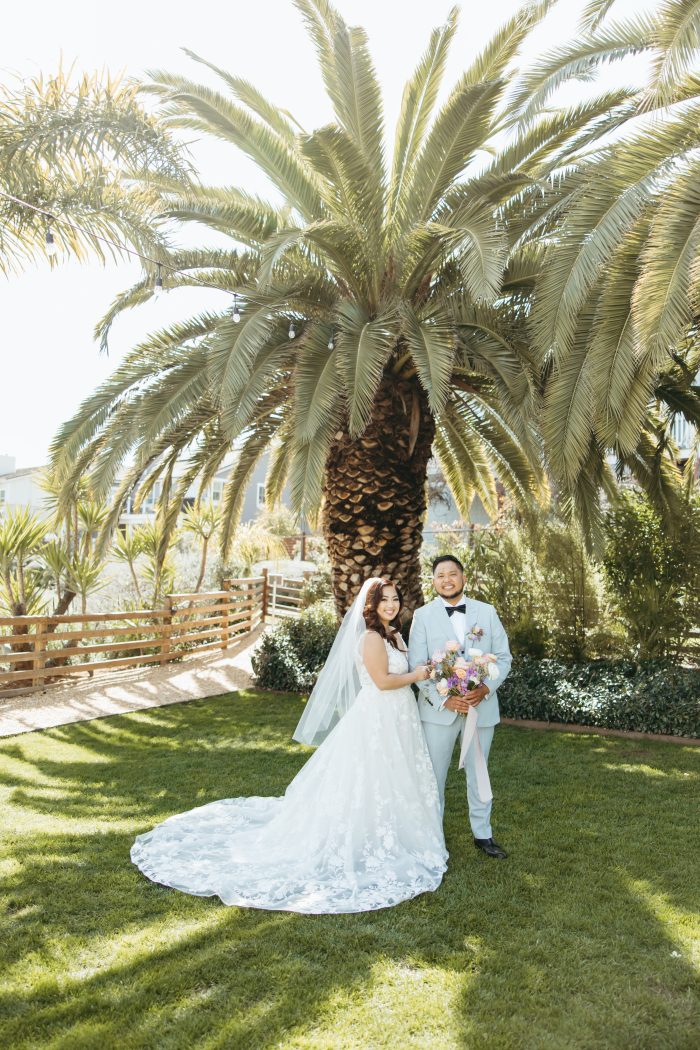 PC: Martha Hoang
First up is Winter by Maggie Sottero! With a floral lace and a V-neckline, you can't go wrong with this dreamy, romantic look. If you're looking for something a little bit on the sexier side that also features floral lace, look at our Quick Ship wedding gown, Dionne by Rebecca Ingram!
Psst… Are you familiar with our Quick Ship and Super Rush wedding dresses? If you're getting married in a shorter-than-normal timeframe, we have a select number of gowns that will arrive to you faster than our typical delivery window! If you have your heart set on a wedding dress that isn't in your desired timeframe though, don't stress! Talk to your Authorized Retailer to see if your gown qualifies for our Super Rush program to get to you within 10 weeks.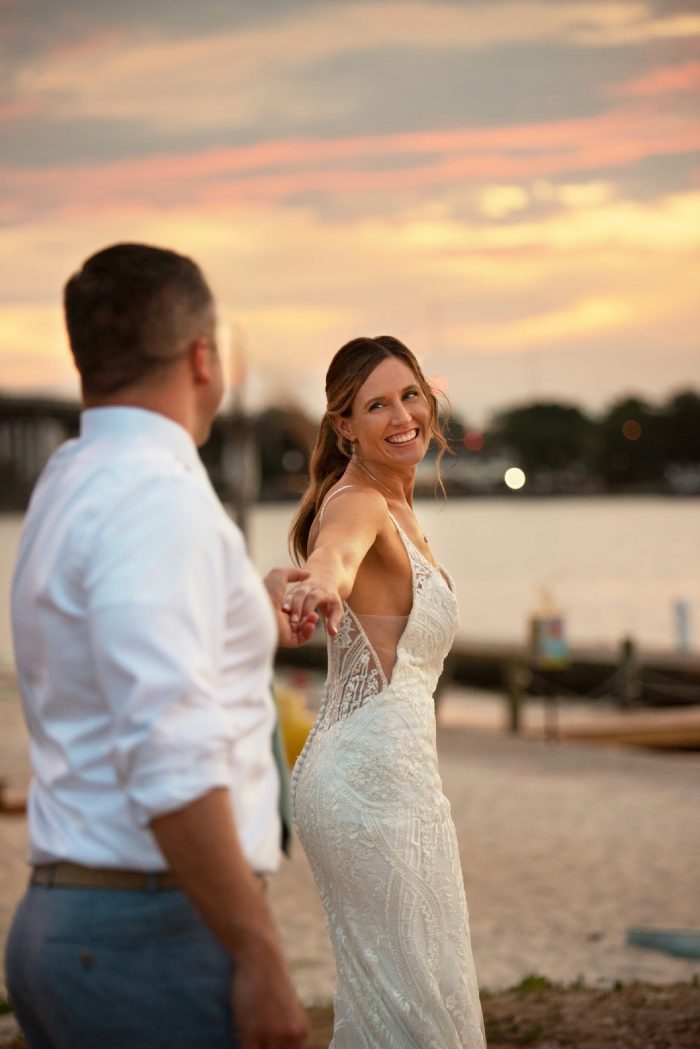 PC: Shawna Kuwitzky | PC: Stephanie Betsill
Bailey by Sottero and Midgley is another one of our Quick Ship gowns that we love for elopement weddings! With a sexy V-back and intricately beaded lace it's the perfect choice for boho brides who want to have a little bit of glamour in their wedding look. Not a fan of lace? No worries! Look at our simple satin fit-and-flare Monaco by Maggie Sottero. The perfect wedding dress for brides who are having a beach elopement! Get some inspo from our Real Bride above who wore it!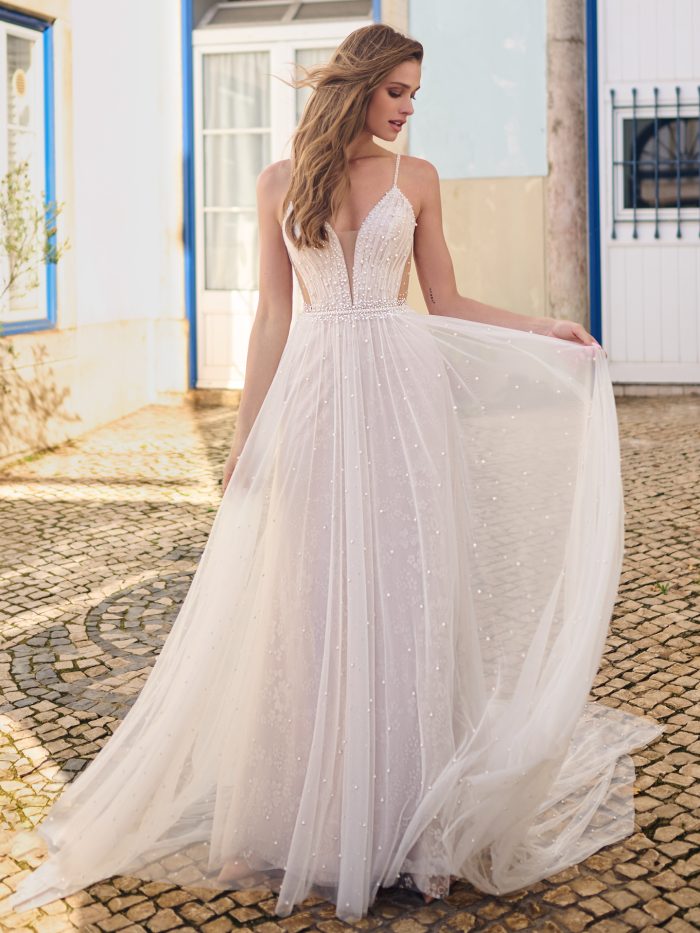 Betsy by Maggie Sottero is another one of our wedding dresses that's perfect for an elopement bride. With a low neckline, corset back, and pearl accented tulle, it is an ideal for brides who want a sophisticated wedding ceremony.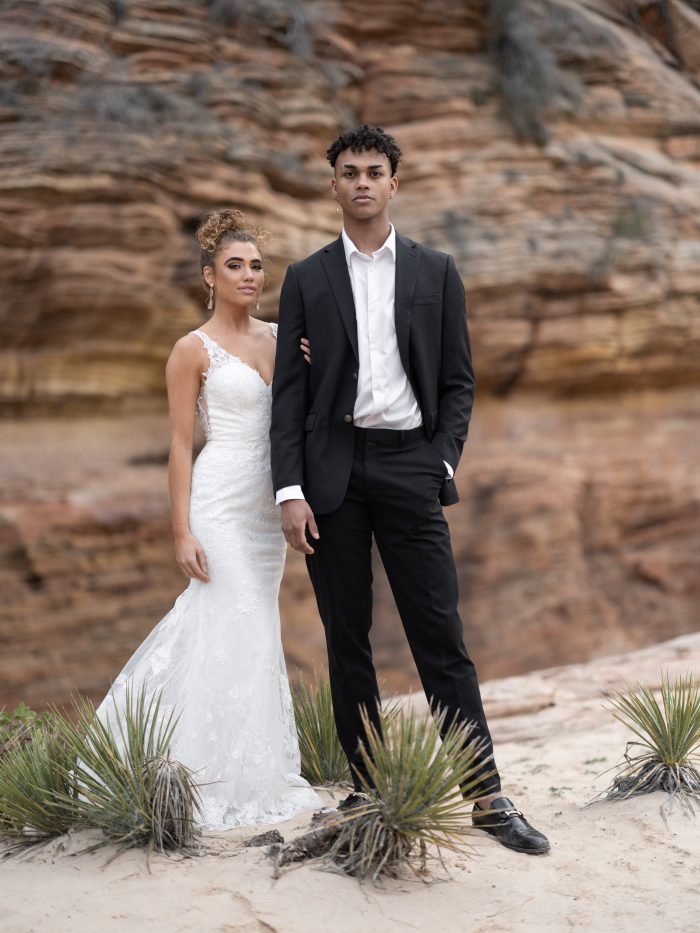 The same goes for our boho gown, Doreen by Maggie Sottero! We can't get enough of the garden-inspired lace, illusion back, and a curve complimenting silhouette! It's perfect for the whimsical bride who has her eyes on a desert, mountain, or garden elopement.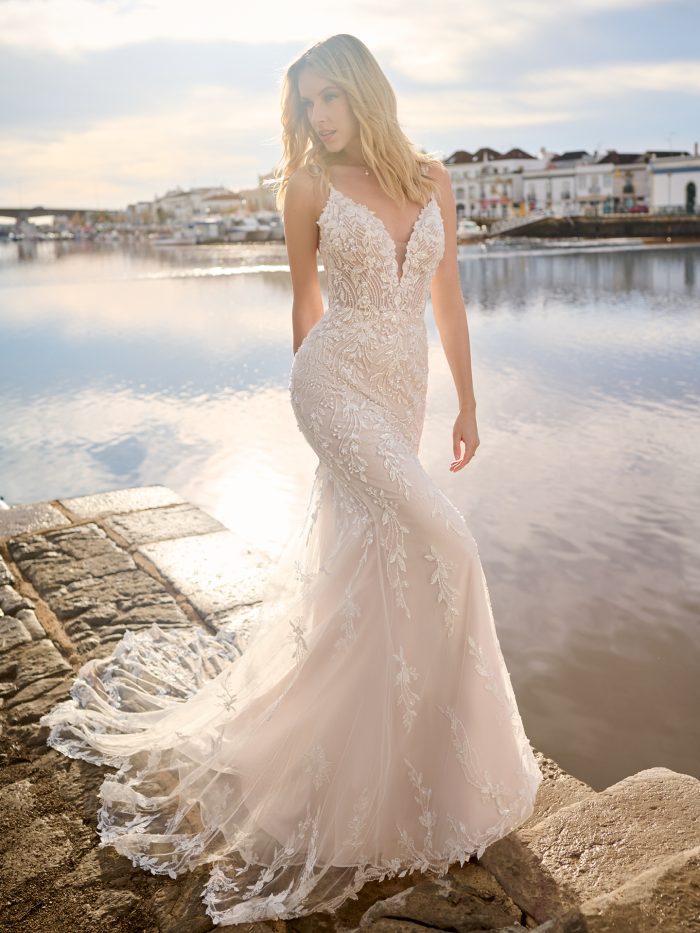 That's why we also love Jonah Lane by Sottero and Midgley! This silver beaded fit-and-flare gown is not only glamorously designed, but it also prioritizes comfort with its Derma stretch lining. Perfect for celebrating your nuptials for hours on end with no discomfort!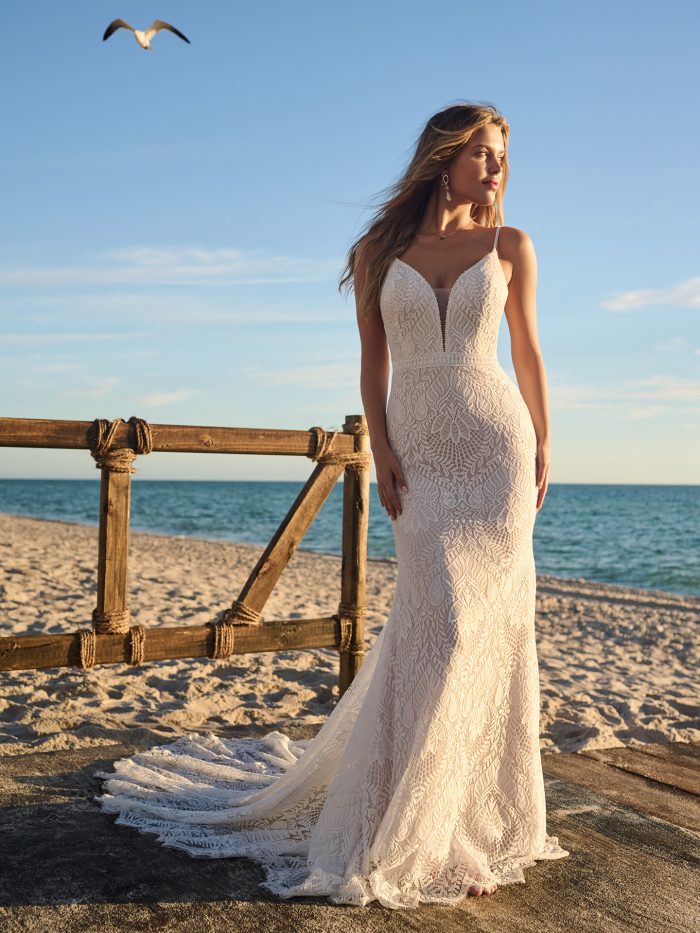 PC: Mckenzie Jespersen Photography
Janine by Rebecca Ingram is another gown that is lined with stretch fabric to keep you comfortable at your wedding! This boho wedding dress is not only comfortable though, but it's undeniably elegant and romantic! Speaking of romantic, consider saying "yes!" to Joanne by Rebecca Ingram for your elopement ceremony. Don't believe us? Look at what our Real Brides have to say about this popular gown!
"After a nearly 3-year engagement we decided to elope while on vacation. It was just the two of us exchanging vows with our photographer who was just amazing. It was the perfect day with the perfect dress!" – Destiny Wright
"I felt beautiful, I felt comfortable and like myself in it." – Chelsea Rock
"I felt so beautiful! It was exactly what I pictured myself getting married in, and I got so many compliments about my dress!" – Lauren Lee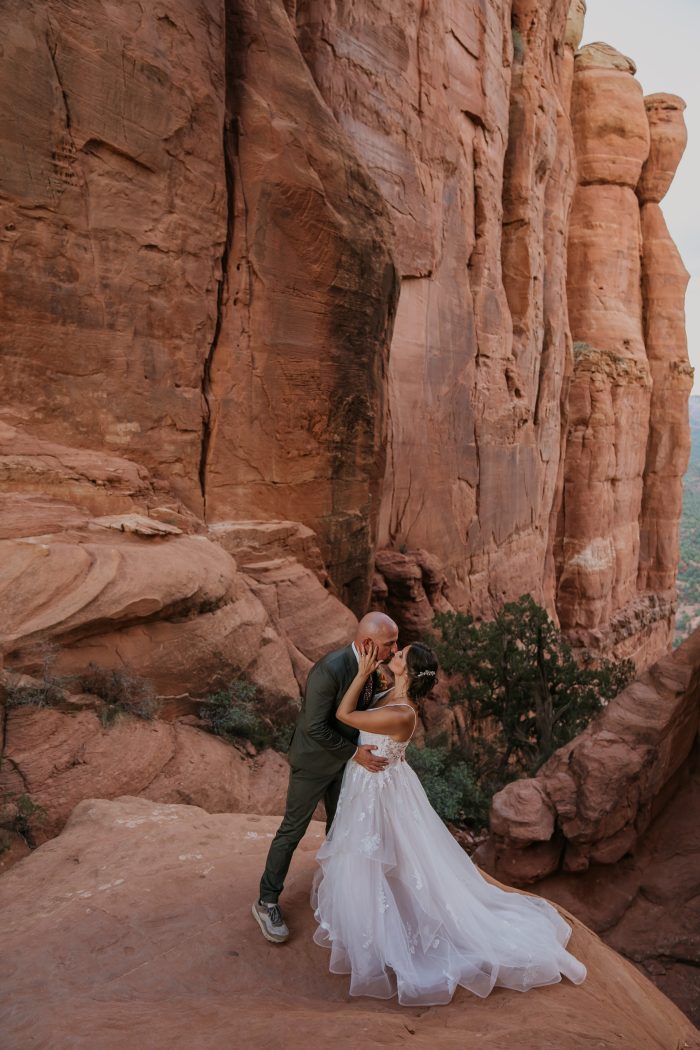 PC: Wilder West Elopements
Lettie by Rebecca Ingram is another gown for elopement brides who don't want to sacrifice glamour for their intimate day. With a ruffled skirt, illusion lace back, and dreamy neckline you'll feel like a princess walking down the aisle. Love a ruffled gown? Look at our other selections by reading our blog!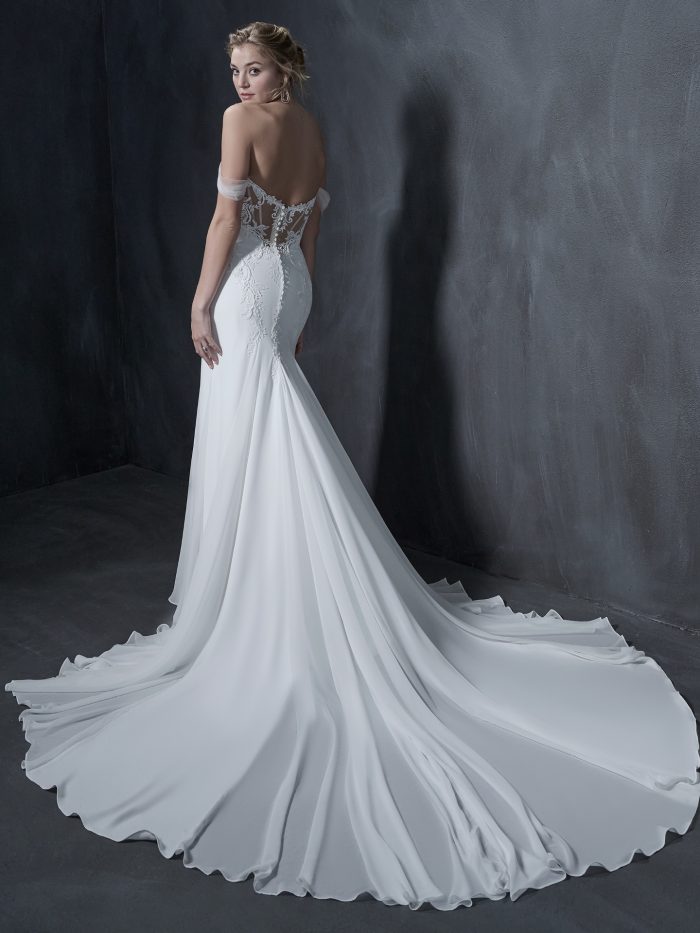 If you want wedding dresses that are just as whimsical, but a little bit easier to pack for your big adventure, consider Giovannetta by Sottero and Midgley and Alda by Rebecca Ingram. With simple skirts, plunging necklines, and beaded lace, they're perfect for beach-inspired elopements! Psst… Alda is one of our Quick Ship gowns!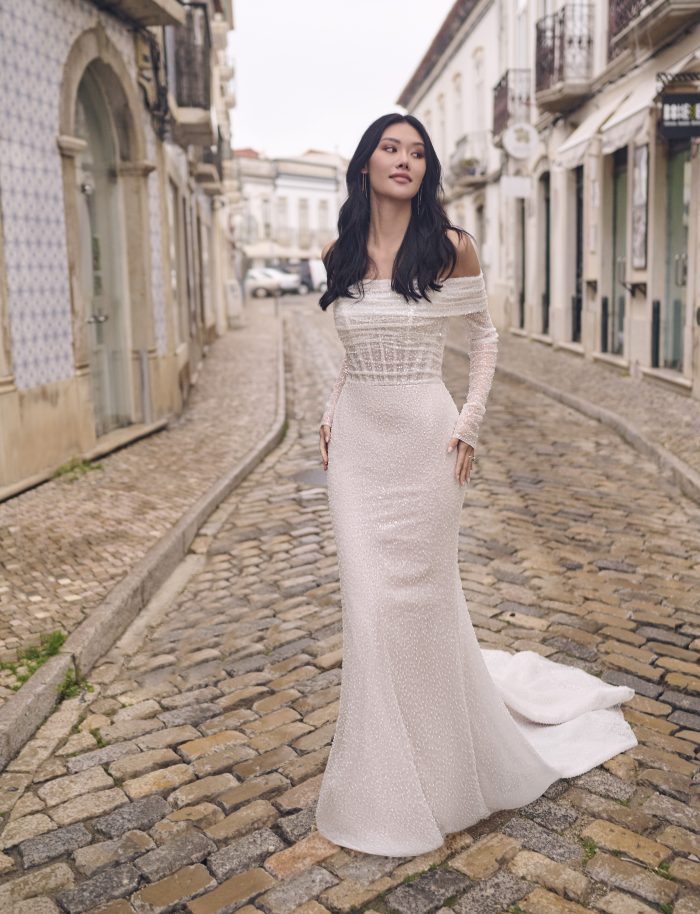 For something a little bit more luxurious, consider Drew by Maggie Sottero. This celestial-inspired beaded gown is perfect for brides who want their dress to be just as sparkly as their engagement ring. For more beaded gown options, read our blog!
Other gorgeous options for your elopement wedding day that involve lace, chiffon, crepe, and all kinds of romance are: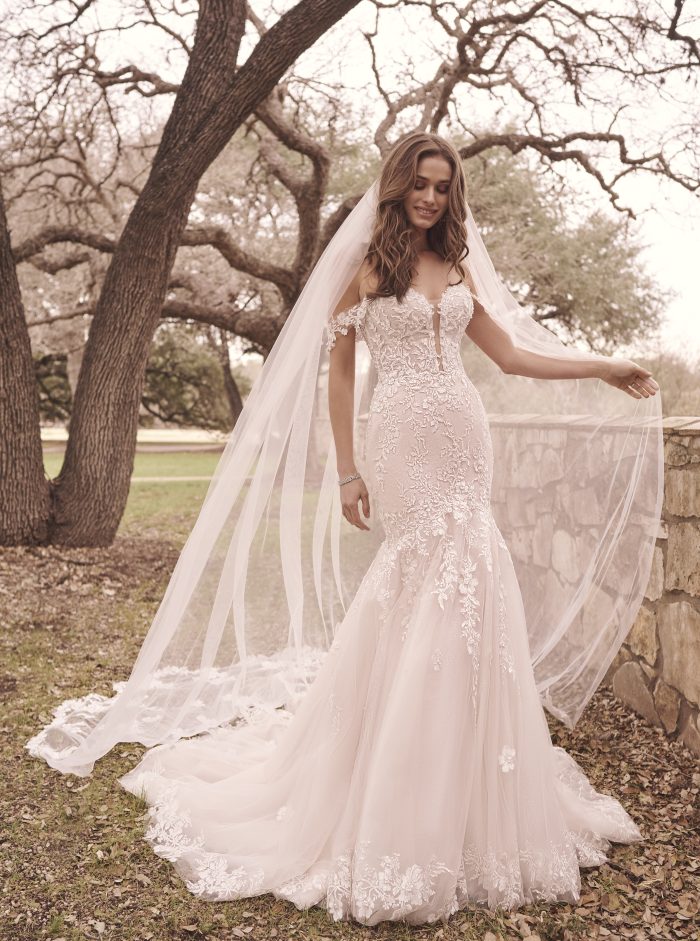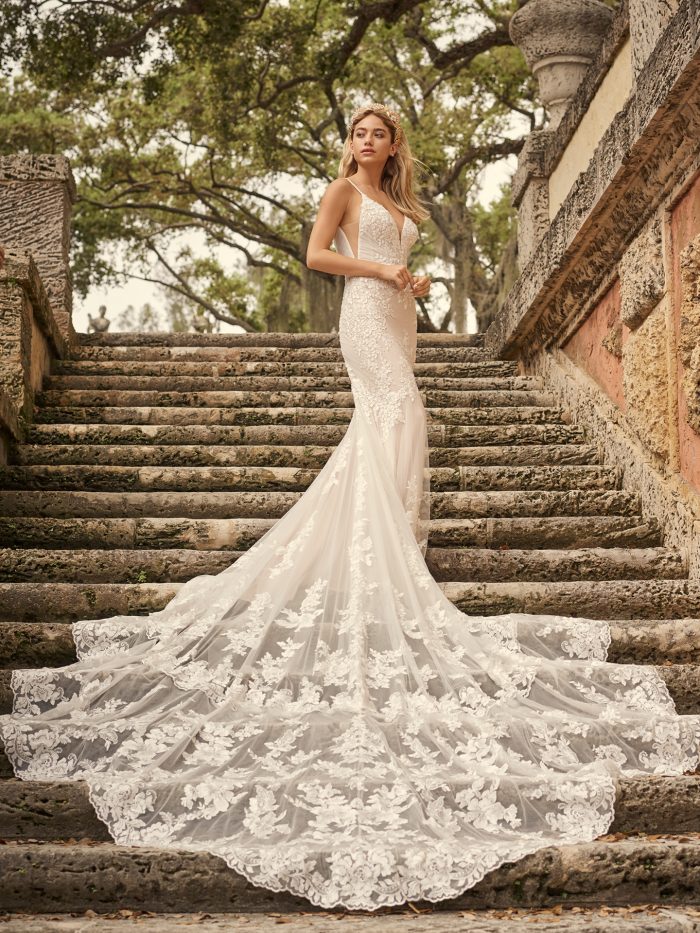 With these gowns, you'll be picture-perfect for your elopement wedding day!
Eloping is an exciting way to get married without dealing with the pressures of a large event. Planning an elopement can be a unique and fun way to celebrate your love! And is often easier than traditional wedding planning. With careful preparation, you can have an incredible ceremony and experience. So, start planning the beginning of your happily ever after today and make sure to look at Real Brides for some elopement inspo.
More Blogs Like This:
10 Minimony & Courthouse Wedding Dresses for Easy-Going Brides
Tips on Planning a Destination Wedding from Real Maggie Brides