Tips and Trends
|
June 24, 2022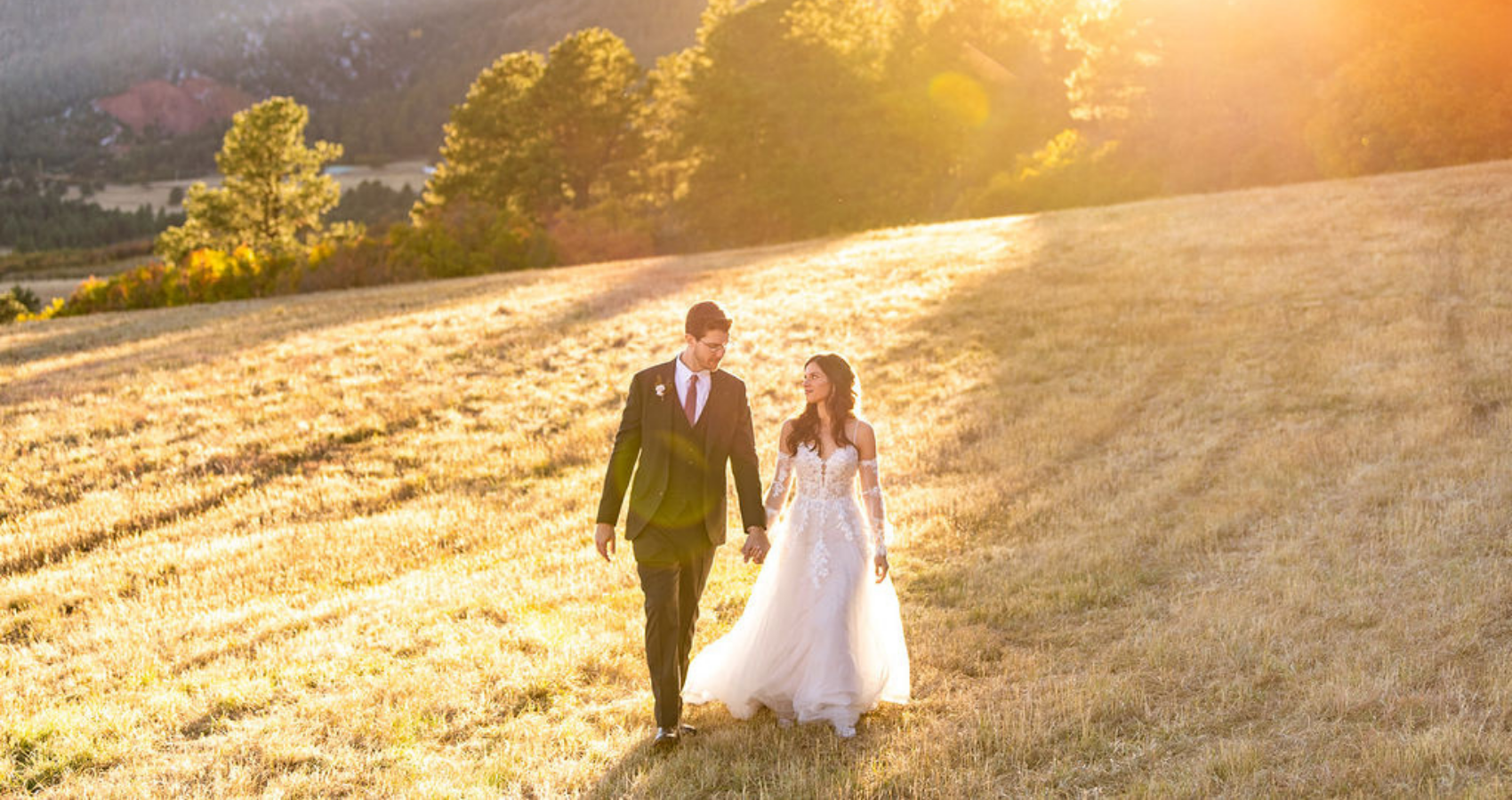 Hey, bride! Finding your dress is one of the most exciting parts of the wedding journey, and we couldn't be happier that you're ready to start your search! For so many brides, their entire life has been leading up to the moment of "I do!" And many brides want their wedding gown to be the perfectly unique expression of who they are. If you're looking for the perfect two-in-one look, we've got you! We've gathered a list of beautiful styles with detachable bridal sleeves to give you the best of both looks on your wedding day.
Can't decide between boho-chic and romantic glam? No worries—our Style Quiz is the go-to resource for brides who want help piecing together their dream bridal look. For even more inspo, Pin these gowns for later! Now, let's talk about dresses!
What are detachable bridal sleeves?
If you're new to the bridal world, you might think bridal gowns consist of a simple silhouette, a few lace appliques, and a dash of sparkle. But there are so many intricacies that come along with making your wedding day style your own, and one incredible way that's taking the world by storm is detachable bridal sleeves!
Whether you're looking to add a little modesty to your look or want a quick and easy transformation from ceremony to reception, wedding dresses with detachable sleeves are THE way to go! When you're dress shopping, keep in mind that detachable wedding dress sleeves are a personalization option and are usually sold separately.
Not only is Giovannetta by Sottero and Midgley the dreamily romantic strapless wedding dress of our dreams, but this style can also give brides an ever-so-sexy, delicate look with its tulle detachable bridal sleeves. Personalize this look for your love story by opting in for detachable sleeves, a shortened train or a lined bodice.
Need tips for taking care of wrinkles on your big day? Well, we've got them for you! Read our blog on removing wrinkles from chiffon.
PC: Gabriella Stowe | PC: Sarah Gardner Photography
Who doesn't love a beautiful bishop sleeve moment? Stevie by Maggie Sottero is a chic and sexy gown that's bound to make its bride feel like royalty! With the option to add detachable bishop sleeves, brides can personalize this gown to truly make it their own. We're thinking romantic bishop sleeves for a traditional ceremony and strapless for a fun reception!
Also consider adding buttons down the back for added elegance or change the sparkle tulle to a plain tulle for a more casual look!
As if you needed more inspo, just take a look at our gorgeous real bride in Stevie who paired it with a dreamy down 'do and floor length veil. She said it best when she said, "I felt like a bohemian princess. I felt so comfortable, and the dress brought out my best features."
Have you been dreaming about living a life of royalty? Look no further than Valona by Sottero and Midgley. Valona's detachable long sleeves are the perfect way to achieve the two-in-one look. Not loving the long sleeves? Opt for Valona's cool, more casual cap sleeves.
If you love the look of Valona but aren't getting as much glam as you had envisioned, problem solved! Personalize this beautiful dress for your love story by changing the Chantilly lace to Chantilly lace with sequins, or add buttons down the back for a vintage-inspired look!
The Greek goddess in us just HAD to share Artemis by Maggie Sottero! This lovely gown is a strapless, A-line silhouette featuring gorgeous, beaded motifs over glitter tulle, but the detachable off-the-shoulder beaded lace cap-sleeves were simply made for a romantic frolic through a whimsical garden.
Some love simple, some love statement! No matter what look you desire, you can accomplish it with Artemis! Switch the glitter tulle for a plain or sparkle tulle, extend the train or add buttons down the back for even more drama, or choose a different set of detachable bridal sleeves.
Psst… This is one of our newest gowns for our new collection! Explore our gallery for more Fall 2022 gowns!
PC: Kristy Marie Photography | PC: Morgan Manney Photography
Speaking of goddess, Joanne by Rebecca Ingram is the ethereal Grecian beauty of our dreams! If we had to pick a favorite sleeve-type, it would undoubtedly be bishop sleeves, and Joanne's detachable sleeves are THE perfect addition. If you're looking for a vintage-meets-boho feel for your wedding day, this is the gown for you.
This dress speaks for itself: when destiny calls, Joanne answers. Personalize this beauty for your love story by adding buttons down the back or choosing detachable wedding dress sleeves that better fit your fancy!
While we ADORE Joanne with sleeves, Joanne without sleeves is just as stunning! Check out these beautiful Maggie Brides wearing Joanne both ways.
Did someone say fairytale? If you want to feel like the Belle of the ball, take a page out of our book and fall in love with Paige by Maggie Sottero (see what we did there? 😉)
This beaded lace A-line wedding gown is chic, effortless, and perfectly lightweight, all while elevating your bridal look. Did we mention the flutter sleeves? Incredible. We feel like dancing all night long!
If you're not one for texture, let your Stylist know you'd rather go with the sparkle or plain tulle.
PC: Hello Illuma Photography | PC: Lucy Cuneo Photograph
It's time for a ballgown moment… and Kimora by Sottero and Midgley is THE moment for brides looking for vintage romance and modern elegance. Kimora's sheer off-the-shoulder detachable wedding dress sleeves simply add to the already-dreamy delicacy that is this gown.
Want to know the best part of wedding dresses with detachable sleeves? You're getting the most out of your money! Who doesn't love a good two-in one? Take a peek at these Real Brides looking amazing in Kimora with and without sleeves!
You're a bride who knows what they want: a vintage-inspired strapless wedding gown with delicate lace that is to die for—and that gown is Elouise by Rebecca Ingram. Live out your boho fantasies, filled with over-the-top bouquets and fun-filled celebrations.
Elouise can be dressed up with its detachable long sleeves or dressed down as a simple strapless style. You can even shorten the train or add buttons down the back to fit your fabulous vibe!
For the boho bride who wants an out-of-the-box fun, flirty look for their wedding, look no further than Dover by Maggie Sottero. This strapless fit-and-flare gown THE perfect look for the unique bride who wants their personality to truly shine. As if the 70's inspired geometric pattern wasn't enough, you can also pair this gown with the incredible detachable fringe armbands for an unforgettable wedding look!
Elevate the beauty that is Dover by opting for its tulle veil or chiffon v-neck jacket! Want more unique inspo? Read all about wedding dress trends in our blog!
We saved one of the best for last… Hattie Lane by Rebecca Ingram! Picture this: it's nearing sunset, the waves delicately caressing the shore as vibrant hues of pinks and purples gently kiss the horizon. You're dressed in Hattie Lane, and your partner awaits you at the end of the aisle, ready to join in unity.
Doesn't that sound magical? This floral strapless A-line gown is the perfect combination of romantic and sexy—and its tulle cap sleeves add a bit of delicacy. Your night will be sparkling, and we know you won't want to let it go. With Hattie Lane, the memory of your special day will live on forever.
Love the look of Hattie Lane but long for a different silhouette? Check out Hattie Lane's Sister Styles to find your perfect fit!
And that's it! Ten stunning ways to complete your wedding day look with detachable sleeves. Now, you're ready to say the second easiest "yes" ever, right?
All-in-all, we hope our guided trip down Gorgeous Gown Lane has helped you better envision what you're looking for in your wedding dress. If you've fallen in love with any of these gowns, find a boutique near you to book your appointment to find the dress of your dreams!
While you prepare, be sure to follow our socials and check out more of our blog posts. Best wishes on your bridal journey!
Read for more wedding dress inspo!:
Customized Wedding Dresses & Personalizations With Maggie Sottero
15 Trendy Wedding Dresses From Maggie Sottero's Fall 2022 Collection
10 Western Wedding Dresses To Say "I Do" In On Your Wedding Day