Our Heart
|
August 4, 2023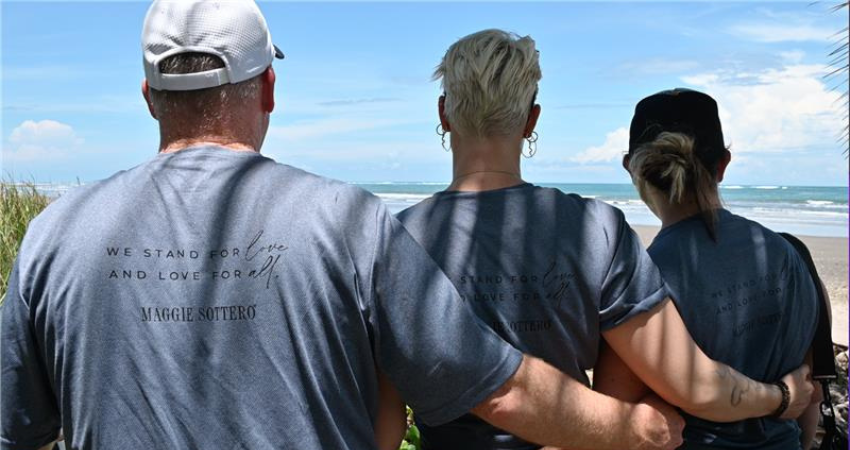 At Maggie, we stand for LOVE and love for ALL, and through this promise, we strive to create positive impacts worldwide through diversity, community, and sustainability. We have put our whole heart into bringing this promise to life and we can't wait to share it with you! Keep reading to learn more about our values and make sure to follow us on social media to keep up with everything happening at Maggie!
How Maggie Sottero is Creating Positive Impacts
We are creating positive impacts in the world through inclusive efforts, social responsibility, and environmental consciousness, and are proud to have our CEO and Creative Director, Kelly Midgley, heading these initiatives to carry the Maggie family into the future.
"In the tapestry of progress, diversity, community, and sustainability weave a vibrant pattern that illuminates the path to a brighter future. Together, we can create a legacy that echoes through time, inspiring future generations to build a world where these three pillars flourish, writing an enduring narrative of hope, progress, and harmony. We all must work together to re-imagine our future."

Kelly Midgley, CEO and Creative Director of Maggie Sottero Designs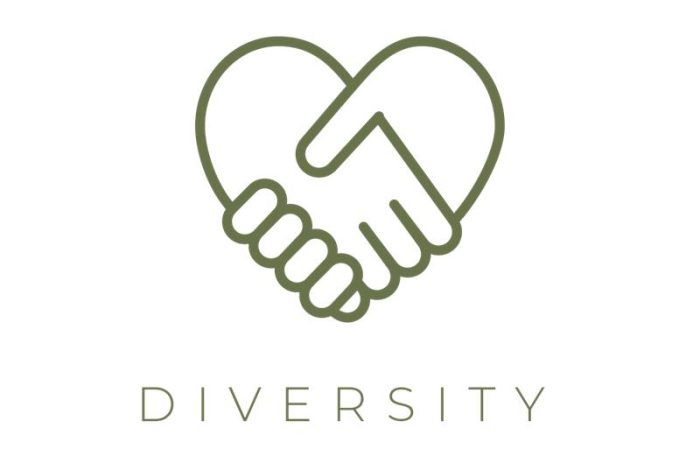 Through our promise, we are committed to creating beautiful and inclusive spaces for every single one of our brides. Each person, regardless of color, identity, body shape or size, wedding vision, budget, or timeline deserves to feel seen, confident, and celebrated on their wedding day.
We are inspired by every love story and celebrate the diversity of love in all its forms. We design our gowns in loving answer. From construction and fit to the choice of fabrics and finishing details, our desire is to ensure every bride feels like the best version of themselves on their wedding day.
Beyond our meticulous designs, our heart and love also continue to expand into our global community. Our sense of home is both local and global. Giving back and supporting others has always been at the core of this women-led, multi-generational family business. Love connects us all.
Just as a wedding is a promise for long and happy lives ahead, we are working to create a more sustainable world in which to celebrate. Being the change, disrupting the standard, and creating the future for our next generations has never been more important. Our commitment to Mother Earth is integrated into our business practices – from reducing our environmental impact to helping restore vital ecosystems. We stand for Love and Love for ALL – including Mother Earth.
At Maggie Sottero Designs, we promise to uphold these values, nurturing an ethos that is inclusive,
socially responsible, and environmentally conscious and always lead from Our Heart.
For more info on how we are bringing these pillars into the spotlight, keep reading!
Diversity, Equity, and Inclusion Efforts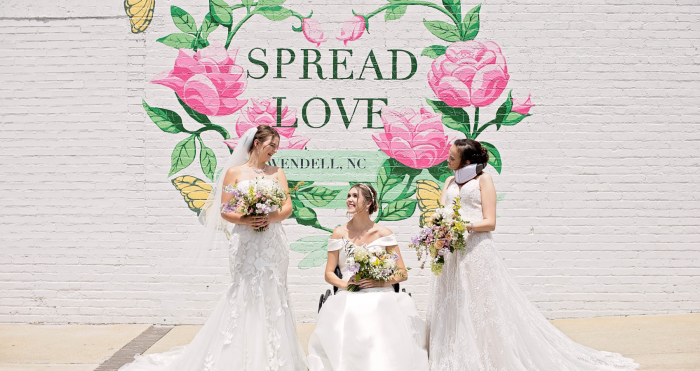 PC: KStars Photography
As we continue to create and innovate, diversity and social responsibility are areas we strive to improve on for our Maggie family and community. Not only are they important today — but for our future. We are committed to embracing every bride and every love story and will not rest till all love is celebrated. Our heart… LOVE and love for ALL.
Through our diversity, equity, and inclusion efforts, we have been able to better reflect and serve our community of unique brides and better represent all brides to ensure they have a meaningful experience during their wedding dress shopping journey. From inclusive sizing and featuring diverse models, to partnering with brands and influencers who inspire positive change in the industry, we are working towards a future that celebrates everyone!
Diversity in bridal is not just words; it's action. When we began our journey in bridal, we set out to ensure all Maggie brides are seen, and their wedding dreams become a reality.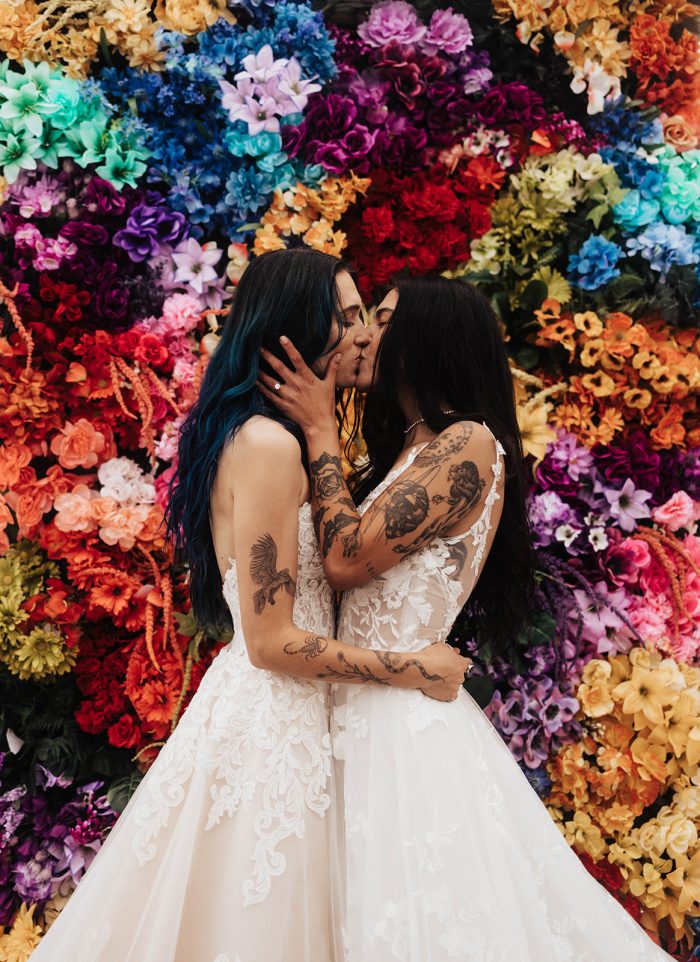 PC: Morgan and Joel Photography
To promote our inclusive sizing and impeccable construction made for curvy brides, we partnered with curve fashion pioneer, Liris Crosse, for Barcelona Bridal Fashion Week in 2018. As the first plus-size supermodel to win Project Runway's modeling competition, she was able to help us forge a path toward a brighter and more inclusive future in bridal. To continue the positive impacts of diversity in our designs, we also offer three different colors of bra cups and different shades of illusion tulle to make every bride of any skin tone confident and comfortable on their wedding day.
Starting the conversations about accessibility within the bridal space has also been an important development and one Maggie is excited to lead! Through our partnerships with Models of Diversity, All Bodies All Brides, and our newest influencer, Lona Krivanjeva, we are inspired to bring awareness and elevate brides of all backgrounds, paving the way for inclusion within our bridal communities worldwide. Make sure to get the inside scoop on Lona's bridal journey by watching the video below (and keep up with us to see which dress she chose for her wedding day!).
Our celebration of diversity and social responsibility also extends to our amazing retailers and brides. We have had the opportunity to celebrate our brides' love stories and our retailer's journeys and have loved sharing them with you. To read about these important stories, businesses, and how they have reimagined the world of bridal, explore some of our blogs:
5 Romantic Wedding Dresses Our Real Curvy Brides Love
Inclusivity in Fashion: Making Bridal More Accessible with All Bodies All Brides
A Real Brides Experience in Staying Body Positive During Your Bridal Appointment
Celebrating Black History Month: 6 Black-Owned Businesses for Brides to Support
Unique AAPI Wedding Traditions from Around The World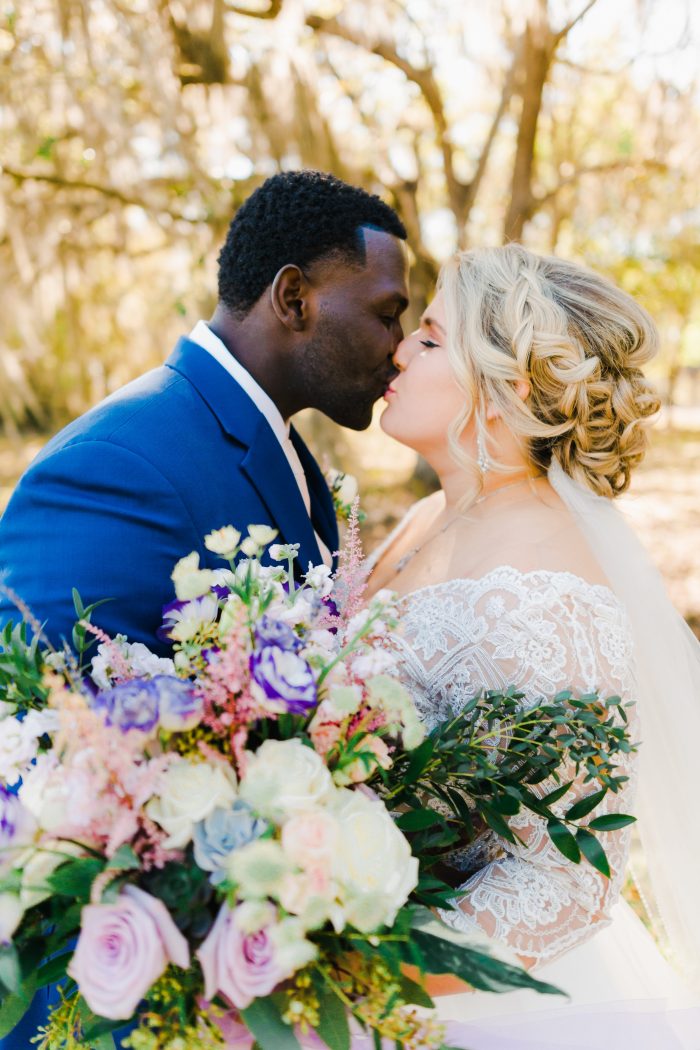 PC: Rachel Laxton Photography
Not only do we strive to promote diversity on our runway, but we're also intentional with the models we choose for our campaign photo and video shoots so that every bride is represented when they shop for our gowns, no matter their color, size, identity, or ability. These diverse models help represent our brand on the runway and through our body-inclusive and body-positive campaigns. Explore our TikTok below to see these words in action!
Learn more about our positive impacts on diversity by checking out our DEI page!
Positive Impacts on the Community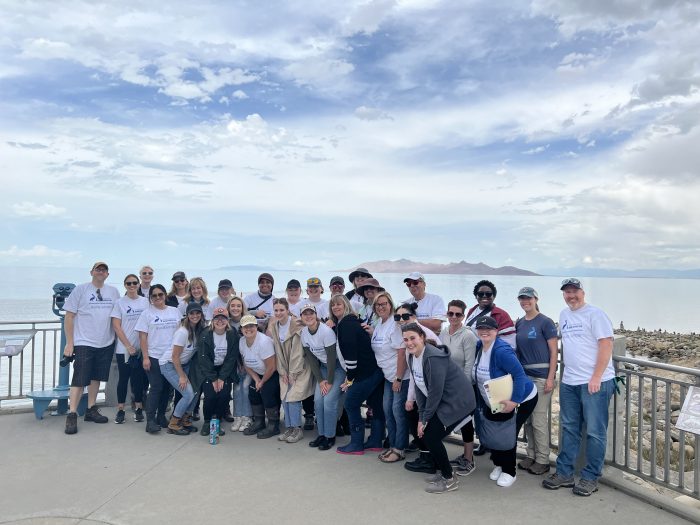 Purposeful community action is another one of our pillars that is at the core of everything we do as we create a better future for our Maggie family.
Since the beginning, we have promoted a culture of charity to build stronger and healthier communities. Through donations and volunteer efforts, we strive to influence positive change and be a force for good through monetary donations. At Maggie, we strongly believe that by encouraging acts of service within our community, we are developing a powerful, shared sense of purpose and belonging, which drives everything we do. Through our volunteer efforts, partnerships, and give-back initiatives, community support isn't just a responsibility — it's a path toward a brighter, more prosperous future.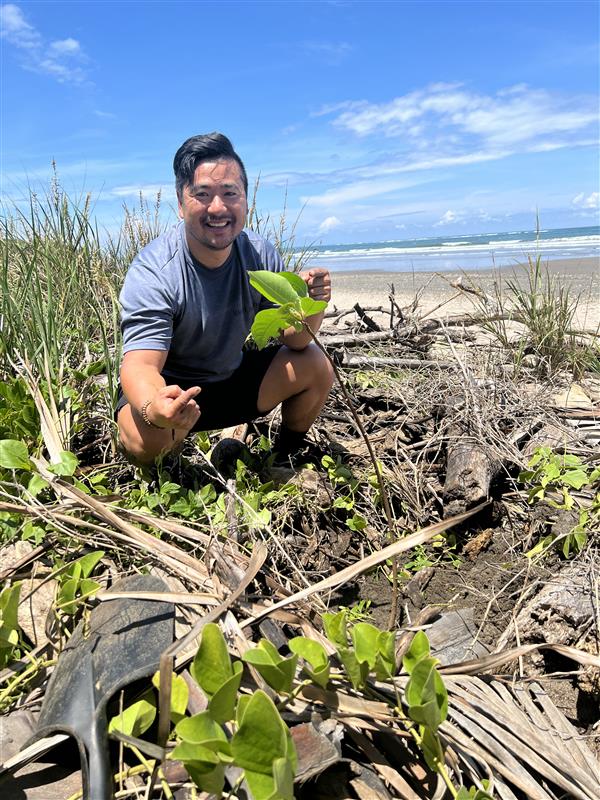 Serving and strengthening our community through volunteerism is an important part of the Maggie ethos, fostering a sense of unity and connectedness amongst us all. Over the years, we have worked to provide much-needed community support to organizations and individuals:
In 2023, our team partnered with CIRENAS Turtle Refuge in Costa Rica to plant white almond trees to support the regeneration of biological corridors and beach ecosystems.
In our U.K. office, the team had the opportunity to clean up Eastham Country Park to promote habitat preservation.
Over the years, we have hosted local blood drives and made hygiene kits, stuffed animals, blankets, and more to support those in need.
Giving back to our community and donating to under-served communities are other ways we are helping create positive impacts throughout the world. We've been able to partner with the following global organizations to help spread the Maggie love worldwide: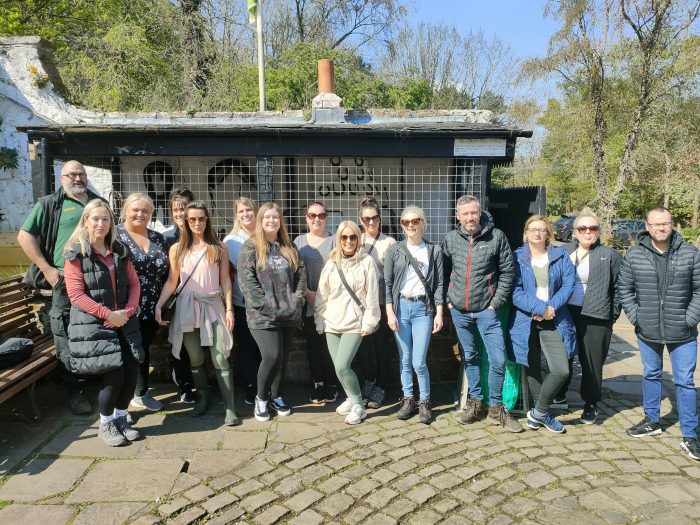 Giving back and community support are deeply rooted in our Maggie heart. By lending a hand to those in need, we can create a ripple effect of kindness and generosity that can lift us for generations to come. Love and community connect us all.
Psst… Learn more about how we participate in Giving Tuesday by reading this blog!
Sustainability Efforts
As a third-generation family-owned company, we are also committed to creating positive impacts for generations to come through our sustainability initiatives. We are on a mission to learn best practices, reduce our environmental impact, and restore vital ecosystems, from Maggie's beloved birthplace, Australia, to the Great Sale Lake Region we call home!
We're reimagining everything we do with a regenerative, future-facing view. The Maggie family is committed to being the change, disrupting the standard, and creating the future to ensure our brides' love stories – and our planet – endure.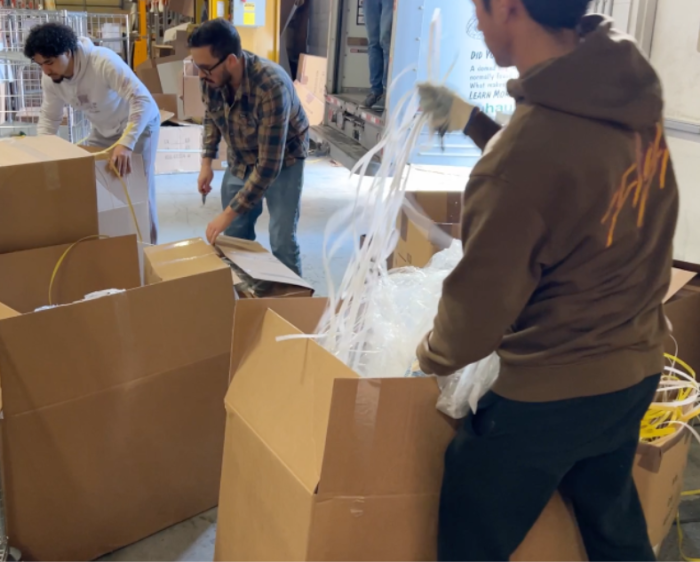 We are so proud that this team effort has been guided by our Global Sustainability Director and Designer, Patricia DeLaunay, who has been influential in pursuing positive impacts in sustainability.
"We are rising to meet this critical moment for people and the planet. We're implementing systems change throughout our organization, embedding sustainability as a core value for every team in support of a more sustainable wedding industry. We are working as quickly as we can to reduce our environmental impact, taking ambitious action in three key areas: Waste Reduction, Resource Consumption, and Protecting Biodiversity."

Patricia DeLaunay, Global Sustainability Director and Designer
So, what is Maggie doing to help create a sustainable future?

Our partnerships with organizations creating change are developments that we are ecstatic about as we move forward as a company. In honor of every Maggie Sottero bride, we will plant a tree with One Tree Planted supporting biodiversity protection. Through this partnership, we are celebrating a more sustainable wedding space with LOVE and love for ALL – including Mother Earth. To date, we have planted 650 trees with many more to come!
Earlier this year, we also collaborated with International Bird Rescue and Friends of Great Salt Lake on wildlife habitat conservation in our home state of Utah. Our volunteers cleaned up over 200 pounds of garbage from the Saltair Beach and learned many important lessons about environmental preservation along the way! We're excited to continue our partnership with Bird Rescue by hosting a fundraiser at the end of August. Make sure to keep up with our website to learn how you can share in the love and help preserve the Great Salt Lake!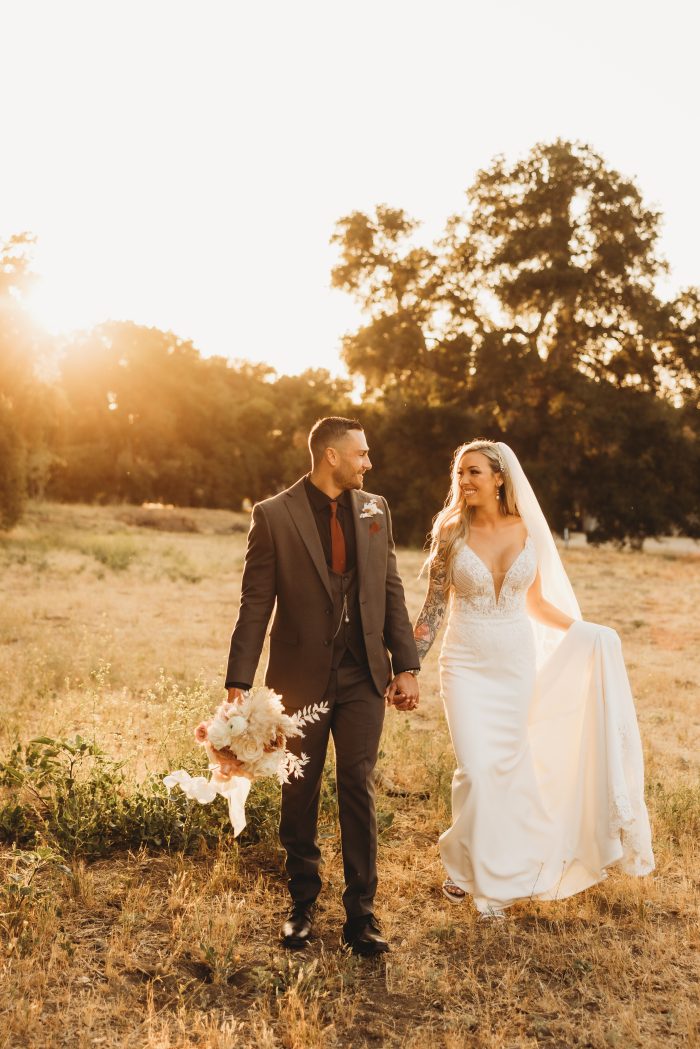 PC: Pixels Prints Imagery
This is just the beginning as the effort we put into these positive impacts is echoed across our Waste Reduction, Resource Consumption, and Protecting Biodiversity areas of focus.
Each of these pillars represents an important focus at Maggie as we create a more sustainable future. We are recycling everything possible as efficiently as we can, supporting renewable power projects, reducing our product impact,and supporting efforts to back healthy ecosystems globally. We're making changes through important partnerships like Rocky Mountain Recycling where we have recycled over 2000 lbs of plastic, and with Cool Effect who we're working with to offset 100% of our annual business flight impact.
"I have worked with Maggie Sottero Designs from the very beginning and I have only known them to put their heart into everything they do. It's been amazing to see how much the brand has grown and expanded through the years, and now to see how they've approached sustainability and to care about the future has been phenomenal!"
Ruthie Stephens, Sales Representative of Maggie Sottero Designs
These are just a few examples of the positive impacts Maggie has made as we head toward a positive future. Learn more about our mission by watching the video below and viewing our website.
Additionally, don't forget to keep up with us through our blog as we work to support a more sustainable bridal industry. We are excited to take this journey with you!
Our fortitude is in our people, our planet, and our hope for the future. Our mission is to make each bride's dreams a reality — now and for the years to come.
At Maggie Sottero Designs, we promise to uphold these values, nurturing an ethos that is inclusive,
socially responsible, and environmentally conscious and always lead from Our Heart.
More Blogs Like This:
How To: Find Wedding Dress Boutiques Near You
How Much Do Maggie Sottero Wedding Dresses Cost?
Women's History Month: Why We're Proud to Be a Women Led & Women Owned Business