Events and Boutiques
Media
|
December 1, 2020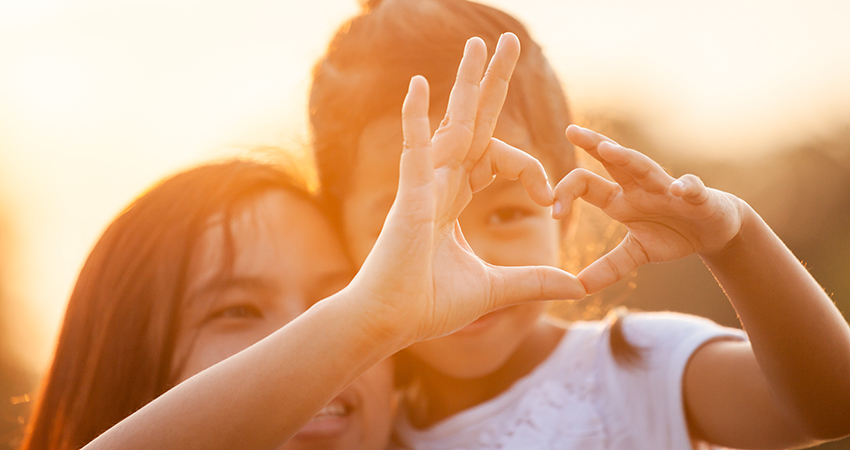 There's nothing more heart-lifting than when a community comes together. Through the challenges of this year, promoting support, love, and change is more important now than ever. That's why this Giving Tuesday, we want to celebrate the power of the amazing Maggie Community through our Cheer for Charity campaign!
First, a mini history lesson. According to Giving Tuesday's website, it's "a global generosity movement unleashing the power of people and organizations to transform their communities and the world. Giving Tuesday was created in 2012 as a simple idea: a day that encourages people to do good. Over the past seven years, it has grown into a global movement that inspires hundreds of millions of people to give, collaborate, and celebrate generosity."
This year has been tough for everyone but witnessing our Maggie family step up and do amazing things has brought us so much joy and hope for the future. It is truly an honor to witness their grace and altruism, along with all of the care and compassion they give to their communities!
Maggie Sottero's Charity Work
Maggie Sottero strives to cultivate a culture of generosity not just on Giving Tuesday, but every day of the year. We have proudly supported a number of local charities over the years. Empowering local communities is SO important to us. This is why our internal staff frequently comes together to benefit organizations based in the Salt Lake City, Utah area. (Fun fact: our US headquarters is based here!)
We often hold blood drives, donate to the Utah Food Bank, and the Huntsman Cancer Institute. Most recently, we raised funds and donated to the Souper Bowl of Caring.
Souper Bowl of Caring is a youth-inspired movement that helps mobilize grassroot resources to benefit youth across America. This past February, our internal staff organized a cornhole tournament to raise money and awareness for this fantastic organization!
Our donations went to funding approximately 12,000 meals for children in need. It also brought our staff closer together to benefit the greater good! We had so much fun while benefitting our larger community! What more could we ask for?
A Push for Equality and Diversity in the Bridal Industry
An important aspect of community is making sure every individual feels welcomed and celebrated. That's why we teamed up with our fabulous brand advocate and Curve model, Liris Crosse, to discuss Diversity in the Bridal Industry. At Maggie, we stand for love and love for ALL, so it is crucial to ensure we are doing everything we can to make this industry more diverse and accepting.
We offered a webinar series to our valued boutique partners on the importance of diversity in the bridal industry, and what we can do to further the conversation and enact change. Liris also wrote a can't-miss guest blog, which you can read here!
Of course, the Maggie Community also includes our fabulous Authorized Retailers! Our retailers continuously give back to their community in creative and impactful ways. Scroll on to see a few of our stellar boutiques and their efforts!
Charity Work of Our Retailers
Elly's Formal Wear & Bridals in Maui, Hawaii created homemade masks for their brides. They also crafted care packages for brides impacted by COVID-19. These packages include helpful resources like planning guides and fun goodies like eye masks and fun sashes! They even took this gesture a step further and hand-delivered the packages to the house of every bride. How sweet and caring!
Shades of White Ives in St. Ives, Cambridgeshire created the "Shady Lady" tribe. Brides in the area who had their wedding impacted by COVID-19 can contact them, and they'll do a push on social media to help the bride find vendors, venues, and DIY support during this challenging time. What a wonderful way to uplift and support those going through challenges.
Avenir Bridal Boutique in Chesapeake, Virginia donated a percentage of all their November sales to Samaritan House, an organization committed to ending domestic violence. We love women supporting women! However, Avenir Bridal Boutique's altruism didn't stop there! They also supported their local Foodbank by offering brides $100 off any special order in November if they brought in 10 cans of nonperishable food items to donate.
Creatiques Bridal Boutique in South Sea, Hants earned a certification in serving and understanding diverse brides. They also share their experiences and support of LGBTQ+ youth on their social media. Love for ALL for them and for us is such an important mission to fight and advocate for.
We are so inspired and proud to partner with such amazing local boutiques. They are superstars of their communities! Head to our Store Locator to find a boutique in your area and see what they're doing for your community!
Partnering with Team Peri
In conjunction with our Cheer for Charity campaign, our team has partnered with Team Peri for Giving Tuesday.
It was a true pleasure to connect with Peri of Team Peri! Peri is a passionate college student and a trailblazer in her own right. She does not let her physical disability inhibit her from making the world a better place and shares her story to inspire others to do the same.
Peri was diagnosed with a rare form of congenital Muscular Dystrophy when she was eight months old. Currently, Team Peri is gearing up for the Miami Half marathon (which is their team's 12th Half Marathon, and Peri's 10th!) and raising money for Chai Lifeline, an organization committed to bringing joy and hope to children and family impacted by illness or crisis through a variety of programs.
Peri chatted with our CEO, Kelly Midgley. They discussed everything from growing up and working in the family business to stepping out of line by getting out of one's comfort zone to make great things happen. It truly was a remarkable interview!
Giving Tuesday 2020: Maggie Sottero's Cheer for Charity Campaign
We were so inspired by Team Peri and the charity work they are doing to build a better future for children who are battling life-threatening pediatric illnesses. We wanted to do something extra special to commemorate 2020's Giving Tuesday. So, for Giving Tuesday this year, we want to invite you to participate in our Cheer for Charity campaign! Click here to donate! Every $1 matters!
To see more about our Giving Tuesday partnership with Team Peri, as well as how Maggie Sottero has given back over the years, check out the video below!
We hope these stories of the incredible Maggie community put a smile on your face. And we are so excited to see all the good you're doing during this holiday season to spread joy and charity within your communities!
For more info and legal terms surrounding Maggie Sottero's Cheer for Charity for Team Peri, click here.