Dresses
Tips and Trends
|
June 11, 2019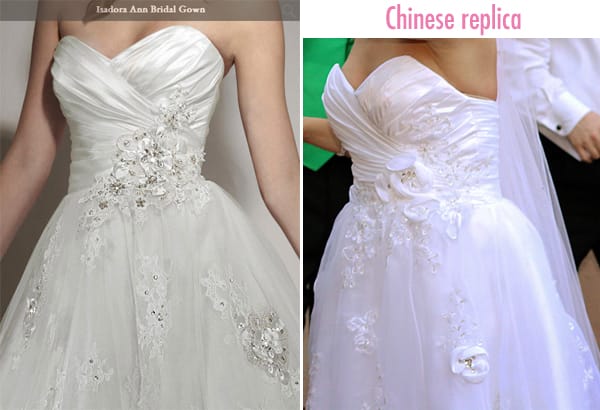 Ok, ok, we all know that there is nothing like Amazon two-day shipping to lull us into a fantasy of a no-regrets, made-to-order wedding dress at the perfect price point!) But brides beware: the reality of browsing "cheap wedding dresses" online is ripe with delivery hazards, shoddy return policies, and, in the worst cases, non-existent or counterfeit products—not a great tradeoff when it comes to planning your perfect day. So, without further ado, scroll on for our Cheap Wedding Dresses: Here's What You Should Know guide below.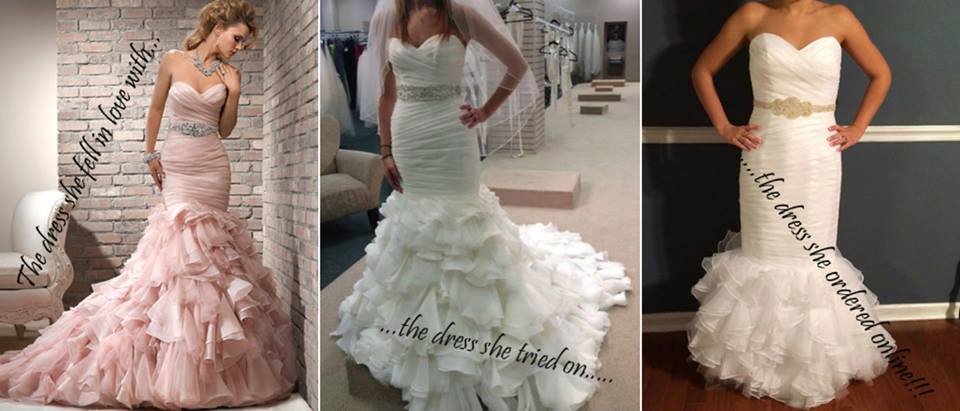 When working with a budget, finding an affordable wedding gown (that doesn't compromise on style or quality!) is all about shopping smart. If you're starting your search online, use terms like "affordable" and "budget-friendly," rather than "cheap wedding gown" or "online wedding gowns," and keep an eye out for these common signs of counterfeit products and scam sites:
Designer products labeled as "cheap wedding dresses" (beware of deep discounts!)

Unrealistic shipping and delivery claims

Poorly designed websites (loading errors, misspellings and grammatical mistakes, dead links, etc.)

An online "storefront" that claims to be an authorized retailer or stockist of a designer product, but that doesn't appear on the designer's Store Locator page.

Odd dress imagery, blurry photo resolution, and/or models with cropped heads

Convoluted or unverifiable payment processes
By steering clear of scam sites and ecommerce, you can find an affordable wedding dress through a legitimate channel, such as an Authorized Retailer. A brick-and-mortar boutique with good reviews is the safest (and most enjoyable!) way to find your dream wedding dress at the perfect price point. Authorized Retailers of Maggie Sottero Designs products can guarantee:
High-quality products

Accurate delivery times

Warranties (contingent on the store's policies)

Stable price ranges

An expert alterations process, or referrals for alterations
And best of all, our Authorized Retailers offer a personalized, once-in-a-lifetime shopping experience for you and your bridal party! Now, speaking of fabulous style on a budget, take a look at some of our favorite Fall 2017 gowns by Rebecca Ingram below.