Tips and Trends
|
March 4, 2015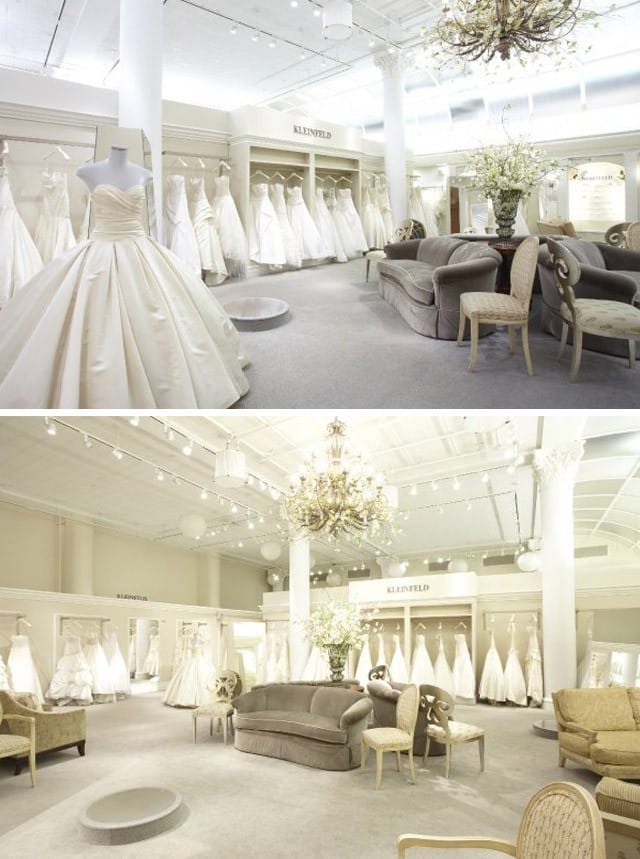 Thousands of brides flock to Kleinfeld Bridal in New York City every year, hoping to say "Yes!" to the wedding dress of their dreams. We sat down with the experts at Kleinfeld Bridal, one of our premier retailers, for some tips on trying on wedding dresses, and ultimately, finding your dream wedding dress. Terry Hall, Kleinfeld's Fashion Director, shares his tips for wedding dress shopping success below… Plus, see photos from their gorgeous flagship store!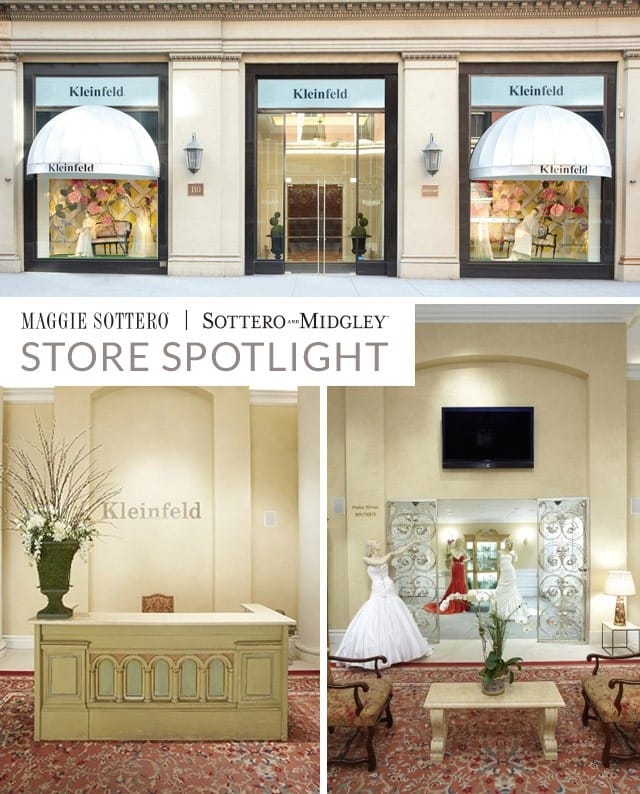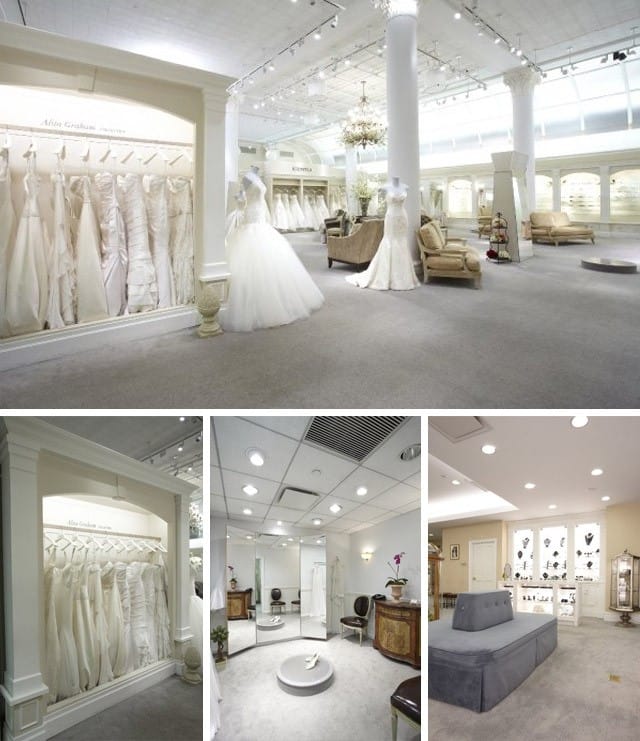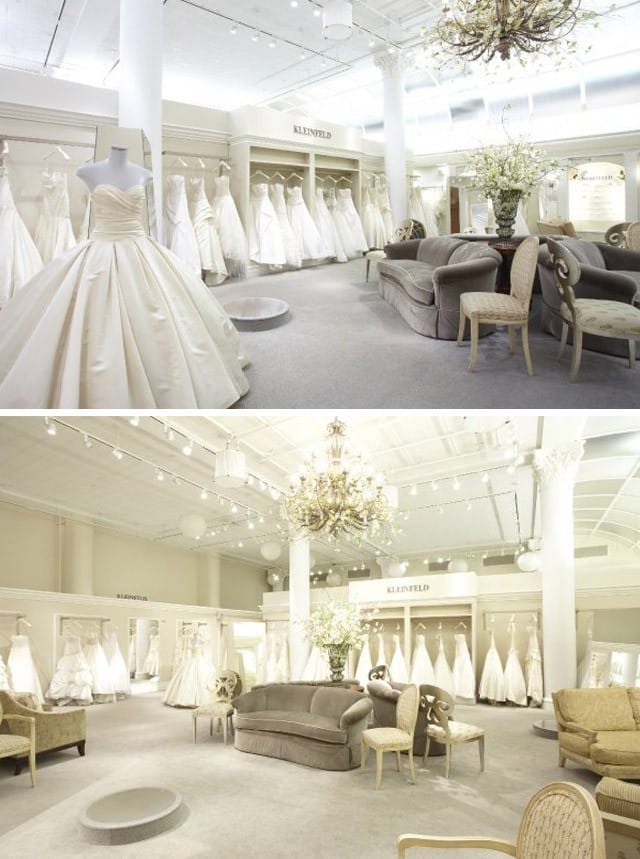 Q: What are the essential items a bride should bring when trying on wedding dresses?
A: "Proper undergarments! Many salons provide them, but often a bride is more comfortable in her own garments. A strapless bra and a good pair of shaping undergarments make trying on wedding dresses so much easier. We also recommend a bride bring the shoe height she anticipates wearing… It doesn't have to be the exact shoe, but a general height is helpful."
Q: What tips do you have for brides who aren't sure how to pick a dress?
A: "Most brides end up buying something different from what they thought they were going to buy. They bring in pictures, magazines, Pinterest boards… Even if she thinks she knows what she wants and doesn't want, we still suggest a bride come in with an open mind. We recommend each bride try on the four staple silhouettes – a ball gown, mermaid, fit and flare and sheath. It's not until you actually slip on a style that a bride will know how she feels about a dress. A wedding dress not only has to look right, but it has to feel right."
Q: What trends are you seeing in your region?
A: "A shift from strapless! A lot of brides are asking for a strap or some sort of back detail. Whether it's an illusion back, a low back, a keyhole back, an embellished back… There has to be something about the back of the dress. The back has become almost as important, if not more important, than the front."
Q: What is your favorite bridal trend?
A: "Every bride wants a unique dress. She wants to change it to make it her own. Every bride wants to do a little something to it… Raise the neckline, lower the neckline, add a strap, remove a strap… They want to make it their own. She still has to change the dress, even if it's after production. I love that brides are making their dresses their own."
Q: If you could tell brides one thing, what would it be?
A: To keep an open mind and try something new… You might be pleasantly surprised. You have to wear you. If there's ever a day you express yourself through your sense of style, it's your wedding day."
Book your appointment with Kleinfeld Bridal today!