Tips and Trends
|
May 18, 2021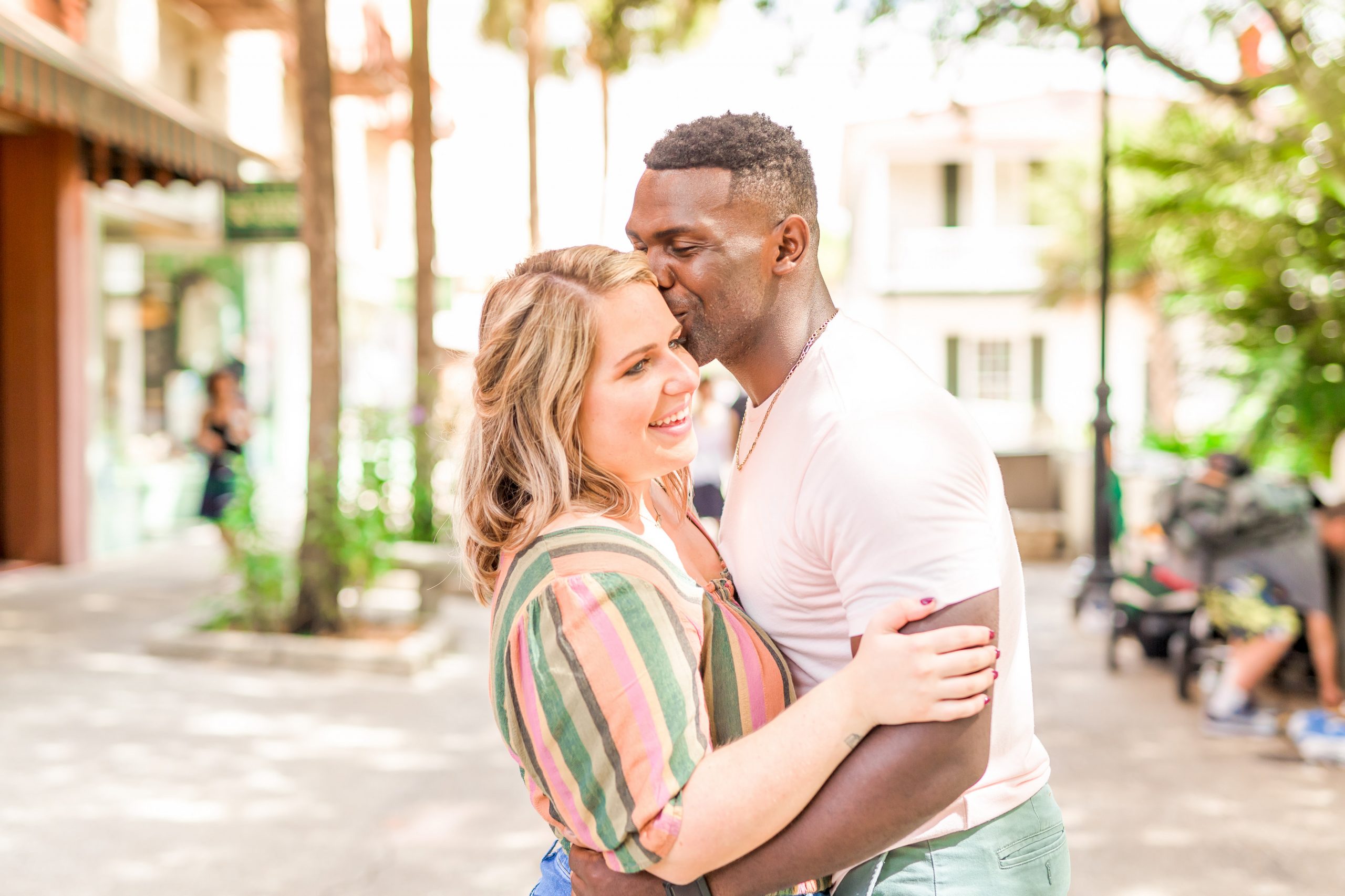 We're sure you and your partner have spent long nights discussing your future as a couple and all the amazing things you want to do together—but it's equally important to talk about your financial goals as well. Now that you're married, it's super important to plan for the future while creating short and long-term financial goals for your newlywed finances. Below, we provided five tips to make your first few years of marriage the most successful ones yet!
1. Discuss your newlywed financial goals together.
If you don't think you have any financial goals, think again! Buying a house, having a baby, and moving to a new city are all common newlywed finance goals you will need to budget and save up for. In fact, the average cost of having a baby is between $5,000–$11,000, and that's delivery alone.
Just think about how much more you'll need to spend on food, clothes, and care. Yikes, right? Also, even though you're young now, it's a smart idea to start planning for retirement so you'll both be financially stable when you get older.
Don't stop the conversation when you're done setting your goals for your newlywed finances either. You and your partner should communicate regularly about money and try to meet monthly to discuss the state of your finances.
Here, you can talk about how well you are progressing toward your goals, whether you want to set new goals, and more. No matter what your ambitions are, make sure you are both in agreement because you don't want to be working against each other.
2. Create a budget.
Managing newlywed finances can be tricky, especially if you're not used to sharing money! However, now that you and your spouse are in it for the long run, you should create a monthly budget to live by. This will keep your finances organized and ensure you aren't overspending, which will help you reach your goals much faster.
Take some time to analyze your joint income and expenses, and budget how much money you can afford to spend each month. Even though it's exciting to start a new chapter of your lives together, you should still live within your means.
Don't get blinded by the excitement of your new marriage and splurge on a new, shiny car or an expensive house right away! You can definitely work your way up to these goals, but you should consider starting more moderately.
You should also try to get rid of any unnecessary expenses like unused subscriptions and dedicate this money to paying off debt or saving for your financial goals. Finding easy ways to cut back on spending will put you in a better place financially.
A budget is a great way to organize your newlywed finances, however, a key part of setting a budget is sticking to it. Couples should delegate the financial tasks within their budget such as how bills will be paid. Is one of you a genius with numbers while the other is a pro at meeting deadlines?
Maybe one of you will balance your checkbooks each month while the other makes sure all of your bills are paid on time. Work with each other's strengths, and make sure you are both on the same page with these tasks to make sure nothing is forgotten.
3. Be transparent about your current financial state.
Much like discussing personal problems in a relationship, couples should also be honest about their finances and talk regularly about any money-related issues. Be honest with your spouse about your spending habits and current finances. Do you have student loan debt? Credit card debt? A car loan?
Being upfront about your finances will build trust in your relationship and also make you better prepared to face potential challenges. For instance, if you and your spouse have a lot of debt, you can create a frugal budget to live by and cut costs on anything non-essential. If you two are homeowners, you also have the option to refinance your house to free up extra money to dedicate toward paying off debt.
For example, a no-closing-cost refinance is a great option if you want to secure a lower interest rate. This can save you interest over the lifetime of your loan and lower your monthly mortgage payments, making that money available for other expenses.
No matter what your financial situation is, you should always tell your partner the truth. It might be embarrassing to admit how much you spend on your weekly shopping trips, but don't hide this from your spouse! This could betray their trust and create even more issues than if you just came clean. Be open about this habit so you can discuss a reasonable budget and your partner won't be shocked or upset by the next credit card statement.
It's totally normal to face at some sort of financial challenge as a couple (newlywed finances are hard!). As long as you talk through these struggles together and create a plan to overcome them, you'll be able to get through anything.
4. Start an emergency fund.
One of the first things you should do as newlyweds is create an emergency fund (after your honeymoon, of course!). This is basically a savings account where you save around three to six months' worth of expenses to prepare for any unexpected life events like losing a job, having an unexpected pregnancy, or getting into a car accident.
We know, it sounds like a lot of money to just have lying around, but an emergency fund will give you and your partner extra security and a good financial cushion. Let's be honest, when an emergency happens, money should be the last thing you're worried about.
However, don't feel like you need to have this money saved immediately. This is more of a long-term goal, so work your way up to it! Especially as you and your spouse grow older and have more to account for, an emergency fund is an essential step in setting yourselves up for financial stability and success.
5. Decide if you want to combine your bank accounts.
Getting married means sharing pretty much everything with your partner: a house, a car, food, and even a child. But what about your finances? As a married couple, you will need to decide whether or not you want to have a joint bank account with your partner.
There isn't a right or wrong answer here, but you do need to come to an agreement so you know how to organize your newlywed finances! If you choose to have separate accounts, following a budget may be a bit more complicated.
You would need to split up your bills between your accounts, and it would be each individual's responsibility to track them and get them paid on time. However, a nice advantage to separate accounts is that you still have a sense of independence with your money and don't need to worry about your partner dipping into your hard-earned cash.
Alternatively, with a shared account, all of your money is pooled together in one place, which makes your finances easier to track and makes paying bills easier and more efficient. Sure, a shared bank account may bring up conflict if one partner overspends while another is more frugal, but that's where being open and honest about your spending habits comes into play!
Either way, make sure to communicate with your spouse about your bank accounts and overall finances. As long as you have a plan to manage your money, you'll be good to go. Who knew there was this much to consider when it came to newlywed finances?
Well, now you do! As a married couple, you and your partner face a life full of new adventures and challenges, some of which may be financial. But as long as you're honest with each other and keep your finances organized, you'll be able to get through anything.