Tips and Trends
|
April 15, 2023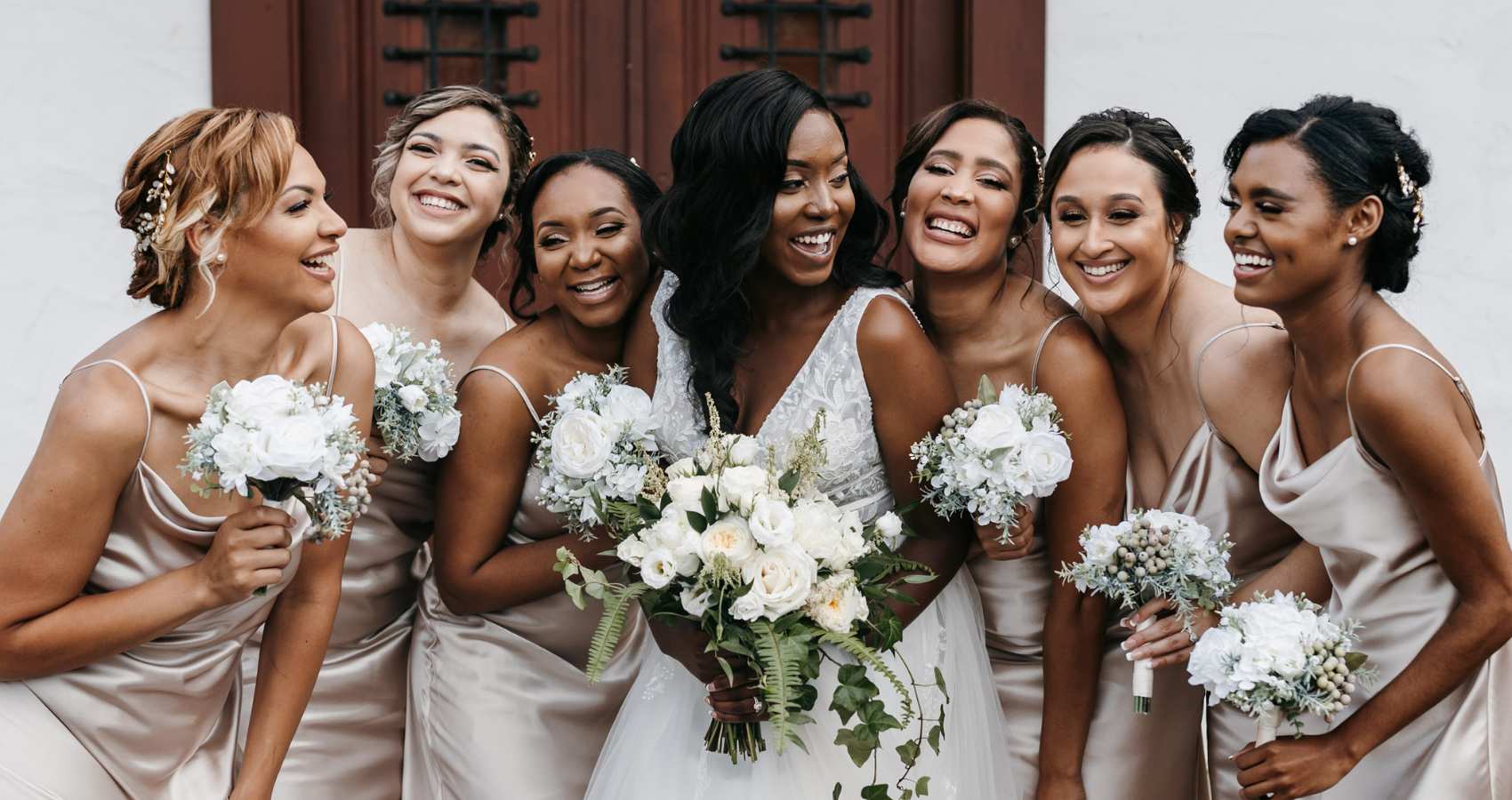 Planning a wedding can be, in a word, stressful. As experts in the field who adore our brides, we want you to have the very best time with the whole adventure, from saying yes to the ring to saying yes at the alter! To get you started, we've compiled our top tips for a stress-free wedding planning experience for Stress Awareness Month. From money and timeline management to making time for self-care and creativity, here are your tools to happily get to your "happy ever after."
First on our list of stress-free wedding tips? Make sure to sign up for our exclusive Maggie Sottero newsletter by clicking the button below to see the best tips and tricks for your wedding day!
How to Stay Stress Free Before Your Wedding
Reframe wedding planning stress as an opportunity to create productive, enjoyable experiences with your partner and loved ones. Facing a catering dilemma? Make it an excuse to try new restaurants and cuisines. Struggling to budget for décor? Go DIY and treat it like a bonding opportunity with your wedding party. Anxious to feel your best in your wedding dress? Take a break from your exercise regimen, do a 20-minute yoga session, and treat yourself to a relaxing weekend—you'll feel so much more energized after a cortisol cleanse.
Make Time for Self-Care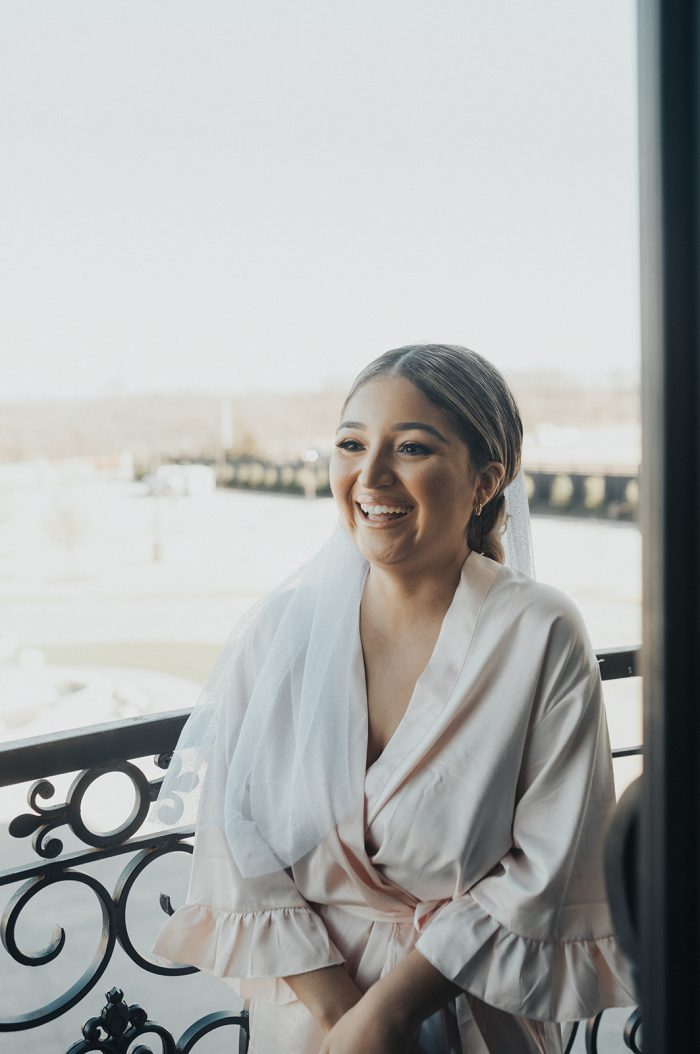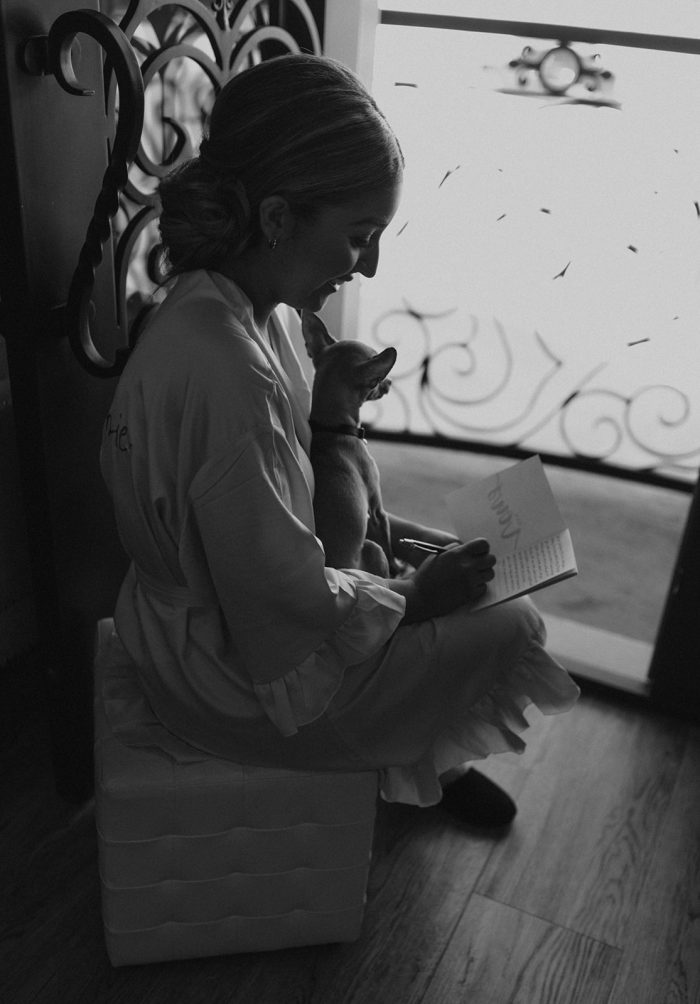 PC: Izzie Cervantes Photography
It may sound cliché, but self-care should be at the top of your wedding checklist. With all the budgeting, timelines, and emotional strain of planning your best day ever, it's easy to neglect the day-to-day routines that keep you sane. Here are a few ways to stay grounded:
Daily or weekly meditation sessions
A brunch or spa day with your wedding party
Read fun novels
Watch feel-good movies or your go-to comfort TV show
Go on a hike or walk your dog
Unplug from social media
Use PTO from work
Order takeout for dinner on a stressful day
Color, draw, or paint something
Spend a morning at your favorite coffee shop
Buy fresh flowers or arrange a bouquet from your garden
Catch up sleep with some afternoon naps
Enjoy time with your sweetheart
Your self-care time is the best opportunity to start working on your beauty and health routine leading up to your wedding as well! Read our blog for the best wedding preparation tips.
Prioritize and Delegate Wedding Planning Responsibilities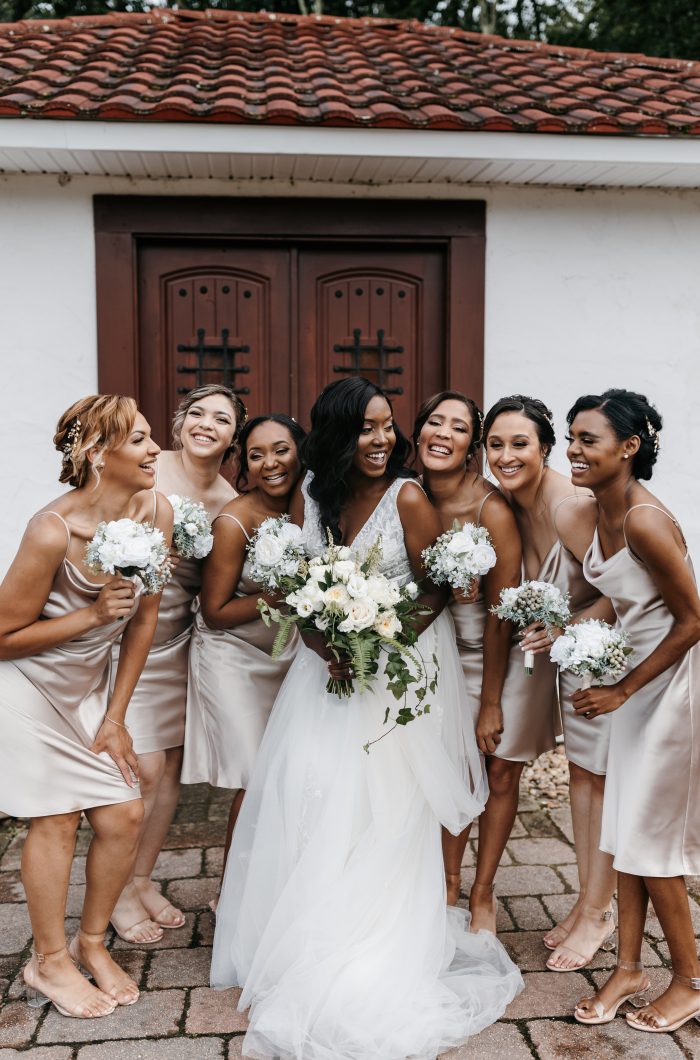 PC: Micaela Grace Photography | PC: Izzie Cervantes Photography
Brides-to-be often assume they can do everything alone. Trust us: this gets dysfunctional really fast. If asking for help doesn't come naturally, start with one trusted family member or friend (we're looking at you, Maid of Honor)—someone you know can help outsource tasks, check in with you on a regular basis, and make decisions on your behalf, if that's something you feel comfortable with.
Things that are easy to delegate to other members of the wedding party:
Researching vendors
Picking up deliveries and running errands
DIY craft projects
Pooling funds for the bachelorette party and bridal shower
Asking for potluck contributions
Tracking an online guest book, e.g., RSVPs and meal selections
Assisting the wedding photographer; rounding up family members for photos
Brainstorming menu and bar options
Creating a wedding dance playlist
Directing family members to set up and tear down venue
Leaning on your support team for stress relief is necessary in wedding planning. Make sure to openly communicate your feelings with your trusted people to get the mental and emotional support you need. If you're not comfortable with that route, connect with a mental health specialist in your area while you plan your big day!
Hire a Wedding Planner
If your budget allows, hiring a professional planner or day-of coordinator can make all the difference in stress-free wedding planning. Even if you don't opt for a full-service planning package, you can still make sure everyone you hire and enlist is skilled, dependable, and helpful.
Consider Pre-Marital Therapy
PC: Genesis Imagery
We know "couples therapy" sounds scary, but it can be a very helpful tool to keep couples stress-free while they plan their wedding! Discussing your anxiety, fears, and expectations for the newlywed life is an excellent way to de-stress before the big event. This is especially true if getting married coincides with major life changes like moving in together, buying a home, having kids, or bringing together children from previous relationships. Here are a few big-ticket items you might tackle in therapy:
Marriage expectations and role beliefs
Past trauma with breakups, family, and life events
The decision to have or not have children
Financial management
Conflict resolution styles
Intimacy and communication, e.g., your "love language"
Setting boundaries
Your ideological approaches to religion, politics, family, and work
Make Wedding-Free Safe Spaces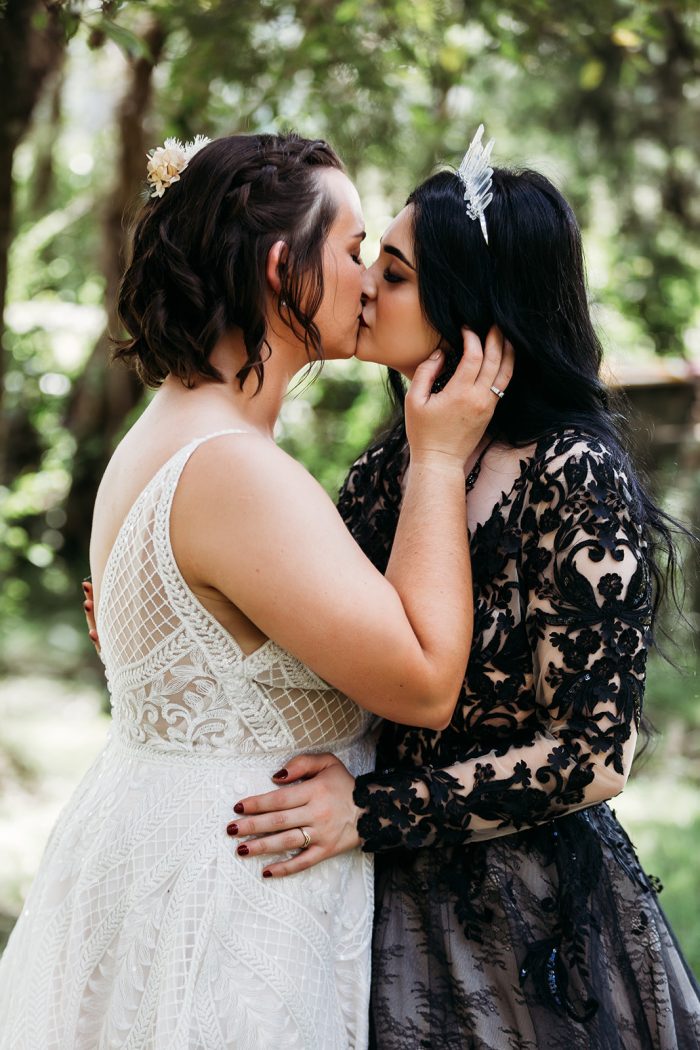 PC: Margan Photography
When it comes to tracking details for your wedding planning, it's easy to go overboard and forget to make time for yourself. Remind yourself to take breaks from social media and wedding sites, and schedule times for you and your partner to drop planning altogether.
If you take a weekend vacation, set a "no wedding chat" rule. Weekdays may be particularly hectic, so limit your wedding stress to one hour in the morning or evening, and table it for the rest of the workday. If reception décor, magazines, and color swatches are taking over your living room, schedule a time to purge and reset! Going on mind-clearing walks, dubbing a room in your house the "no wedding planning room," taking time to invest in your hobbies, or volunteering for an hour a week to take your mind off the big day are other options to make sure your mental health stays intact while you plan.
Eat Well and Exercise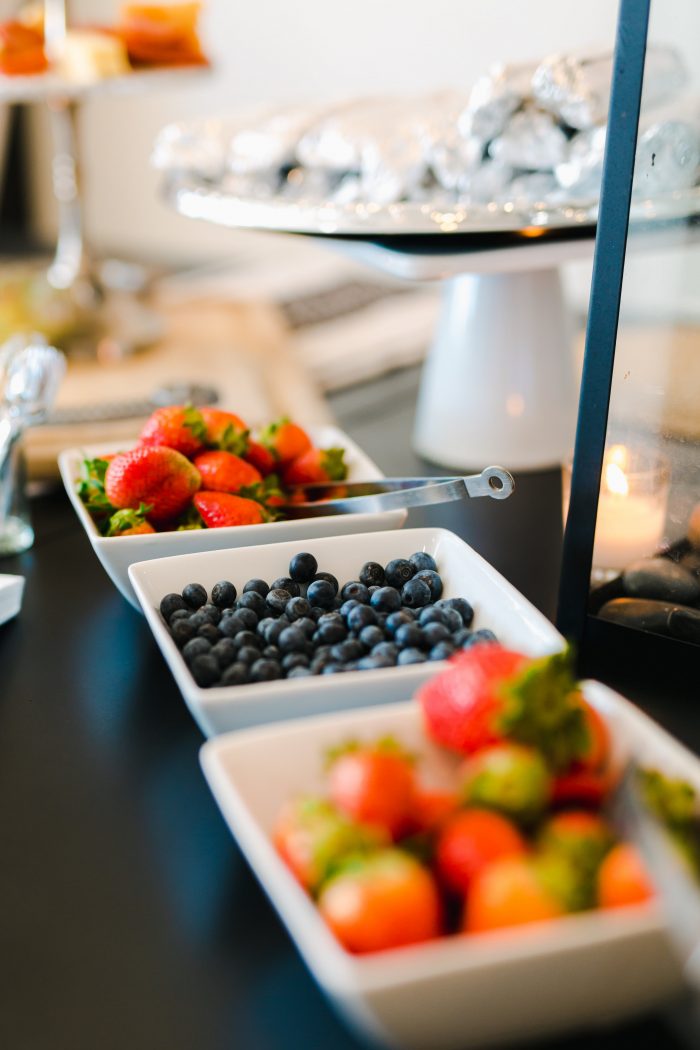 PC: Rachel Laxton Photography
We just want to start off by saying that whatever makes you feel good and makes you happy are things we recommend! However, there are links between stress and exercise that may be helpful for you to explore before your wedding day. One of the best ways to battle stress funk is to start moving your body, even for a few minutes—it's scientifically proven to reset your system and get you out of a negative headspace!
Once you add a little movement to your wedding planning routine, keep the momentum going with these health and wellness tips:
If you're short on time, focus on 20-minute energizing yoga or aerobics sessions.
Add fresh fruit and veggies to every meal.
Stay hydrated with yummy fruit-infused or minty water.
Add strength training to your exercise regimen.
Cut back on eating out; this can wreak havoc on your budget and nutrition.
Focus on holistic care, nutrition, and clarity of mindset, not just "results" on a scale.
Don't let a lapse discourage you; get back on track and acknowledge your progress!
Focus on foods high in vitamin B, omega-3 fatty acids, magnesium-rich, protein-rich, and gut-healthy foods—these are proven help relieve stress and anxiety!
Make Time for You and Your Partner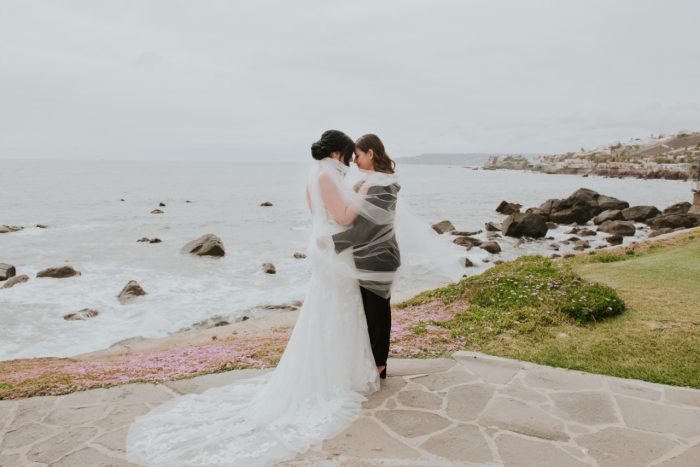 PC: Dania Zaragoza Photography
This stress-free tip may seem obvious, but with all the wedding planning stress, the intimacy between your partner and you may get lost in the shuffle! The days and weeks leading up to the wedding are the perfect time to reconnect! To keep up with your partner frequently, make sure to plan regular date nights together, whether you're going out on the town or hanging out at home.
Stick to Your Budget
Start saving early
Designate non-negotiable and negotiable items, i.e., things you definitely want vs. things you could do without
Itemize spreadsheets for trackability and accounting
Know who will contribute: parents, in-laws, and friends
Figure out your guest count
Save money with an off-season date, venue, or time of day
Create a wedding and honeymoon registry
Allocate a percentage of budget for unexpected costs
Here's a list of unexpected wedding costs that might crash your budget:
Tips for vendors not included in invoices
Wedding gown alterations
Last-minute cleaning or repairs for suits and dresses
Stationery add-ons like stamps
Rental transport and setup fees
Hidden equipment add-ons for the music, bar, and rental setup
Hotel fees for things like delivery bags and transport
Make sure to dive into our wedding budget tips blog for more information on how to budget for your wedding day!
Make a Plan B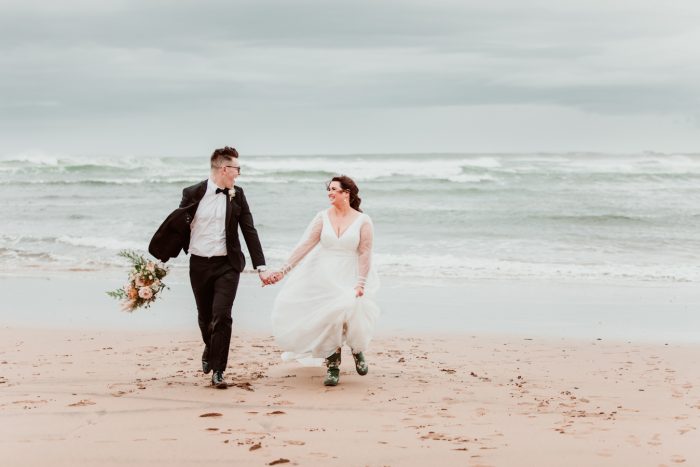 PC: Kate Nolan
Despite your best-laid plans, disaster tends to strike at the most inconvenient moments while planning your wedding. To keep your event as stress-free as possible, prep for unexpected meltdowns, including:
Inclement weather for outdoor venues
Mistakes on the guest list
Last-minute vendor mix-ups or cancellations
A wedding party member feels under the weather or has an emergency
Friend or family drama
Guest accommodation issues, e.g., booking hotel rooms too late.
Damage or delay on your wedding dress
Noise complaints—common for backyard weddings
Unanticipated guests, including plus-ones and kids
Wedding license or officiant errors
Drunk guests
How to Stay Stress Free on Your Wedding Day
Set Your Day-of-Plan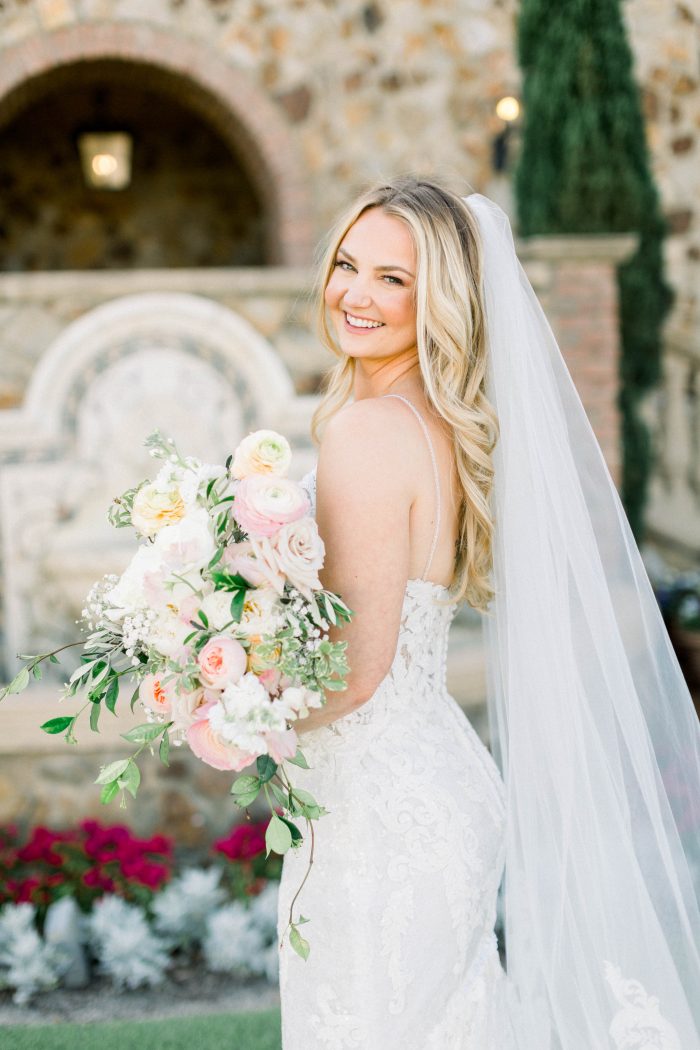 PC: Alexis Kline Photography
While all the wedding planning stress is finally behind you, you might be experiencing some day-of jitters! Don't worry, we have some tips for the big day as well:
Communicate your wedding timeline
Stock up on drinks and snacks
Pre-pack an emergency kit
Delegate questions to your MOH
Bring comfy dancing shoes
Set time alone with your sweetheart with a First Look, private toast, or gift exchange
Psst… Don't put it all on yourself! Make sure to let your bridesmaids, MOH, and/or wedding planner what you need for the big day, so they keep everything organized as well.
Prepare for Anything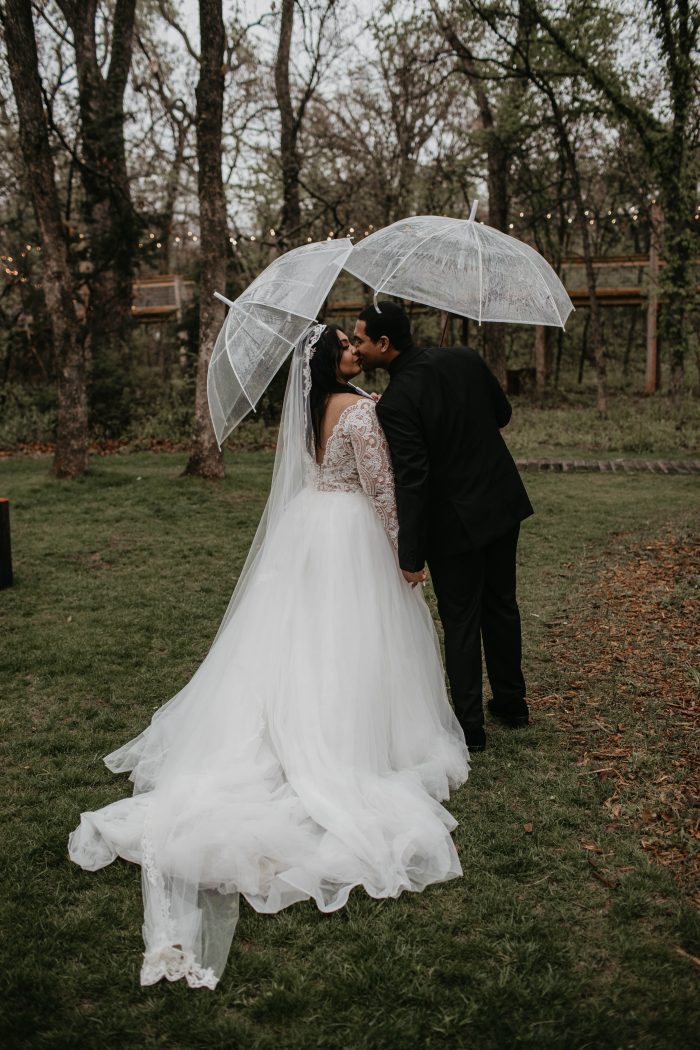 PC: Savannah K. Dolland Photography
Preparation is key! Your wedding day will have many highs, and hopefully by preparing for the worst, very few lows. Check out these ideas for how to ensure your day goes smoothly:
Pack a bridal bag: a water bottle, Tylenol, stain remover, wet wipes, sunscreen, bug spray, sewing kit, and Band-Aids (for your feet for a day in heels!).
Prepare for rain or snow with clear umbrellas (useful and cute for photos!).
Print your wedding day timeline for you, your bridesmaids, and any other important people on your big day.
Make sure to eat before your big day and snack while you get ready! You might get too caught up in the moment to eat anything during the reception and you want to stay on your A-game!
Delegate Tasks to Bridesmaids
They're called a bride squad for a reason! Make sure to lean on your bridesmaids on your wedding day to keep you stress free and focused on your partner. They can handle the nitty gritty, you just need to focus on getting married!
Psst… It's never a bad idea to show your bridal party some love though! Make sure to read our blog to see the best bridesmaids' gifts to give your squad to show you some appreciation!
Make Time for You and Your Partner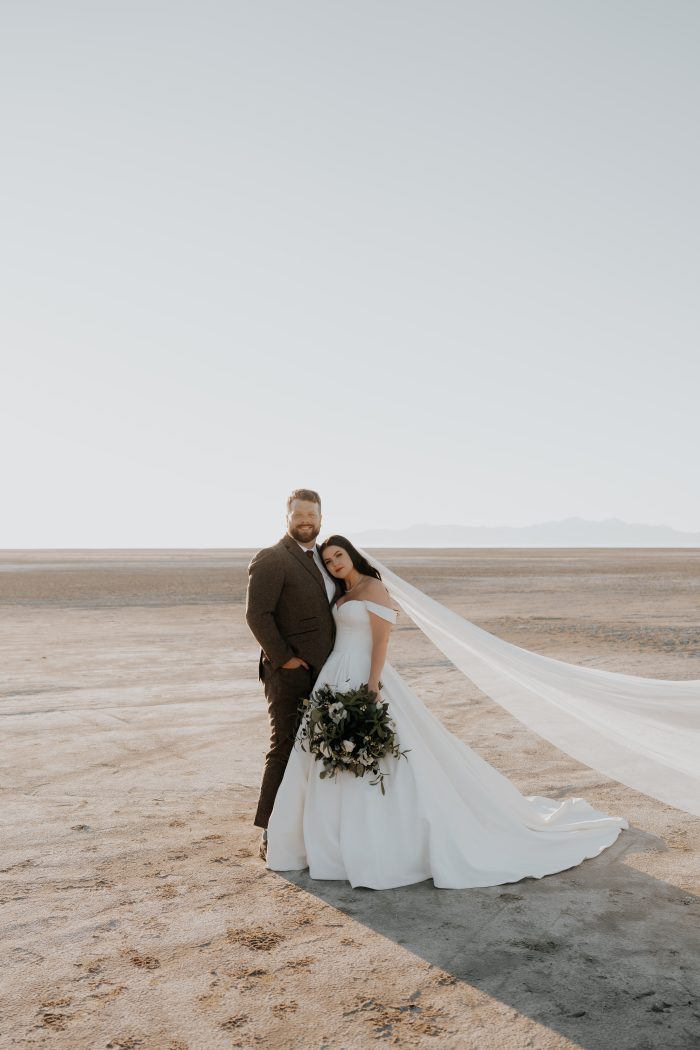 PC: Brittany Miller
Making time for you and your partner is just as important on your wedding day as it is before. With a million things to take care of and people to chat with, make sure to take care of your partner too! Take a look at some ways to reconnect and decompress together on the big day:
Eat separately at the reception away from the other guests.
Have a private moment before the ceremony to exchange personal vows instead of in front of everyone.
Take an early morning walk together to reconnect.
Ditch tradition and get ready together away from your bridesmaids and groomsmen!
Plan A Wedding Day Activity
It's also important to reconnect with yourself and friends and family on your wedding day as well. Consider booking one of the following activities right before your wedding day to make your day as stress free as you can:
A sunrise yoga class with you and your bridesmaids.
An early morning breakfast with you and your family (one last one before you're a bride!).
An individual massage or couples massage for you and your partner.
A quick mimosa toast between you and your bridesmaids.
A bar crawl after the rehearsal dinner the day before (just make sure not to drink too much!).
Don't Forget What the Day Is All About!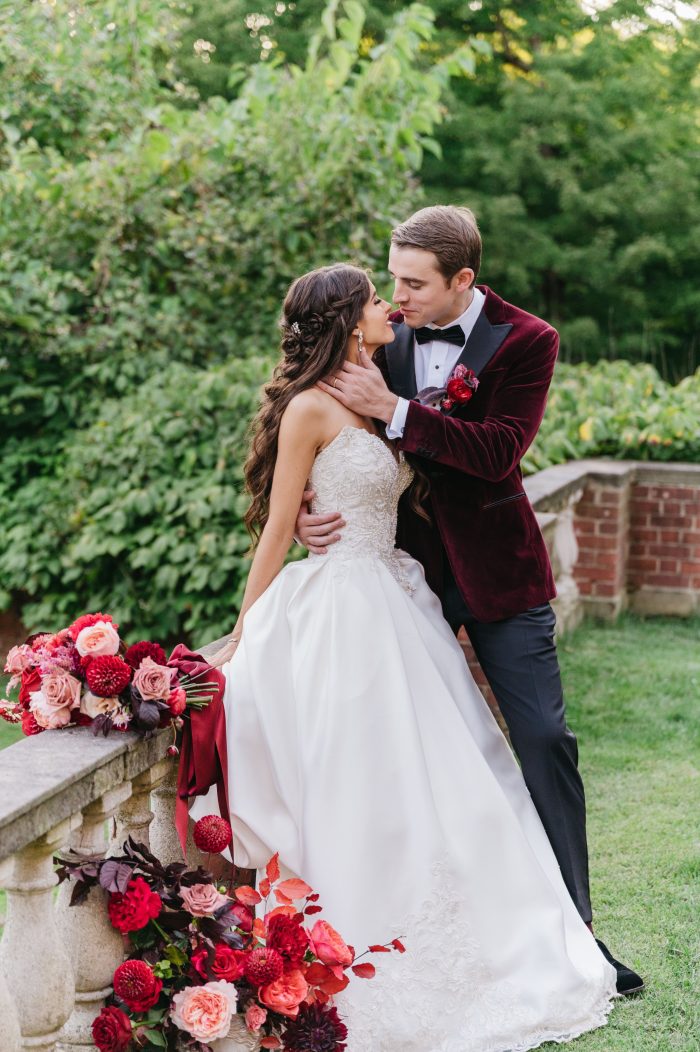 PC: Shelby Odessa
Last, but certainly not least, remember that at the end of the day you're not having a wedding just to "plan an event"—you're marrying the love of your life! With that in mind, here's how to deal with wedding planning stress: Get back to the happy parts and just enjoy the weirdness of it all. A wedding is just the start of your exciting, lifelong adventure!
To get more wedding prep tips, make sure to follow our socials below and explore similar blogs like this for inspo for your big day!
More Blogs Like This:
How to Choose the Right Wedding Undergarments for Your Wedding Dress
Wedding Dress Customization & Personalizations with Maggie Sottero