Tips and Trends
|
October 12, 2020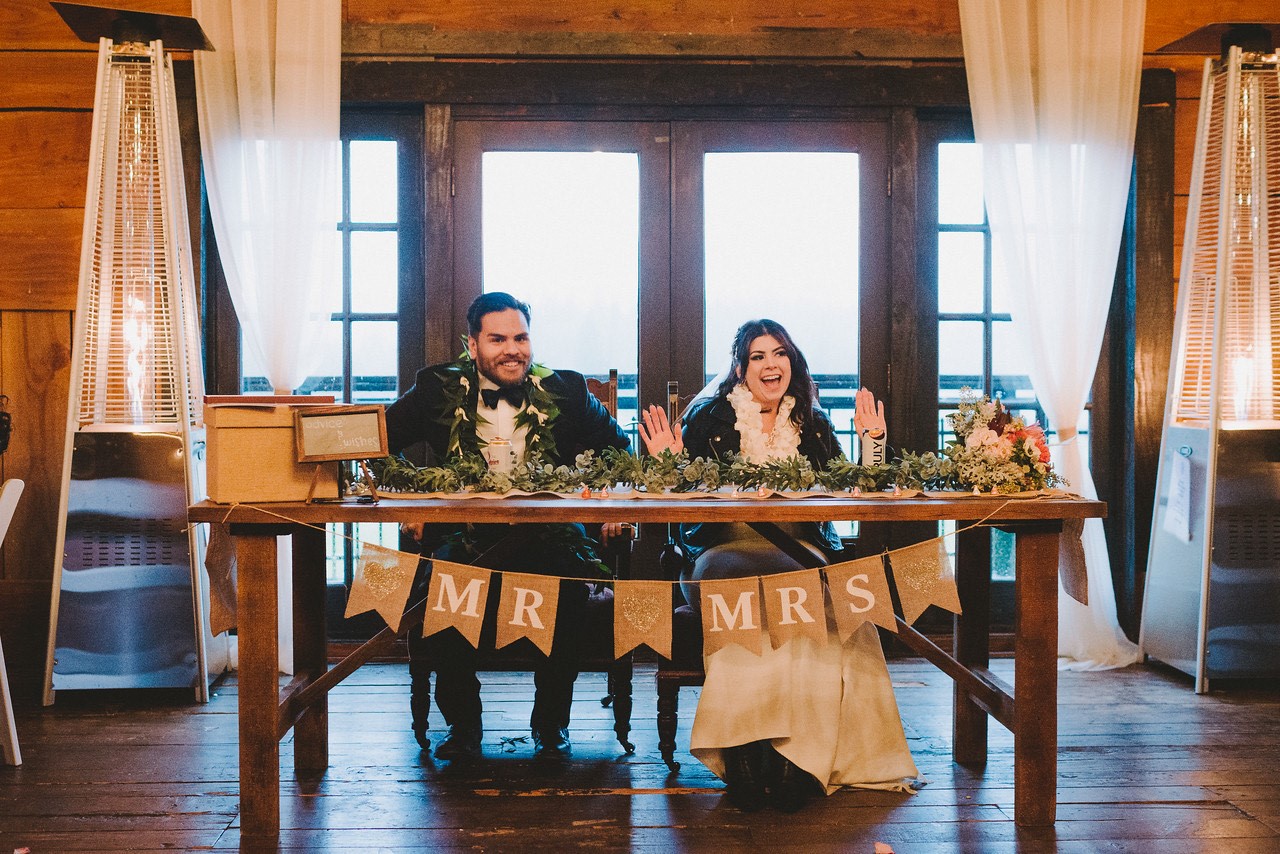 The vows have been said, the rings exchanged, and you've celebrated with your family and friends. All is said and done, right? Not quite! As part of you Post Wedding Checklist, if you're planning on changing your last name after the wedding (which is totally up to you!), there are a few more things you need to do to make your it official. So, without further ado, keep scrolling to see our steps on how to change your name after marriage!
Frequently asked questions regarding name change after marriage.
Before we dive into the how to's, we're going to answer some common questions about how to change your name after marriage.
Should you change your name?
PC: Evergreen Film Company; Dress: Deirdre by Maggie Sottero
A question many brides ask themselves before tying the knot is, "Should I change my name?" We've outlined the pros of cons of changing your last name after marriage to help you decide what the best decision for you is! However, keep in mind that there are pros and cons to both choices, and ultimately, it's your personal decision whether you decide to change your name after marriage or not.
Pros:
Having the same last name as your partner helps you feel like a family, especially once you have kids.
Doing a name change after marriage makes you more recognizable as a family unit, makes dealing with children's schools easier, and makes things simpler when interacting with other parents.
Many people see changing their name after marriage as an important symbol of the commitment they've made to each other.
If you don't like your current last name, this is an easy excuse to make a change!
Lastly, whether you intend to change your name or not, people might assume that you did, and they may begin to address you with that name. In this case, going with the flow might be the best option!
Cons:
After marriage, you don't become a different person. Changing your last name may feel like a loss of self or identity.
In the case of same sex partners, how do you decide whose name to use? Furthermore, changing your name may imply that you are more traditional than you actually are.
If you are the last of your family with your last name, or don't have many male relatives, you may want to carry on the family legacy.
If your name is unique or alliterative, you might not want to part with it.
Also, if you're well-known in your career field, it may be difficult to reestablish your reputation with a different last name.
How long does it take to change your name after marriage?
In most U.S. states, it takes 2-8 weeks to legally change your name after your wedding. In Connecticut, it usually just takes 3-5 weeks, while in Colorado and Florida, the timeline for changing your name after marriage is anywhere from 4-5 months. This may seem like an extremely long time, but keep in mind that the actual paperwork won't take this long; it's mostly just waiting for documents to be legally processed.
How long do you have to change your name after getting married?
Many brides wonder before getting married if there is a set time limit to how long they have to change their name after getting married. We're here to tell you, there is none! You can wait however long you'd like to change your name, or simply not do it at all!
Does your name automatically change when you get married?
The law in the U.S. is clear on this. After getting married, your name does not automatically change. A woman is not obliged to take her husband's name after marriage. In fact, both parties can change their surnames, or hyphenate if they'd like. The choice is up to you!
How to Change Your Name After Marriage
PC: Taylor Jones Photography; Dress: Alaina by Maggie Sottero
From the long lines at the Social Security office and the DMV to the step-by-step name change process, changing your name after the "I Dos" can be a long process. But don't fret! Below we've outlined the steps to help you know how to change your name after marriage and make the process as easy as possible.
Get Your Marriage Certificate
Before you can begin the process to change your name, you'll need the original or certified copy of your marriage license. If a copy wasn't automatically mailed to you, call the county clerk's office where your license was filed to obtain a copy. Keep this with you while changing all your official documents so you can have a smooth and easy transition.
Change Your Social Security Card
PC: Alexandra Robyn Photography; Dress; Stevie by Maggie Sottero
The first step in changing your name after marriage is to obtain a new Social Security card. Your number will stay the same; the card will simply be updated with your new last name. Fill out an application for a new social security card HERE. Then, take the application in to your local Social Security Administration office. You should receive a new card within 10 business days. See what documents you need to obtain your new Social Security card HERE.
Change Your License at the DMV
For your trip to the local DMV, bring every form of identification you can! These documents include your old driver's license, marriage certificate, passport, proof of residency, and your new Social Security card. Long lines are common at the DMV, so check online beforehand to see if it's possible to schedule an appointment.
Change the Name on Your Bank Accounts and Credit Cards
PC: Seedling Photography; Dress: Evangelina by Maggie Sottero
The fastest way to change your name at your bank? Go into a branch with your driver's license and marriage certificate. If they don't offer up front, request new checks, as well as debit/credit cards along with the new name on your bank account.
Change Your Name on Your Passport and Travel Documents
While you may be itching to change your name as soon as possible, wait until after the honeymoon. Your new name has to match all travel documents, with the most important being your passport. If your passport was issued less than a year ago, you can make a "correction" without paying a fee. However, if you've had your current passport for a year or more, the fee for a change and a new passport book is $110.
All passport changes must be applied for by mail. The U.S. Department of State has put together a convenient tool that will help you fill out the change form found here!
Provide Your New Name and Banking Information to Your Employer
PC: Peterson Design Photography; Claudia Dawn by Maggie Sottero
Deciding which name you will use professionally can be tricky. However, if you do want to change your name after marriage, send an email to your work colleagues, clients, and vendors when you return from your honeymoon to let them know. This is important if your company will be changing your email address to reflect your new last name.
Tie Up Any Other Loose Ends
Once you have your new Social Security card and driver's license, the rest of your name changes should be simple. Some changes only require a phone call, while other may require a copy of your marriage license or an updated Social Security card. Some of these name changes include updating your insurance information, utility companies, and social media handles.
We hope these steps on how to change your name after marriage have helped rid you of some of the stress around changing your name after the wedding. For more wedding advice, visit our Wedding Planning Guide and Pre-Wedding Day Checklist blog posts. Cheers!