Wedding Inspo
|
June 10, 2020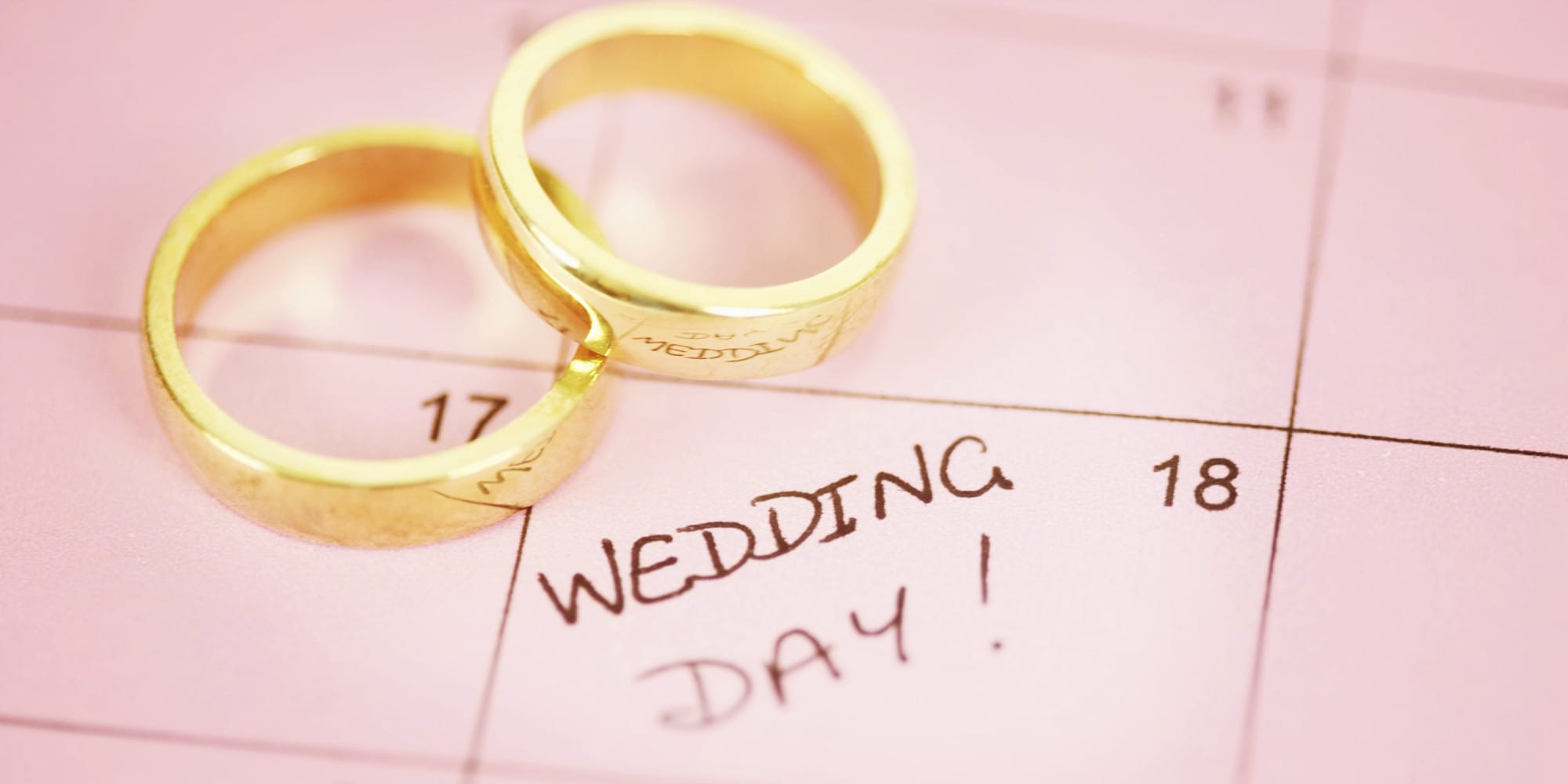 Calling all brides! Start planning your dream wedding here—at the Love, Maggie blog. Your wedding to-do list may include everything from shopping for guest favors to booking catering to DIY-ing an Instagram-ready flower crown. But fear not, our experts can help you narrow down the fundamentals!
And most importantly, we can help you find your perfect wedding dress; choose accessories for said perfect wedding dress; set a wedding budget; navigate your wedding day; and, when all is signed, sealed, and honeymoon-bound, submit your fabulous wedding gallery to be featured on our website. Let's get cracking!
First things first: the dough.
Weddings are often a major expense, with everything from wedding invitations, attire, location, and entertainment all contingent on a well-managed budget. For reference on how and where to spend your budget, visit our Wedding Budget Breakdown guide.
And after you have your budget allocated and your wish list determined, visit our Tips for Setting and Sticking to a Wedding Budget blog post, which features a rundown for coordinating goals, communicating openly, and tracking small, sustainable ways to save and allocate funds. A perfect wedding can be achieved at almost any budget—don't let bad money mojo crash the party!
Next, check out our top posts on the Love, Maggie blog:
Next up on planning your dream wedding is all the exciting and (admittedly at times) maddening stuff that touches your dream wedding dress, from budget and shopping to accessories and styling. We've gathered inspiration and expertise from over two decades in the bridal industry, and our top posts include:
How Much Do Maggie Sottero Wedding Dresses Cost? An intro to our styles, price ranges, and boutique shopping tips across our three lines: romantic Maggie Sottero, couture Sottero and Midgley, and budget-friendly Rebecca Ingram.
Your All-in-One Guide to Wedding Dress Fabric. What's your wedding season? How much dancing do you plan to do? How do you want your dress to photograph? So much depends on your wedding dress fabric's style, breathability, and construction.
Finding the Perfect Wedding Dress for Your Body Type. AKA the most crucial part of finding your dream dress, AKA how to feel like a million bucks on your best day ever, AKA nothing, NOTHING compares to a perfectly-fitted wedding dress.
Best Undergarments for Your Wedding Dress. Because when it comes to dancing, photos, and general swagger factor, what you wear underneath matters. Take a gander at how to optimize low backs, plunging necklines, formfitting silhouettes, and flared skirts with undergarments designed for formalwear.
Now on to find your dream dress!
We promise that on the Love, Maggie blog, we make finding the perfect wedding gown that much easier! We agree that finding the right wedding dress at the right price point is one of the most important (and fun!) factors in dream wedding planning. From how to book your bridal appointment to how to have a stellar experience in-store, we've got you covered!
How to Find a Specific Dress in Your Area. That gorgeous gown you just pinned? Find a Maggie Sottero Authorized Retailer near you to check their stock and experience it IRL!
6 Steps to Booking Your Bridal Appointment. From browsing to asking questions to finding the right boutique—make it happen with this big-picture guide.
Ah, the Perfectly Imperfect Wedding Boutique Experience. Luxury, pampering, good company, personalization—there are legit and fabulous reasons to take your shopping offline!
Wedding Dress Shopping Guide. Dive in to the Who, What, When, Where, How, and Why with our tips and tricks, including setting a budget, gathering inspiration, navigating your bridal party, and prepping for that perfect "Yes!" moment.
Top Three Tips for Choosing Your Maid of Honor. Since this is your right-hand lady for all things logistical and celebratory, make your selection count!
Once you have the wedding dress, check out these pretty wedding details:
Themed Wedding Cakes to Match Your Style. This blog post is so that you can have your cake, take lots of photos, and eat it too!
12 Reasons not to Pass Up Roses on Your Big Day. Roses are classic for a reason! Here's how to make the most of this romantic, versatile, and hardy wedding staple.
Find Your Bouquet Style for Every Wedding. Classic, vintage, glamorous, beach, boho, rustic—whatever your vision, we have the blooms.
Wait, there's more?
Yes, we have more to planning your dream wedding! To browse even more wedding topics, put key search terms into the top search bar of our blog. Our other searchable topics include jewelry, sleeves, shoes, vintage, flowers, venues, veils, and much more! We even have blogs about post-wedding to-dos, like how to choose a affordable honeymoon destination!
And finally, after all the planning and partying, send us your gorgeous photos! How to Get Featured as a Real Bride outlines how to submit your gallery, describe your wedding details, and maybe even have your celebration featured on our blog and social media.
This is a great way to show off your portraits and relive all the magic from the best day ever. We're honored to share the love with brides who have found their dress and planned their perfect wedding with Maggie Sottero. So send us the photos to celebrate!
Ready to start planning your dream wedding? Bookmark our Love, Maggie blog to check in with our latest posts, collection highlights, and real wedding magic.
Also, follow us on Instagram and Pinterest to gather top content and inspiration, including real weddings, styled shoots, runway images, tips, tricks, and much more. That's all for now—thank you for inviting us to be part of your wedding journey! Cheers!