Wedding Inspo
|
November 25, 2015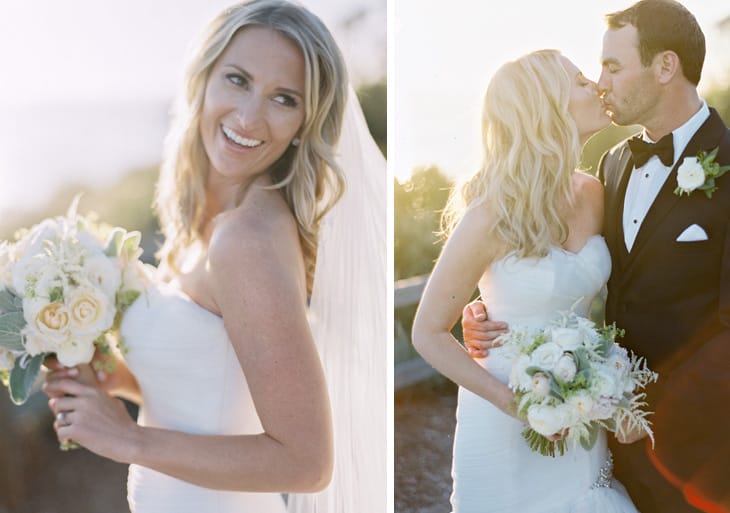 You've found your perfect dress; now decide on a chic and on-point hairstyle to match! Take a look at five gorgeous hairstyles to match with your final look on your wedding day. And you can take it from us—with experience from photo shoots, runway shows, and real weddings, we're any bride's go-to expert!
STRAPLESS: Soft Waves
Donning a strapless neckline is the perfect opportunity to let your hair down. Long locks help break up the amount of skin on display and look great as you walk down the aisle at your ceremony. Let your hair flow behind you or sweep it to the side for pictures. Add a touch of boho with a flower crown; it will look especially romantic with your relaxed curls.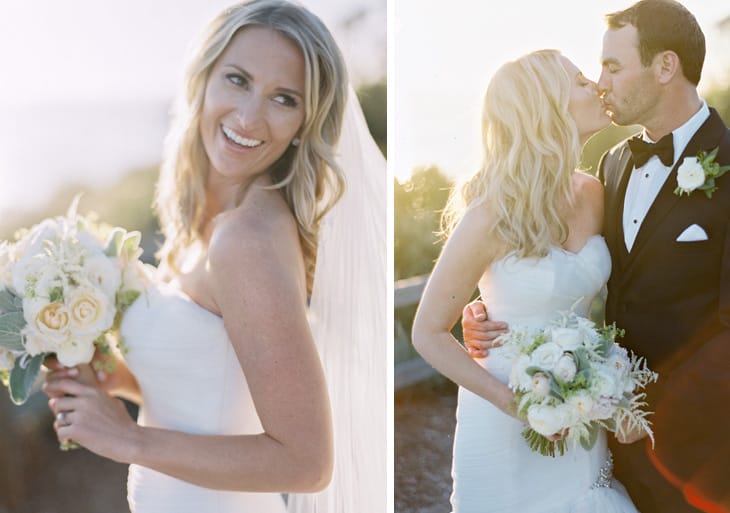 SLEEVES AND HIGH COLLAR: Low Bun
A high neckline on a halter top or vintage wedding dress means more coverage; wear your hair up so your lovely face isn't swallowed. To give this traditional look a more relaxed feel, pull in sections of soft curls or loose twists. We love the polished yet effortless effect of this low bun and classic neckline—it's the perfect union of simplicity and glamour, and keeps the focus on your natural beauty and sophisticated dress.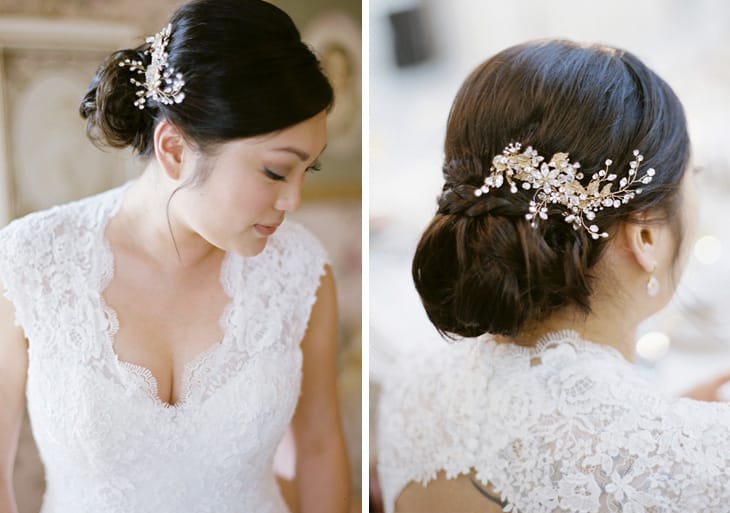 ONE SHOULDER: Side-Swept Curls
Balance the asymmetrical effect of your one-shoulder dress with a side-swept style. Pull sections of your hair into a side bun, incorporating playful details like modern twists or a youthful braid. This unfussy look allows you to look relaxes and elegant without covering up the details you love on your gown. (Psst, an off-the-shoulder wedding dress is a chic and striking option as well!)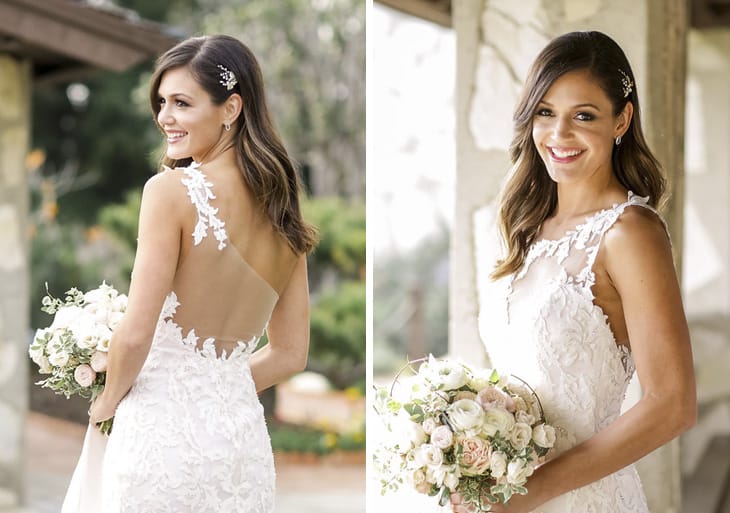 V-NECK: Low Ponytail
V-necklines enhance your statuesque beauty, drawing the eye vertically and streamlining your neck and body. Boost this effect by tying your hair to one side in a low pony. This style is easy to maintain throughout your wedding day and allows guests to see your gorgeous features.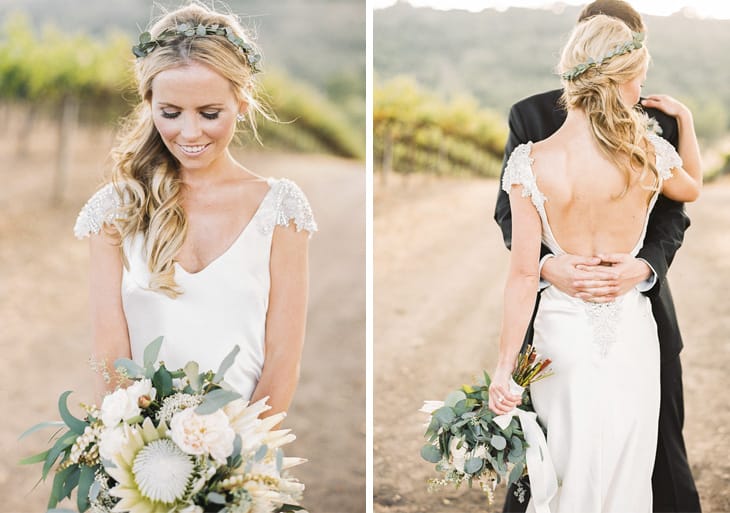 SWEETHEART: The Twisty Bun
Add a twist to a classic chignon … literally! The sweetheart neckline shifts attention from your bodice to your face, so pull your hair back to frame your features. This simple and sophisticated style pairs beautifully with any veil, from long and dramatic to short and chic. Styled buns are also a timeless choice and look beautiful in photographs for years to come.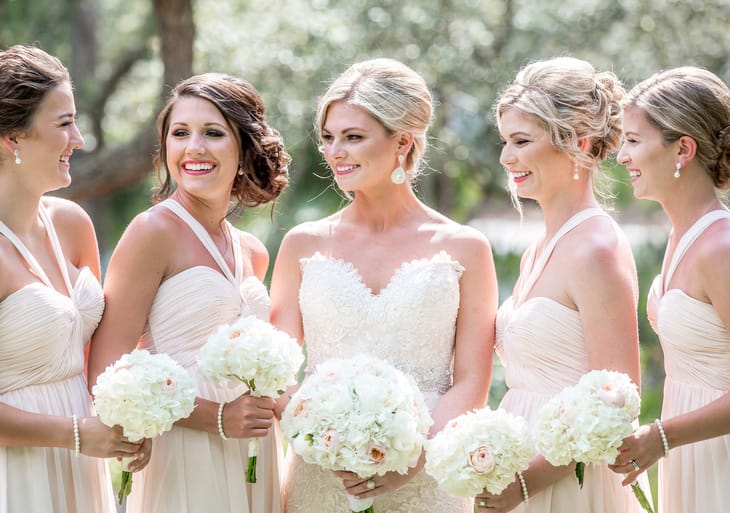 You've found your coiffed and couture hairstyle; now the planning bliss continues in our post on wedding bouquet terms and wedding dress fabrics.