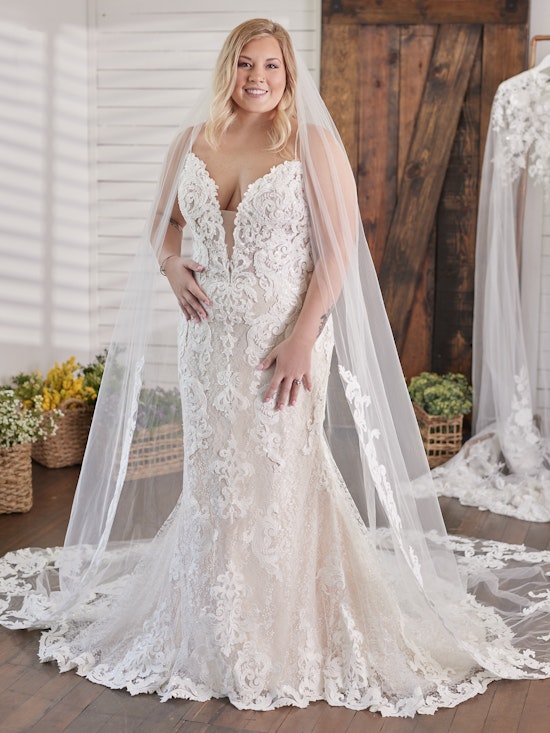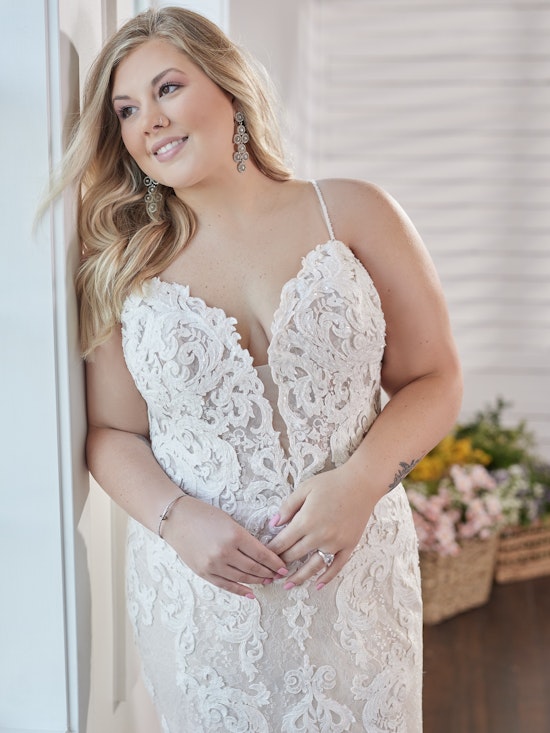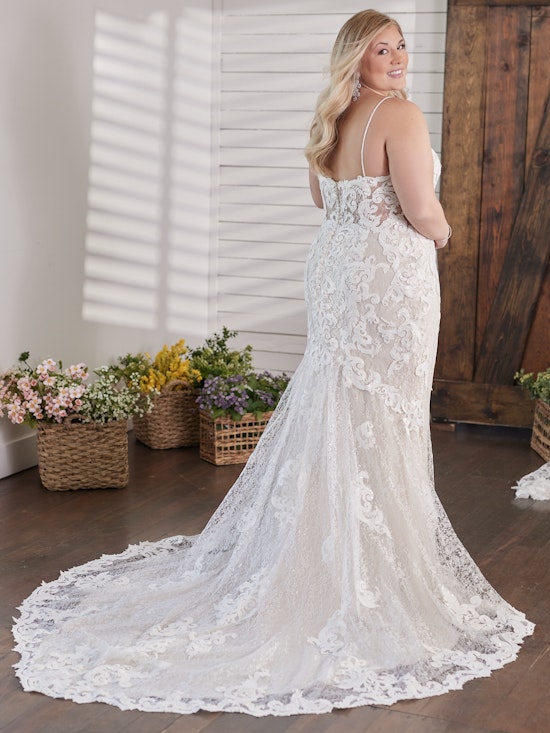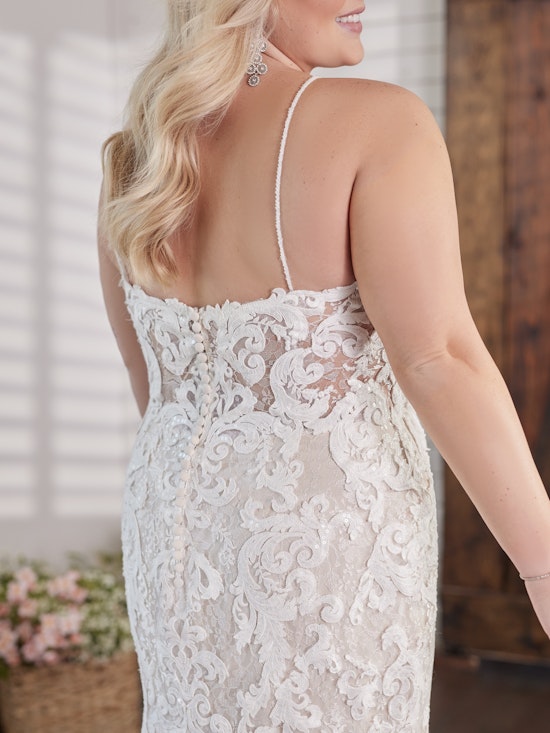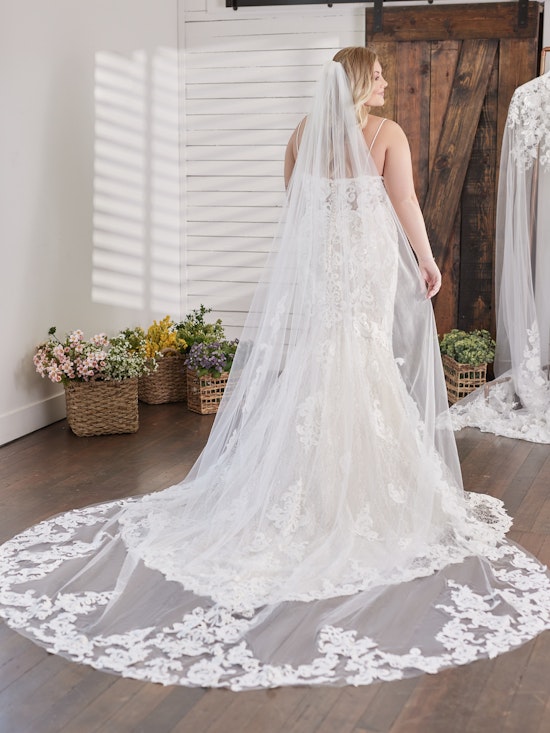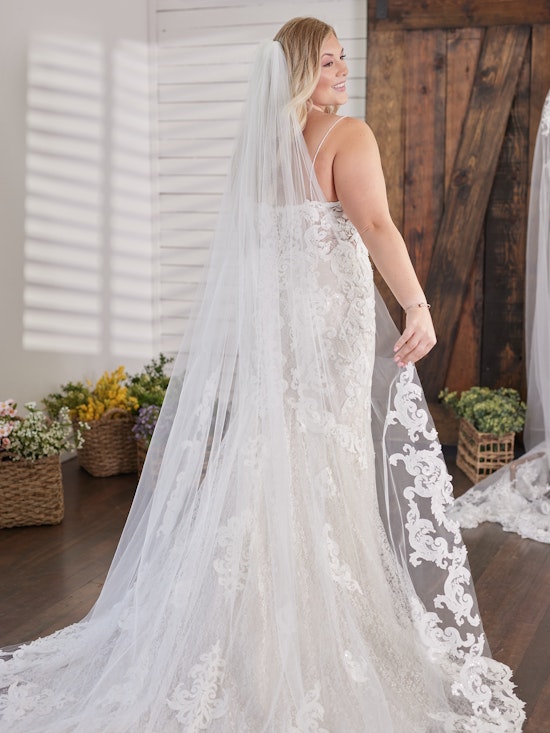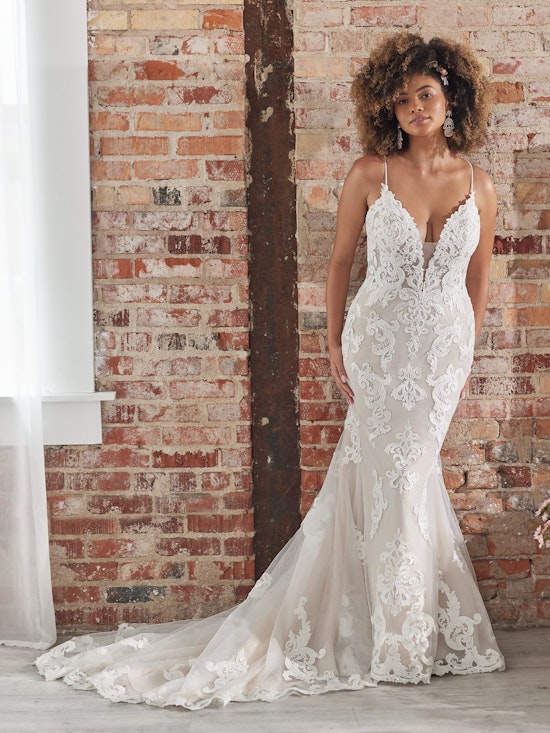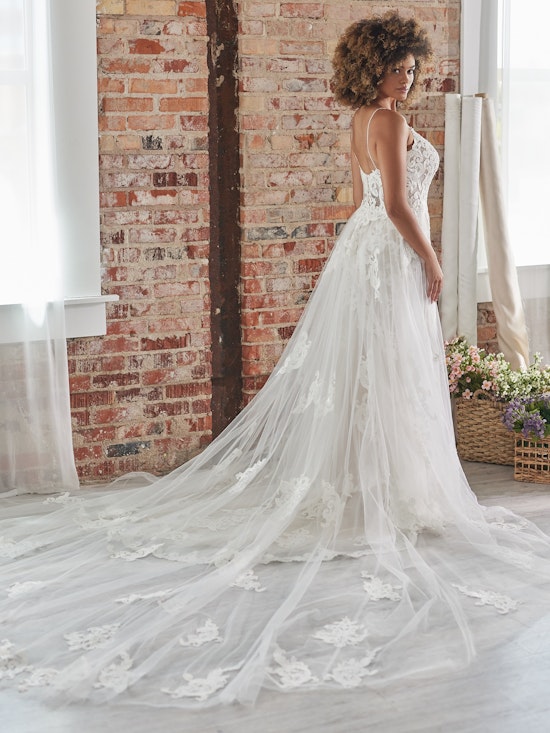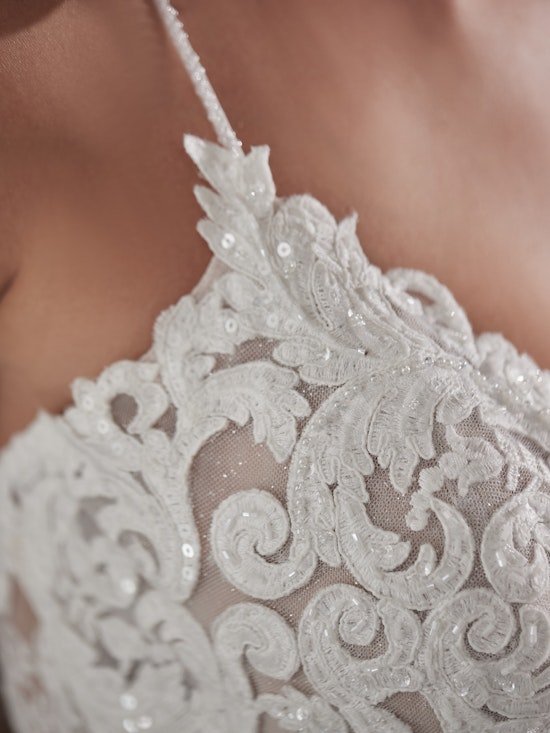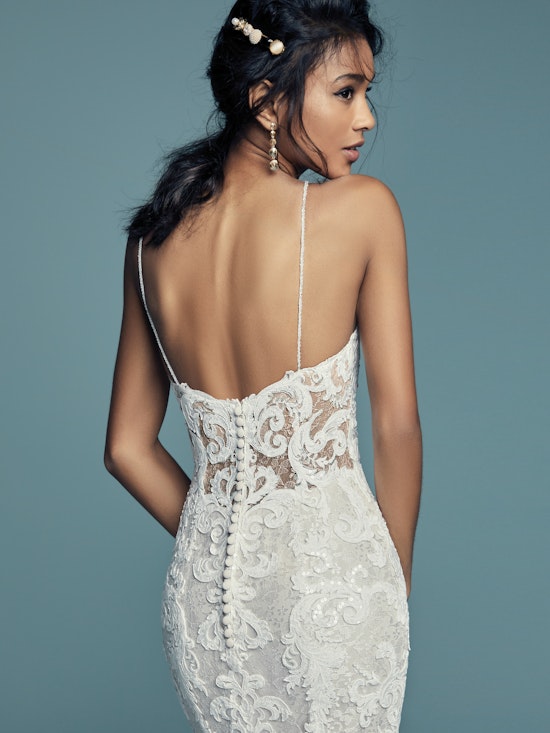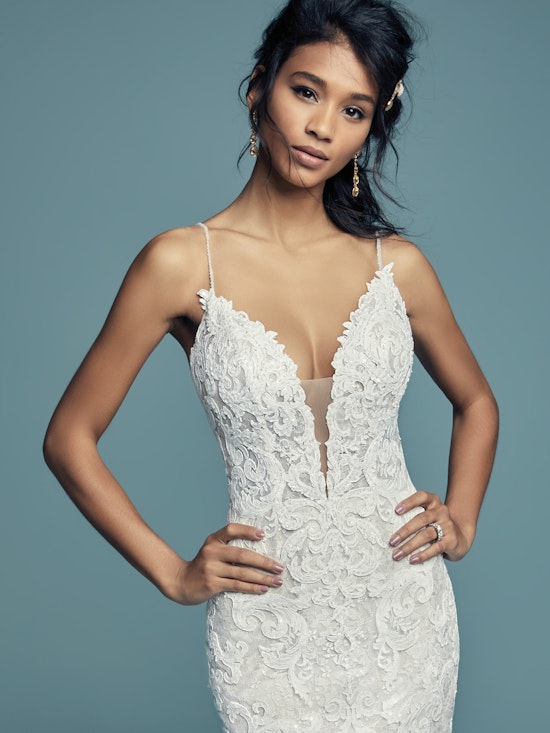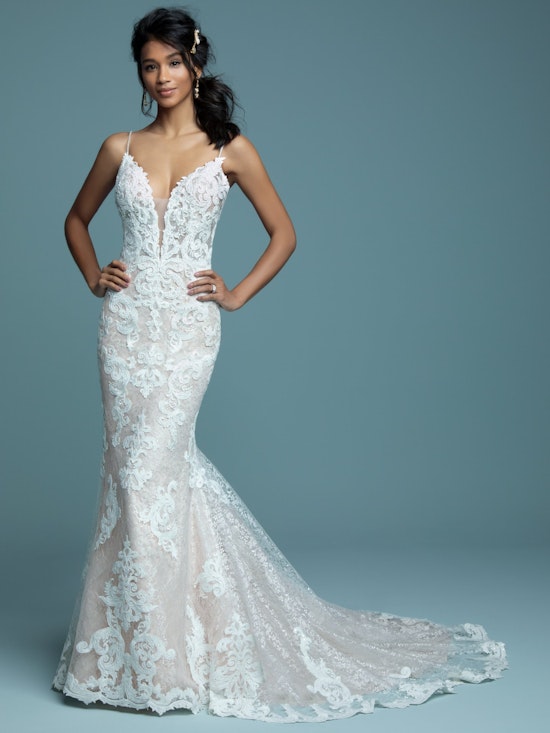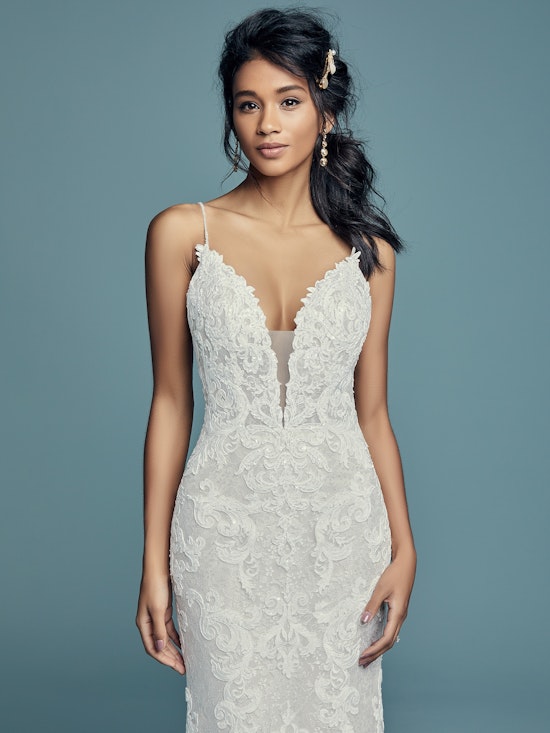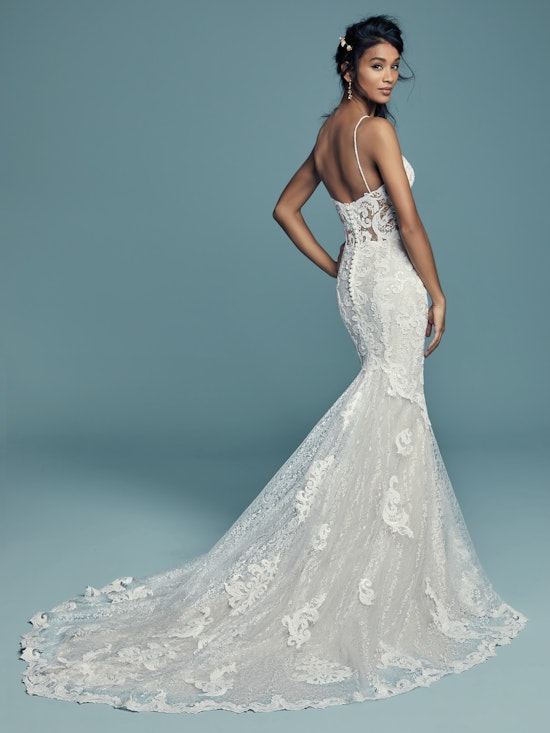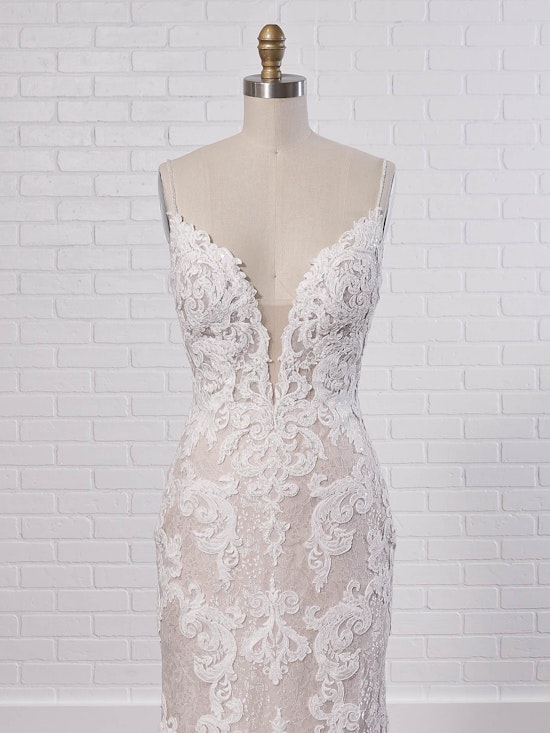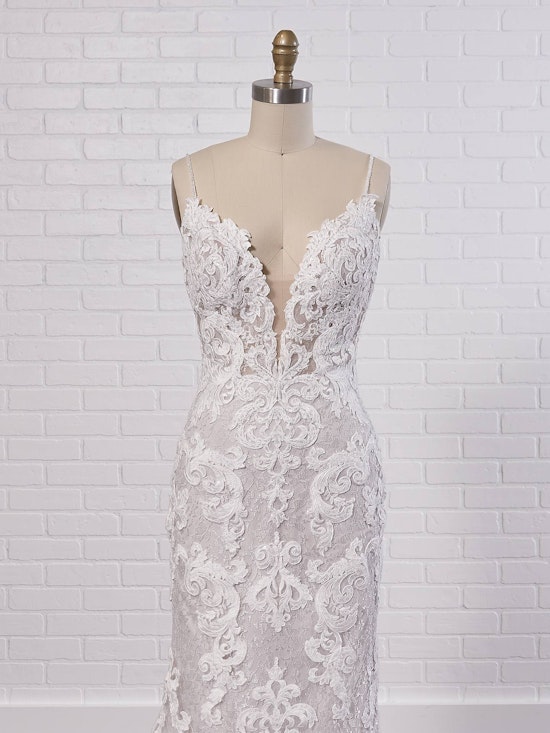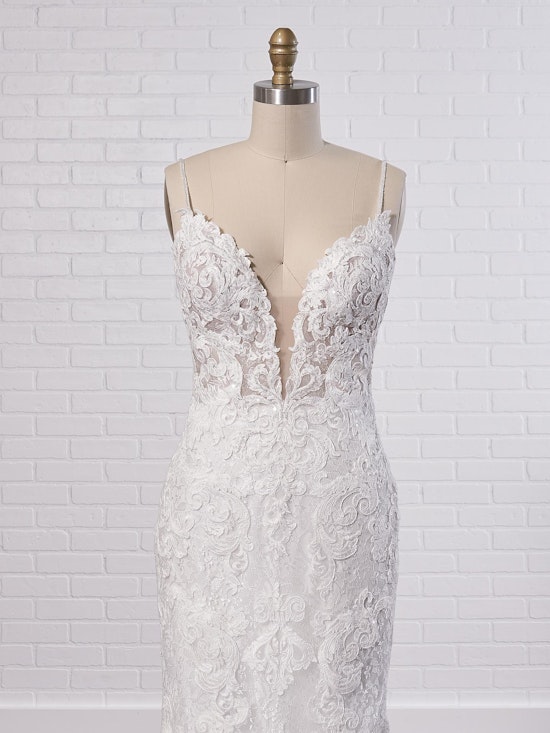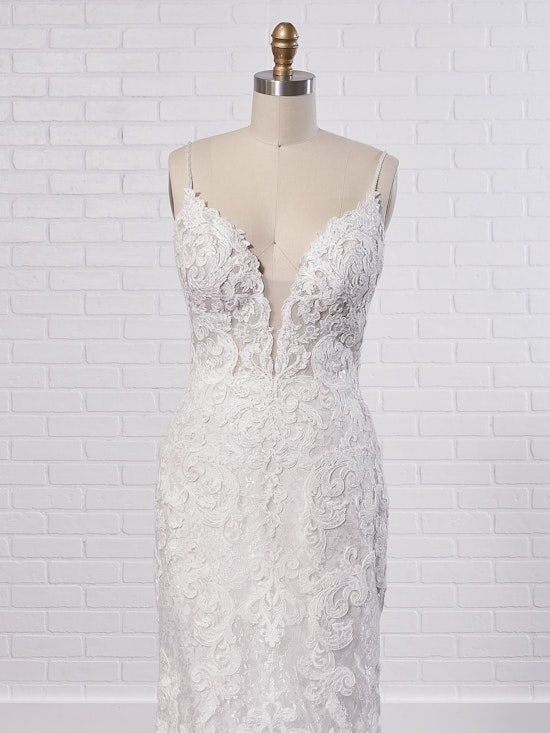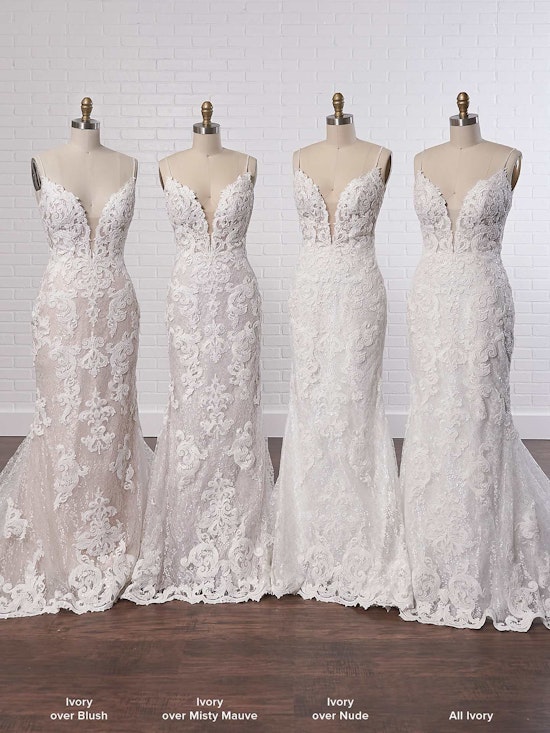 Tuscany Lynette
A romantic lace sheath wedding gown for an unforgettable "Yes!" moment.
By Maggie Sottero
"Effortless" and "glamorous" are contradictory? Not so. Those not convinced are invited to try on this lace sheath wedding gown featuring a sheer bodice and textured layers.
The Highlights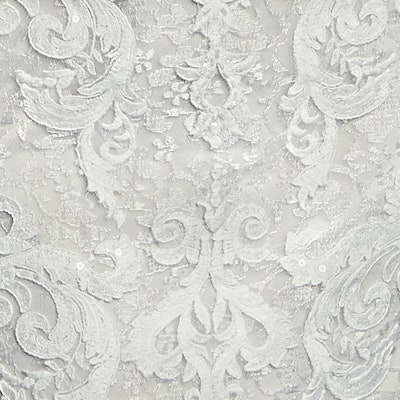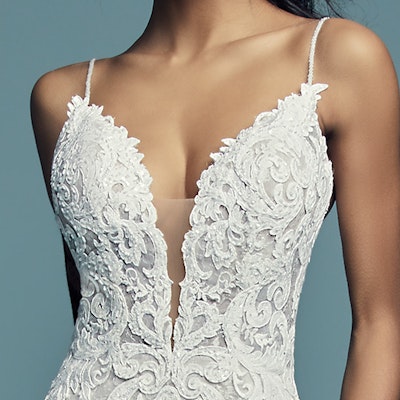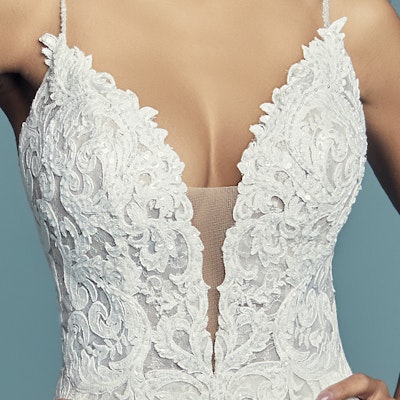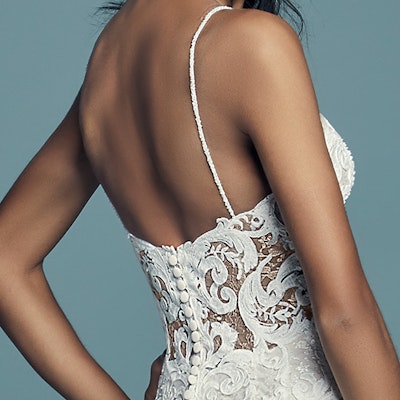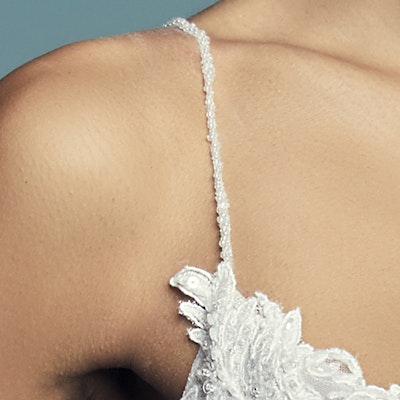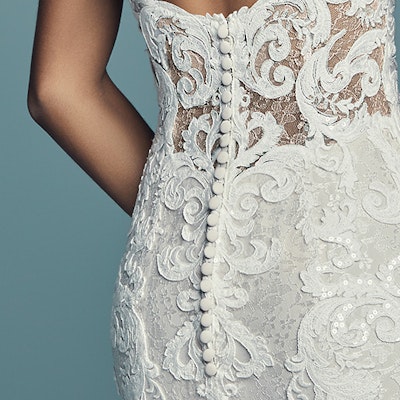 Reviews

5 stars
Erica Ellen
06/17/2021
Most Amazing Dress!









4.7 stars
Mikayla Frederick
05/07/2021
Perfect dress!
What was your favorite feature?
I loved how I was able to have lace and beading. I also loved the deep V neck line as well as having a 2 toned dress.
How did you feel in your wedding dress?
I felt absolutely beautiful in my dress & most importantly I felt like a BRIDE
Tell us a little about your wedding day.
Our wedding was held at a charming Christmas tree farm in California with lots of greenery and a beautiful secluded pond. Our day was spent with our closest friends and family and was a day full of love. We also got married on our 7 year anniversary and couldn't have had a more perfect day to celebrate our love and tie the knot!








Brides Also Love