Tips and Trends
|
October 4, 2016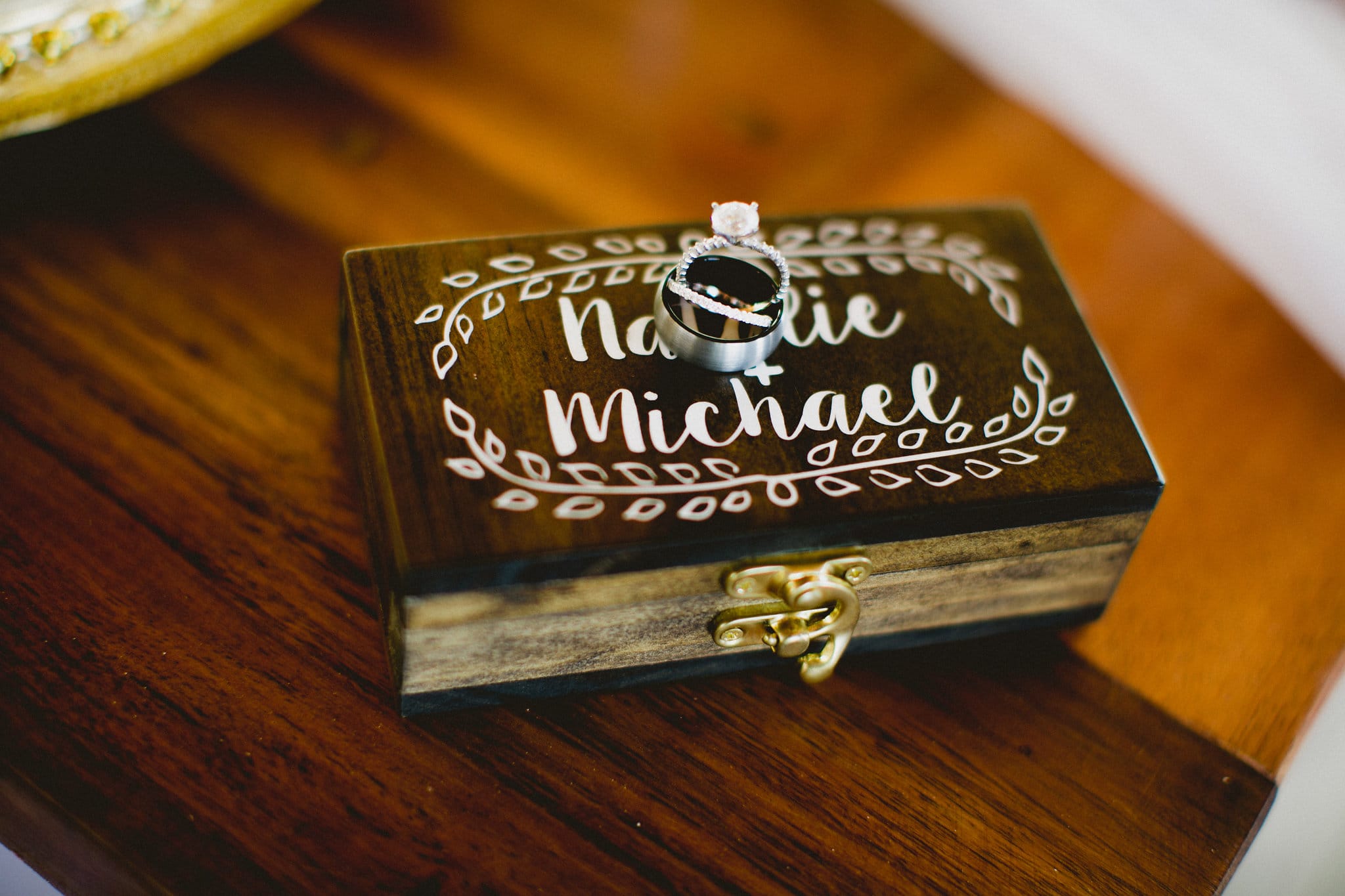 For some brides, half the fun of a wedding is the preparation! If your vision and budget call for a little DIY love, check out our top tips below.
Your Families Want to Help
📷: The Bird and The Bear Photography and Films
As our Maggie Bride Ashley puts it, "I'd been working on all these tiny DIY details… spray-painting everything I could get my hands on gold… last minute crafts, etc., but it was hard for me to envision how (or if!) everything would come together on the big day. When those giant wood doors opened to our reception hall, it honestly took my breath away. I couldn't believe how beautiful and romantic that space had become, through the love and hard work of all of our vendors, our moms, bridesmaids, and amazing wedding coordinator. I won't forget how magical that moment was – I couldn't wait to get in there and celebrate with Brian and all our friends!"
Honor Your Guests with DIY Guestbooks and Seating Charts
Forget the overpriced wedding favors; guests care more about the food anyway. A personalized guestbook or festive seating chart marks the occasion nicely—without the hassle of monogramming, giftwrapping, and dispensing a mountain of photo keychains.
Utilize What You've Already Collected
Take it from our Maggie Bride Christy—your hobbies are a goldmine when it comes to sourcing and personalizing your décor: "James and I both have chemistry backgrounds and have always had a thing about collecting miscellaneous vintage and antique science equipment and comparing it to what we use at our jobs today. Over time, we built up quite a collection of equipment, books, geodes, feathers, and thingamabobs; when we thought about a theme for our wedding it just seemed natural (pun intended!) to make it an extension of what we love and already had plenty of."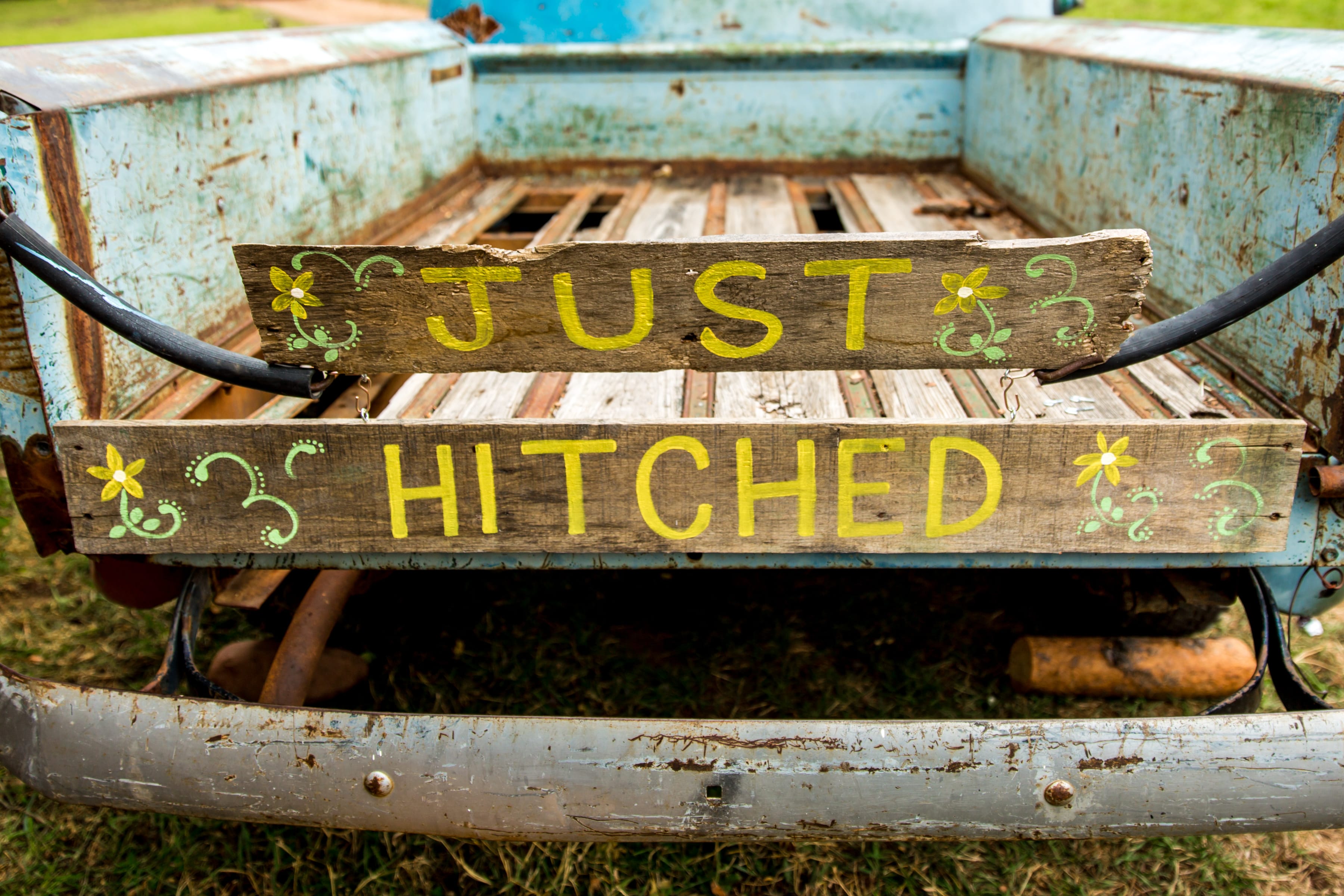 Take it from the entire bridalsphere: overwrought centerpieces are a budget sucker. While it's tempting to buy baubles and rhinestones especially for the occasion, it's cheaper (and more meaningful!) to assemble mismatched glassware, or heirloom photos and mementos in honor of your nearest and dearest. Want something more classic, less eclectic? A minimalist centerpiece with a candle and greenery sets an elegant tone, while submerged and floating florals evoke romance and enchantment.
Homemade Drinks and Desserts Are Better Anyway
Whip up classic cocktails (with or without alcohol) to nix the mixologist bill. Fill glass canisters with easy whiskey sour, cran-vodka, rosemary lemonade, or virgin mojito for an attractive bar that doesn't break the bank, then add a pop of color and whimsy to your banquet with our list of edible flowers. (Rose petals, marigolds, and lavender are especially easy to come by.)
As for dessert, go cute and appetizing without hiring a five-star pastry artist. Bite-sized lemon bars and sweet-and-savory pretzels are a big hit with the canape crowd, while layered pies and puddings are easily portioned and served up in mini mason jars or clear plastic tableware.
As for the cake, save big bucks by opting for something small or homemade. Guests aren't terribly hungry by the time the cutting ceremony rolls around, and you don't want to leave a war zone of pastry for friends and family to clean up at the end of the night.
The Dress, the Dress, the Dress
Searching for an affordable gown that doesn't compromise on style and quality? Browse the inaugural collection by Rebecca Ingram, our line of timeless gowns for the value-conscious bride! Some of our favorites include…