Tips and Trends
|
June 8, 2015
Choosing who will be in your wedding party, and even more daunting, your maid of honor, can be tricky. What if you were in a friend's wedding, but now you're closer to so-and-so? Do you have to choose family members? Can you have more than one maid of honor? While we can't offer a magical formula, here are some tips for choosing the lovely lady (or ladies!) who understands her maid-of-honor duties and will be with you through the ups and downs of wedding planning.
Dress: Blakely by Maggie Sottero
Kelsey Stewart of Ken Kienow Wedding Photography  via Green Wedding Shoes
LISTEN TO YOUR INSTINCTS
Power struggles and familial expectations aside, at the end of the day your maid of honor (and subsequently, your wedding party) should be the fearless sidekick who completes your wedding picture—someone you feel closest to and most supported by, and whom you would miss greatly if they weren't part of your big day. She could be a best friend or family member, or maybe both!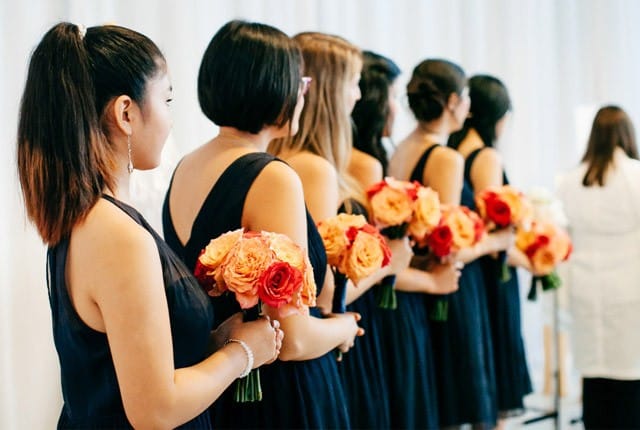 Brit and Blonde Photography via Style Me Pretty
FAMILY ISN'T ALWAYS FIRST, BUT BE WARNED
Your maid of honor should be someone who can communicate, encourage, and keep a good sense of humor. And while there's no written rule those duties have to go to a family member, many brides choose a sister over a friend to neutralize pushback from the rest of the clan (i.e., your parents). If you choose a BFF as your maid of honor, consider including family in another role of the bridal party. Chances are, blood ties will be around well past your 15-year anniversary and other big, family-oriented events; it's up to you to decide how long you want to owe them!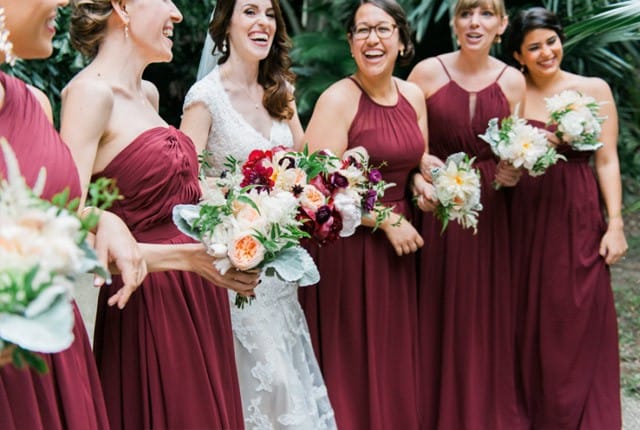 Dress: Bronwyn by Maggie Sottero
Shea Christina Photography via Style Me Pretty
MAID(S) OF HONOR
Can't decide between one, two, or three different maids of honor? Turn your soloist into a trio! Having more than one maid of honor disperses responsibilities, so one friend can host the bachelorette party, another can deliver the maid-of-honor speech, and another can direct guests and keep festivities running smoothly. You'll need all hands on deck for your perfect wedding; it's great you have more than one supportive lady in your life to help you say "I do!"
Ultimately, your wedding is about you. Choose a maid of honor who respects your decisions and rallies your team. There's no reason to compromise your bridal bliss because someone in your wedding party doesn't support you in the journey.