Wedding Inspo
|
February 24, 2020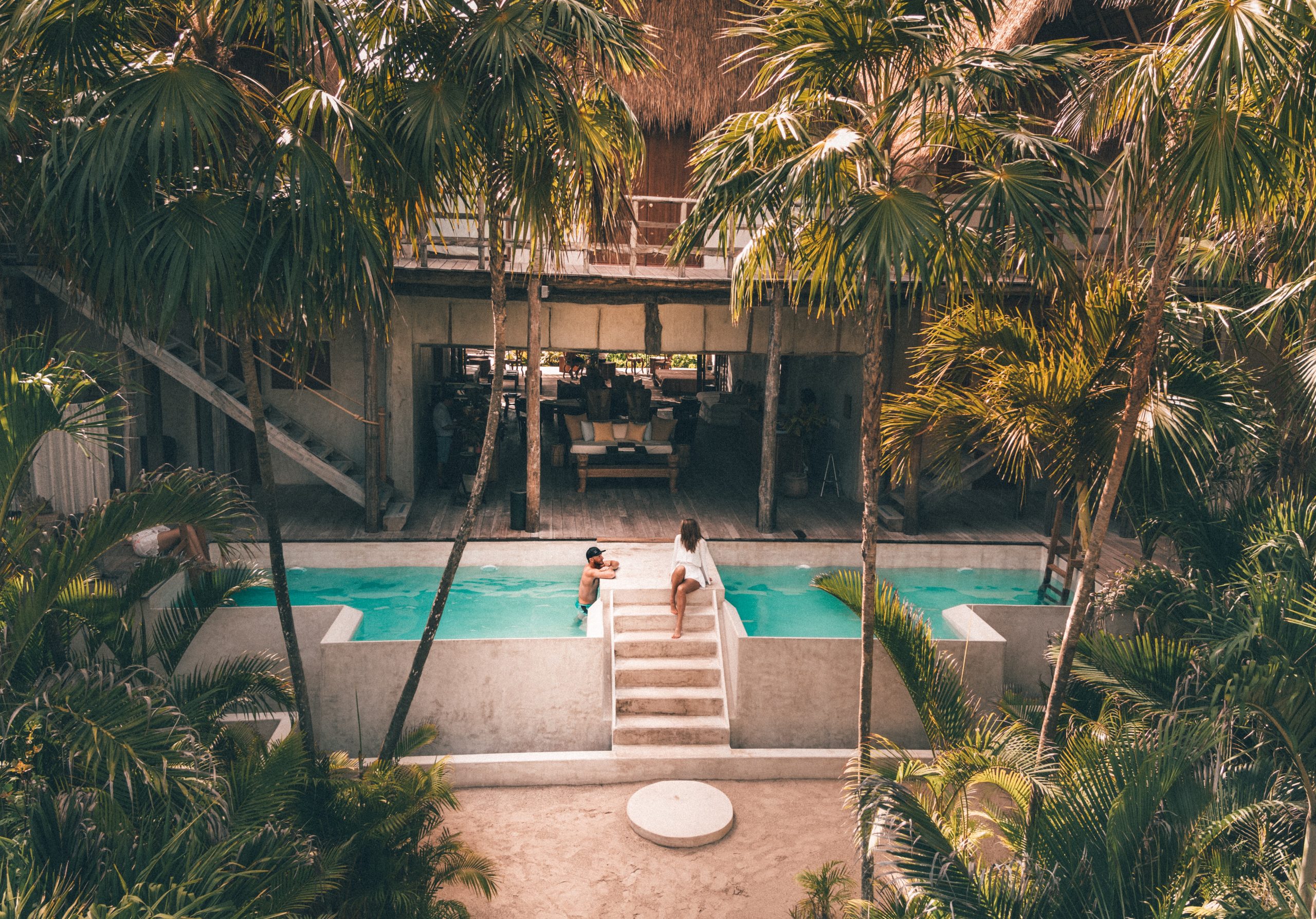 We get it. Weddings are expensive. But we totally understand that you still want to treat yourself and your sweetheart to an amazing honeymoon. After all, you deserve it after all that pre-wedding stress. That's why we've compiled our favorite affordable honeymoon destinations for 2020. So if you want to feel like royalty on your honeymoon, keep scrolling to see these Instagram-worthy destinations!
Mexico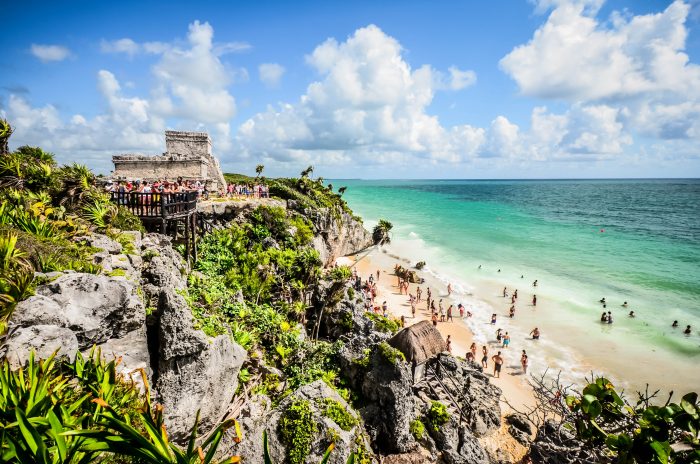 Mexico is perfect for budget-friendly vacations because it's not only affordable but also offers a wide array of things to see and do. For example, head to some well-known affordable beaches like Playa del Carmen, Tulum, Loreto, and Cancun to soak up the sun and relax. Or travel in-land to explore some charming, historic, (and yes, safe!) cities like San Miguel de Allende and Mexico City.
Thailand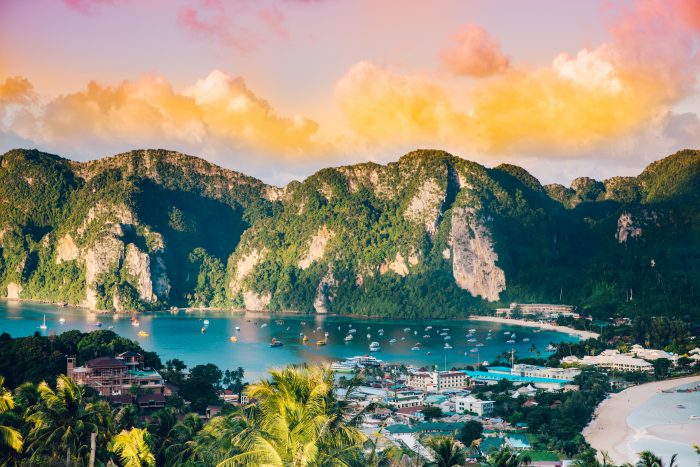 Your flight will be the most expensive thing you book to this exotic and adventurous honeymoon destination because Thailand itself is quite affordable. You can save some extra cash if you travel during low season (July to October), or stick to the north part of the country (where they have some insanely gorgeous temples). However, even if you travel in the southern part of the country, where prices double or triple for accommodations, rooms still range from $20-30 a night. Considering its beautiful beaches and delicious cuisine, Thailand is one of the best countries in the world to visit on a budget.
Indonesia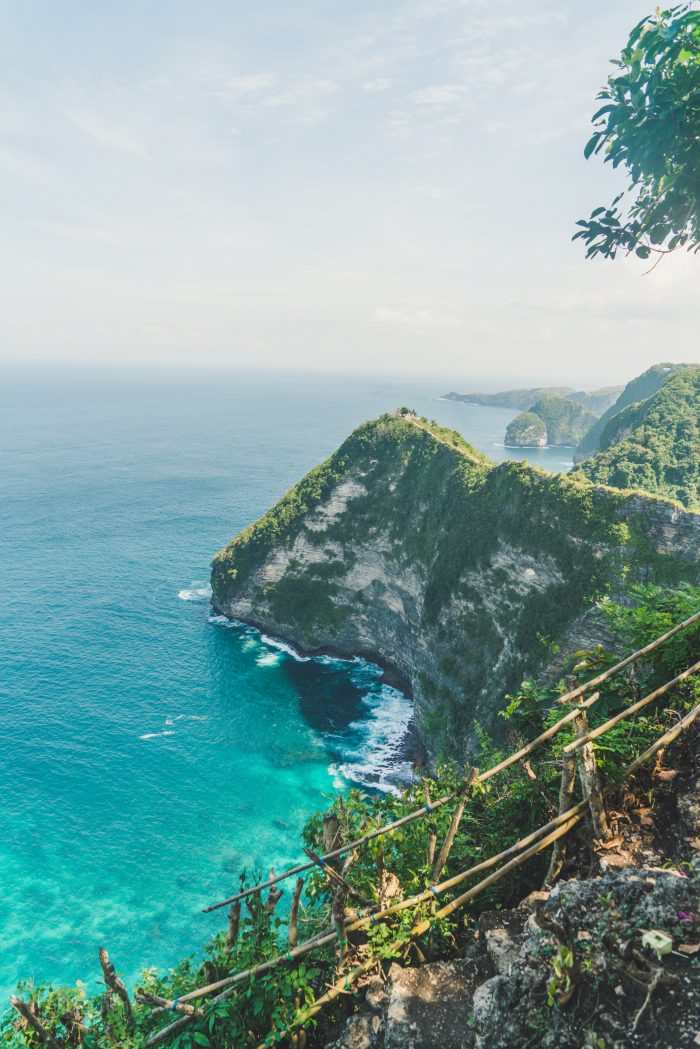 Like Thailand, flying to Indonesia can be a bit pricey from the Western Hemisphere, but the good news is that the island is diverse enough that you can tailor your visit to your budget. Wanting a relaxing, luxurious stay? If you search enough, you can find honeymoon packages that are less than $4,000 for a 10 day trip. If you want to DIY it, then you can save even more on your accommodations and food. From ancient temples to jungle zip-lines to all-inclusive resorts, it really just depends on what type of honeymoon you and your S.O. are looking for.
Belize
This country is slightly pricier than its Central American neighbors, but it's still inexpensive compared to the U.S. and Europe. Famous for its wildlife, zip lines, and scuba diving, it is the ideal honeymoon destination for adventurous couples wanting an adrenaline boost. Some of its gorgeous and insane scuba diving sites include clear and pristine Half Moon Caye Wall, colorful Long Caye Aquarium, and for the ultimate diving experience, the Great Blue Hole. So if you're into trying new things and feel up to the challenge, book a flight to this beautiful yet underrated piece of heaven.
Portugal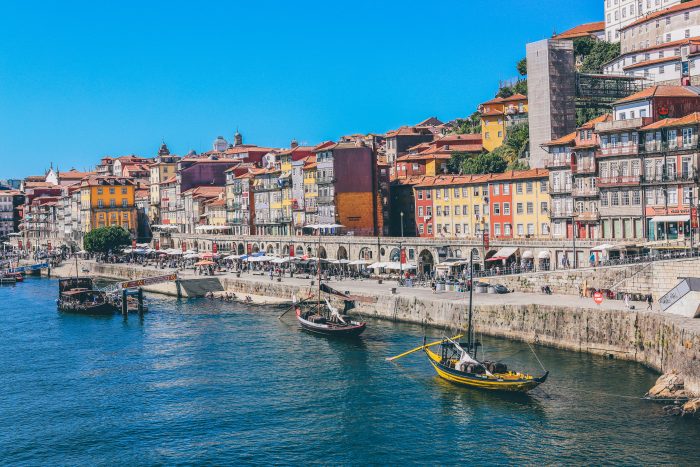 Wanting a European vacation but not wanting to splurge on expensive European accommodations? Portugal is the place to go. As one of the cheapest countries to visit in Europe, this gorgeous coastal country has become increasingly popular in recent years. And it is definitely on our top list of affordable honeymoon destinations due to its beautiful beaches, cobblestone streets, and luxurious hotels. And the best part? Portugal's position on the Atlantic makes it a year-round travel destination for honeymooners.
Peru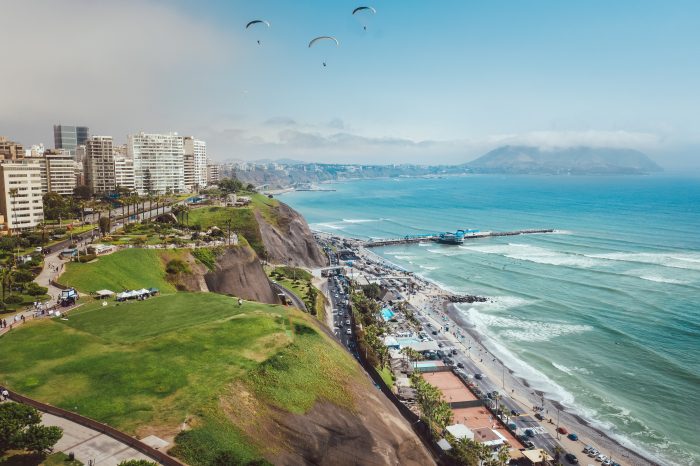 If you and your sweetheart are the adventurous type, Peru is definitely worth the visit. Try staying in a hostel for $5 a night, surfing the longest wave in the world, or braving the Amazon jungle. And of course you can't forget to visit one of the 7 wonders of the world, the ancient Incan city of Machu Picchu! In comparison to the U.S. and Europe, South America is quite affordable, with Peru being one of the cheapest countries for travel and accommodations. And if you are feeling especially daring, try traditional fried "cuy," AKA guinea pig (a Peruvian delicacy) at one of the local restaurants!
Colorado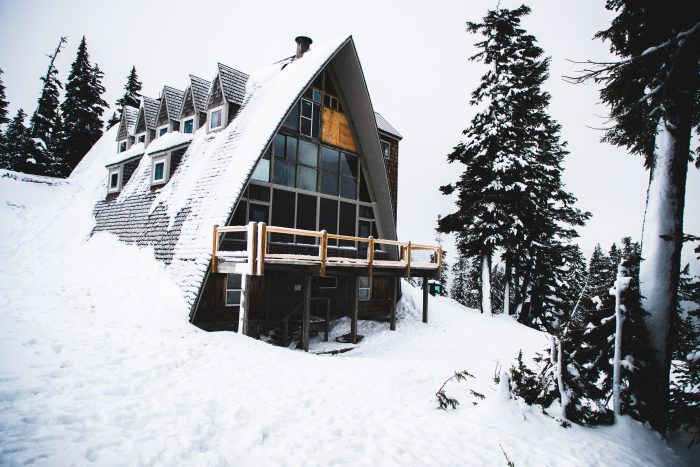 Home to the Rocky Mountains and a lot of other beautiful scenery, Colorado is the perfect honeymoon destination if you're on a budget and/or time crunch. Want a summer vacay with some insane views? Take a backpacking trip through the Rockies. Or if you simply want to get away after the big day, rent a cozy winter cabin for the weekend. Not only will it be super private and incredibly romantic, but it'll give you some much-needed R&R after all that stressful wedding planning.
Jamaica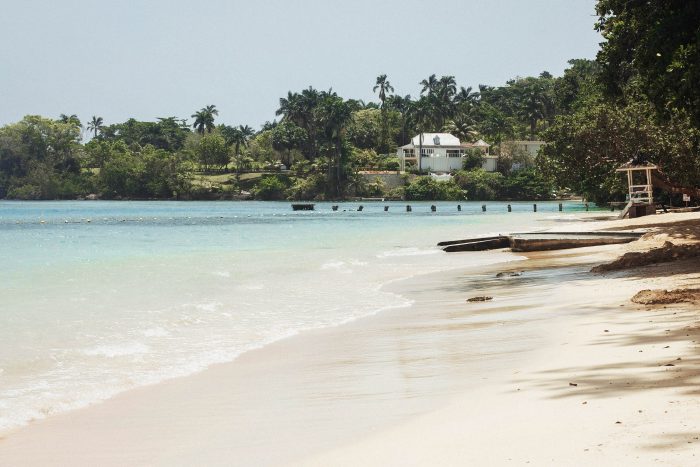 If you truly want to be treated like royalty on your honeymoon, you can book an all-inclusive resort on one of the impressive beaches of Jamaica. Or you can DIY your trip to make it perfectly-tailored to you and your sweetheart. However, if you go the all-inclusive route, you'll be able to save money and energy for other activities, like waterfall climbing and horseback rides in the ocean. No wonder it's one of our favorite affordable honeymoon destinations!
Puerto Rico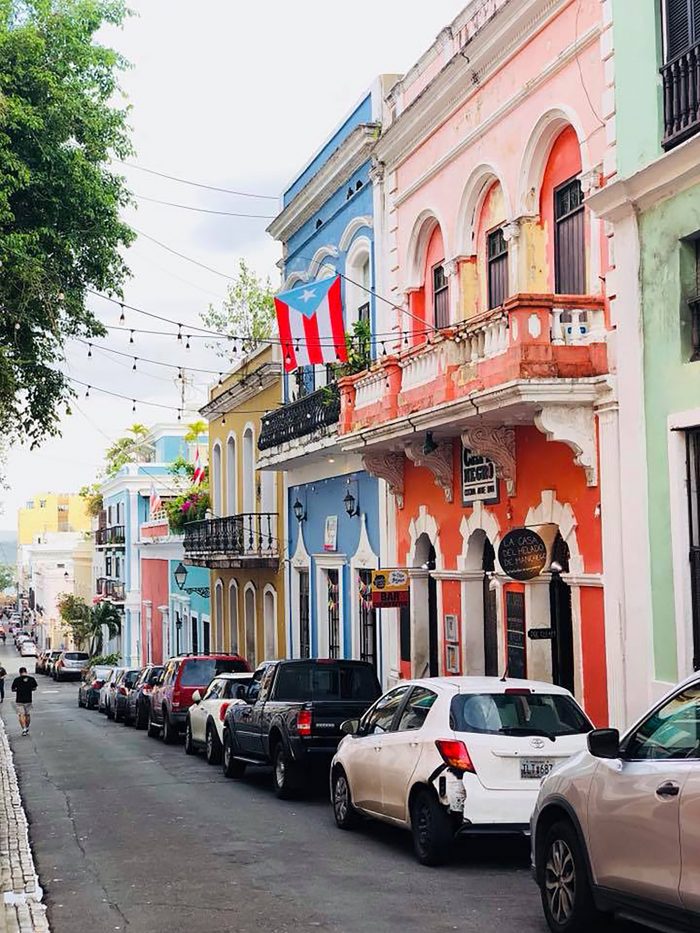 The vibrant colors, warm climate, and dramatic coastline make this entire country a honeymoon paradise. We promise you'll feel like royalty—even on a budget! Simply relax on the beach, or do some of the many other activities Puerto Rico offers, such as snorkeling, waterfall jumping, boat tours, and walking tours through historic San Juan. The choices are truly endless!
Croatia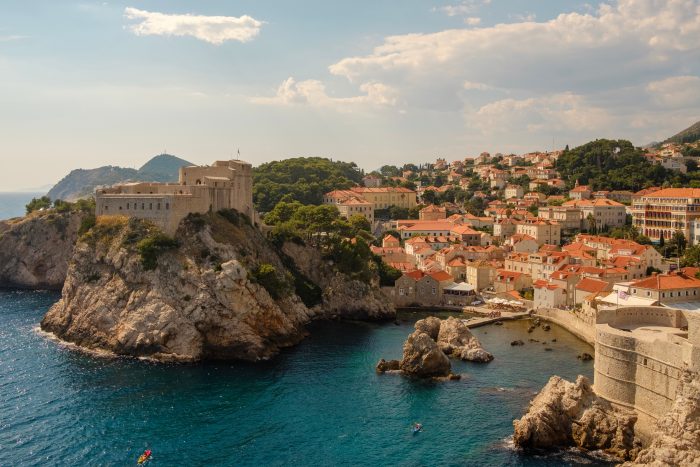 This incredible coastal country is another European gem that won't break your wedding budget. Situated on the Adriatic Sea, Croatia oozes romance through its picturesque countryside, medieval architecture, and crystal clear coastline. No wonder it has moved high on everyone's honeymoon radar! To make your budget stretch, shop at the local markets instead of dining out, and use buses instead of trains and taxis. Also consider renting an Airbnb or vacation rental instead of staying in a resort, as many can be quite expensive.
There you have it! Our top 10 affordable honeymoon destinations for 2020. One last tip for achieving that affordable yet luxurious honeymoon getaway: use a free and customizable online wedding registry. This way you can skip out on that extra coffee maker and get the dream vacation you really want. And for more honeymoon inspo, visit brides.com!
Wondering how to afford your dream wedding AND dream honeymoon? Check out this blog post! Or, thinking of planning a destination wedding? Check out our 8 Ultra-Romantic Wedding Destinations for 2021 here. Cheers!