Real Weddings
|
June 4, 2014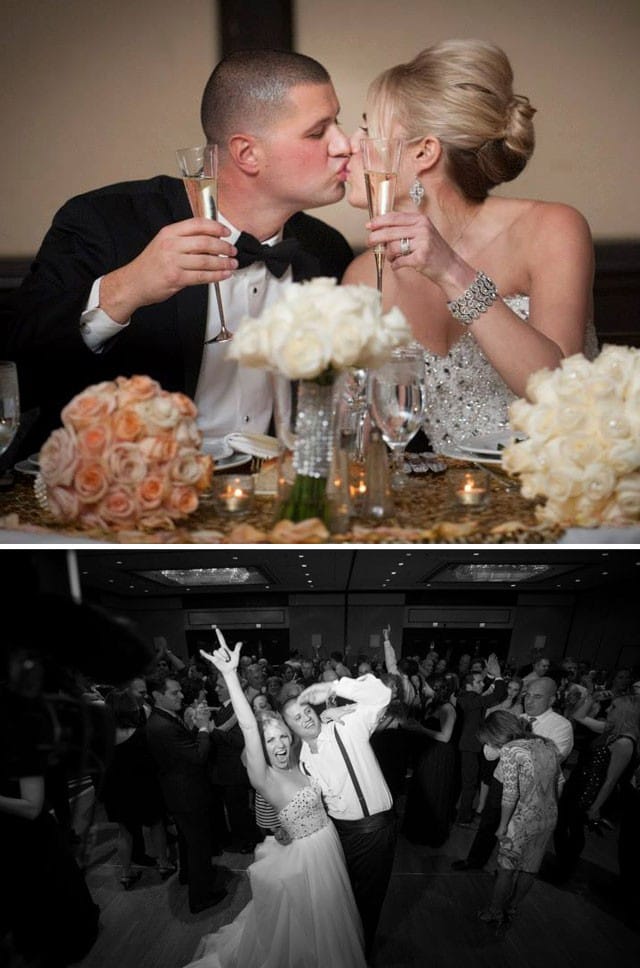 Few things make us swoon more than the romantic weddings of our Maggie Brides, especially when paired with a sparkly ballgown! Today, we're featuring the gorgeous wedding of our Maggie Bride Kellie, who wore Esme on her winter-wonderland wedding day. "The moment I stepped into the dress for the first time, the tears of joy on my mom and sisters' faces said it all. I felt like a true winter wonderland or fairytale princess," Kellie said. Her favorite part of her wedding dress? "Without a doubt the top because it was covered in Swarovski crystals, and looked absolutely stunning from every angle," she said. "It gave the dress that 'Wow!' factor that I was looking for and the sweetheart neckline accentuated my shoulders." The sparkling Swarovski crystals on the bodice accented Kellie's other glittering rhinestone accessories, her bouquet and those amazing shoes! See more below.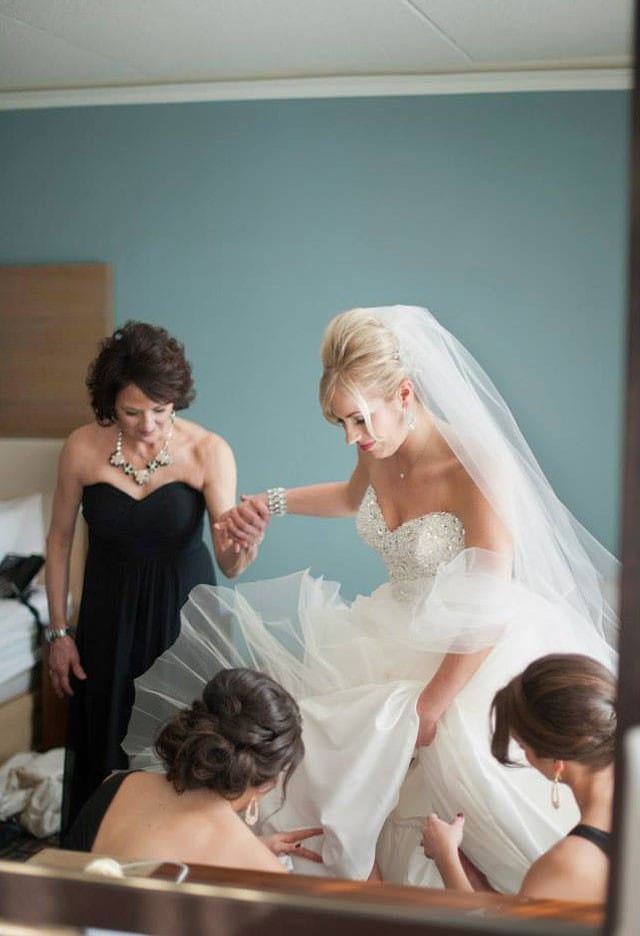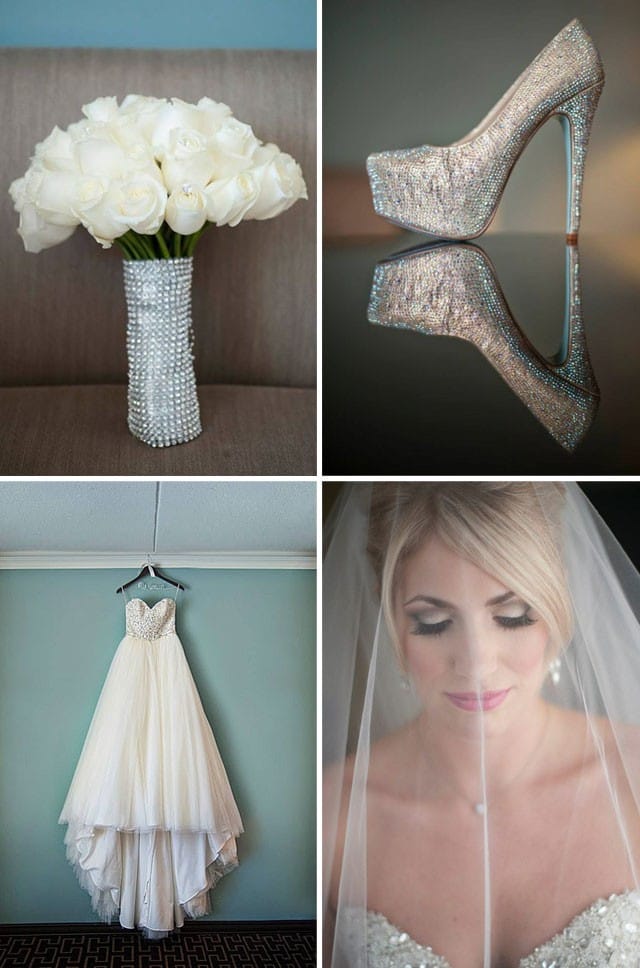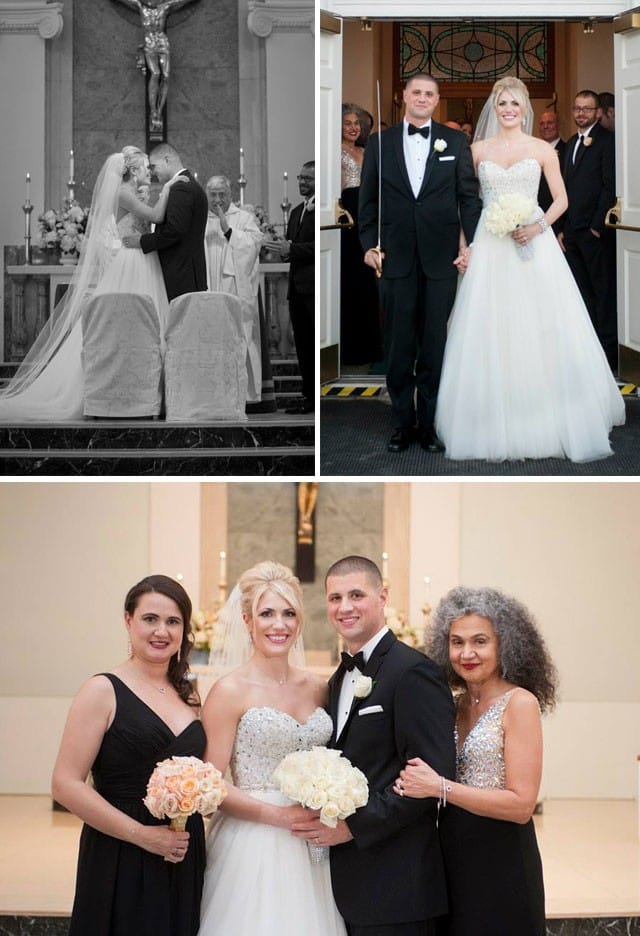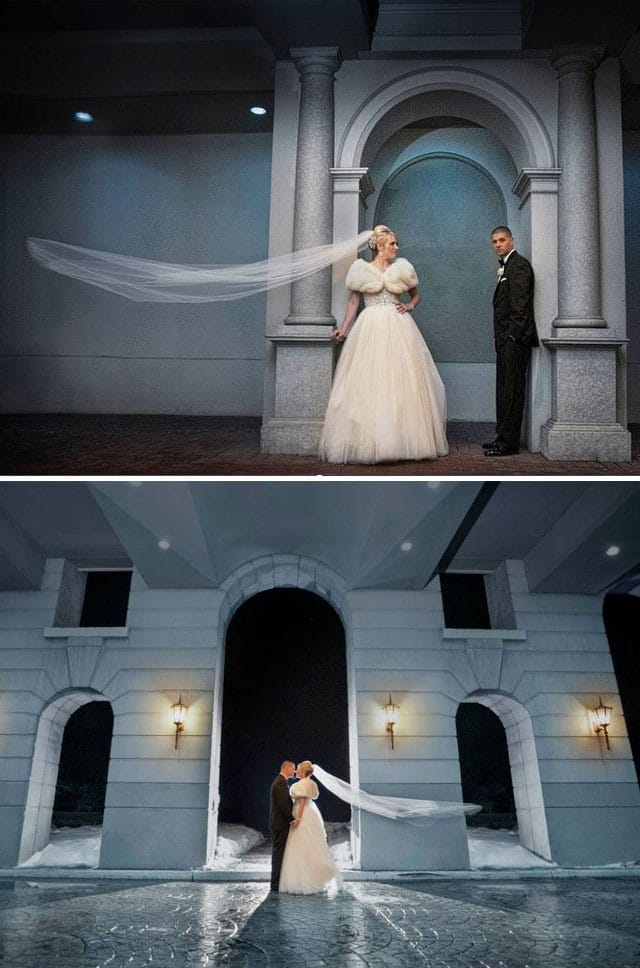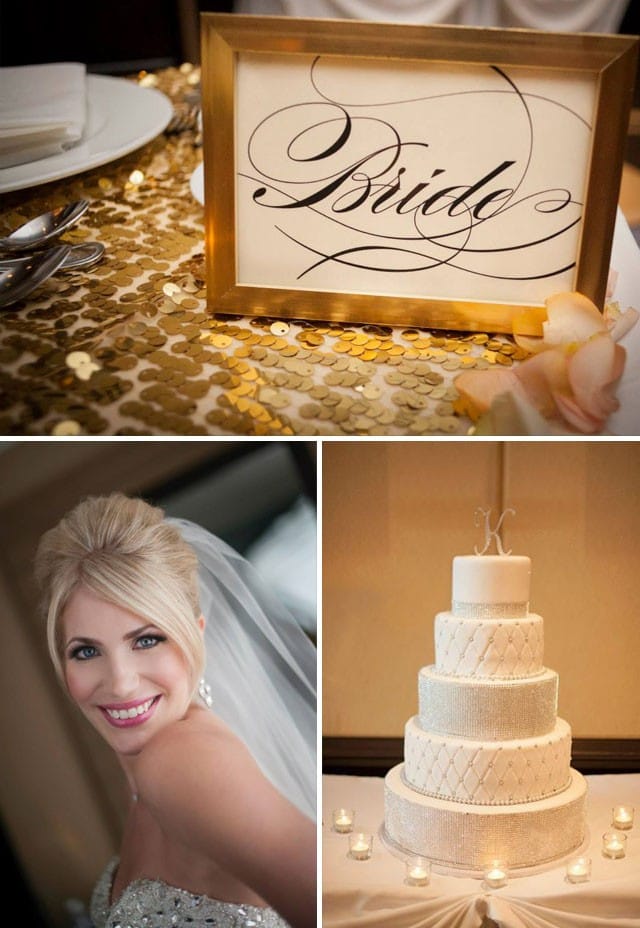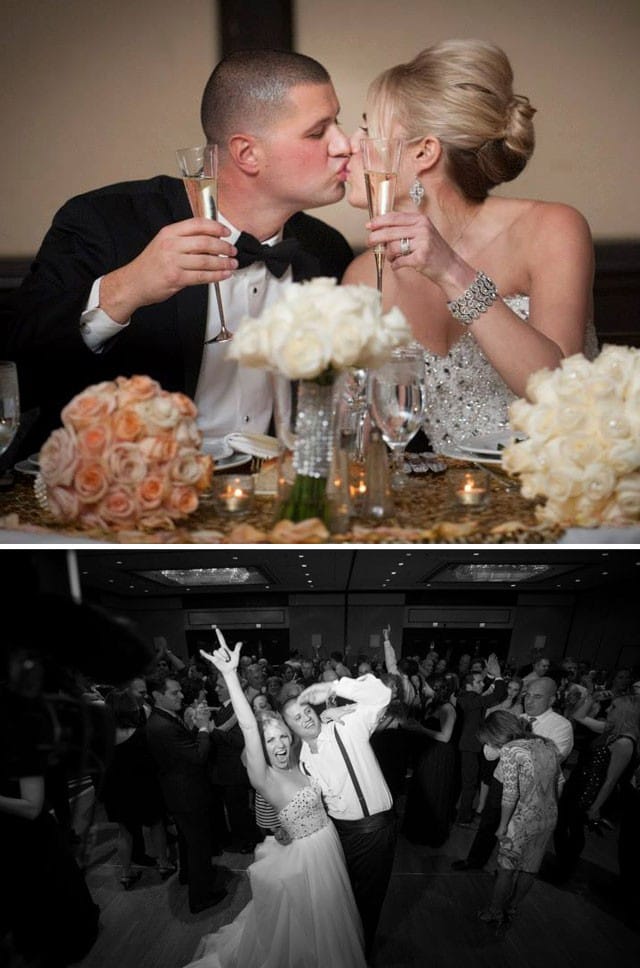 Photos courtesy of Studio1923 Photography
Dress: Esme
Favorite wedding day moment: "The entire day felt magical, but one of my favorite parts was when my husband serenaded me in front of our 200 guests to the tune of, "The Way You Look Tonight" by Frank Sinatra. He has absolutely no vocal training and isn't the best singer, but the fact that he had the courage to sing by himself with only the accompaniment of our band, completely melted my hear. He even incorporated a few great dance moves too!"
Advice for future brides: "Sit back, relax, and enjoy the ride. Don't stress over little details that you can't control, stay positive, smile, accept help when it's offered, allow your fiance to be involved and make decisions – it's his day too – and start packing for the honeymoon a few days in advance! Leaving it to the last minute was one of the worst things we did, especially with a 5 AM pickup to the airport!"
How did you and your now husband meet? "We were set up on a blind date by his sister and a friend of his mother who both separately took my Zumba class. They each kept telling Ryan that they had the perfect girl for him to meet, and one day realized they were both talking about me! We went on two dates and the timing wasn't right, but four months later we reconnected and have been inseparable ever since."
Describe your wedding in one word: "Romantic."
Did anything unexpected happen on your big day? "Yes! I was diagnosed with the flu and a huge Nor'easter hit Connecticut the day before our wedding. Winter storm Pax caused us to lose a groomsmen flying in from California and a few other out of town guests weren't able to come. Thankfully, the rehearsal dinner went off without a hitch, and the day of our actual wedding was sunny and beautiful. And the snowy ground actually made for some gorgeous photos!"
Love this Esme gown? Check out Maggie Bride Ashley's dazzling Florida estate wedding!