Real Weddings
|
March 10, 2016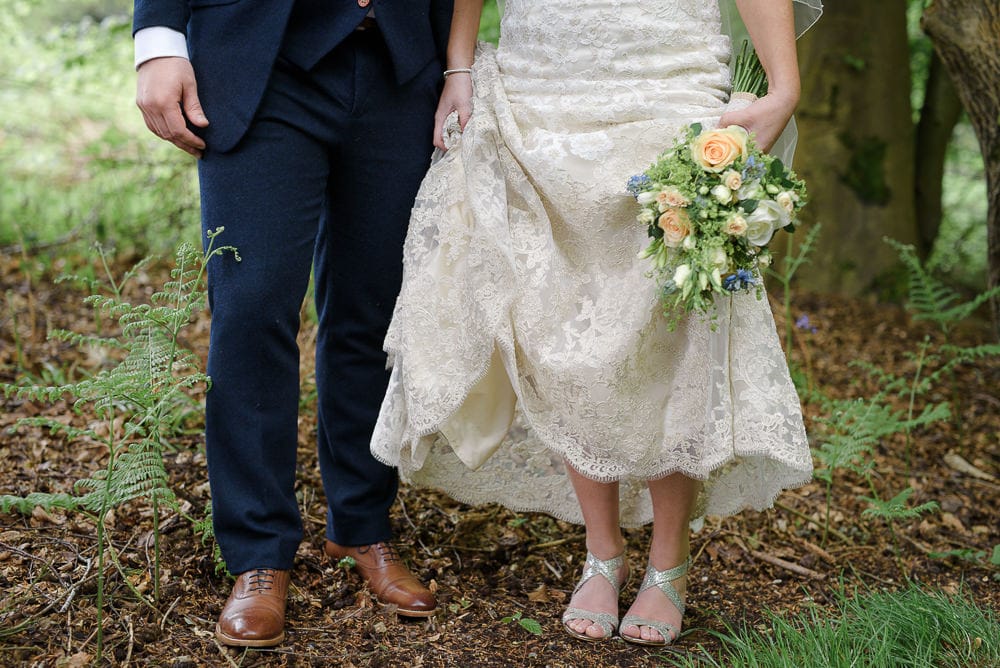 Maggie Bride Helen's natural woodland wedding took place at the Cain Manor on the Hampshire-Surrey border. The couple fell in love with the venue for its gorgeous oak beams, charming wooden floors and its sentimental value. Russ surprised Helen with a romantic proposal in the New Forest by laying out stones to spell, "Will you marry me?".
While planning the wedding, Helen tried to incorporate this special moment in as many decorative details as possible.
Helen looked gorgeous in Britannia by Maggie Sottero. After a day of dress shopping with her mom, trying on a lot of styles, Helen found "the dress" at the final shop of the day. "As soon as I put it on I knew it was the one," says Helen. She loved the sweetheart neckline, low back, and unique coloring of the ivory to pale gold ombré.
Browse through some of Helen's beautiful woodland wedding and read Helen's answers to her wedding planning and favorite wedding-day moments below!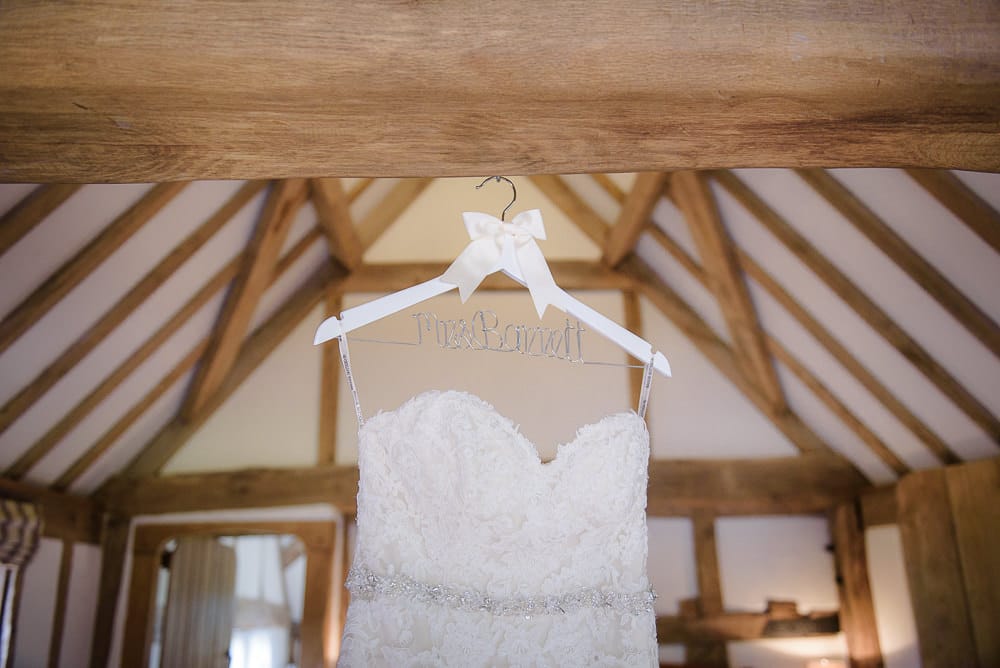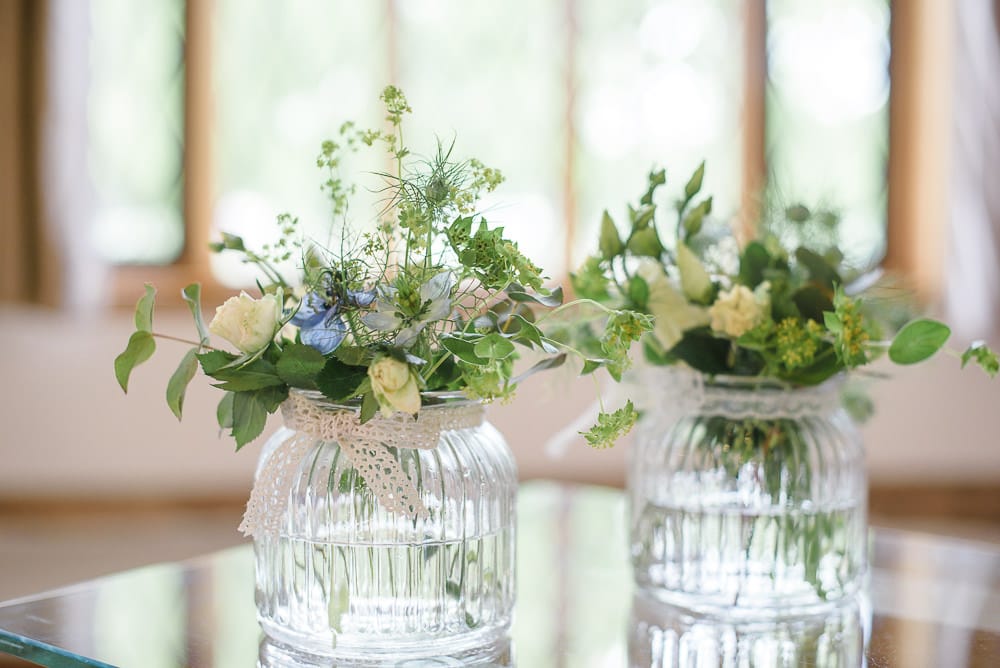 How did you decide what you wanted your wedding to look like? We wanted to reflect as many elements of Russ' woodland proposal as possible into our day. We had the actual proposal stones on display in a large vintage pickling jar surrounded by pictures of the proposal. We used pebbles as name cards and used pebbles and wildflowers around bay trees to mark the aisle in the ceremony room. The rest of the venue was decorated with glass jars that we tied with lace, burlap, jute-string and ribbon filled with candles and wild flowers. Hessian bunting, table runners and vintage wooden signs were placed around the venue with lanterns and bark tee-light holders placed on the outdoor tables.Pinterest was a HUGE help in getting ideas. I did lots of searches for 'woodland wedding' and 'rustic themed weddings' – it really helping in bringing everything together.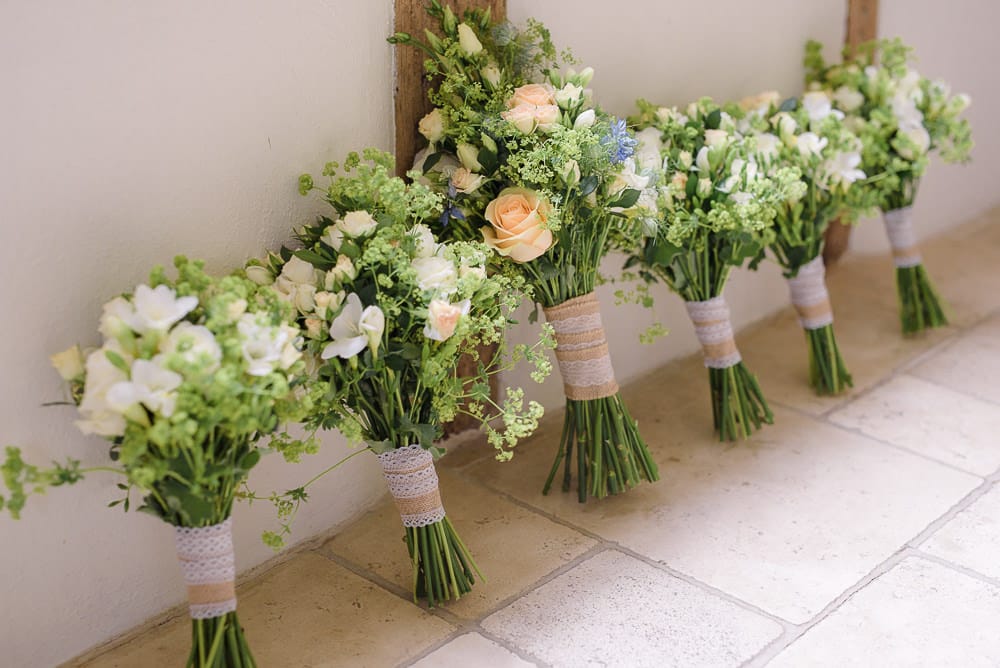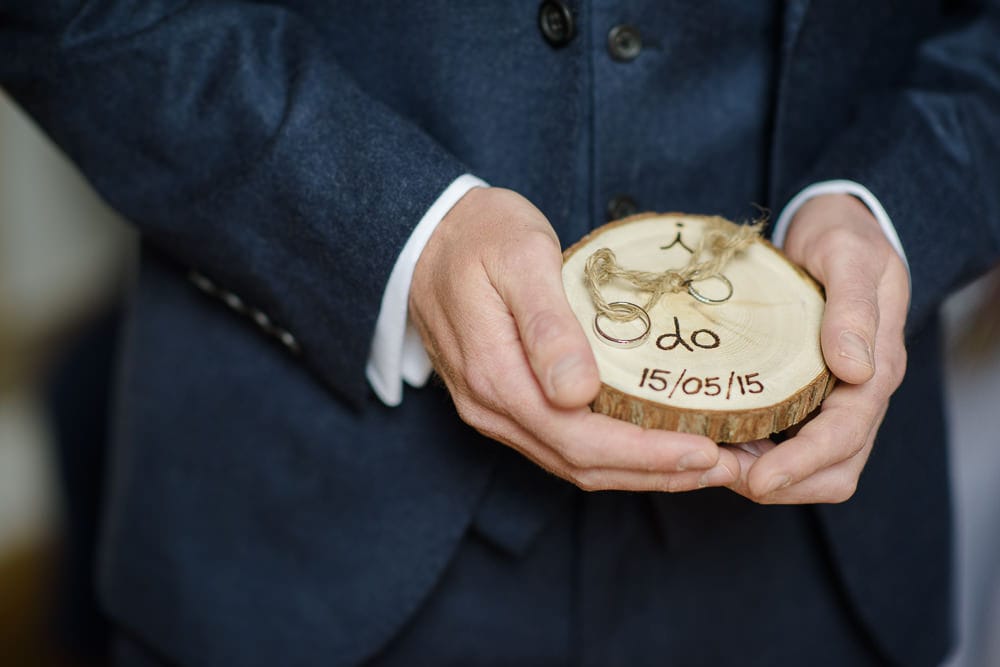 What was your favorite wedding day moment? One very unexpected moment from the morning was when I saw my Dad throw a coin into the wishing well at the venue and make a wish. He was on his own and I just caught a glimpse of him from the window of the bridal suite.Another moment was with my Mum, we were able to grab 5 minutes during the morning together when she gave me a beautiful pearl horseshoe with something old, new, borrowed and blue attached to it. There was even a silver sixpence that we fixed to my shoe. The day was so hectic and I'm so pleased that I had that time with her.Seeing Russ when I walked down the aisle was also amazing. It had been so hard not being able to see or speak to him during the morning especially when I knew he would be as nervous as me. When I saw him looking so handsome in his suit I got really emotional but was so excited at the same time. I couldn't stop smiling throughout the ceremony. I will never forget that feeling.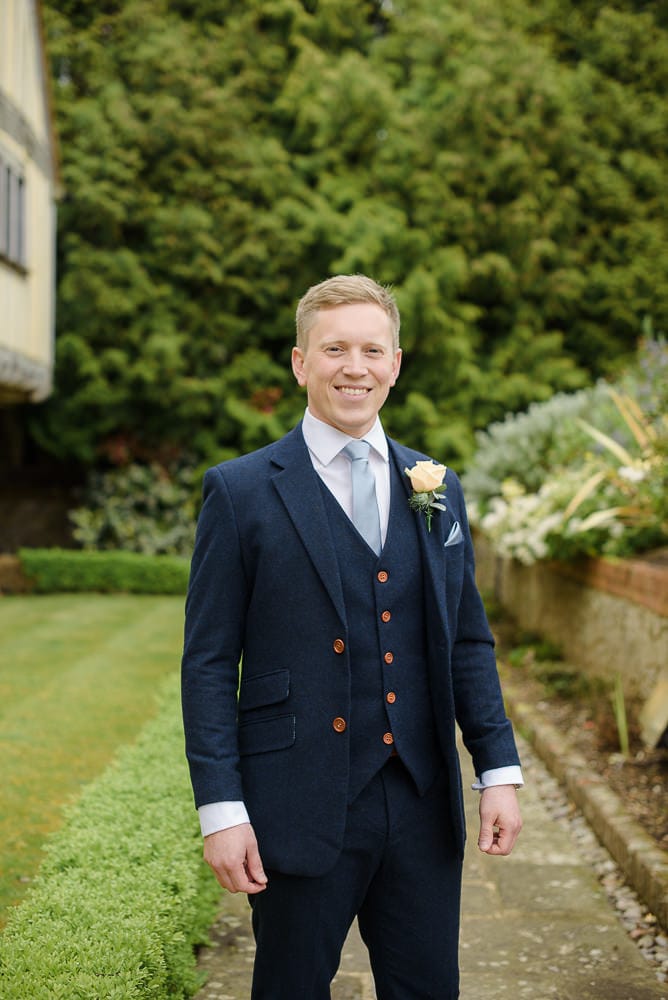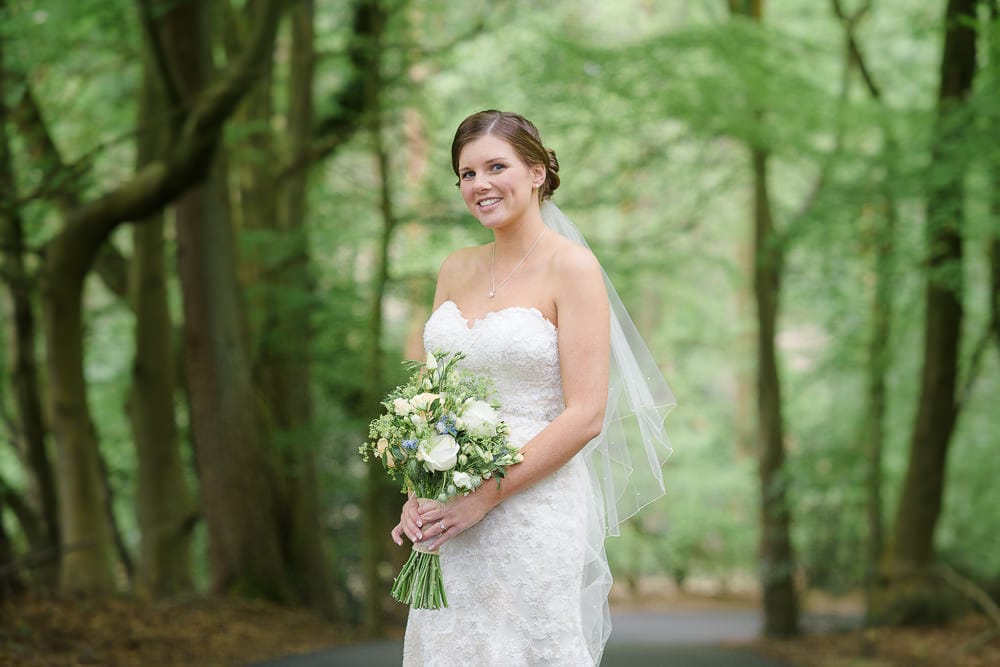 Which Maggie Sottero gown did you wear? Britannia in Ivory/Light Gold Ombré over Light Gold.
How did you know when you found "the dress"? I went shopping with my Mum to look at dresses initially. I wanted to have this time with just her before inviting bridesmaids and other close family. We had a great time trying lots of different styles on but it wasn't until our final shop visit for the day that we found 'the' dress. As soon as I put it on I knew it was the one. I loved its unique colouring and fell in love with the two tone lace that changed from ivory at the top to pale gold at the bottom. The sweetheart neckline and  low back were just what I wanted. It was my perfect dress and as soon as I tried it on I knew that I couldn't get married in anything else.  I didn't want to take the dress off and that's when I knew it was 'the dress'.
How did you decide what you wanted your wedding to look like?Describe your wedding in one word. Unforgettable.
How did you and your now husband meet? Russ and I met in the local Vodka Revolution Bar (very classy) when I was at University. We were both out with friends and just happened to start talking at the bar. We chatted for most of the night and went on our first date the following week.
How did he propose? Russ proposed in the New Forest on the 23rd March 2014. He had sneakily visited one of our favourite places in the Forest the day before the proposal and laid out stones spelling 'Marry me' on the ground on the other side of a stream. We went for a walk there the following morning and Russ led me through the Forest to the stones and got down on one knee. I have never be more surprised or excited!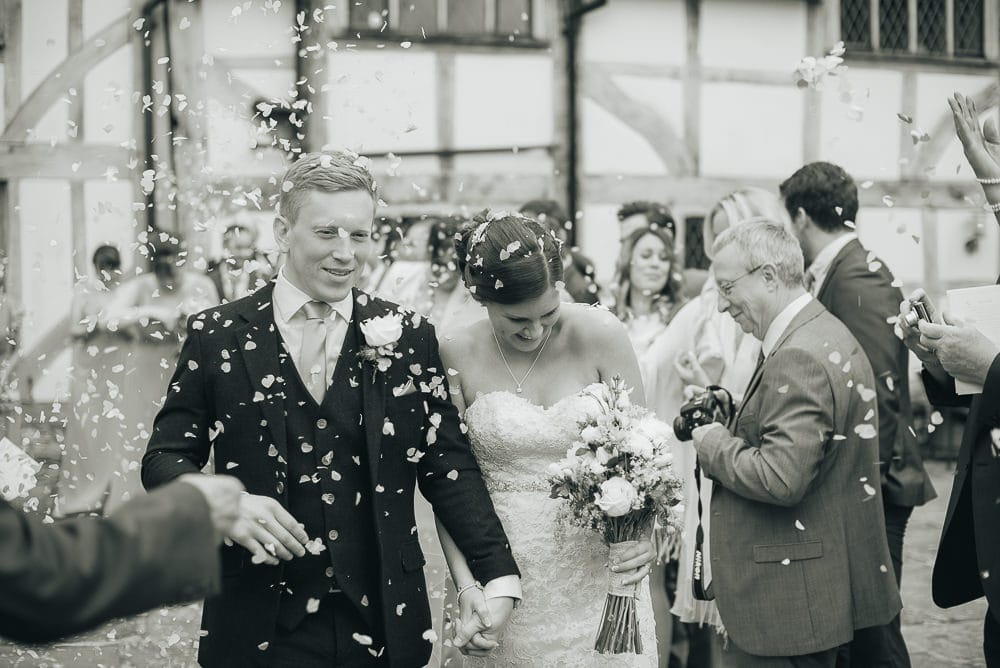 | | |
| --- | --- |
| | |
What advice do you have for future brides? There are so many options out there for weddings now and my advice would be to spend time thinking about what YOU want for the day and don't be drawn in to things that you are 'supposed to' or are 'expected' to have. Try and have a clear idea of the look/feel you are trying to achieve before rushing into anything.Secondly, some of the best advice we were given was to make sure we took time together during the day to step back and take everything in. It was really surreal sitting back and watching all our guests; seeing people smiling and laughing and knowing that they were all there for us.
📷: Ria Mishaal