Tips and Trends
Wedding Inspo
|
April 18, 2023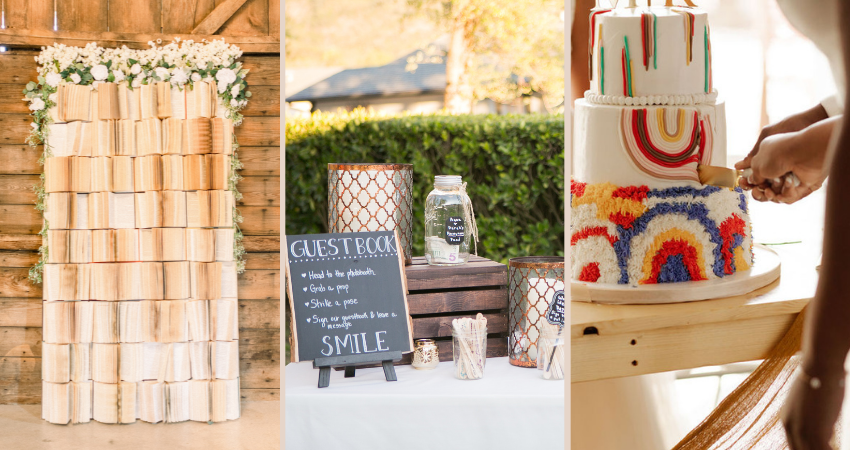 With the average cost of a wedding in the U.S. hovering between $20K-$30k, it's no wonder brides are turning to DIY thrifting and wedding projects to ease up the budget. And with this surge of interest in unique and personalized accouterments, the internet has become a goldmine for crafty, thrifty projects—from décor and ceremony flourishes to bouquets, invites, and refreshments. To help you get started, we've gathered our favorite crafty wedding ideas from our styled shoots and real brides!
These budget-friendly wedding ideas were chosen for brides looking to jumpstart their planning efforts in a budget-friendly and earth-friendly way! They're affordable, easy to direct, and super fun, especially if you have a creative streak or talent for picking out second-hand treasures! Your upcoming nuptials give you the perfect opportunity to check off big-ticket items from your wedding-planning checklist. Browse our inspo below… In the meantime, if you haven't picked out your dream wedding dress yet make sure to take our Style Quiz below to find your bridal gown based on price, aesthetic, and must-haves!
Why Have DIY Wedding Projects and Thrift?
I think the better question is why NOT thrift for your wedding or partake in some DIY for your big day?! Having some DIY or thrifted elements for your wedding not only saves you money and prevents unnecessary waste, but it also makes your wedding entirely unique and based on your individual personality! Plus who doesn't love a good project to put some of that nervous pre-wedding energy in?
Psst… By DIY'ing and/or thrifting you'll be able to save money for your dream dress!
Need some inspo? Keep reading for some of our favorite ideas for your big day!
DIY Wedding Projects
Flower Arrangements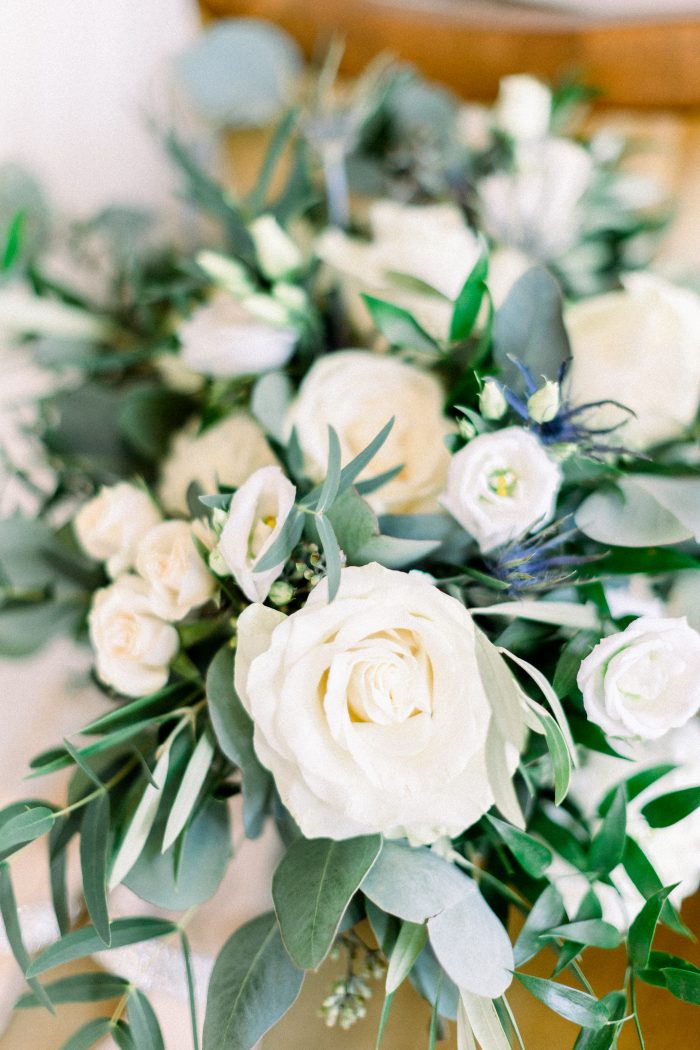 PC: Hayley Moore Photography | PC: Wilmatowell Photography
A little scared to dive into the DIY wedding world? Start out easy by making your own bouquets or floral centerpieces! It's much easier than it might look, and you can even get the whole wedding party in on it. Simply go to a grocery store (Costco and Trader Joe's have some particularly good selections!), and watch some YouTube videos on how to make a gorgeous bouquet.
If you're looking to be crafty and budget-conscious but don't want to make your own bouquet don't sweat it! You can always make the bridesmaids and centerpieces and leave yours up to a professional.
Love florals? Make sure to read our blog to see our favorite floral wedding dresses and accessories for you to choose from!
Wedding Favors
If you're looking to cut costs, wedding favors can be one of the first items to go. (Trust us, you're always left with a surplus of monograms.) If you're totally stuck on the idea but want to save money, opt for DIY.
Some of our favorite ideas for DIY wedding favors:
Homemade jams, sauces, or salsas.
Potted succulents or seed packets.
Candy jars or spice jars.
Wine or champagne with handprinted labels.
Hangover remedies or to-go cocktail kits.
Personally designed stickers or coasters.
Candles.
This is an excellent DIY wedding project, especially with your friends and family members. Bring on the jelly jars!
Wedding Invites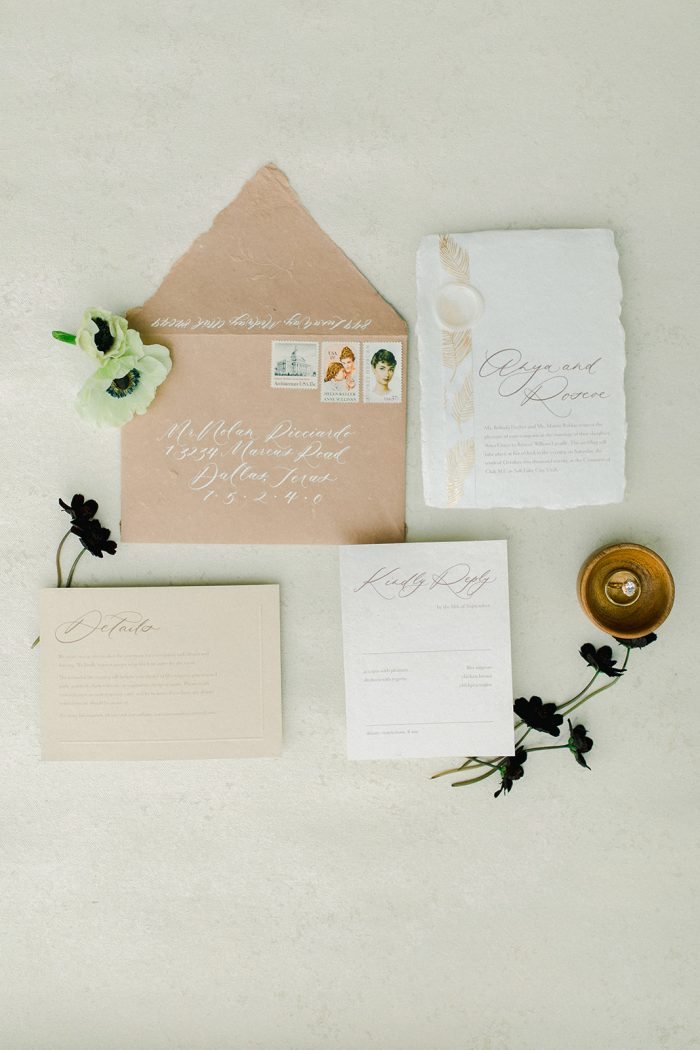 Personalizing your wedding invites is actually very professional these days. There are tons of options for affordable, customizable, and creative wedding invitation suites to order online and have delivered right to your door. To save a bit on production, you can order envelopes separately and make your own flourishes (wax seals, etc.).
Psst… Not only is this an affordable wedding project, but if you choose to send out e-vites instead of actual letters you'll be helping out the environment as well!
Bake Your Cake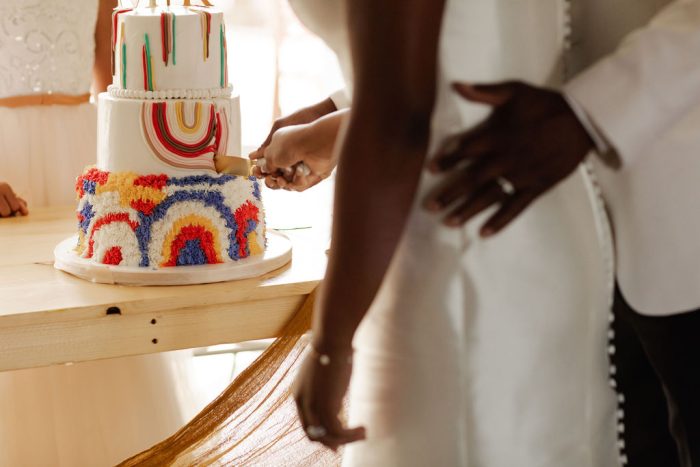 PC: Genesis Photography
Yes, even YOU can make a wedding cake. Unless you're envisioning a fondant masterpiece, it's not that tricky to make a sweet and delectable confection.
Consider these ideas to make your very own DIY wedding cake:
A simple cake with rustic white frosting and florals.
Alternative cakes made of donuts, cupcakes, cookies, cheese, or macarons.
Colorful cakes (they allow more "creative freedom" with the decorations).
A "naked" cake with berry and herb embellishments.
A small pink cake with Valentine-inspired frosting.
A retro design with kitschy toppers.
Confetti cake with bright sprinkles.
If you're worried about baking a whole cake for all your guests, take a much easier route and bake a small cake for just you and your honey to enjoy on the wedding day! You can even make it an activity and decorate it together to make it truly one of a kind just for you two.
Need some wedding cake inspo? Read our blog to see the best wedding cakes to match the vibe for your big day!
Wedding Signs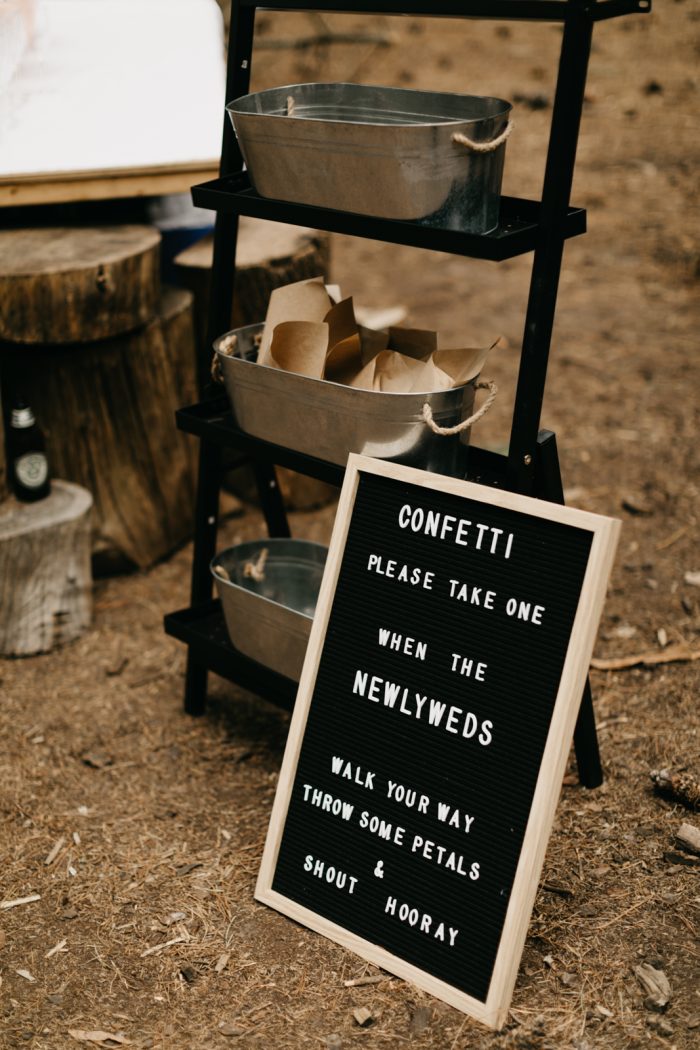 PC: Kristina Wild Photography |
A décor item to feature throughout your ceremony and reception is signage. For an easy wedding project, head to your local craft, thrift, salvage, or home improvement store. You can often find secondhand wooden boards in great condition. These can be painted with chalk paint or rustic stains, then hand-painted with instructions, cute sayings, and simple illustrations. Professional calligraphers will charge a pretty penny for chic signage, so if you're willing to troubleshoot, you can save big with do-it-yourself.
A few tips for gorgeous signage:
Don't get hung up on exactness. You can make charming décor that reflects your personality without hiring a pro.
Emulate inspo from Pinterest and wedding blogs to keep your designs elegant, harmonious, and on theme. It truly helps to have a visual aid.
Download fonts and templates from the internet. Whomever you know with great penmanship can try to replicate it.
Test pens, chalk, and paint to make sure they'll stick to various surfaces.
For the holiday DIY project, ask friends and family to help you map out your chosen sayings and experiment with fonts and materials.
Thrifted Wedding Projects
Glassware and Place Settings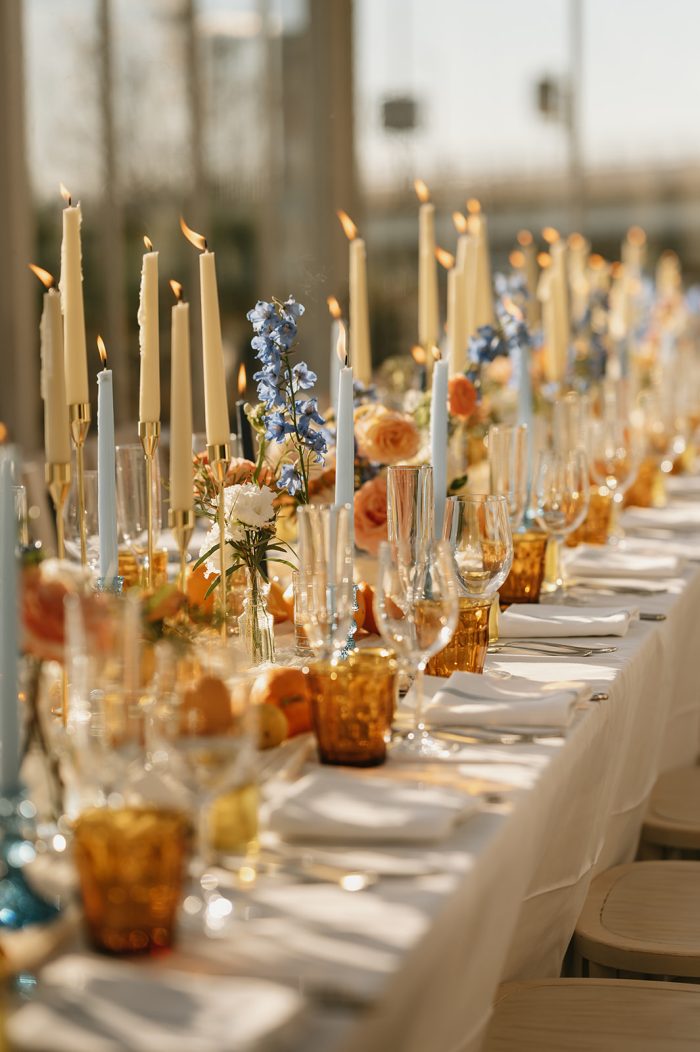 PC: Sarah Woods Photo
If you love thrifting (we know we do!) there are a ton of ways to thrift for your wedding day to make it budget and earth-friendly. First up? Thrift your glassware and place settings!
Typically, venues will provide all your must-have dining pieces, however in the case that they don't save some money and make your event more personalized by thrifting everything! Mismatched is in right now and there's no better way to do that than through your glassware. This is especially a good idea if you're having a minimony or backyard wedding.
Just take it from what one of our beautiful brides did above!
Centerpieces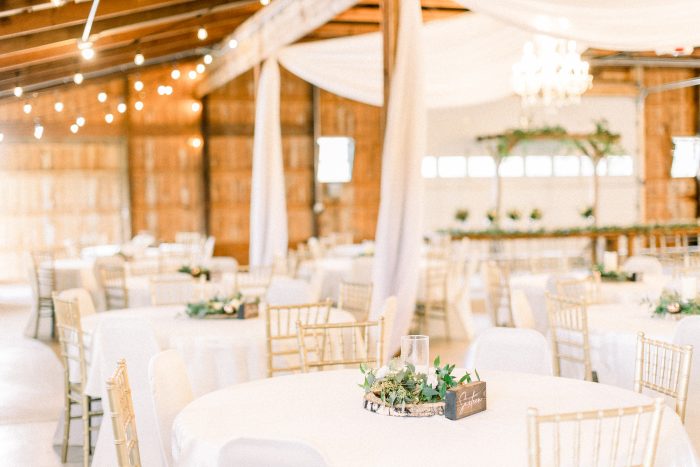 PC: Ria Mishaal Photography | PC Hayley Moore Photography
Centerpieces are another great way to add some personalized and thrifted touches to your wedding day. Consider thrifting your centerpieces though the following ways:
Thrifted vases (the perfect thing to put your DIY wedding florals in!).
Picture frames. Each table will get a thrifted picture frame with a photo of you and your partner for your guests to oogle and oggle over.
Random knickknacks in your color scheme. You know those random items you always see at thrift stores? Buy a dozen and spray paint them in your color scheme! You'll be amazed at how elegantly they turn out.
Candles. You'll be surprised by how many half-burned candles you'll find at the thrift store. Buy a few and put them in oh-so-cute candle holders for a charming rustic look!
Psst… you can donate all of this back to the thrift store when you are done! Reuse, reduce, and recycling at its best!
Furniture
If you really work at it, you can thrift anything! Thrifting your wedding furniture is a great option if your venue does not provide it for you. Whether you're getting mismatched chairs at the thrift store, some leave seats off of Craigslist or find second-hand fold-up chairs from someone else's wedding you'll be set for your wedding day! This is a particularly good idea if you're having a microwedding, backyard wedding, or minimony.
Make sure to read more about how to plan a microwedding by reading our blog!
Linens
Yes, you can even thrift linens for your wedding day! Brand new linens can cost a pretty penny so save some money by thrifting them. Your guests are sure to spill on them anyway so now you don't need to worry about having them dry-cleaned afterward.
Wedding Arch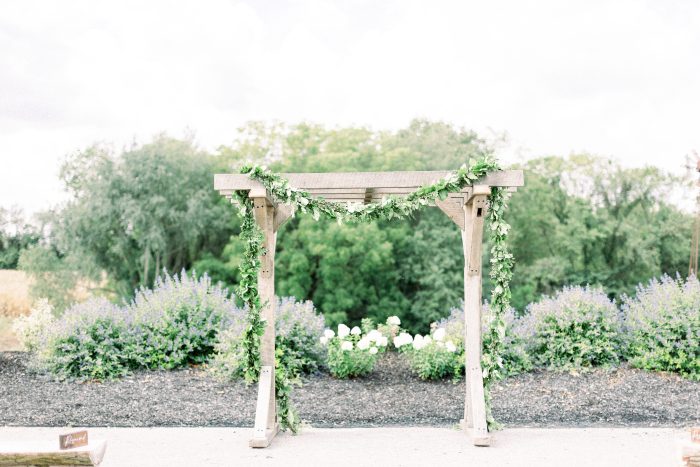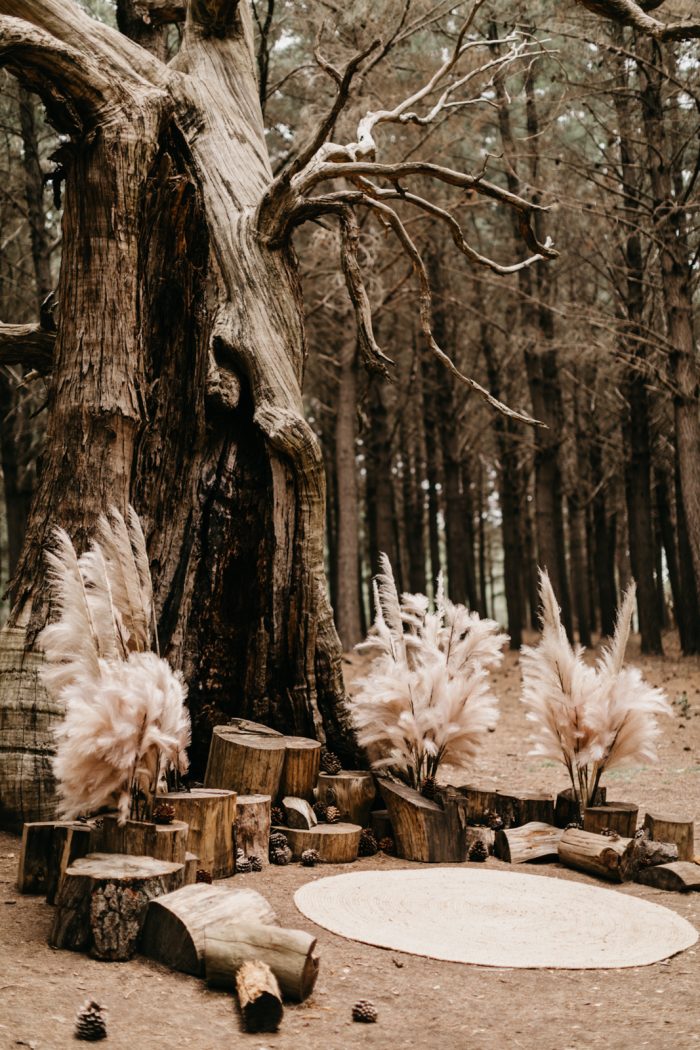 PC: Hayley Moore Photography | PC: Kristina Wild Photography
Last, but certainly not least, consider thrifting your wedding arch or backdrop for your wedding day! Once again, this entirely depends on what your wedding venue does and does not provide, however, if you are having a no-frills venue this is a great item to get secondhand since they are usually on the pricier side. There are many ways to thrift, or even DIY, your wedding arch:
Thrift your wedding arch from Facebook Marketplace or Craigslist.
If you want a nontraditional wedding arch consider getting old doors and refurbishing them, picture frames and spray painting them gold, and old curtains.
DIY your wedding backdrop by putting old books together like our crafty bride did or make a floral arch.
Love these unique and budget and environmentally-friendly thrift and DIY wedding ideas? Then you'll love the gowns you can get because you saved some money! Keep reading to see some of our most popular gowns below.
Dream Wedding Dress Options
Now that you've seen all the fun and affordable ways to plan your wedding, take a look at some of our favorite wedding dresses you can wear while celebrating your big day!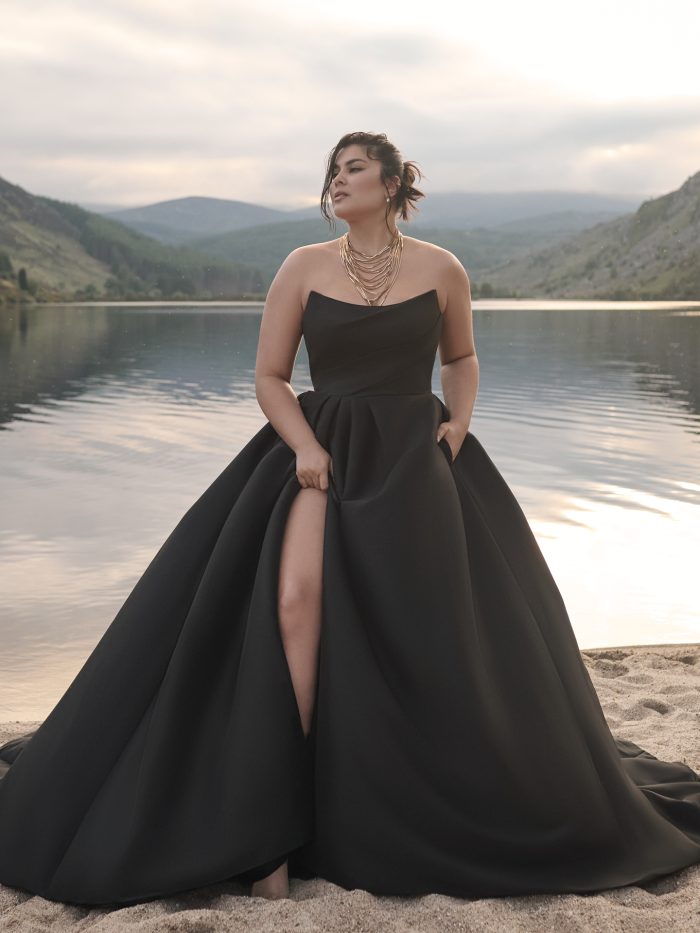 First up? Aspen by Sottero and Midgley. This beautiful black wedding dress is daring from its cat eye neckline to its thigh-high slit in the skirt! This gown is made for brides who love a satin finish, and want to bring a wow-factor to their big day! Love a black gown but Aspen doesn't quite match the picture you had in your head? Make sure to read our blog to see more of our black wedding dresses for you to choose from.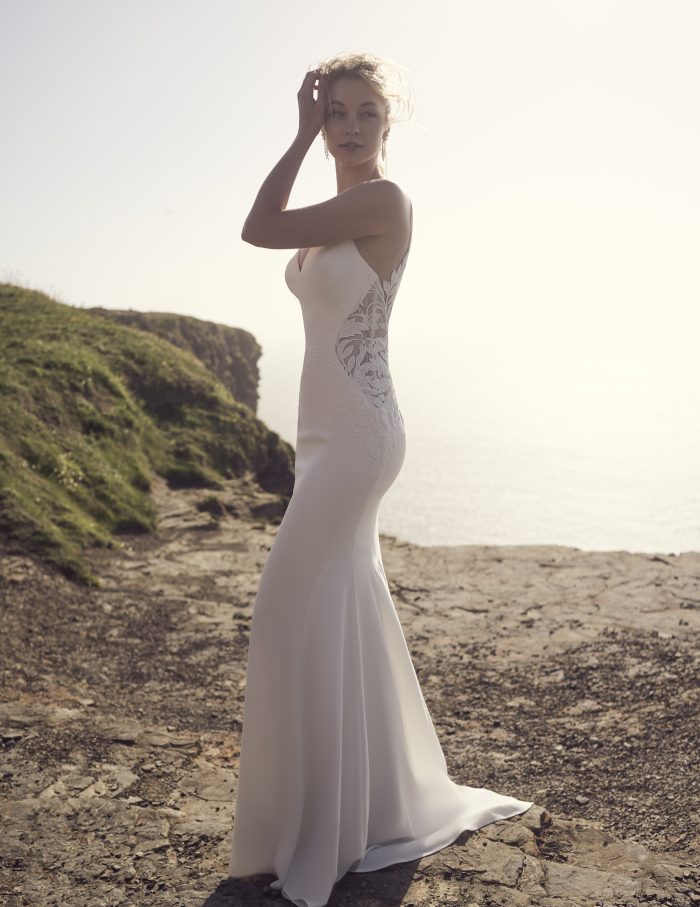 Next is Dionne by Rebecca Ingram! This beautiful crepe gown is the perfect option for brides who want a two-in-one look. Want a beach-inspired sexy gown? Take off the removable jacket to see the daring neckline and sexy lace cutouts on the hips. Want something a bit more modest? Keep the lacy mock neck jacket on for an elven-inspired look straight out of The Lord Of The Rings!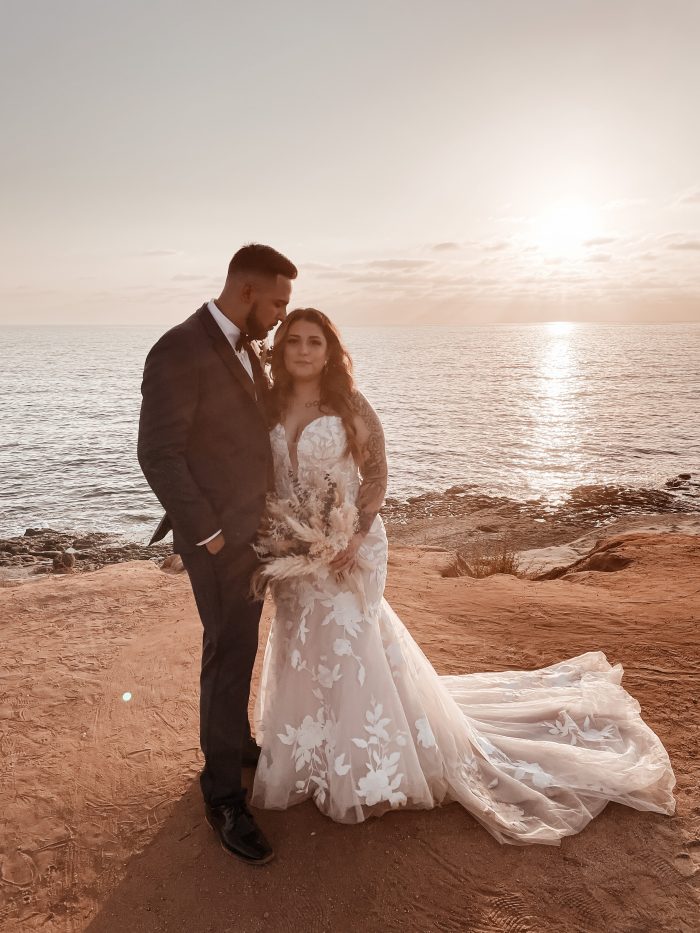 Hattie by Rebecca Ingram is another one of our beautiful affordable wedding dress options from our Rebecca Ingram line that we can't help but love! This lacy mermaid wedding dress is perfect for brides who want to show off their curves and make a romantic statement on their wedding day. Love this lace but not the style? Read our blog to learn about our Hattie Sister Styles!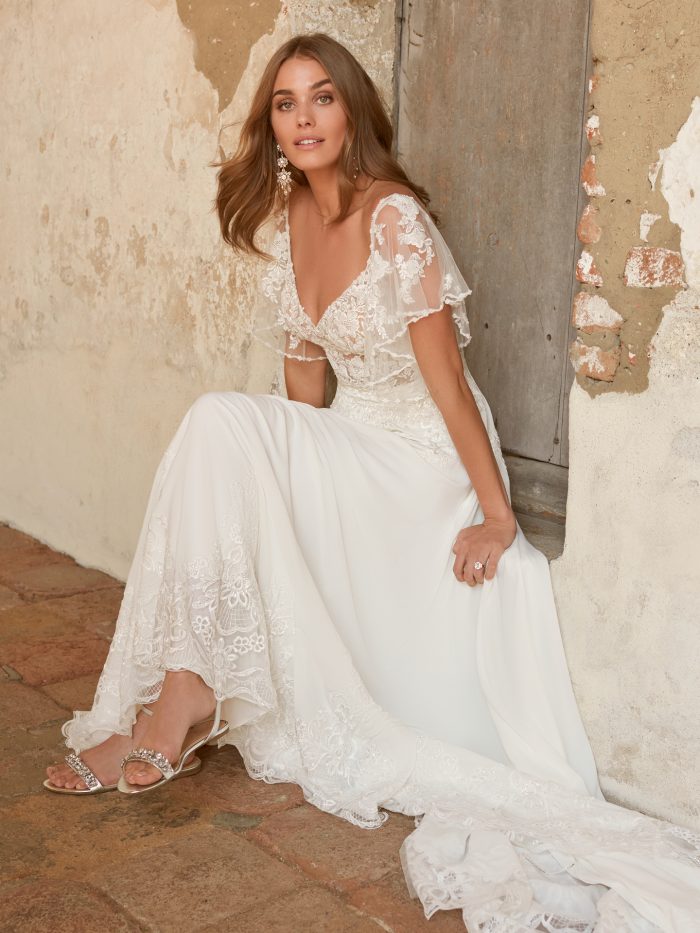 Primrose by Maggie Sottero is another one of our wedding dresses that is all about that lace! This delicate wedding dress is head-to-toe romance with its flowy chiffon skirt, illusion lace bodice, and detachable flutter sleeves.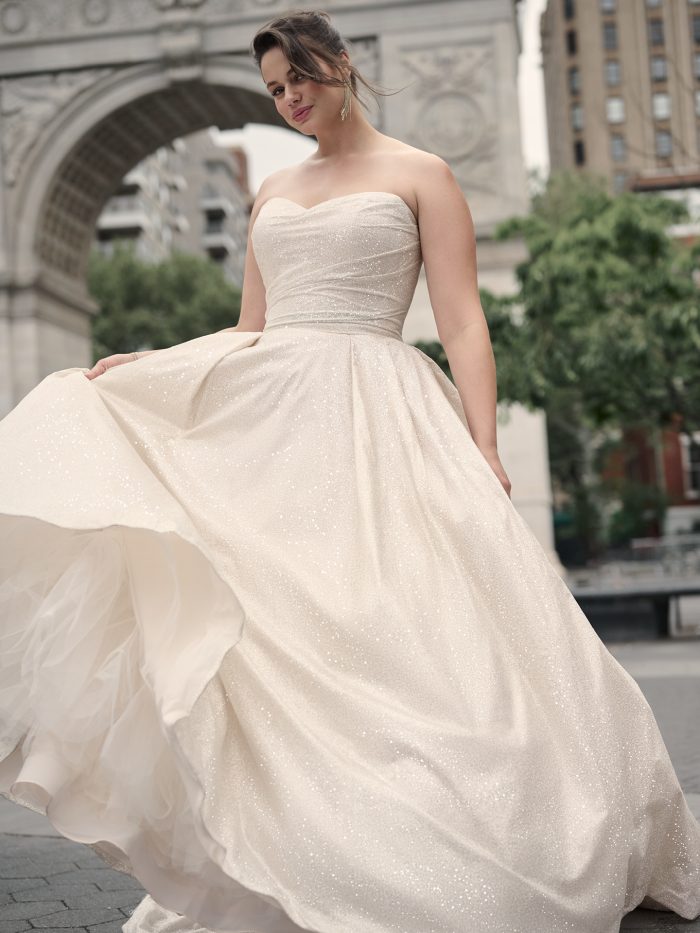 Anniston by Maggie Sottero is another of our show-stopping wedding dresses to wear on your wedding day! This golden, glittery ballgown is as glamorous as gold and will fit perfectly within your DIY and thrifted décor!
Now that you're all set with projects for your big day make sure to follow us on our socials for more inspo and read some of our blogs below to prepare for your wedding day!
More Blogs Like This:
Wedding Ideas Inspired By the Pantone Color of the Year
10 Wedding Superstitions to Follow to Bring Good Luck to Your Wedding Day
15 Dog Wedding Ideas To Include Your Furbaby In Your Big Day