Real Weddings
Tips and Trends
|
December 17, 2014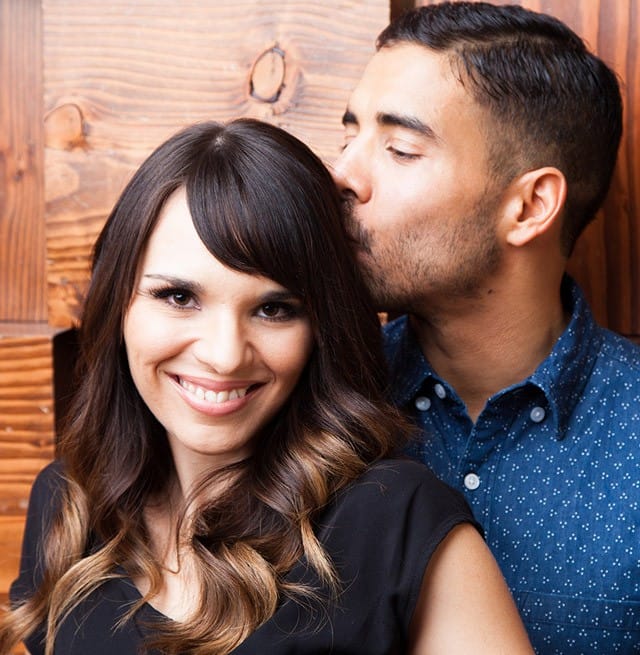 Give your soon-to-be-husband a fun, creative, sentimental, sexy, or lavish token of your love and commitment by planning a personalized gift on your wedding day. In honor of June weddings and Father's Day, we've compiled some of our favorite ideas from our very own employees at Maggie Sottero Designs below. Best wishes to you and your groom!
Jessica:
"Like most husbands-to-be, my husband didn't have much to do with the wedding planning. He did ask that he choose a song for our first dance, and I was so touched with the song he chose ("I'll Follow You" by Jon McLaughlin), that I had the chorus embroidered on a handkerchief and gave it to him. We had a destination wedding, so along with the handkerchief I also gave him videos and messages from his friends that couldn't make the trip."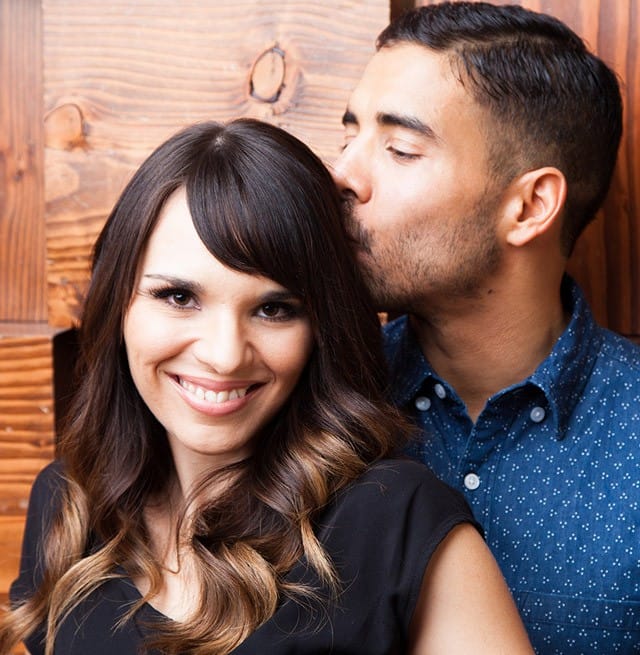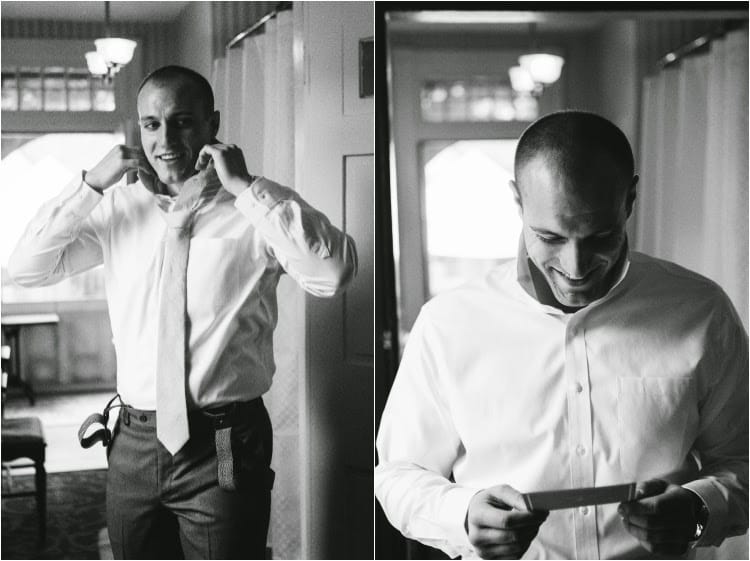 Courtney:
"From the day my husband and I got engaged until a few days before we got married, I wrote a little note or memory in a journal and gave it to him on our wedding day. I've always left little notes for him around the house, and the idea came to me to compile them all in one book and gift it to him for our wedding. We had a unique engagement, so I wanted to document the little things. I'm not much of a journal keeper, but it was easy to write quick notes – something we did that day, something he said, how he made me feel. I had pictures printed and slipped them inside the journal. I also gave him a watch with a small tag that read, 'See you at 2:30.' The time of our wedding."
Caitlin:
"I gave my husband a Nixon watch. He loves watches, and I love him, so I wanted him to have something special to wear on our wedding day!"
Ashley:
"I spent a bit of time researching a gift for Korey. In a sense, our wedding was a destination wedding in that a majority of our friends live across the country. Thus, the location we chose had much sentimental value to us. Korey studied Meteorology and Geographic Information Systems in his undergraduate and master's programs, so we picked Storm Mountain in Utah due to the quaint and open-air nature of the venue, and because it was the canyon we spent most of our free time. Plus, the name of the spot was just too perfect. When it came time for brainstorming a wedding day gift, I knew I had to draw it back to the significance of our ceremony location. I decided to get him an engraved compass. On the outside, I placed the coordinates of the ceremony, and on the inner lid, our wedding date."
Love the idea of gifting something special to your groom? Browse our Real Maggie and Midgley Bride Features for more inspiration!