Tips and Trends
|
June 15, 2015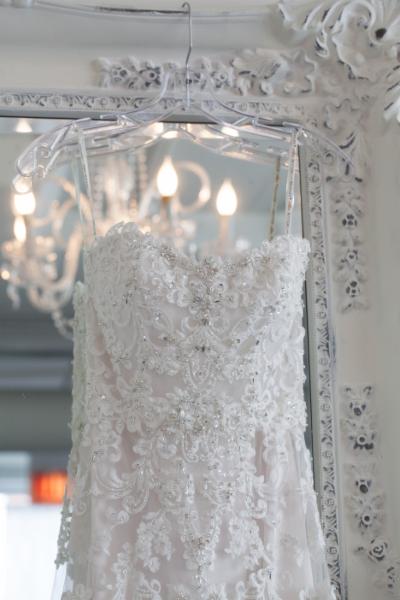 You've found your dream wedding dress, but you'd like to make it truly yours… Maybe it's missing that one little thing… Perhaps it has a straight neckline, and your heart was set on a sweetheart… Or maybe it has tank straps, and you would really prefer delicate cap sleeves. Did you know that with the help of an experienced seamstress or alterations specialist, it's possible to perfect your dream wedding dress? Scroll through our tips for handling successful alterations below!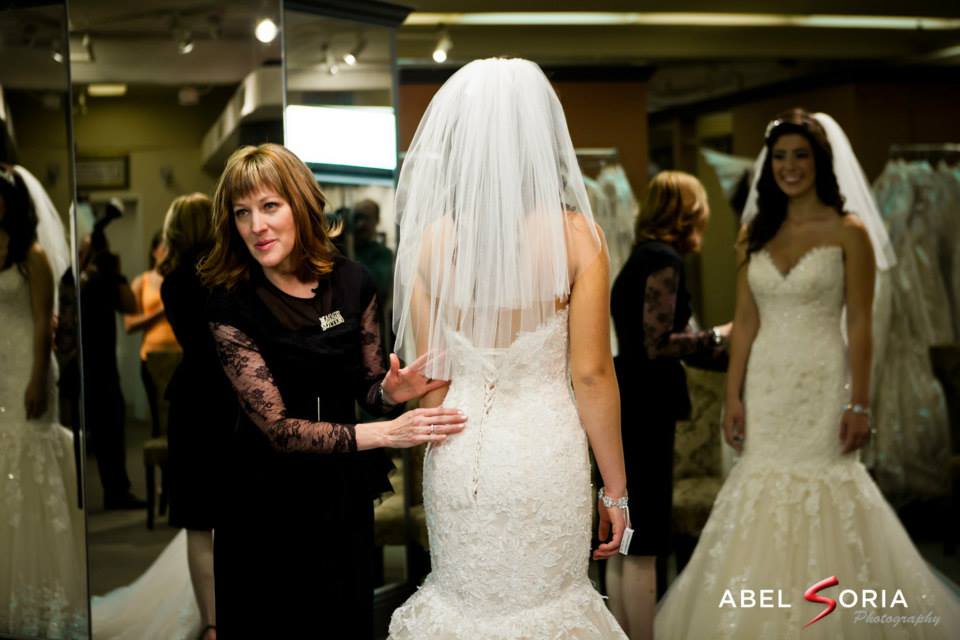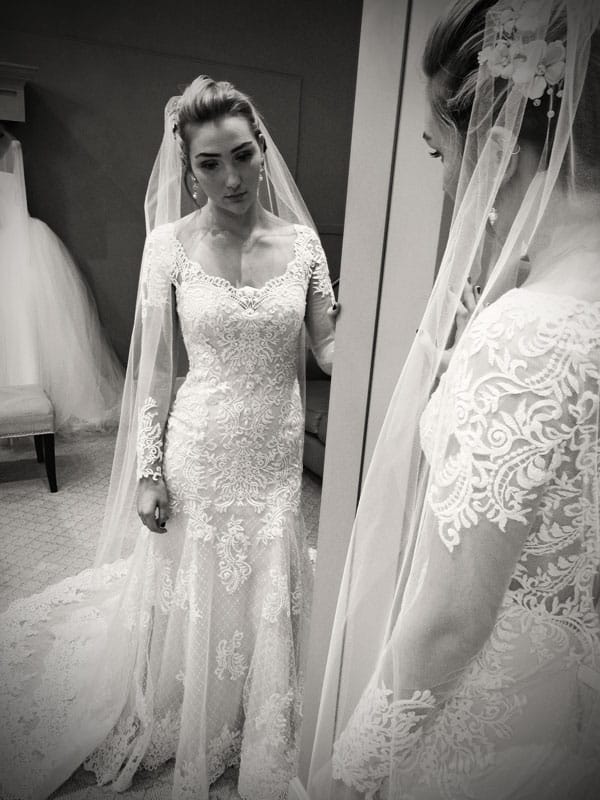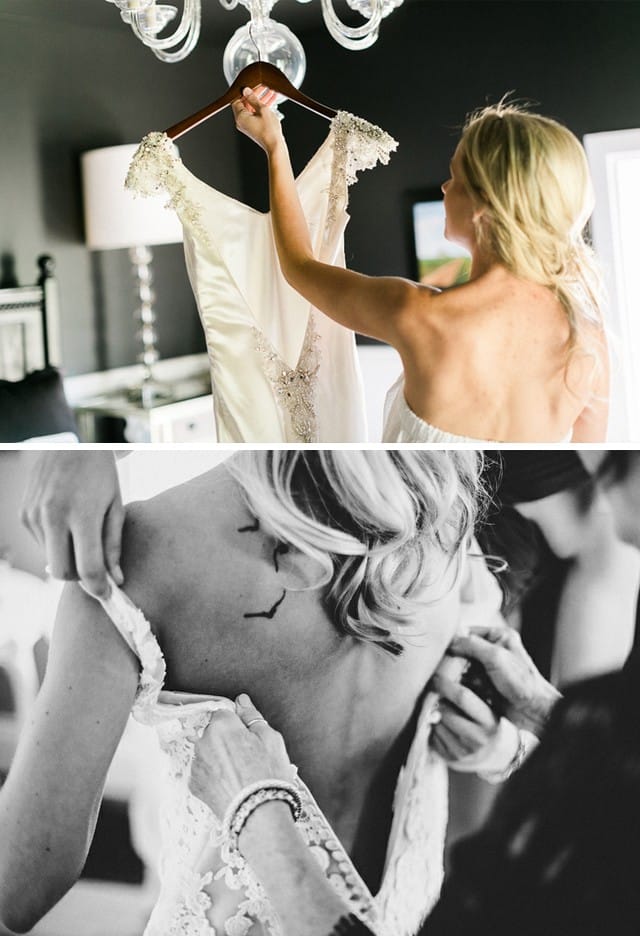 Danielle Poff Photography | The Wayfarers Photography  
1. The Possibilities Are Endless…
When it comes to altering your wedding dress, remember that the allure of "endless possibilities" can be as emotionally (and financially!) draining as it is exciting. Many Maggie, Midgley, and Rebecca brides have successfully added sleeves, changed a neckline, added a bolero or jacket, or added a nude lining and have loved the end result, but this is because they were personalizing a gown they fell in love with from the start. Keep in mind the more labor-intensive your alteration, the more money and time you commit to a style that may not have been right for you in the first place.
On that note, many wedding dresses are inherently difficult to alter, making "endless possibilities" a less-than-realistic concept. For example, illusion half-sleeves and long sleeves are typically made with delicate materials and lace, which make cutting and seaming difficult to execute.
2. Timing is Everything
The length of alterations completely depends on what you're having done. Taking a bit in on the sides won't take nearly as long as reconstructing a bodice. When talking with  your alterations specialist, be realistic about your time frame. If your wedding is in two weeks, you likely won't have time for a complete overhaul. Make an appointment once you've found your dress to discuss the timeline of alterations.
3. Experience, Experience, Experience
Most bridal shops have experienced seamstresses or tailors available to assist with all your alterations questions. If they don't, ask if they have any recommendations. Wedding gowns have so many intricate details, from boning to hems to bustles and everything in between, it's best to find a professional that has worked on bridal gowns before, and is familiar with bridal fabrics.
4. Come Prepared
When you're ready for your wedding dress alterations, bring the same items you brought when trying on wedding dresses, such as undergarments, shoes, and accessories. Don't  have the exact shoe yet? Bring something similar in height to ensure the hemline is the appropriate length.
Searching for more wedding-dress-shopping tips? Explore more below!
5 Tips to Say "Yes!" to Your Dream Dress
10 Questions to Consider While Shopping for Your Dream Dress