Tips and Trends
|
May 9, 2018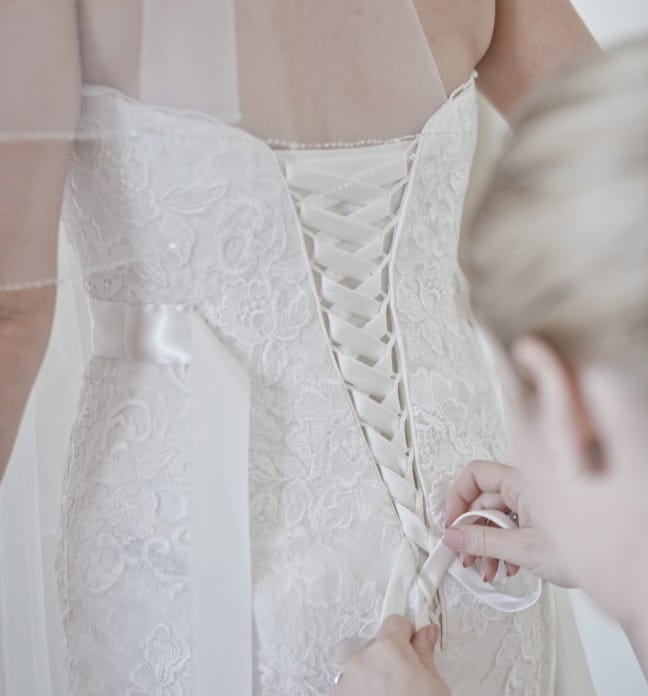 Heading out to shop and celebrate with your bride tribe? Here are 5 tips to say "Yes!" to your dream dress and make the experience feel like magic:
Before you go, get pretty and comfy.
Your chances of finding your dream dress increase significantly if you walk in with a) your cutest jeans and nail color, and b) a generally pleasant state of body and mind. In other words, treat yourself to an acai bowl and a manicure before you go. (Just skip the gloss and eyeshadow, as you'll be getting in and out of gowns.)
Know the style of your dress might be a wonderful surprise.
It's important to feel like "you" on your wedding day, but remember, "you" are a beautiful and idiosyncratic bride-to-be. If you find yourself drawn to glitzier embellishments or edgier details than your day-job-self is accustomed to, indulge your curiosity. After all, getting married is an extraordinary thing.
📸: Michael A. Marcotte Photography
But! Don't venture too far out of your budget.
Trying on a thrice-your-price wedding gown can sabotage your "Yes!" moment later on. Stick to your real budget, and don't forget to factor in the cost of alterations.
Embrace the feels.
Sometimes it's better to feel, not think. There's a reason a dress "just feels right"—you're meant to hustle around in it for eight or nine hours and be sent off like royalty.
👰🏻 Stylist: Bridal Closet | 👰🏻 Stylist: With Love Bridal Boutique
Crying is a great sign, but it's not a requirement.
Finding "the one" can stir up a lot of emotions. For some, the external evokes an internal response, and you can't help but choke up a little (or a lot). That being said, crying is not the one-and-only sign of a dream gown—other brides will feel dazed, others giddy, and some a little freaked out (in a good way, we promise!).
You've got this. Head to an Authorized Retailer near you.