Real Weddings
|
November 12, 2014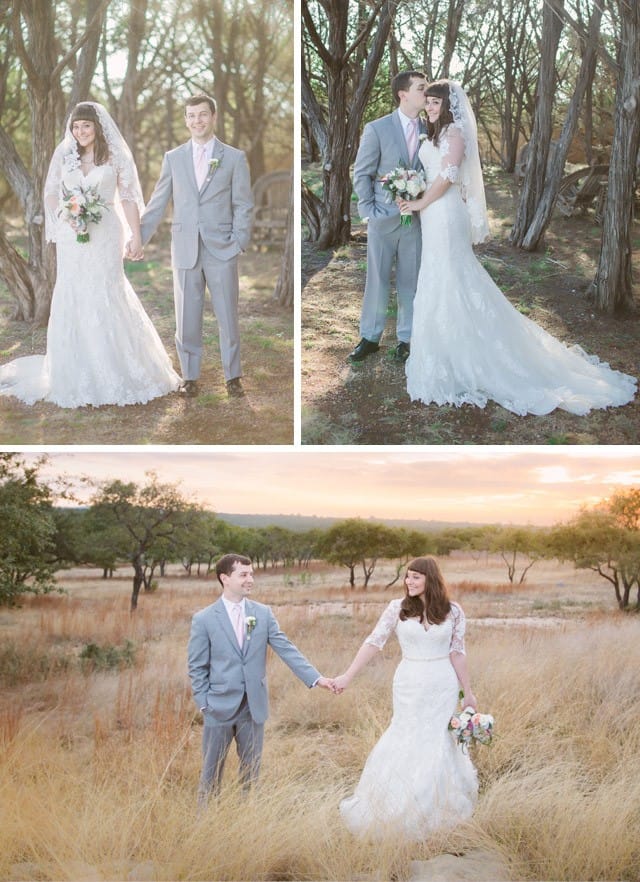 Maggie Bride Ashley knew she had found the dress when it reminded her of a bit of home. "I tried on so many dresses, but the unique lace work on this dress is what really sold me," Ashley said. "The floral lace really reminded me of magnolias… I'm from Louisiana, so I felt like it was meant to be!" The couple, who married at Heritage House in Dripping Springs, TX, paid homage to their Southern roots. "There were many nods to my Louisiana culture," Ashley said. "Marrying a Texan, I felt like this was my last hurrah! Even the date of our ceremony was a Louisiana nod… Our wedding fell on the last big party weekend of Mardi Gras before Fat Tuesday, so we celebrated double! My best friend and maid of honor hand-sewed tiny charms on the lace of my bridal bouquet – Mardi Gras masks, fleur de lis, alligators, even a crawfish. And our reception dinner was gumbo!" We're completely smitten with this romantic vintage wedding. See more of Ashley's gorgeous wedding below!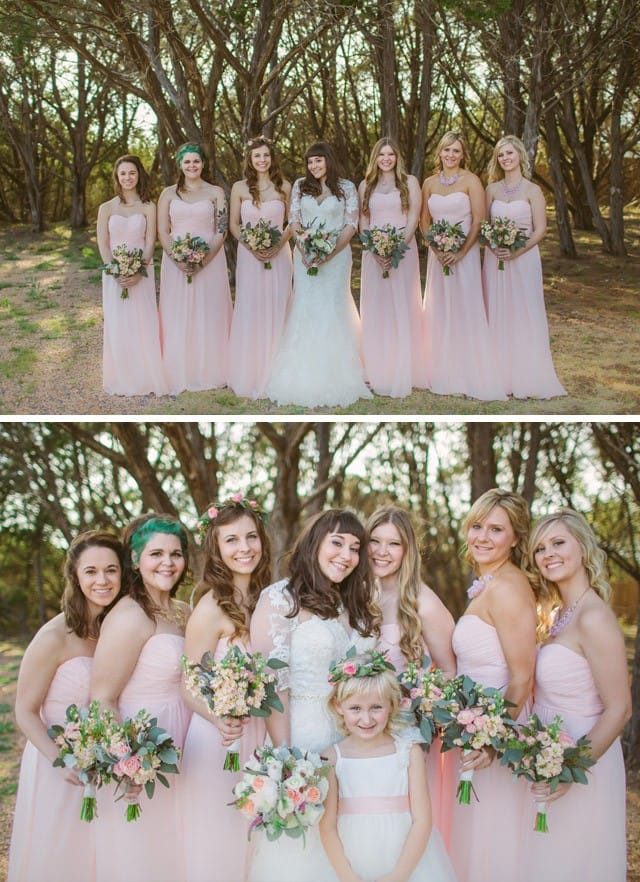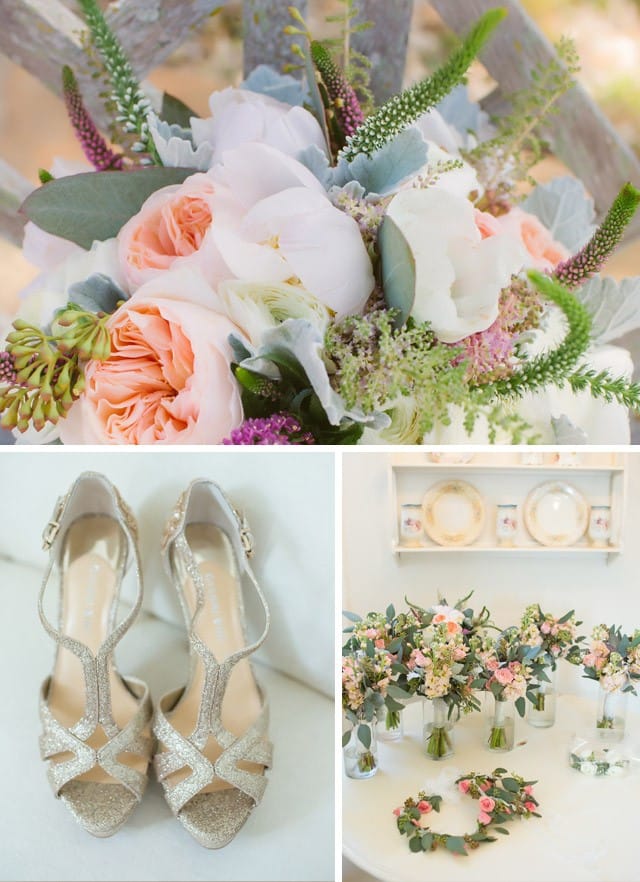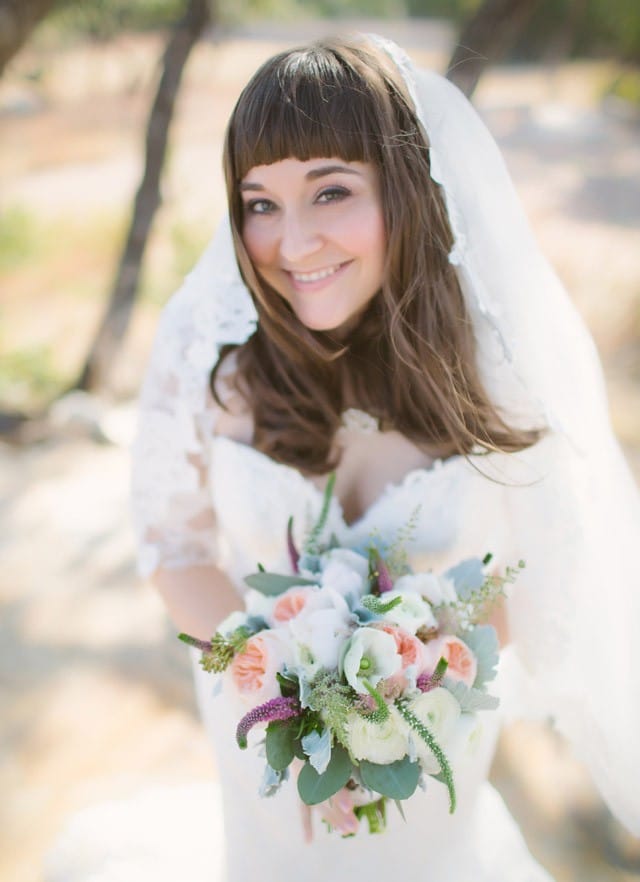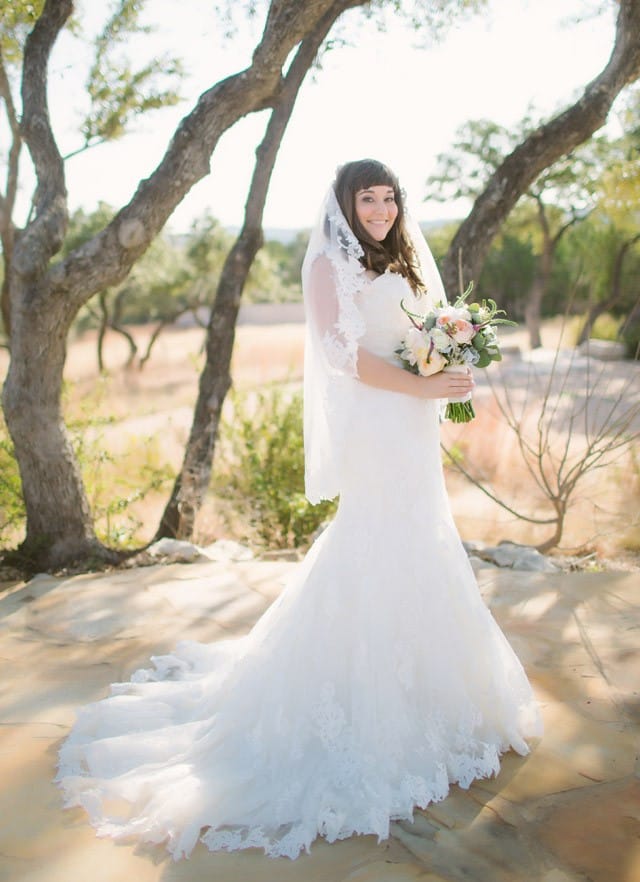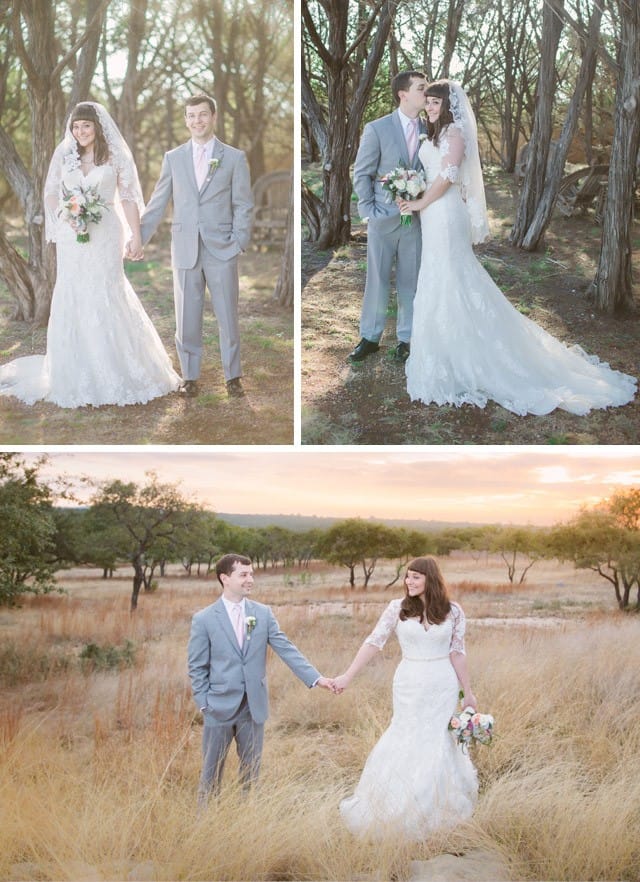 Photos courtesy of The Bird and The Bear Photography and Films
Dress: Charisse*
Favorite part of the dress: "My favorite part of the dress was actually an alteration by the amazing Laura at Coutures by Laura, in Austin, TX! I don't usually feel comfortable in sleeveless dresses, so Laura took half the lace from the cathedral-length train, and made a custom bolero for me. It matched the dress perfectly and fit like a glove! I got so many compliments and I really did feel gorgeous!"
Favorite wedding day moment: "I'd been working on all these tiny DIY details… Spray painting everything I could get my hands on gold, last minute crafts, etc., but it was hard for me to envision how (or if!) everything would come together on the big day. When those giant wood doors opened to our reception hall, it honestly took my breath away. I couldn't believe how beautiful and romantic that space had become, through the love and hard work of all of our vendors, our moms, bridesmaids, and amazing wedding coordinator. I won't forget how magical that moment was – I couldn't wait to get in there and celebrate with Brian and all our friends!"
Advice for future brides: "Honestly, it would be to ask for help! Even if you are the craftiest DIY, enlist a wedding coordinator for month-of help if you can. I didn't think I needed a coordinator, but I was so wrong! It's amazing how many small tasks pile up in those last frantic weeks before the ceremony."
How did you and your husband meet? "We met at work! I'm in HR and he's an engineer – we both work in video games. We started hanging out when he joined my trivia team and realized we had all sorts of crazy connections and friends is common from childhood. I think the universe was trying to put us together for a long time – we eventually gave in!"
Describe your wedding in one word. "Magical."
*Update: Charisse is discontinued. See our selection of lace wedding gowns, including Verina!