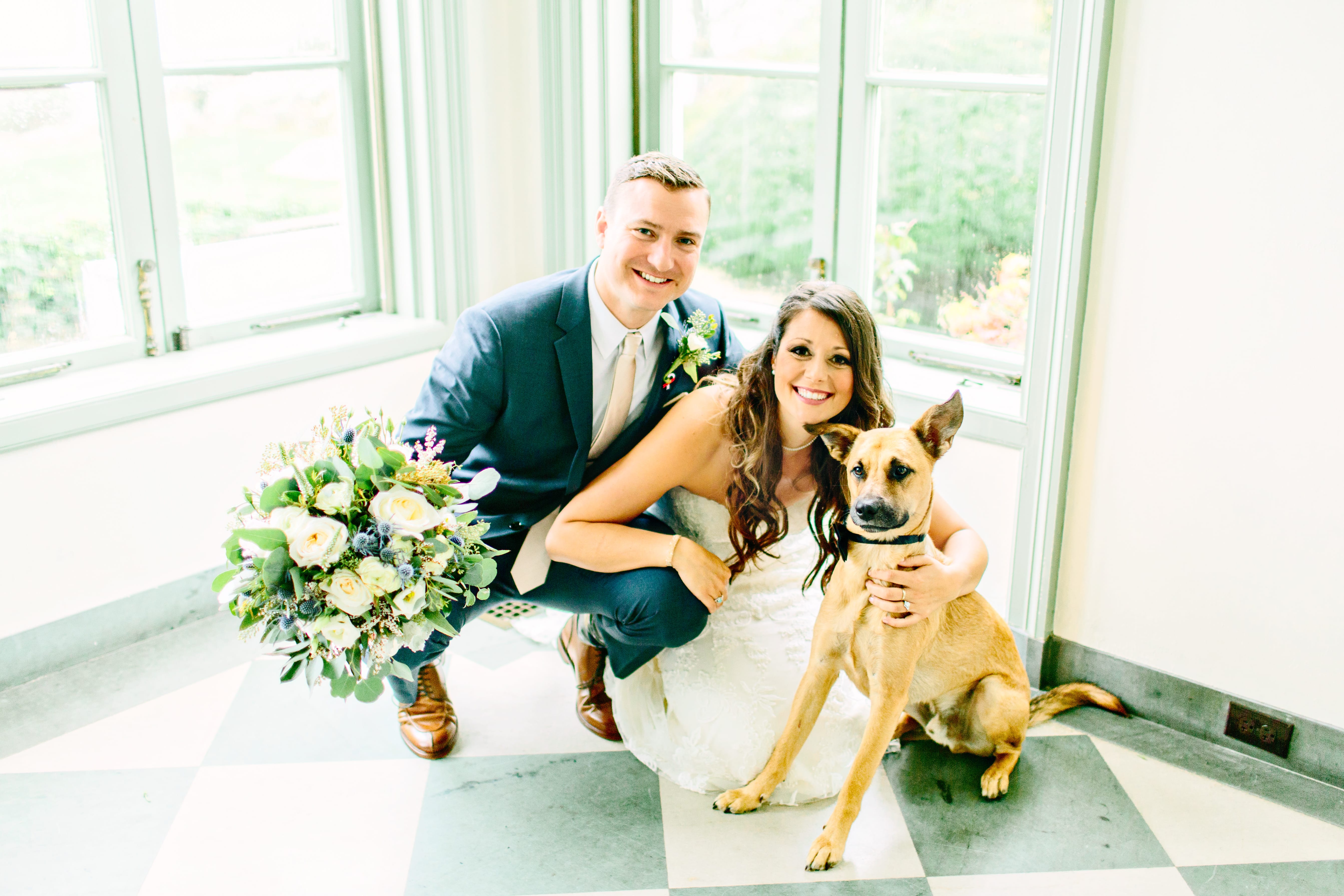 Where there's donuts and wedding pups, happy vibes are sure to follow! Get inspired by Rebecca Ingram bride Katie's chic and breezy brunch celebration, featuring minty bridesmaid gowns, ocean views, and a furry friend in formalwear.
FYI to budget-savvy brides—hosting a brunch wedding is a great way to save on day-of expenses. Check out our full rundown of budgeting tips here, then head to an Authorized Retailer to find your perfect affordable wedding dress by Rebecca Ingram.
This romantic occasion was shot by Kelly Dillon Photography.
Which Maggie Sottero gown did you wear? I wore Sandra by Rebecca Ingram, purchased at Chantilly Place in Chelmsford, MA.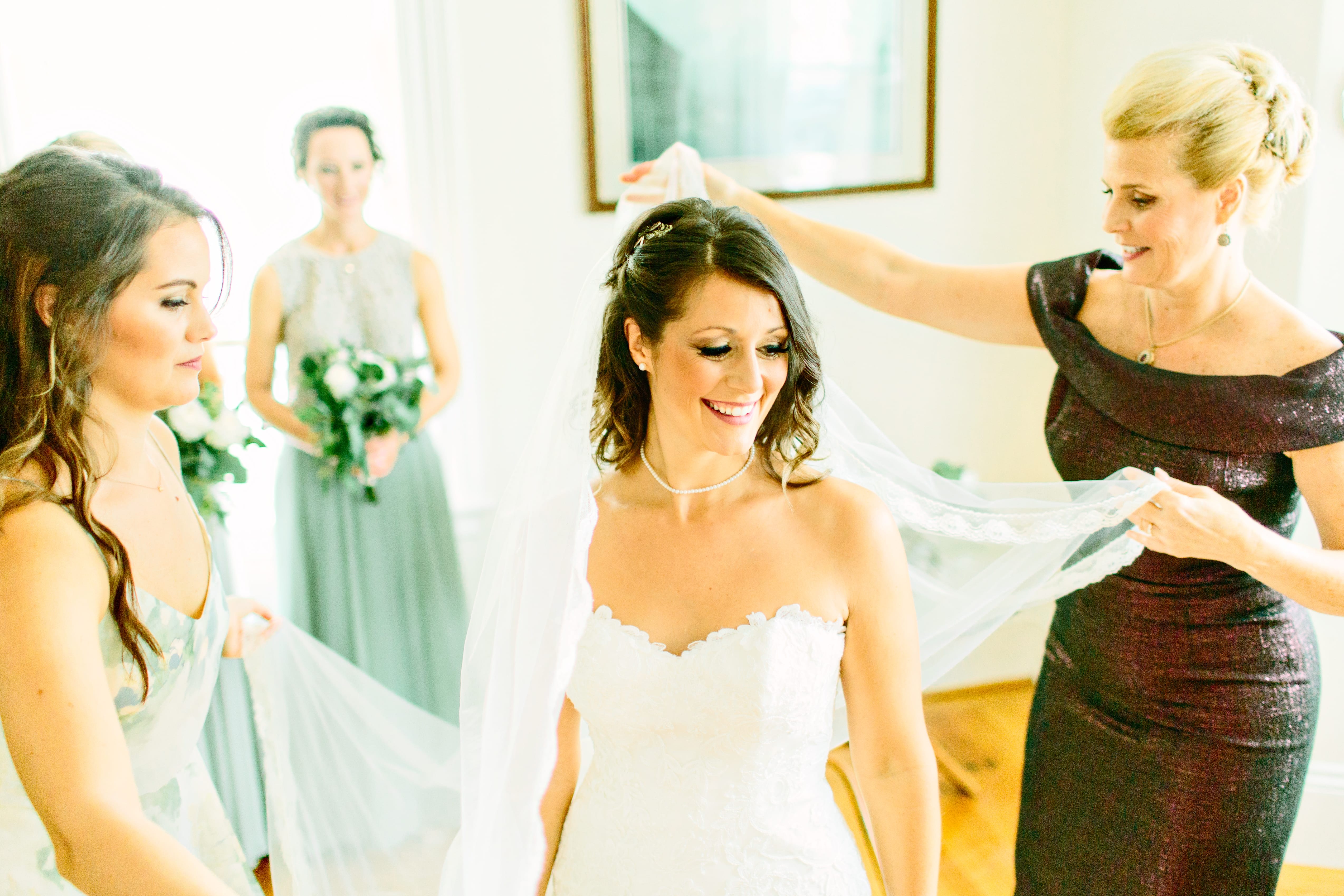 | | |
| --- | --- |
| | |
How did you know when you found "the dress"?
The dress honestly found me. We had a quick engagement (4.5 months), which did not allow for a great deal of time for finding the dress. I knew that I loved Maggie's work but many of her dresses were not in my budget. I happened to stumble across her latest line, Rebecca Ingram. When I saw the dress online I fell in love and had to see it. The problem was that no one carried the sample. I called over 15 places throughout the New England area and no one had the dress. Finally, on my way home from my best friends bachelorette party I got a call from a small boutique in Chelmsford, MA, informing me they carried the Sandra original sample. I drove right to the shop, tried the dress on, and fell in love instantly. Within 10 minutes I had found the dress, received my measurements, paid, and was out the door. Chantilly Place was phenomenal and assured me the dress would be in weeks before my wedding.
| | |
| --- | --- |
| | |
What was your favorite part of the dress?
The dress has so many beautiful elements, however, the detailed upper back sheer lace is stunning and most definitely my favorite.
How did you and your partner meet?
Steve and I met on a blind date set up by our mutual friends.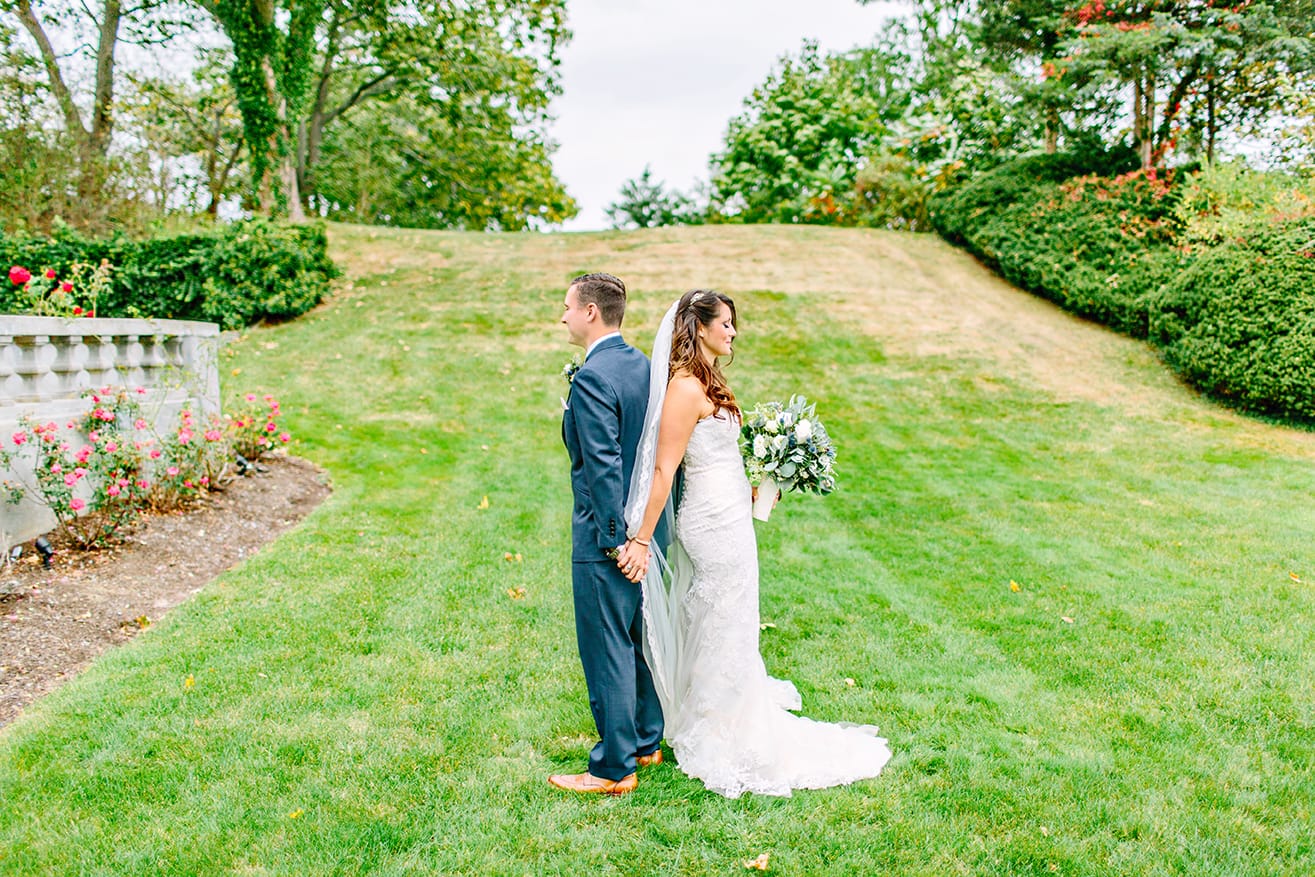 How did he propose?
On April 14, 2017, Steve and I closed on our condo. We had already been living in our condo as renters but took the plunge as first-time homeowners. The process was quick and easy and we were excited! We headed down to the registry of deeds signed our lives away and headed out for a celebratory drink. Steve's side of the story will be funnier but for me I was just confused. His plan was to go on a walk with our dog Louie, take me to Lynch park and propose in the rose garden because I love it! But when we arrived there was a wedding. So he totally panicked. Anyone who knows Steve knows he is a very private person so the idea of even asking someone at a restaurant what dish their eating is way too intrusive so when he said to me "I am just going to ask them if they are finishing up" I was shocked and knew something was up! I told him he was not allowed to interrupt a wedding and said let's just walk the grounds. We did, and it was beautiful. We talked about how excited buying our first home was and our future. He kept trying to go back to the rose garden but I kept steering him away. We ended up sitting at the top of the hill on a bench where he took out a printed piece of paper and read it to me. He wanted me to know how much he loved me and grateful for our relationship. The moment passed with beauty and we headed home. When we arrived home Steve said he had a surprise for me. He lead me out to the roof deck where Van Morrison was playing (our favorite), my favorite bottle of champagne was chilled, and he asked me to dance. We danced on the roof deck, singing, and laughing. Then he did it, he professed his love and dedication to us and got down on one knee and proposed! I was shocked, I did not expect it. I did not think we would buy a house and get engaged all in one day. It was the perfect intimate moment and I was so happy it was just the two of us dancing under the sun to the ocean breeze in OUR home.
| | |
| --- | --- |
| | |
Where did you get married?
We were married at Misselwood at Endicott in Beverly, Massachusetts. We were married on October 8th, 2017, by the ocean on the gorgeous waterfront lawn.
Did your wedding have a theme?
We really wanted to execute a beachy brunch theme. We were married at noon and wanted the guests to enjoy a day of fun food, brunch cocktails, and wonderful music.
How did you decide what you wanted your wedding to look like?
The look we were striving for was simple beauty with a very personalized feel. From the beginning of planning we would say, "We want our family and friends to leave with a feeling." Not only a feeling of intimacy towards our day but also feelings of authenticity; most importantly a feeling of overall love. We made sure to personalize all details big and small, from our ceremony vows to the crazy hats we passed out to get our party started. From an aesthetic look we wanted clean whites, golds, neutrals, and loose greenery, sprinkled with touches of fall.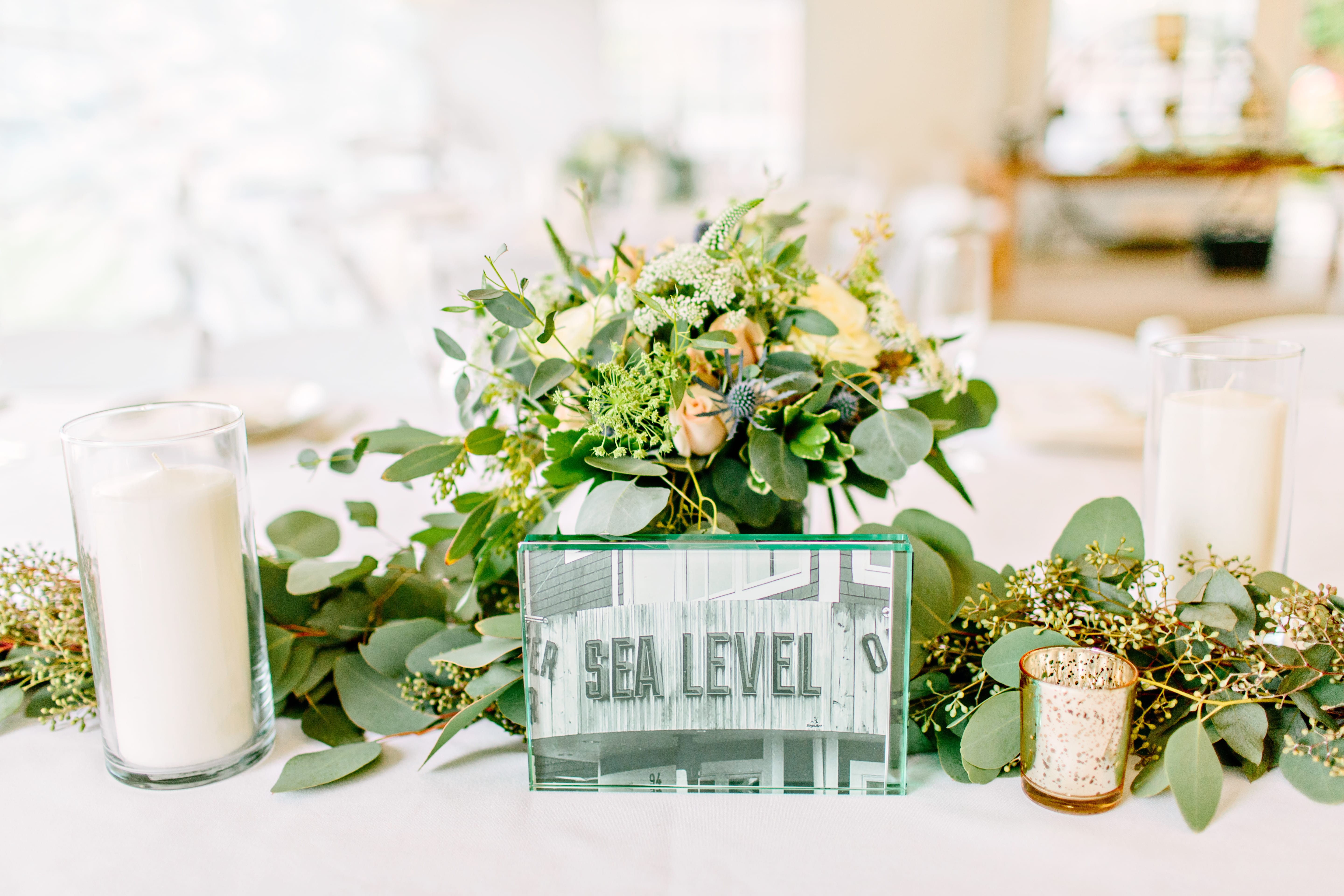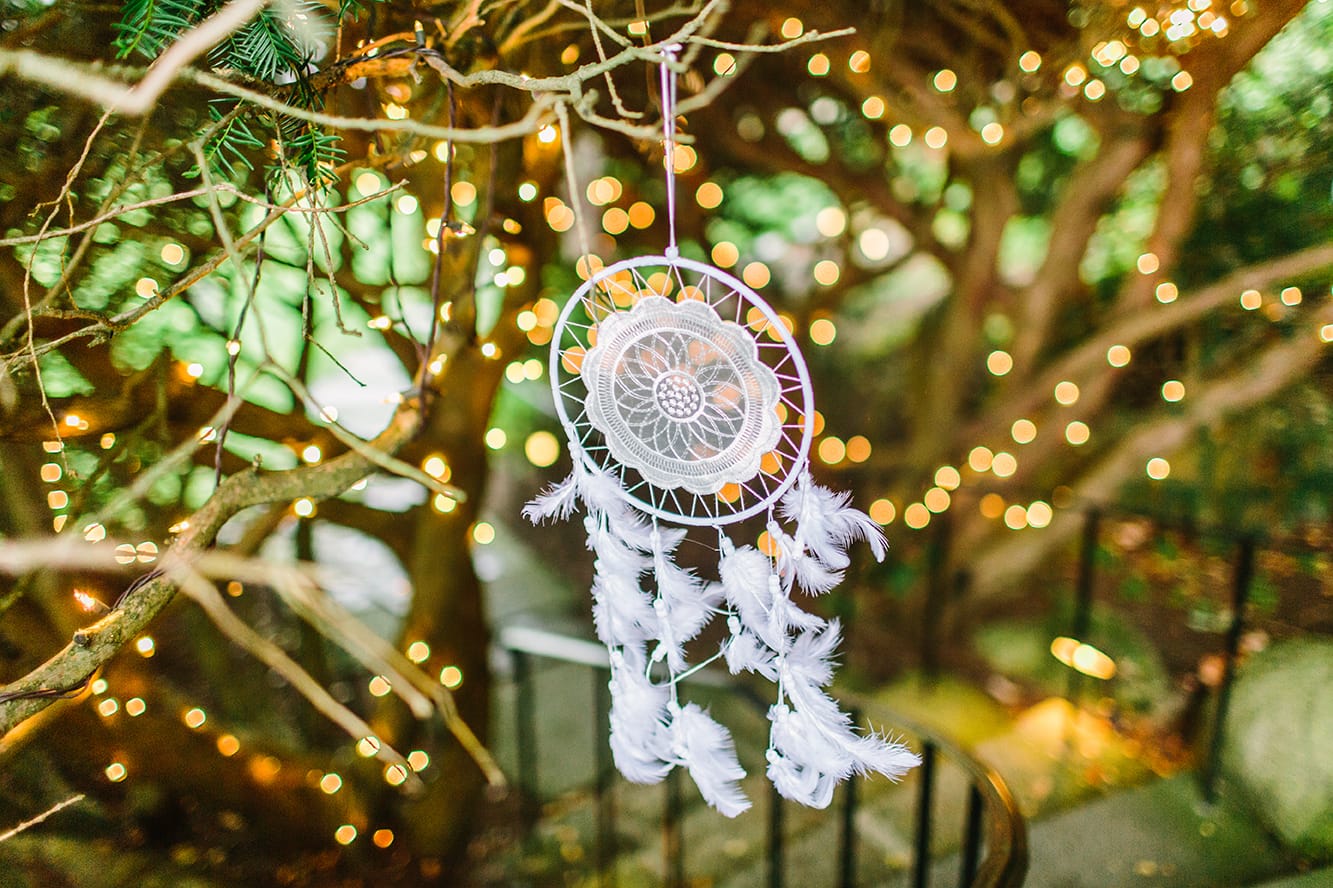 | | |
| --- | --- |
| | |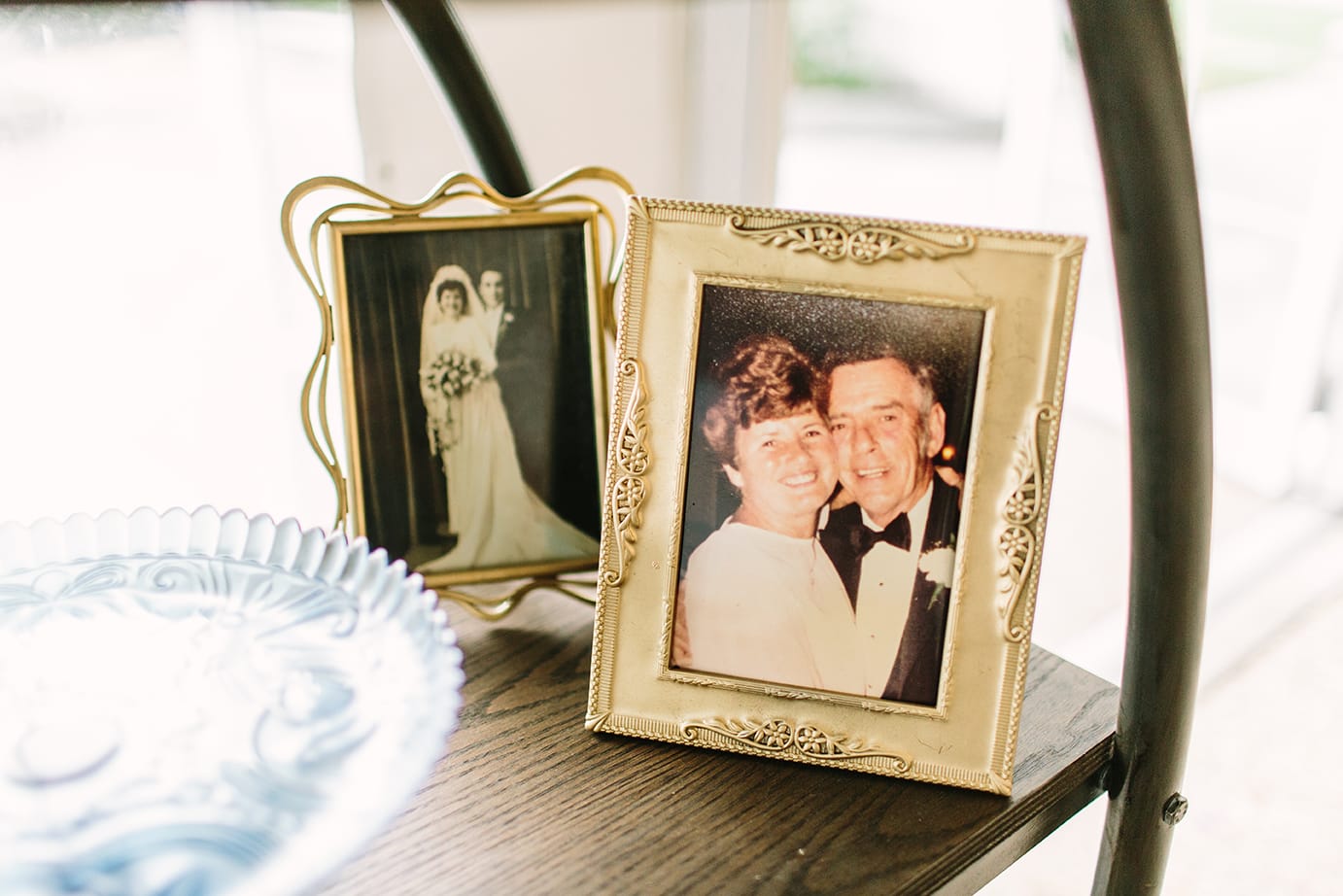 What was your favorite wedding day moment?
The moments throughout the day were all so special for different reasons. The moment that I find myself holding onto most is the first dance with my husband. We entered to "I'm Walking on Sunshine," and the feeling that overcame was pure joy. Feeling beautiful and so full of love with Steve, family, and friends was truly magical and I feel so blessed.
What advice do you have for future brides? Be in the moment and embrace the day. Remind yourself you are blessed to share this day with all of the people you love. You are beautiful!
Describe your wedding in one word.
Infinite love.