Tips and Trends
Wedding Inspo
|
September 28, 2020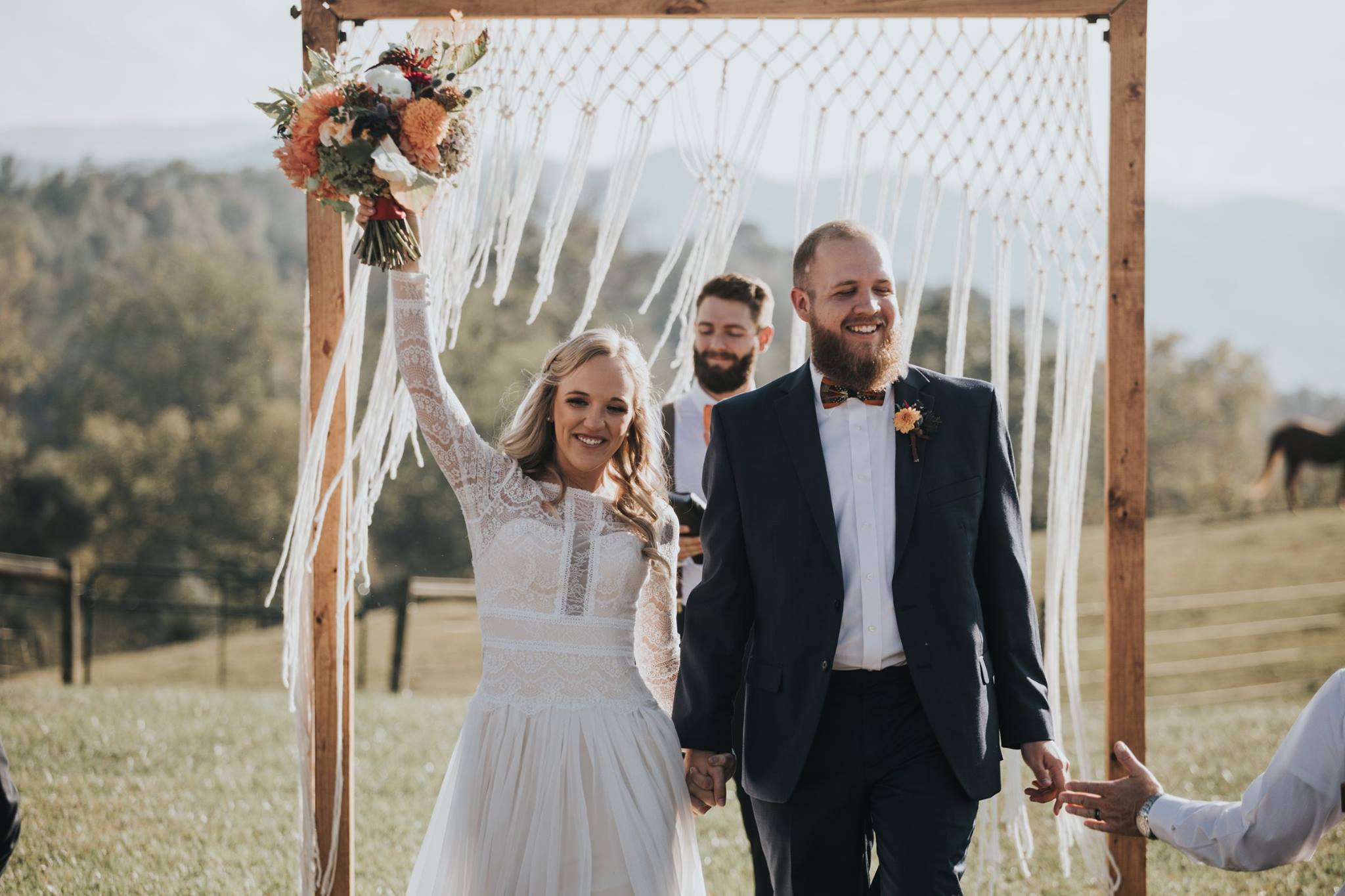 In 2020, you may have had several 'ups' like getting engaged and spending more time with your new fiancé. However, some inevitable 'downs' have likely forced you to adjust your dream wedding plans. With the introduction of social distancing, many couples have decided to postpone their big day in hopes of eventually getting back to their original plans of celebrating freely with all of their friends and family. In other instances, couples have chosen to undergo their ceremonies and COVID honeymoons as a way to revel in newlywed bliss despite all the craziness.
As a COVID couple, finding creative alternatives to your dream wedding might be tricky, but you may be surprised with how pleased you'll be with your big day—despite the hiccups in the process. However, while planning your ceremony and reception, don't count out your honeymoon from your new, unscripted plan!
While you may not be able to travel overseas, luckily, there are still plenty of ways you can honeymoon together. If you're a couple that has recently tied the knot or planning to soon, these COVID honeymoon ideas are sure to delight you and keep your safety a top priority! Keep scrolling!
1. Go Glamping for Your COVID Honeymoon
A camping trip can be an invigorating experience that will get you closer to nature and out of your comfort zones. But, sleeping in the dirt isn't for everyone! That's why glamping may be more suited to your needs.
PC: Jana and Simon Photography
Glamping is much more elaborate than pitching tents, and it can help you take full advantage of your COVID honeymoon. More often than not, glamping facilities allow you to enjoy contemporary amenities like a king-size bed or modern plumbing while still being able to appreciate the great outdoors. If quality one-on-one time and social isolation are your preference, this could be the perfect after-wedding escape!
2. Take a Road Trip
For a period of time, airlines practically halted service altogether, so many people are still cautious about traveling via airplane. Fortunately, the tried and true method of a road trip is still an available option for travel purposes.
PC: Wild Hearts Collective; Dress: Charlene by Maggie Sottero
Is there something close by in your area that you've always wanted to visit? Or, maybe even across the country? Your COVID honeymoon is the perfect opportunity to explore these domestic destinations. Rent a car or van so you don't put miles on your own vehicle. And make sure to have a map or two handy for navigation purposes. Then, get ready to hit the wide-open road!
Just remember to take precautions to prevent the spread of COVID-19. Pack plenty of face masks and hand sanitizer, and be sure to quarantine until you're sure you don't have any symptoms after you return!
3. Have a Staycation and Update Your Home
Getting your hands dirty with some home improvement projects is probably the last thing you expected for your COVID honeymoon. But given the current state of things, it might be your best bet! Commonly known as the 'honeymoon phase', your time as a newlywed couple is a great time to bond. And you can do it right from the comfort of your own home. Setting up a comfortable and inviting feel in your home may be just what the two of you need to begin your new life together!
PC: Andrea Piacquadio Photography
Start by taking an inventory of all the things around your home that you've been meaning to change. Be sure to take into account the cost and feasibility of the project so you don't end up losing money when it comes time to sell. Then, gain some inspiration from Pinterest DIYs and home hacks. Or sift through your Better Homes & Gardens magazines for designer tips.
PC: Ketut Subiyanto Photography
In addition to the basic home design, identify how you can ease stress and frustration with simple-to-manage solutions, like smart technology or organizational home hacks. After all, shouldn't your home feel like a vacation at the end of a long workday?
Don't forget to calculate your home's value once your projects have been completed so you can clearly see the return on your investment. If you're in the market to sell your home soon, you could use the equity gained from your COVID honeymoon once the pandemic ends!
4. Put Debt to Bed
Put the money you have saved by downsizing your wedding last minute to good use! While this may be the least sexy of choices, reducing your credit card payment or student loan obligations will certainly help pad your bank account. And it will help start your marriage off on the right financial foot!
PC: Jack Spar Photography
If your venue is already booked, contact them to see how much money you can get back. If you are canceling the ceremony altogether, you may not be able to recoup your losses, like a down payment. However, if you decide to postpone, you may encounter additional fees to save a date in the future. Be prepared for some trade-offs when rescheduling. And keep in mind these helpful tips for setting and sticking to your wedding budget.
Either way, having more time to see where you can shave a few pennies here and there is beneficial in the long run. Once you find out how much you will be getting back, put that cash to good use by relieving any financial responsibilities, and in turn, reduce any stress or anxiety that may have been associated with the big day!
5. Plan a Post-COVID Honeymoon Excursion
Like most things, planning something ahead of time is sure to build up the hype and give you something to look forward to! Although you've probably had to think outside of the box for your COVID wedding, you shouldn't have to sacrifice the entirety of your long-awaited honeymoon trip. Start collecting travel brochures and asking other couples what worked for them in the past. And check out these most affordable honeymoon destinations for 2021!
PC: Sarah Paul Photography; Dress: Hope by Rebecca Ingram
Peruse the internet for some worldly insight, or meet virtually with a travel agent so you don't have to do the heavy lifting all on your own. No matter what you choose, have the champagne close by and get ready to toast to this special adventure once you're done organizing your dream honeymoon!
PC: Asad Photography
It's easy to be disappointed about your wedding reception getting canceled or not being able to travel abroad for a luxurious honeymoon. It's perfectly acceptable to grieve all of the hard work you put towards your nuptials, but it's also essential to move on with optimism in your marriage!
After all, you still married (or are going to marry) the love of your life and celebrate with those closest to you. Even though you may have the opportunity for a re-do next year, honor your marriage as a couple by taking time for yourselves with a COVID honeymoon! Cheers!
Related Content:
How to Plan a Backyard Wedding During Coronavirus
How to Celebrate Your Original Date if Your Wedding Has Been Postponed
You Can't Stop Love: Tips for Virtual Weddings While Social Distancing