Tips and Trends
|
June 22, 2015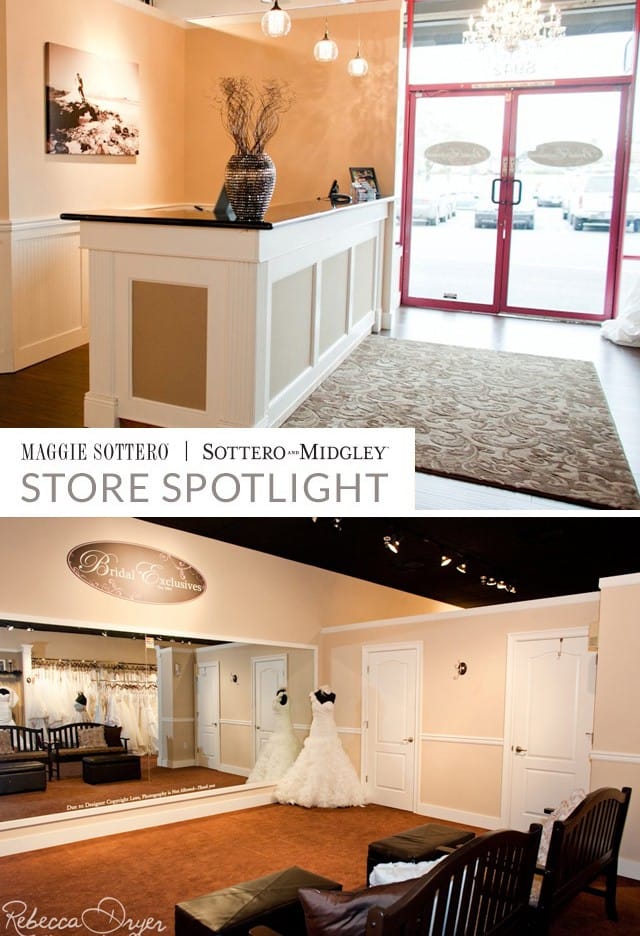 With over 45 years of experience, Bridal Exclusives in Oregon is the picturesque wedding dress shop in Tigard, Oregon. We sat down with the experts at Bridal Exclusives, one of our premier retailers, for some tips on trying on wedding dresses, and finding the dress of your dreams! Read more below!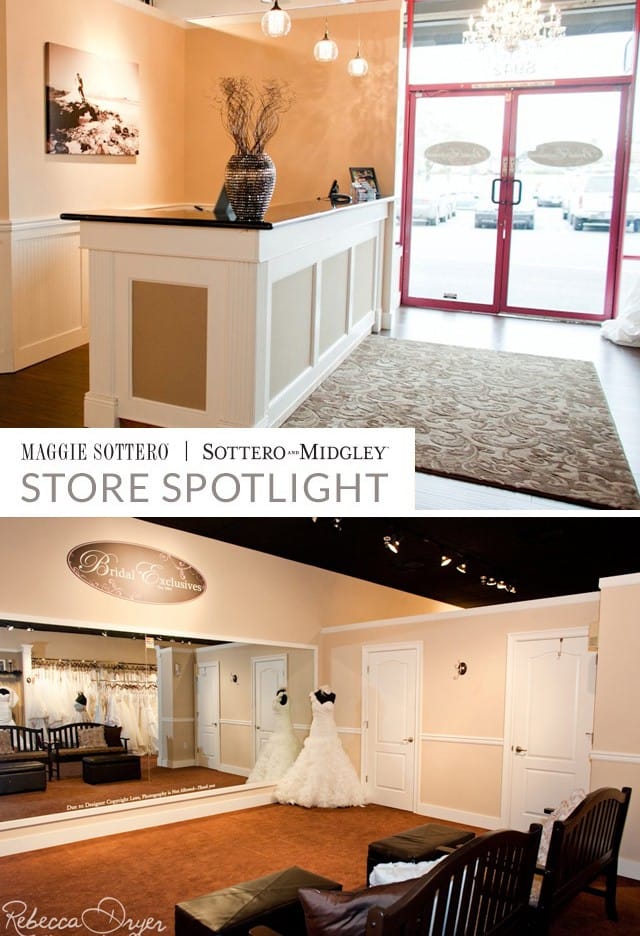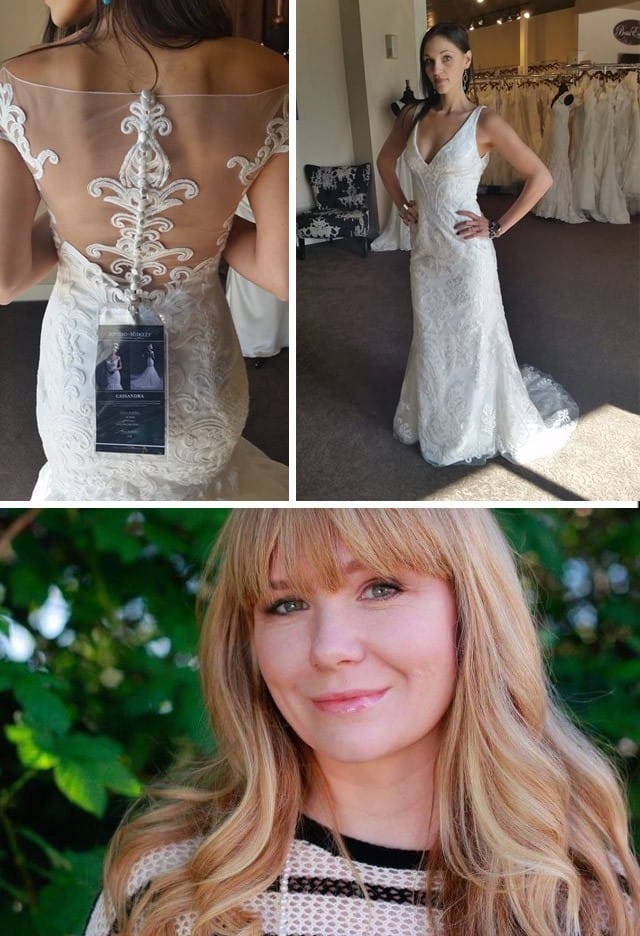 Q: What are the essential items a bride should bring when trying on wedding dresses?
A: "We provide everything you need! Just bring yourself, a friend, and of course, a celebratory bottle of champagne!"
Q: What tips do you have for brides who aren't sure how to pick a dress?
A: "For brides who just aren't quite sure where to begin, we recommend trying on a gown in each silhouette. Often, brides will come in with styles they like, but the shape may not be the most flattering for their body type. Have an open mind, and once you are trying on different silhouettes, you may find that you fall in love with something completely different!"
Q: What trends are you seeing in your region?
A: "We're seeing tons of really full ball gowns and big jewelry!"
Q: What is your favorite part about working with brides?
A: "We love working with brides because seeing them smile when they finally find their dream wedding gown… It's an incredible feeling!"
Q: Which Maggie Sottero/Sottero and Midgley gown would you choose to wear for your own wedding?
A: "That may be the hardest question yet… We love so many!"
Q: What is your favorite bridal trend?
A: "We're loving fun and funky wedding shoes… When a bride picks up her skirt, it's a fun surprise!"
Q: If you could tell brides one thing, what would it be?
A: "Order your gown as soon as you can to allow time for it to arrive, and time for any alterations you may need!"