Tips and Trends
|
November 5, 2014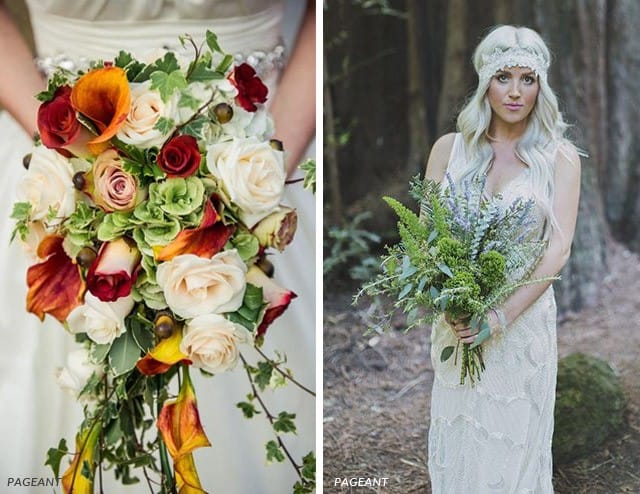 Whatever the recipe for your wedding day, bouquets are bound to make an appearance. From sweet pastel roses to lush, exotic calla lilies, the blooms you choose help set the mood and infuse everything with romance and vibrancy. Don't know where to start? You've come to the right place! We've compiled the most popular bouquet styles below in our bridal bouquet glossary.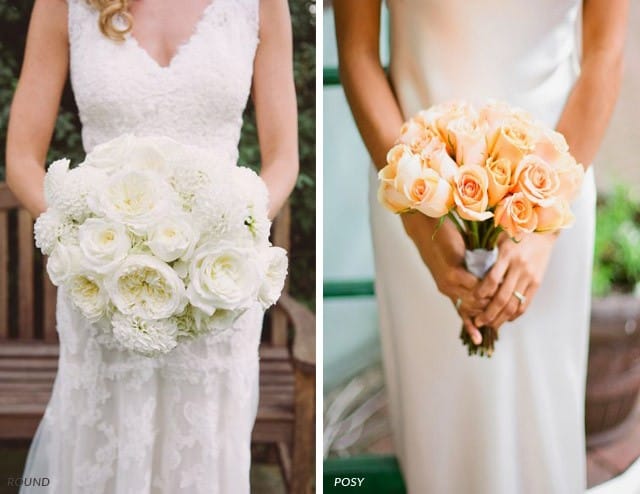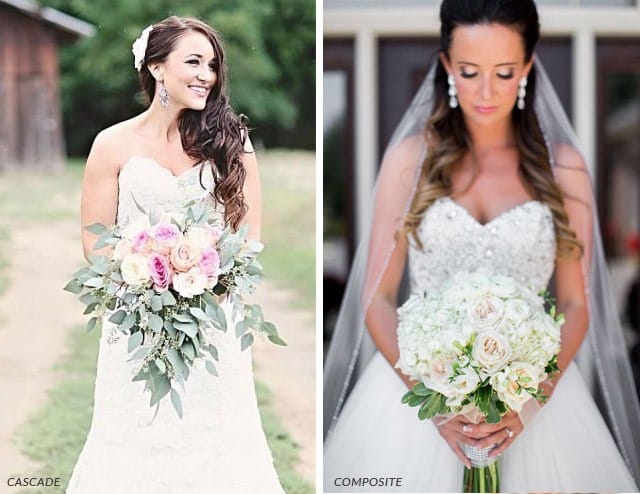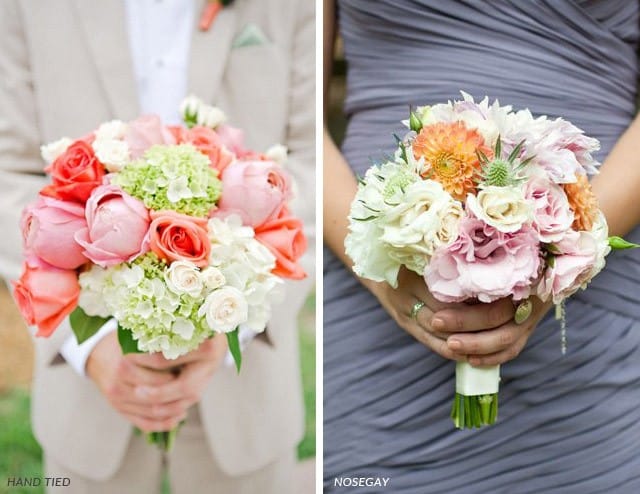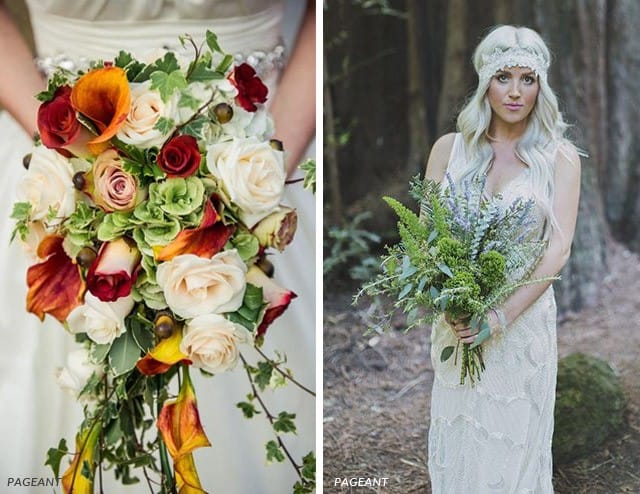 Round: This traditional bride's bouquet is a cluster of flowers secured together with a ribbon or tie. The stems are typically cut to the same length, creating a classic and polished choice for the bride.
Posy: This sweet bouquet has grown in popularity in recent years. The round arrangement is smaller than traditional bouquets and held together with a ribbon.
Cascade: Brides seeking a more dramatic look will love a cascade or pageant bouquet. The stems are hand tied or anchored in a holder as big blooms and lush foliage spill from the base.
Composite: A dense gathering of petals or buds wired together on a single stem to look like a single, oversized bloom. Ooh la la!
Hand-Tied: Another simple and classic choice, this arrangement is a bunch of flowers tied loosely together. Perfect for a more relaxed ceremony!
Nosegay: An ideal arrangement for a bridesmaid, the nosegay is a compact cluster of flowers with stems cut to uniform length.
Pageant: Slightly more structured than the cascade, a pageant bouquet has long stems and is designed to be cradled in the arms as you walk down the aisle.
Before you meet with your florist, take time to research arrangements by scrolling through our blog and Pinterest page. Note what bouquet styles, flower types, and colors you are drawn to. Keep in mind the season you are getting married and any weather restrictions you may have. (Peonies, for instance, make beautiful accompaniments to a spring wedding, but can be pricey and not as fresh in a winter bouquet.) Lastly, go for personality! Everything from the symbolism of flowers to your hometown history can inspire a unique and show-stopping arrangement!