Tips and Trends
|
June 11, 2015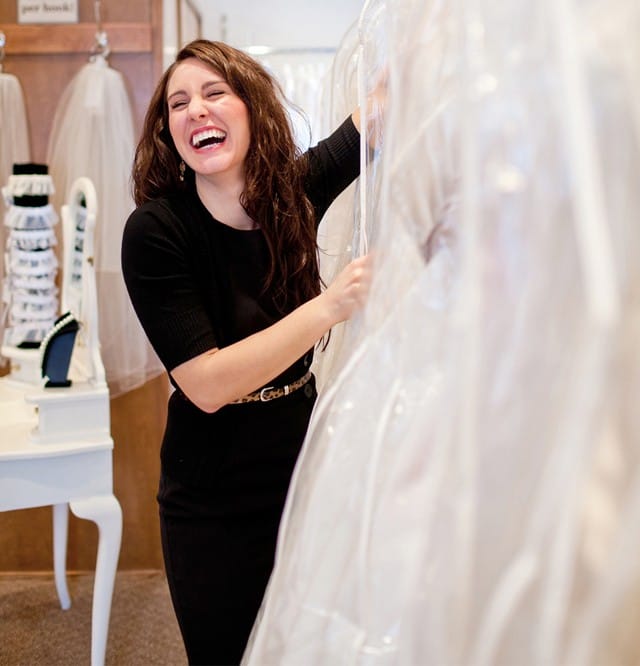 One step into The Wedding Shoppe in St. Paul, Minnesota, and brides will be completely enchanted. Surrounded by romantic wedding dresses, elegant chandeliers, and a friendly and knowledgeable staff, The Wedding Shoppe is here to help brides achieve their wedding dreams.  We chatted with the experts at The Wedding Shoppe, one of our premier retailers, for some tips on trying on wedding dresses, and ultimately, finding the dress of your dreams! Hannah, The Wedding Shoppe's Marketing Specialist, shares her tips for wedding dress shopping success below… Plus, photos from their lovely store!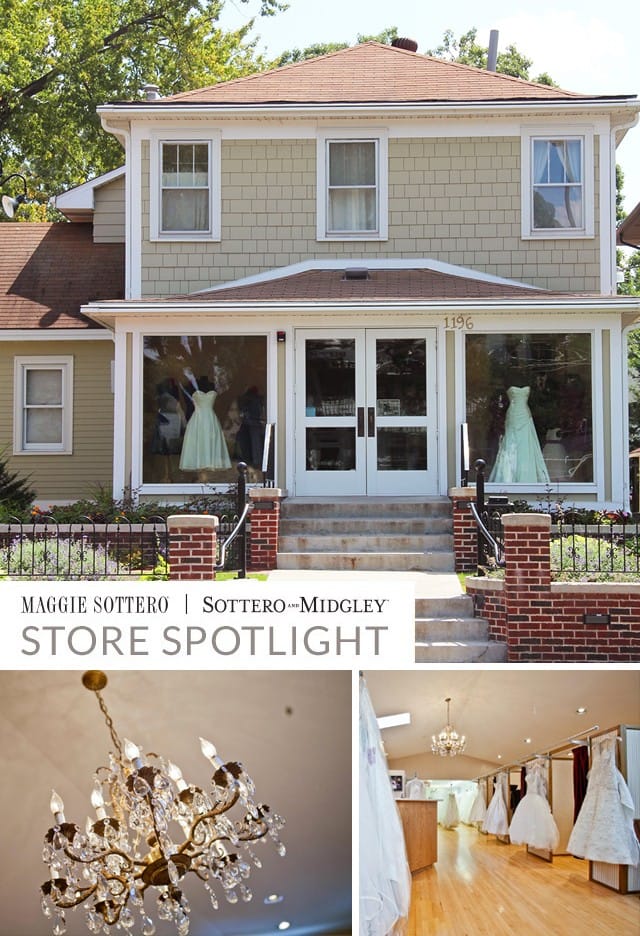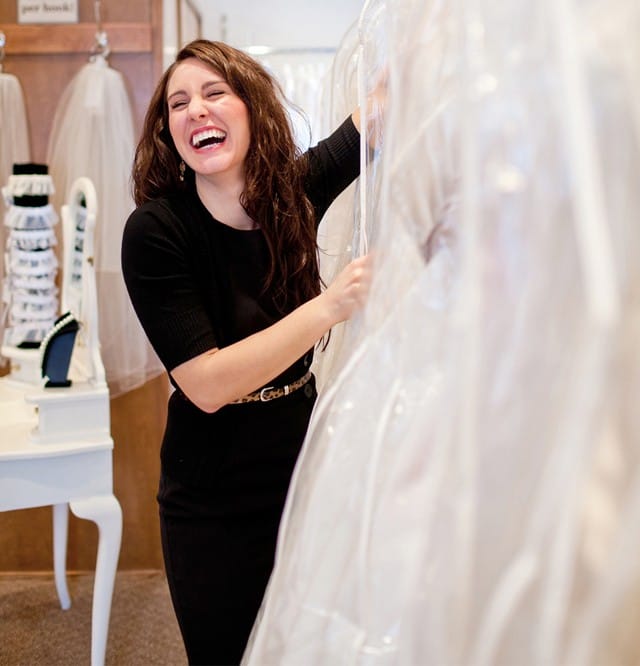 Q: What are the essential items a bride should bring when trying on wedding dresses?
A: "First and foremost, a trusted entourage of family and friends who will help you find 'the dress'. Along with your team, bring any undergarments you plan on wearing on your wedding day. If you have shoes or other accessories picked out, bring those too! Putting it all together will help you picture the final look and make your decision."
Q: What tips do you have for brides who aren't sure how to pick a dress?
A: "There are plenty of ways to get inspiration. Browse wedding blogs, magazines and Pinterest. Save your favorites so you can show them to your consultant when you shop. Not sure which silhouette works best for you? Open your closet! Which necklines and fit do you see the most of? What you wear every day could lead you to a gown you'll feel comfortable and confident in. Finally, confide in your consultant! Help them get to know you, your personal style, and what you like. The more open you are, the easier it will be for them to pick our something perfect."
Q: What trends are you seeing in your region?
A: "Boho-chi bridal gowns are definitely on trend. Look for lots of detailed lace, unique necklines and low, dramatic backs. Sleeves, another huge trend right now, fit into this trend, especially in illusion styles with lace appliques. We're also seeing a lot of colored wedding dresses, from romantic blush to icy blue."
Q: What is your favorite part about working with brides?
A: "The moment a bride finds her dress — there's nothing like it. We're honored to be part of every customer's big day, and knowing we helped make their wedding dreams a reality is an incredible feeling."
Q: Which Maggie Sottero/Sottero and Midgley gown would you choose to wear for your own wedding?
A: "Karena Royale is a timeless choice. The fit is flattering, the lace is exquisite, and the styling potential is endless!"
Q: What is your favorite bridal trend?
A: "Dramatic backs. There are plenty of ways to take on this chic trend — why not have fun and turn heads when you exit?"
Q: If you could tell brides on thing, what would it be?
A: "Pick the dress you love. Your entourage may have their opinions, but more than anything they want you to find your dream dress. When you find it, you'll know!"