Events and Boutiques
|
April 6, 2020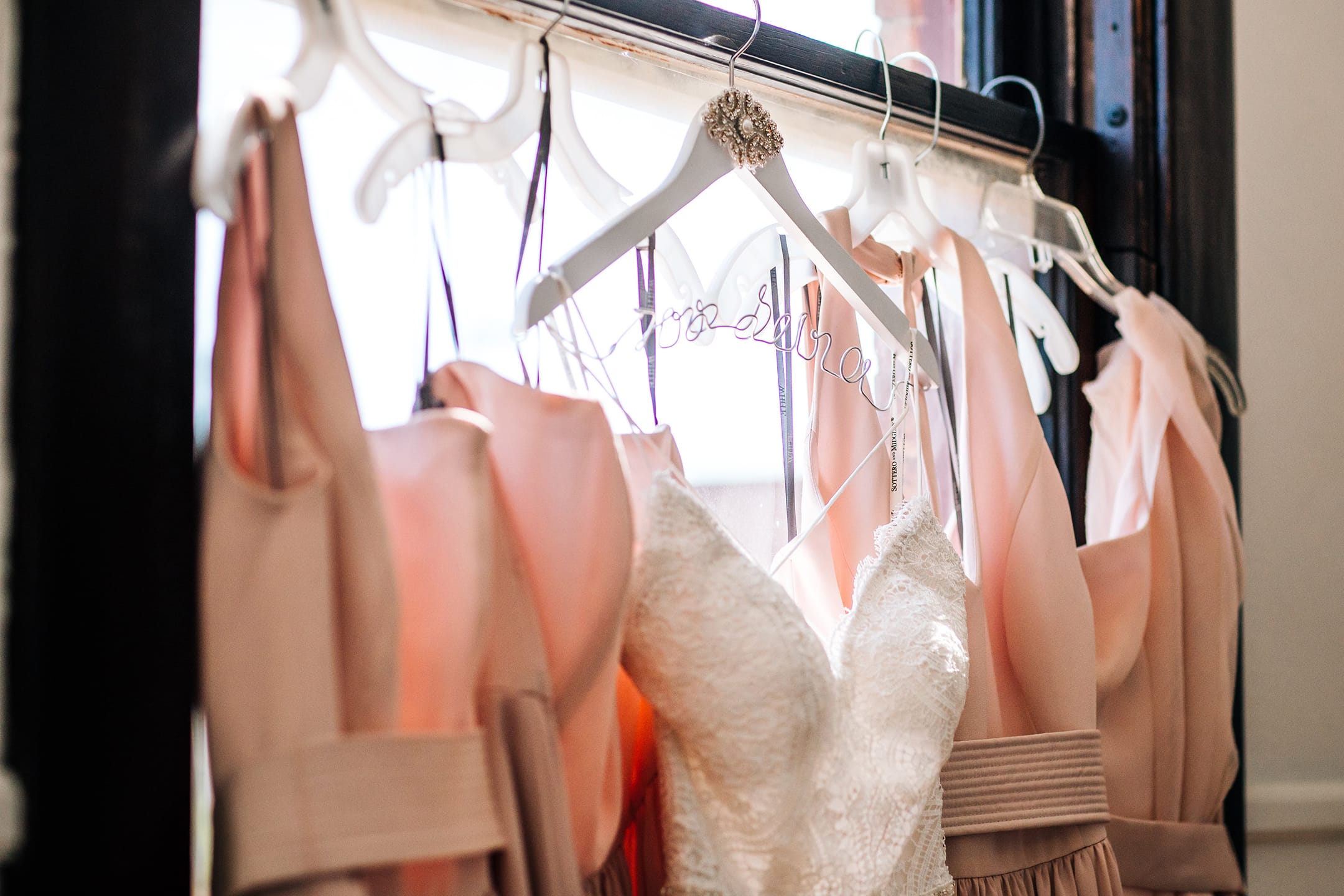 We are all in this unprecedented time together. Through it all, we want you to know that we've got your back! With new developments unfolding every day, the safety and well being of our employees, retailers, and brides is our top priority. As such, all global offices for Maggie Sottero Designs are now working remotely, but business is still operating as usual. We are also encouraging bridal salons to work digitally as much as possible. As such, many of our boutiques have come up with creative ways brides-to-be can keep wedding dress shopping while social distancing.
These efforts include private and virtual fittings (hello digital age!), curbside pickup, no-contact payments, special sales, and increased sanitizing efforts—all of which can provide you with a sense of comfort and safety.
First Things First, Are Wedding Dress Shops Open During Coronavirus?
Our stores have found creative ways to help brides shop for wedding dresses while doing their part to uphold the safety and security measures recommended by national and local authorities With varying state guidelines, new safety measures and social distancing in place, some of our boutiques are going virtual while others are permitted to stay open!
The shops that have stayed open have implemented shorter hours of operation and are only accommodating one bride to two brides at a time. And many retailers who have closed their doors may still be available for private bride appointments (upon request). If you need more information about the appointment types available, call your local boutique. Most shops have an offsite customer service team to answer your questions or schedule a virtual consultations. Our shops are following guidelines and are still committed to helping you find your dream gown!
Is It Safe to Shop Locally for Wedding Dresses During Coronavirus?
While we are by no means experts on CDC and Health Department guidelines and cannot guarantee our retailers' methods, we are happy to report that our boutiques are making extra efforts to clean, sanitize, and limit interpersonal contact among their team members, guests, and appointment activities.
These measures include rigorous in-shop cleaning and sanitizing between appointments, as well as no-contact payment options and curbside pickup. These efforts are intended to improve safety and give brides a safe and comfortable shopping experience during this difficult time.
Are Any Bridal Boutiques Extending Sales or Special offers?
Yes! Many bridal boutiques are offering special gown sales with curbside pickup for purchases- some may even ship the gown to your home. So, if you're ready to find your dream dress at a great price (including take-home sample styles or quick-delivery options), now is the time to support small business while also staying safe.
Can I Bring my Friends and Family to Shop for Wedding Dresses During Coronavirus?
Sort of. If you've booked a traditional in-store bridal appointment, you will likely be asked to limit your entourage and opt for virtual communication methods. But fear not, many of our shops feature super-fast Wi-Fi connections. They also have in-shop tablets to allow brides to check in with their friends and family, social-distancing-style.
Many brides are using cell phones and video chat to check in with Mom or Grandma during an appointment or sharing photos to crowd-source their decision. Easy peasy!
Are Virtual Wedding Dress Appointments Available?
Yes, yes, yes, and yes! If you're looking to digital-ize as much of your wedding dress shopping as possible, check out your local bridal boutiques' social media or website for information on booking a virtual bridal appointment.
Many of our retailers, like Mary's Designer Bridal, have taken extra steps to provide private, virtual bridal appointments so you can find your dream gown from the comfort and safety of your own home. Watch the video below for more details!
Several shops have also upped their use of Instagram Stories and Facebook Live videos to show off their gorgeous gowns—offering a great way for you to browse and share your favorite styles. If you find a gown you love, simply inquire with your retailer about any low- or no-contact purchase, delivery, or curbside options to keep as safe as possible.
In conclusion, Maggie Sottero Designs is honored to be a part of our brides' happiest days. During this uncertain time, we are heartened by hope in the future. We can't wait for when couples can safely celebrate their love with friends and family. Please be assured that we are monitoring the global situation and working with our Authorized Retailers to provide a safe, smart, and yet still totally enjoyable experience for your wedding dress shopping during coronavirus.
If you want to find your dream wedding dress, take our style quiz, browse the wedding gowns on our website, and head to our Store Locator to find a boutique near you. Also inquire with your local boutique about what new services are available for wedding dress shopping during coronavirus. Best wishes!