Tips and Trends
|
May 18, 2015
Nothing captures the story and emotion of your big day like a wedding video. But like most aspects of planning a wedding, hiring the right videographer can be overwhelming and stressful. Read below for our quick tips on hiring a pro!

Wedding videographer just not in your budget? Opt for a friend with a smart phone or flip cam to act as amateur filmmaker. With the variety of user-friendly editing apps out there, it's easier than ever to create a beautiful and stylish video capsule of your big day.
The Beautiful Elopement Film Of Tyler & Melissa In Dublin, Ireland from Seth Dunlap on Vimeo.
Enlist the help of your most tech-savvy friend… just make sure to thank them with a heartfelt note of thanks and a souvenir from your honeymoon!
Just as you do with your photographer, you want your vision to align with your wedding videographer's style. Ask your recently wed friends for their recommendations, and don't be afraid to approach your vendors; they've been in the wedding industry for a while and have excellent insights.
Luisa Brimble via Ruffled
Some wedding videographers also offer package deals with photographers, or are photographers as well!
If you seek a chronological record of the day, choose someone who specializes in documentary-style filming with an eye for detail: you chatting with your bridesmaids as everyone gets dressed, your smile as you walk down the aisle, and the bustle and applause as you make your grand exit. If you have something more creative and artistic in mind, find a reputable but ambitious videographer who inspires you!
Natasha + Mikhail's Seattle Wedding Film from Jimmy Jensen on Vimeo.
Amanda & Jack's Wedding Highlight from Love Captured Productions on Vimeo.
Modern brides opt for a variety of innovative and personalized wedding videos, including "movie trailer" previews of the occasion, stylized action montages, and couple interviews that incorporate screenshots of photos, keepsakes, and text. Finally, if you have a retro aesthetic in mind, ask potential videographers about film and analog options. Brides who create a rustic or vintage-inspired wedding love the old school feel of a grainy, overlaid film in the spirit of Super 8 movie-making.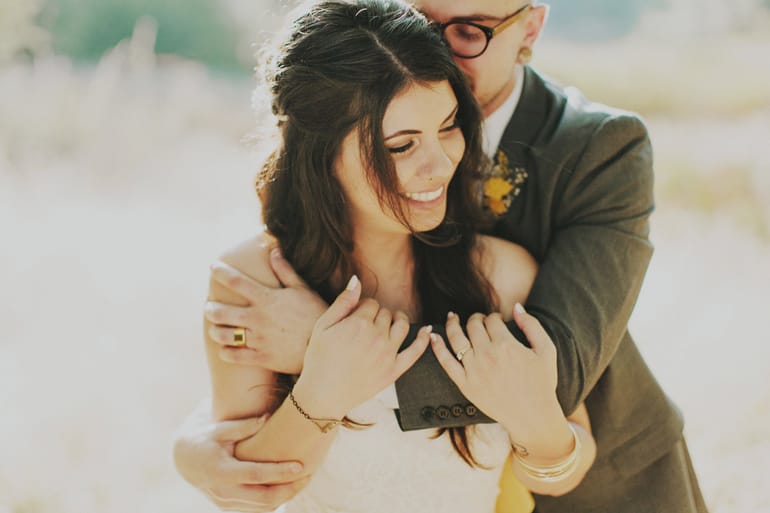 Once you've found a wedding videographer you're excited to work with, schedule a time to meet and ask preliminary questions. Has the videographer shot at your ceremony or reception location before? Most photographers and filmmakers know how to find the best light, but familiarity with the layout always helps. Have they met or worked with your photographer?
Since the pair will be filming closely throughout the day, introduce them beforehand to talk about the formatting and logistics. What is their itemized pricing? It's easy to get hit with surprise charges on your big day, such as travel costs and special editing fees. And lastly, what kind of direction or input does the videographer need from you? Many videographers have a specific vision in mind when they create each piece, so if you have a particular idea of what you want, speak up!
A basic agenda to discuss with your videographer:
• A save-the-date video
• An engagement shoot
• Documenting the "getting ready" portion
• A boudoir session
• The "First Look" video
• The ceremony itself
• A cinematic shoot following the ceremony (similar to formal wedding-party photos you take at your venue)
• Documenting the cocktail hour
• Recording the speeches
• Filming the dancing, cake-cutting, and bouquet toss
• The send-off shoot
Before you hand over your deposit, review the details of your contract. What does the total cost include? Is your end-product a five-minute highlight video or a six-hour play-by-play? What is the resolution of the images and videos you will receive? Review when the photographer will arrive and leave on your wedding day, and how soon afterwards you can expect to see the finished product. Now relax, and enjoy the memories! (But before you go, browse our tips for looking amazing in your wedding photos.)