Real Weddings
Tips and Trends
|
December 11, 2019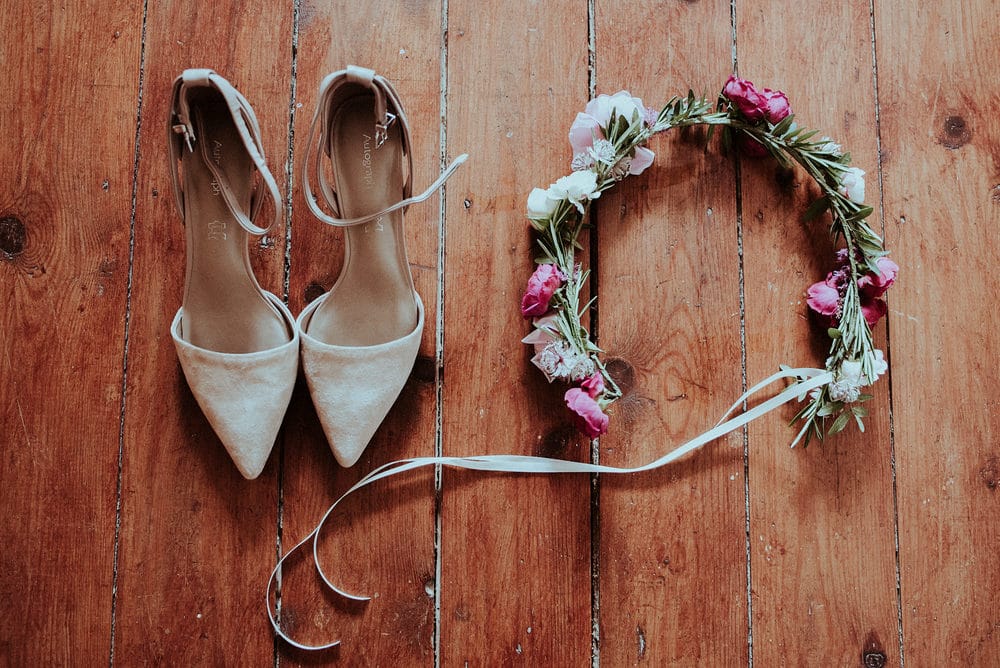 The "boho wedding dress" aesthetic can mean a lot of things (beachy-folksy-rocker-chic, anyone?), but there's one thing for certain: nothing says "Serious moonlight!" like a relaxed silhouette with sexy details. Love the look of eyelet lace and draping? Keep scrolling for our 13 favorite boho bridal accessories for the latest bohemian wedding styles.
Elevate the boho festival standard for your wedding day.
We know, we know, groundbreaking. But a little twist (delicate greenery, a monochromatic palette) can elevate this festival standard.
A simple floral accessory to compliment your shimmery lace boho wedding dress.
Just picked. Instant chic.
Add chic to your boho bridal look.
Simple accessories to compliment a stunning lace bohemian wedding gown
For the barefoot bridal princess.
Bonus points for bridal shoots that involve vintage vans!
Lots of fringe does a boho bride good.
A perfect bohemian wedding look for winter festivities.
For the belle of the boho ball.
Accessorize your boho wedding with cold-shoulder and chic illusion details.
Bohemian pendant accessories to add a little bling to your sexy boho wedding dress.
(Come to think of it, necklace placement is limited only by the imagination.)
Add some boho bridal earrings to make a statement.
Go off the beaten track with clustered pearls or unique textures.
Boho romance meets Gatsby glamour.
Bohemian romance and Gatsby glamor? Oh yes, that's a thing.
Legs for boho bridal days.
Look at this sexy bohemian bridal look for a nontraditional wedding vibe.
Tie it up, boho brides.
A great way to get unforgettable wedding portraits.
12. Deirdre Long Sleeve Wedding Dress + A Boho Bridal Veil
Get the best photos ever with statement bohemian bridal accessories
Vintage, whimsical, and a whole lot of romance.
Think cool for bohemian wedding shoes.
Turquoise, ballet ribbons, celestial embellishments, and velvet.
Ready to start shopping for your dream boho wedding dress? Head to an authorized retailer to place your order!
Find Your Store