Real Weddings
|
November 28, 2016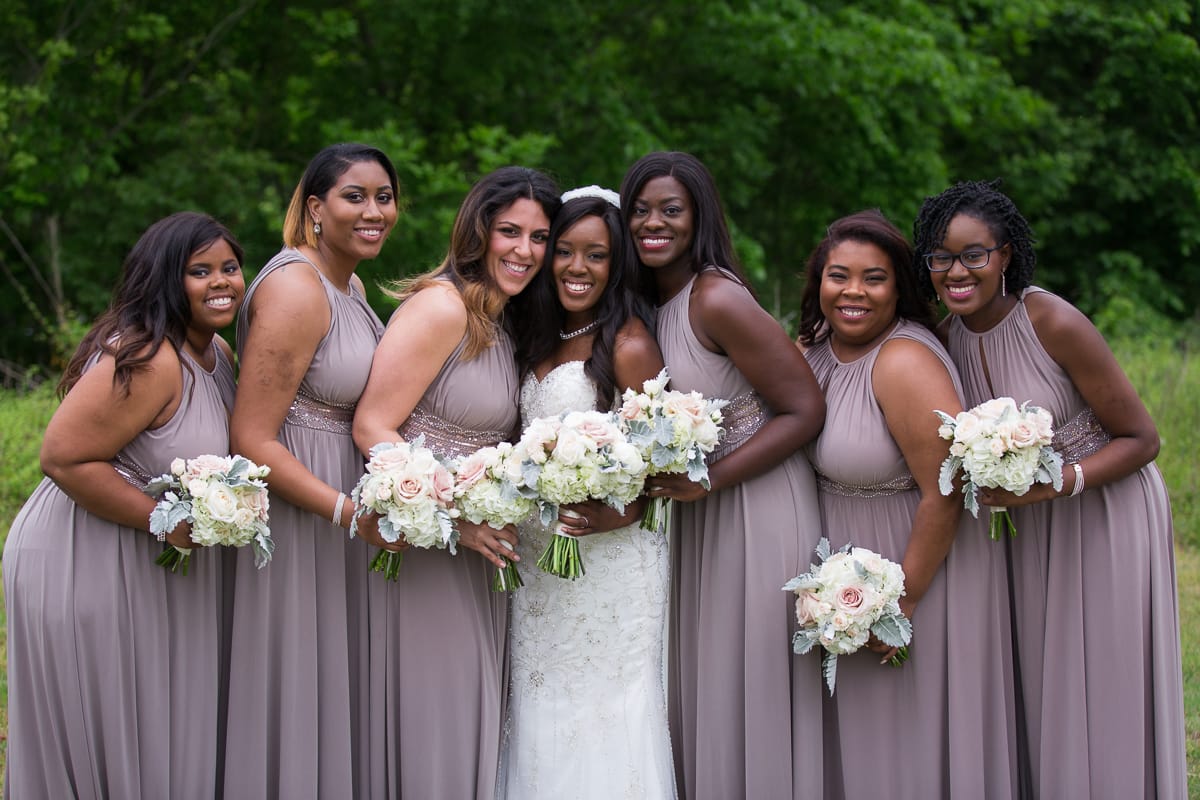 For some major #wedspo, check out this southern wedding featuring pastel florals, a fairytale ballroom, and multicultural accents from the bride's Ghanaian ancestry! Keep scrolling for Chelsea and Morgan's love story, and check out our list of bridal traditions from around the world for more international wedding inspo.
Which Maggie Sottero gown did you wear?
Janelle
*This gown has been discontinued. Please see Colleen by Maggie Sottero for a similar style!
How did you know when you found "the dress"?
My mom and I eyed this dress within a minute of entering Trudys Brides in California, and I was convinced it was "the dress." I didn't want to be too eager, so I found a couple of alternatives to consider, too. I tried on two dresses, and the grand finale was the Janelle. I knew immediately it was the dress I wanted to wear for my wedding because it fit like a glove and the design was captivating! Again, not wanting to be too eager, I waited to try the dress when my best friends flew into town, and they thought the dress was just as stunning. The dress was so elegant, and sparkled in such a sophisticated way. It was the perfect choice for me and how I envisioned my big day.
What was your favorite part of the dress?
The intricate beading. In a moderately lit room, the sparkle holds all the attention without being too dramatic.
How did you and your partner meet?
Morgan and I were high school sweethearts… we began dating our senior year, and have been attached at the hip ever since!
How did he propose?
Morgan surprised me with a trip to Carmel, my favorite city on the California coast. We took a lovely hike, followed by a nice lunch downtown, and ended with a walk along the beach. Once we were in a secluded area, he asked me to marry him! It was incredibly private and special. All around, a wonderful day 🙂
Where did you get married?
We're both from North Carolina, so we got married at the Grand Marquise Ballroom in Garner, NC.
Did your wedding have a theme?
Our wedding was elegant, simple yet grand, and multicultural (my family is from Ghana so parts of the event were inspired by Ghanaian traditions).
How did you decide what you wanted your wedding to look like?
I love neutral colors, and after a lot of time on Pinterest, I opted for a picturesque venue with an elegant dress to contrast my neutral color palette. I wanted subtle elegance, and I think everything came together nicely!
What was your favorite wedding day moment?
I have so many favorites, but if I had to choose, I'd say being introduced as husband & wife for the first time, as well as hearing the beautiful speeches during the reception.
What advice do you have for future brides?
On your wedding day, remember to pause, look around, and really take the moment in. The day goes by so fast, you'll want to soak it in and enjoy!
📷: Amber Foster Smith Photography
We're in love with this unique southern wedding featuring pastel florals and multicultural accents! For more wedspo, check out our Pinterest! Best wishes!