Real Weddings
Tips and Trends
|
May 12, 2017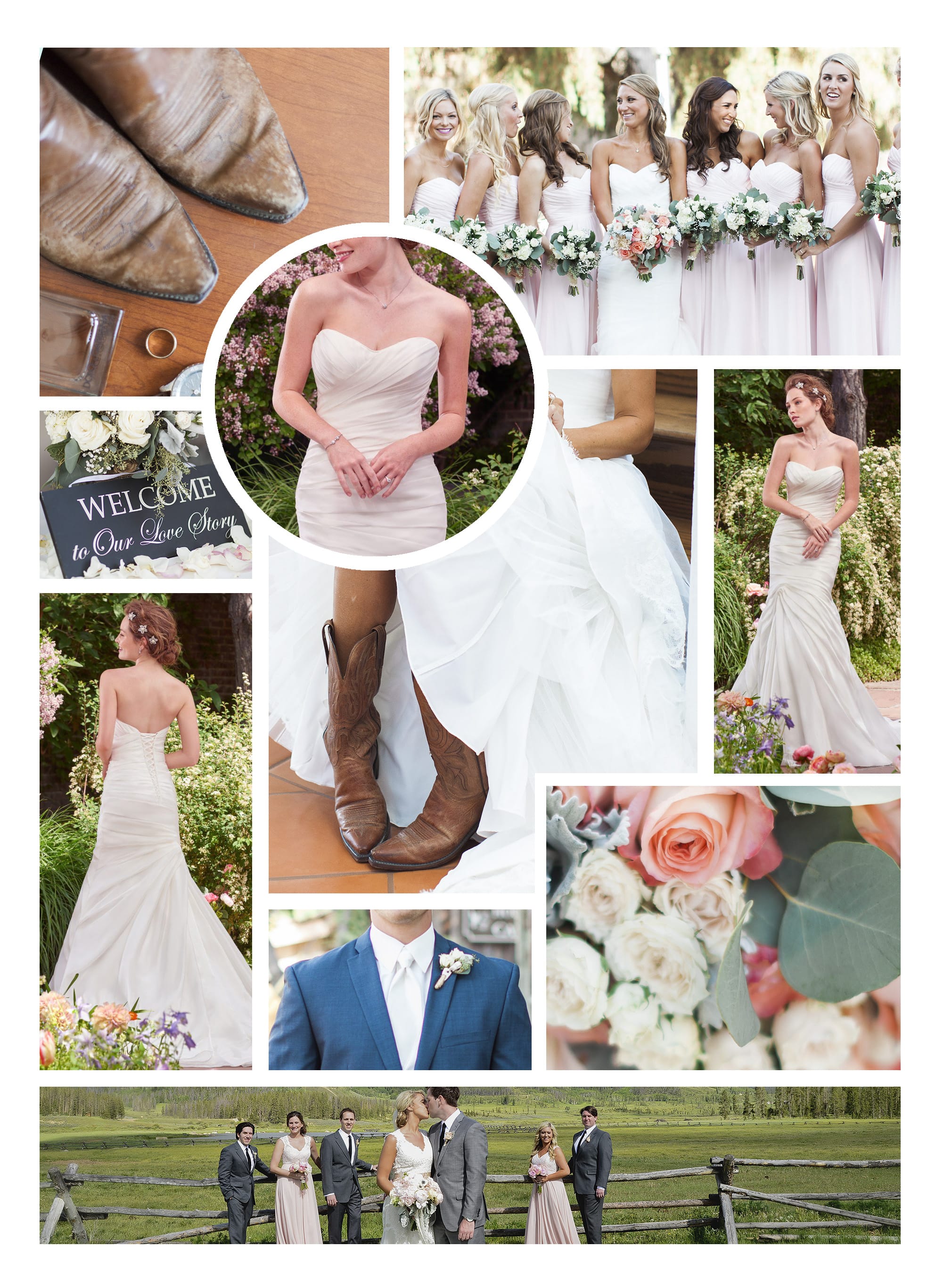 If you're a true-blue shoe lover, you know a killer pair of heels in a chic hue can make or break an outfit. And on your most glamorous of wedding days, the trick is to find shoes that complement your wedding dress, match your aesthetic, AND hold up to long standing sessions and terrain changes.
To keep everything easy-breezy, take a moment to make a shoe game-plan:
• Decide on a venue and season before deciding on wedding shoes.
• Find a pair of shoes (or a few!) before deciding on a dress.
• Don't buy secondhand; new shoes will be more comfortable and supportive once broken in.
• Bring two or three options of heel heights to your first fitting. (If you plan it right, you can return extra pairs later.)
• Ask your Authorized Retailer to alter your wedding dress based on chosen shoe height.
• Plan to switch to a second pair of shoes during your actual wedding day. (But don't go too dramatic with the height change; a pair of too-flat flats will have you stumbling over your hemline if you wore stilettos for the ceremony.)
• Take your wedding shoes for a spin a few weeks before the big day to break them in.
Keep scrolling for some of our favorite pairings courtesy of our real brides, and follow us on Pinterest to start curating your perfect wedding!
📷: Sposto Photography |📷: Rebecca Marie Photography |📷: Funkytown Photography | 📷: Becky Ryan Photography
Find an Authorized Retailer.