Real Weddings
|
July 31, 2017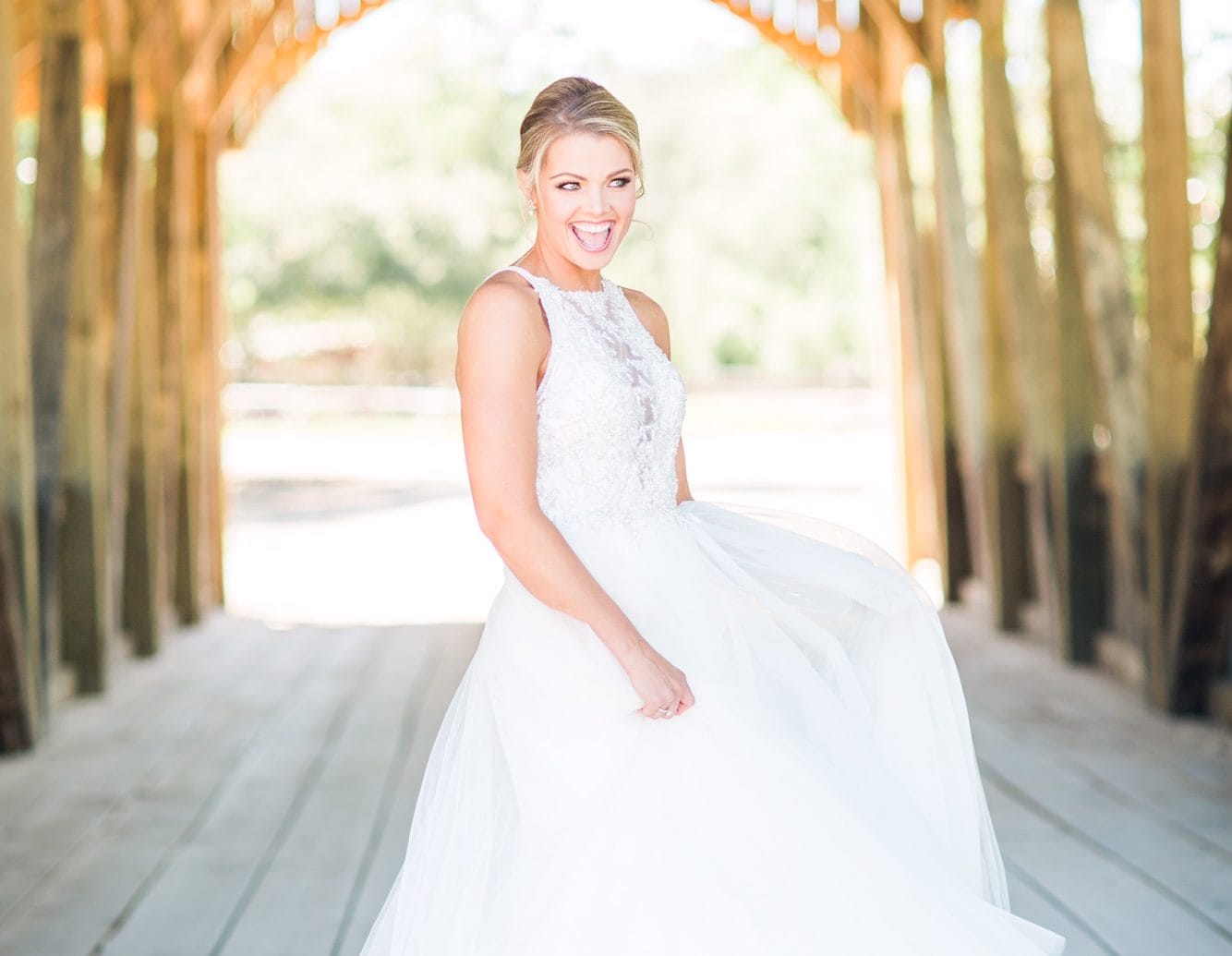 Sometimes a person from your past ends up being your future! Take Kate and Nick, for example, who lost touch after college but ended up reconnecting through a mutual friend. We're honored to be a small part of these modern fairytales, and we want to hear more from our real brides!
Kate wore crystal-embellished Lisette for her big day, featuring a unique halter neckline and voluminous ballgown skirt. Head to an Authorized Retailer to experience this sexy yet elegant gown!
This occasion was shot beautifully by Britney Tarno Photography.
Which Maggie Sottero Designs gown did you wear?
Lisette by Maggie Sottero.
How did you know when you found "the dress"
I knew I found the dress when I tried it on and saw the back. It's incredible! I wanted something different than the dresses you typically see… and found just that!
What was your favorite part of the dress?
The unique lace and beading pattern—it definitely catches your eye! I received countless compliments on my dress!
How did you and your partner meet?
Because of our lifestyle, a LOT of people just assume we met at a rodeo. The truth is… I was selling Border Collie puppies and he wanted to buy one—no joke!
How did he propose?
It was pretty cold outside; we had just gotten done feeding cows and checking calves. We went inside and built a fire to warm up and he proposed by the fire. It was perfect.
Where did you get married?
We got married at our cattle ranch in beautiful Eastern Oregon!
Did your wedding have a theme?
We didn't intentionally choose a theme, but once all our decorations started coming together, we realized we'd be having a rustic yet elegant Wild West wedding!
How did you decide what you wanted your wedding to look like?
We are ranchers, and we wanted our wedding to reflect our lifestyle. We were married in front of our century-old barn on our ranch, under a huge log arch adorned with white flowers, greenery and elk horns. It was absolutely beautiful.
What was your favorite wedding day moment?
Walking down the aisle toward him with my dad. It honestly felt like it was just us, and there weren't over 300 people watching us.
Describe your wedding in one word.
Perfection.
What advice do you have for future brides?
Don't stress yourself out. Do everything that you possibly can far in advance. Don't overcommit yourself to "Pinterest projects." Seriously, just buy the decorations and sell them after your wedding. Don't check the weather ten times a day. If something is beyond your control, let it go!