Dresses
Wedding Inspo
|
May 2, 2016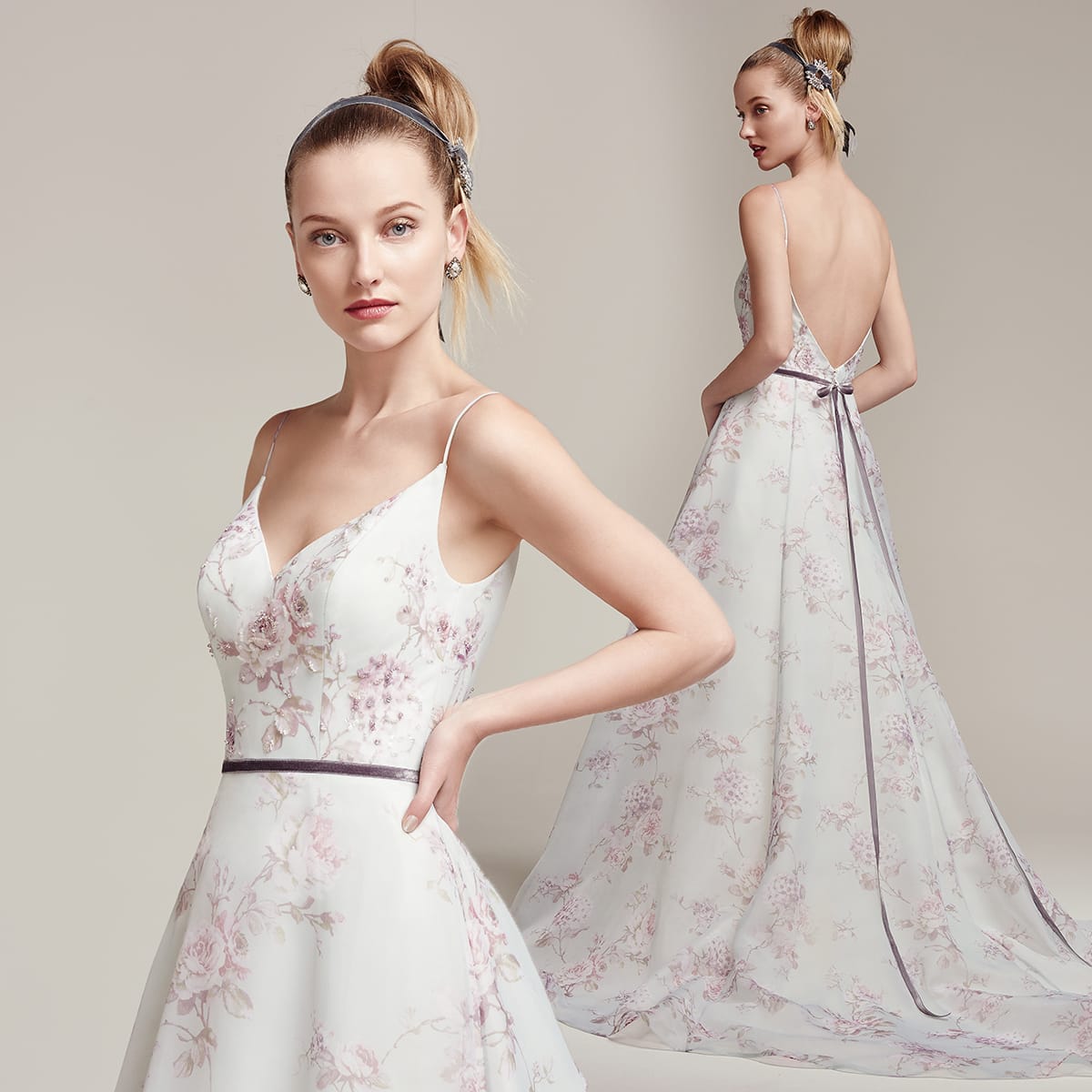 This week we're spotlighting pops of color! Pastel and floral gowns are blooming like spring tulips out of a sea of wintery whites and ivories. These colored wedding dresses are a gorgeous way to make a unique style statement or switch up a traditional bridal look for your reception. Coordinate your palette with your wedding party by lifting or deepening the tone of your bridesmaids' dresses, or stick to neutrals to keep the focus on your gown. Choose fresh bouquets that don't look too matchy-matchy with your gown's hue, and combine textures and patterns that complement rather than gild the lily—a playful floral design is balanced with sleek greenery, and an architectural ballgown tempered with graceful lines.
The Kira gown from Sottero and Midgley is an oh-so-elegant alternative to white for your wedding day! This dress features tea roses cascading over azure blue in an A-line skirt and alluring spaghetti straps. Light crystal embellishments dance over the gown's bodice, and a detachable velvet ribbon (sold separately) draws the eye to your natural waist. The design is a subtle yet sublime nod to French aristocracy—you'll look like you've stepped out of the Gardens of Versailles. So simple and yet so couture, this gown is a standout!
The month of May is all about blossoms and sunny hues, so keep an eye on our blog for upcoming features on fantastic florals and perfect posies! We'll post articles about bouquets and edible blooms for your reception, and even a Periscope tutorial on how to DIY a floral crown. We'd love to hear about how you personalize your own wedding flowers along the way!