Real Weddings
|
July 25, 2016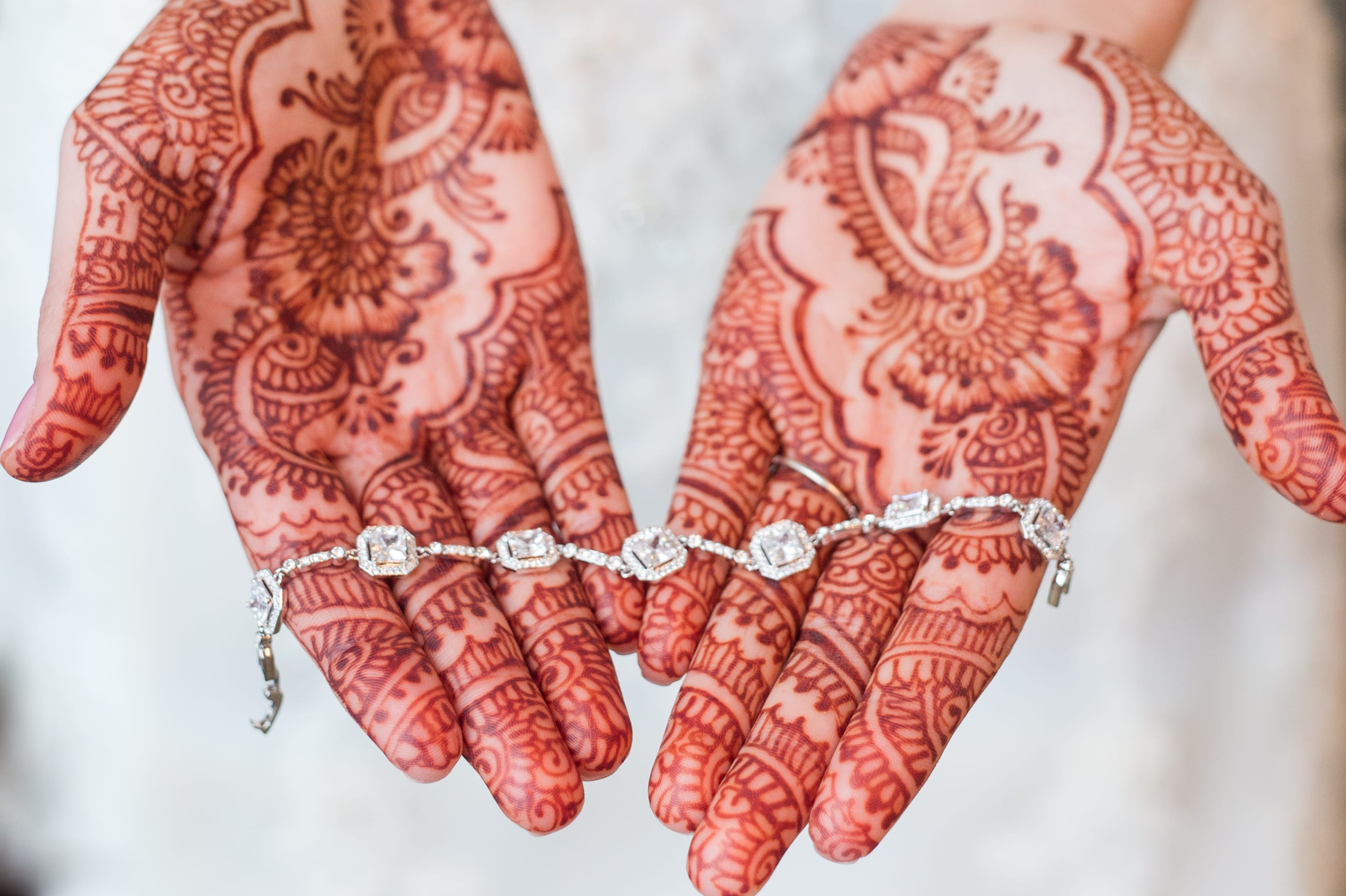 A gorgeous occasion with personal details, Stephanie and Chris's wedding prove a "classic" aesthetic need not be boring! Browse the couple's love story and wedding details below, then keep the inspiration rolling with planning tips and style advice from our real brides:
How to Incorporate Family Heirlooms into Your Wedding
Customized Patience in Chic Vineyard Wedding
Sunny and Vintage-Inspired Wedding in Medieval Ruins
Which Maggie Sottero gown did you wear?
I wore Maggie Sottero's Emma Marie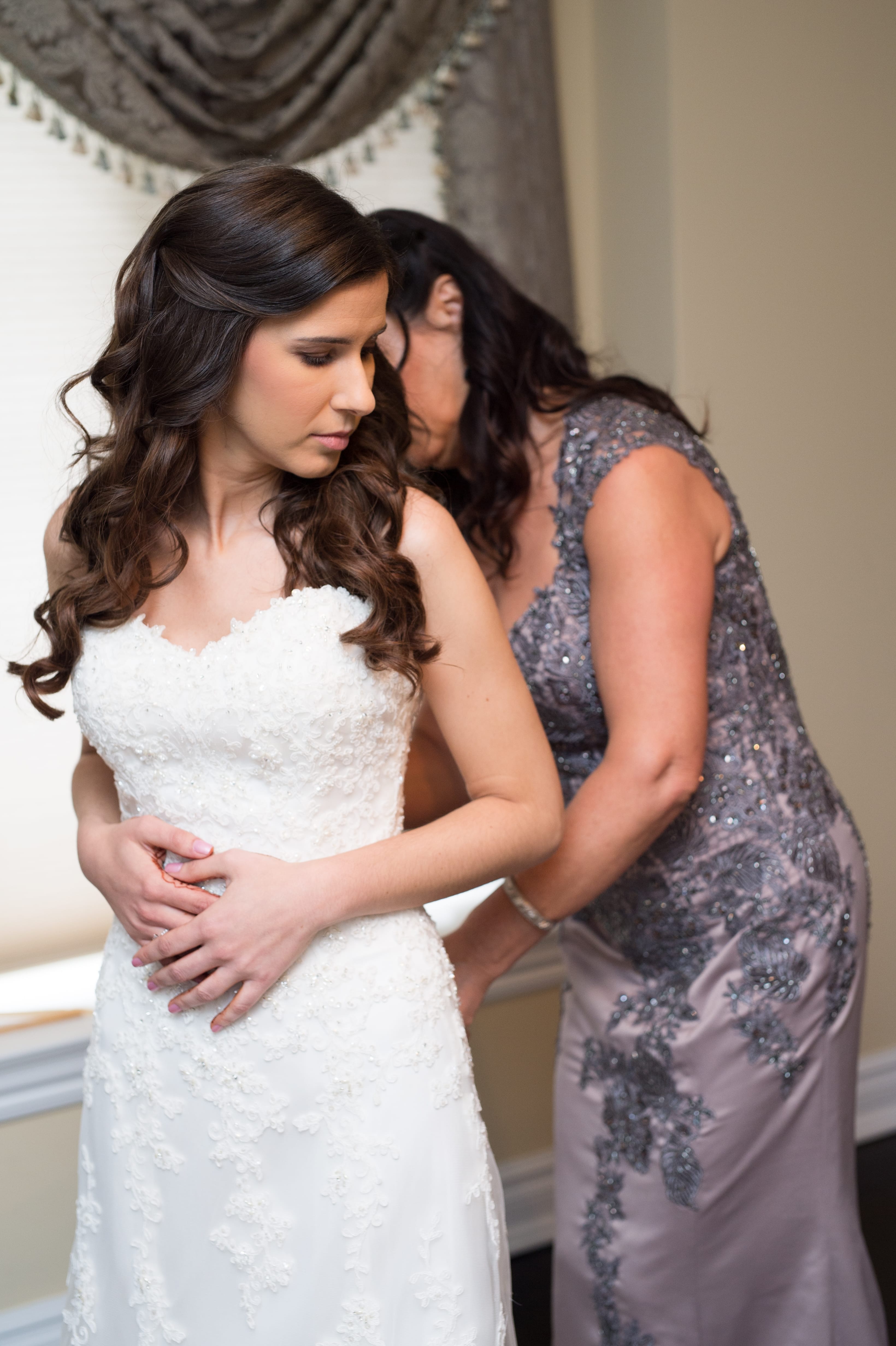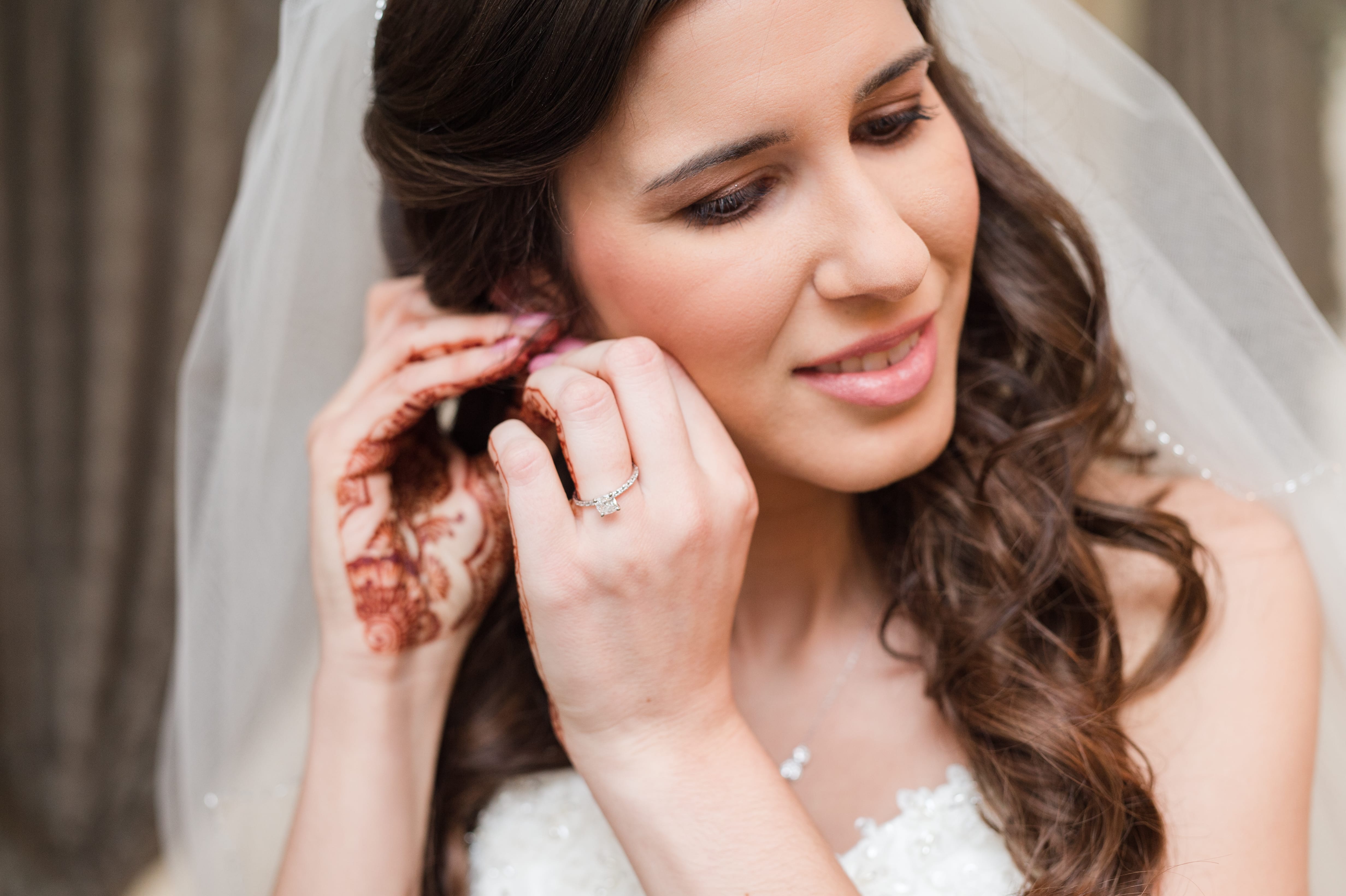 | | |
| --- | --- |
| | |
How did you know when you found 'The Dress'? I actually found my dress a week before I purchased it. At the first bridal shop my mom selected the Emma version of the dress which I was happy with but not yet sold. When we went to the second bridal store, after describing my experience, they told me they had a dress that would top all of them, it was the Emma Marie! I fell in love but I was so nervous and in shock that it happened so quickly, second store about 3 dresses in, that I felt like I needed to wait. I waited a week and every day and night I obsessed over the dress and knew I had to go back. Every other dress felt like I was putting on a table cloth or wearing a dress I stole from my mom or sister's closet. I went back to the second shop with my mom, sister, dad and future mother-in-law. A few of my bridesmaids showed up later. When I put the dress on for the second time I came out and my whole family was in tears, including my dad. I started to walk around in it and I started to cry. I finally felt like a bride and knew the dress was made for me.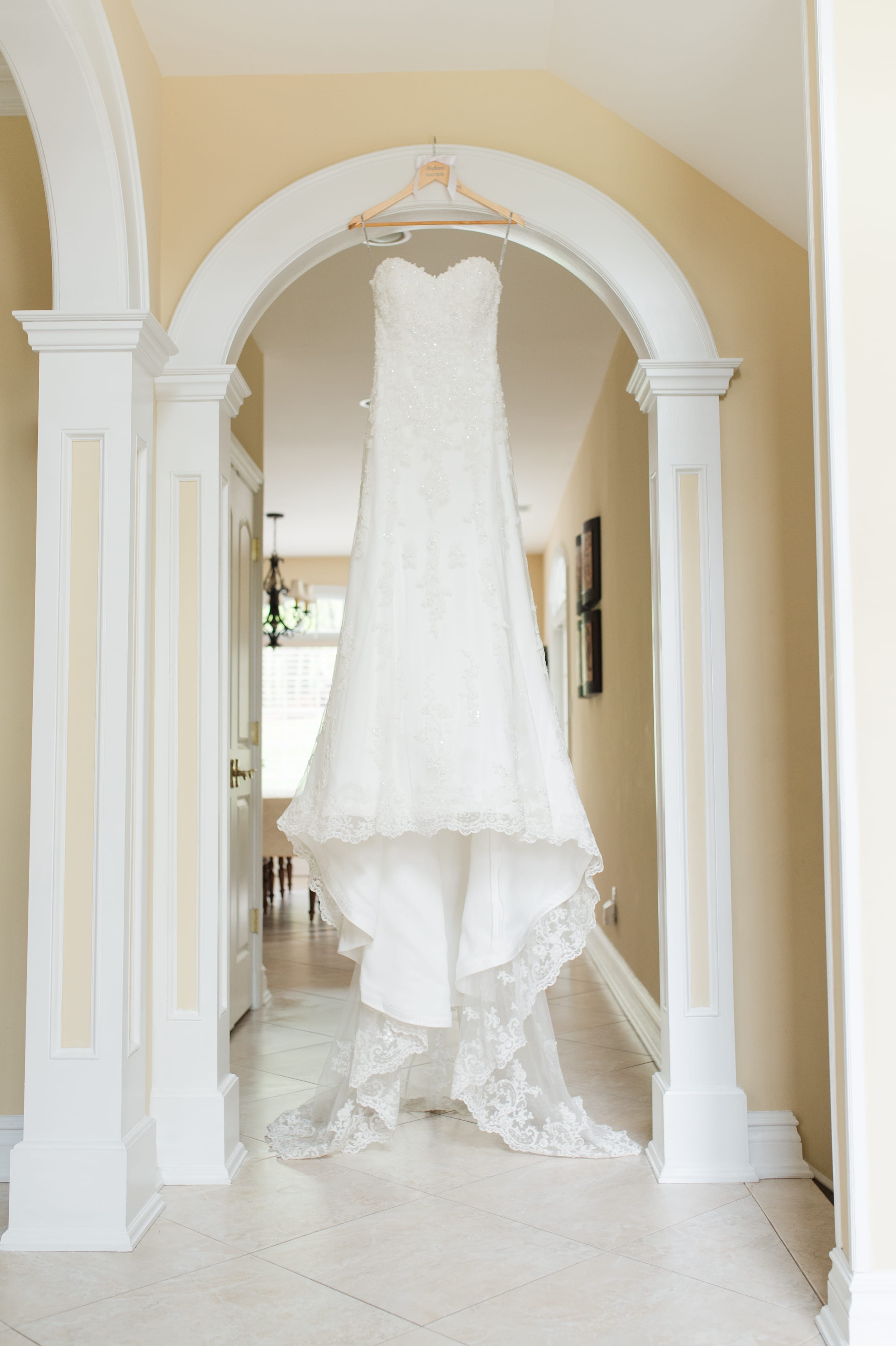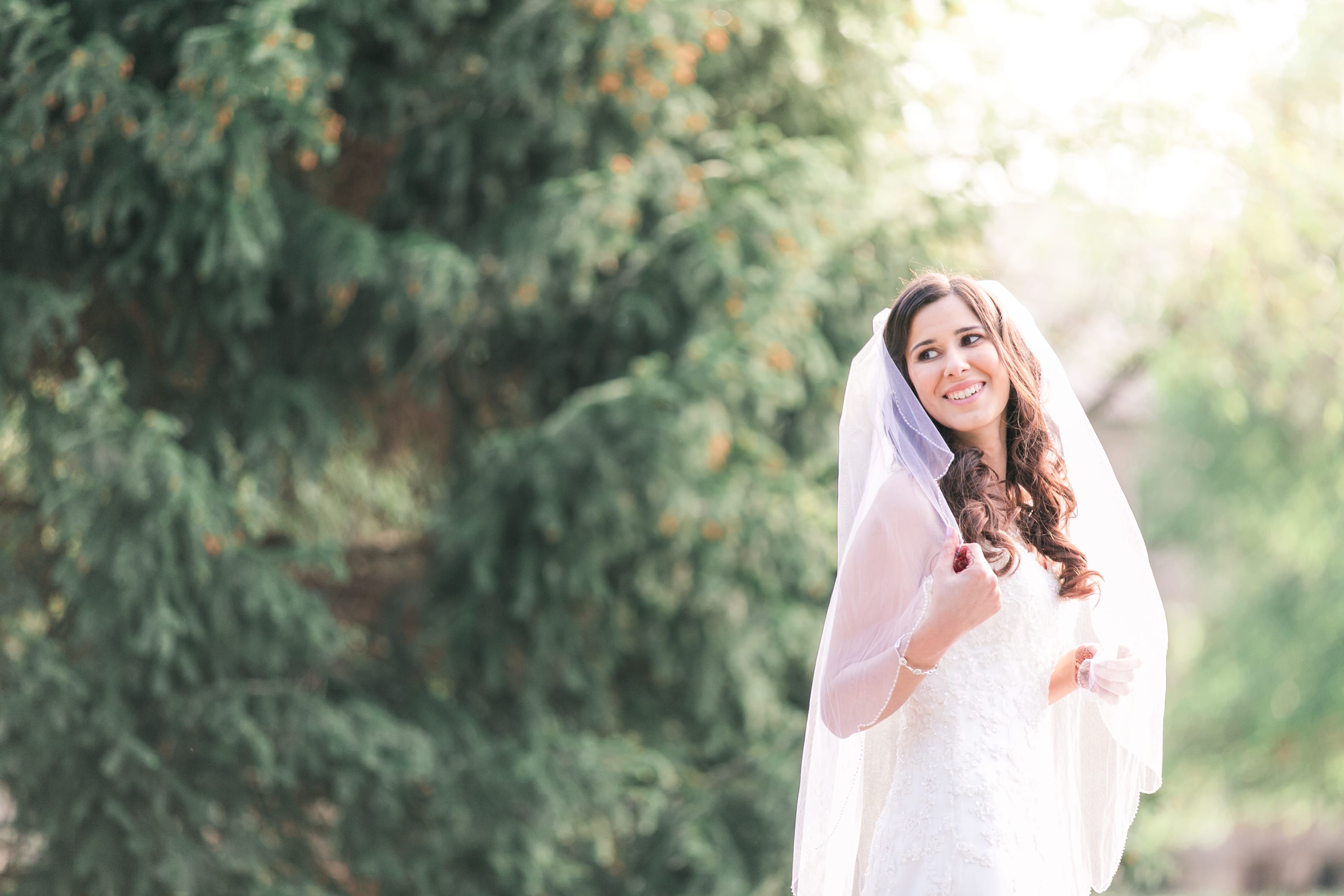 What was your favorite part of the dress?
I was fascinated by the extended illusion-train. When I had it on I could not stop turning to the back and staring down at it. The buttons along the back was my second favorite; it brought it all together.
How did you and your partner meet?
Chris and I met at Seton Hall University in South Orange NJ while studying for our undergrad. We met through a mutual friend in class.
How did he propose?
He tricked me into believing I was going to give a coworker's son a tour of Seton Hall's campus. When we got to campus, we walked towards the center to meet up with his coworker. We sat on a bench in the middle of campus as we waited we reminisced. Next thing you know he slid off the bench and was proposing on one knee. I was so in shock that I was still confused at the end when his coworker never appeared.
Where did you get married?
We ended up getting married at the immaculate conception chapel on seton hall campus. It made the most sense given our history there. We celebrated the reception at the Bridgewater Manor.
Did your wedding have a theme?
We did not have a theme. I was trying to achieve a simple elegance, timeless with a touch of rustic. I used neutral colors such as ivories, creams, whites, blush and gray.
How did you decide what you wanted your wedding to look like?
I never actually came to a decision on how the wedding would look like, it all naturally fell into place once I got my dress. Slowly I put the pieces together and in the end it represented us.
What was your favorite wedding day moment?
There were so many moments that I was anticipating to be my favorite and there are so many great moments to pick. I would have to say my favorite moment was one I did not expect. It was during the cake cutting. Chris, my husband, took his finger and swiped the cake and acted as if he was going to get me with icing. However, he just tricked me again and ended up eating the icing himself. He caught me off guard and I laughed, it's just like him.
Describe your wedding in one word.
Unreal
What advice do you have for future brides?
Everyone will give you advice along the way, brides to be, past brides, family members, vendors, you name it. Everyone will tell you to enjoy the moment it's gone in an instant, the day is about you and your fiancé, don't worry about other people's opinions. They are all right. But the one piece of advice I was given by one of my best friends and bridesmaid as I went through the stress a wedding brings is be true to your heart. If you don't love something or don't want something or you are feeling pressured into doing something that is not you, ask yourself if it will make you happy and use that as your wedding guideline. In the end you want no regrets and following your heart got you this far.