Style File
Tips and Trends
|
December 30, 2015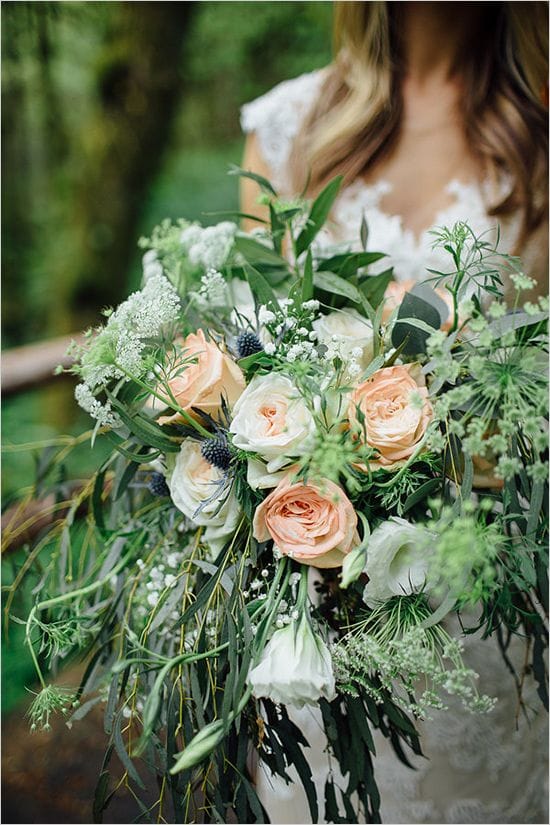 This year we've seen a plethora of new and inspired floral designs from our Maggie Brides. So for brides planning their upcoming wedding, we've compiled a list of the top 10 bridal bouquets of 2015. From Ranunculus to Roses and Hyacinths to Hydrangeas, these bouquets capture the look of many popular weddings themes from the past year. Vintage brides incorporated ferns and foxgloves to create wildflower bouquets that looked handpicked. Our classic brides leaned towards bound bouquets of roses in monochromatic color palettes. Some brides are even ditching the bouquet altogether! Take a look at these fabulous florals and start pinning your favorites!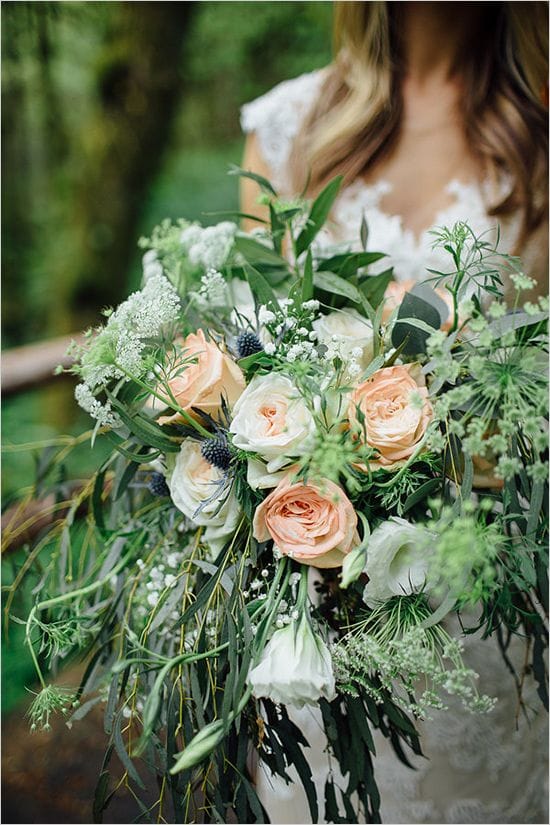 Rainy weather didn't dampen the romance of this rustic wedding. This bride chose a gorgeous mixture of classic and bohemian florals.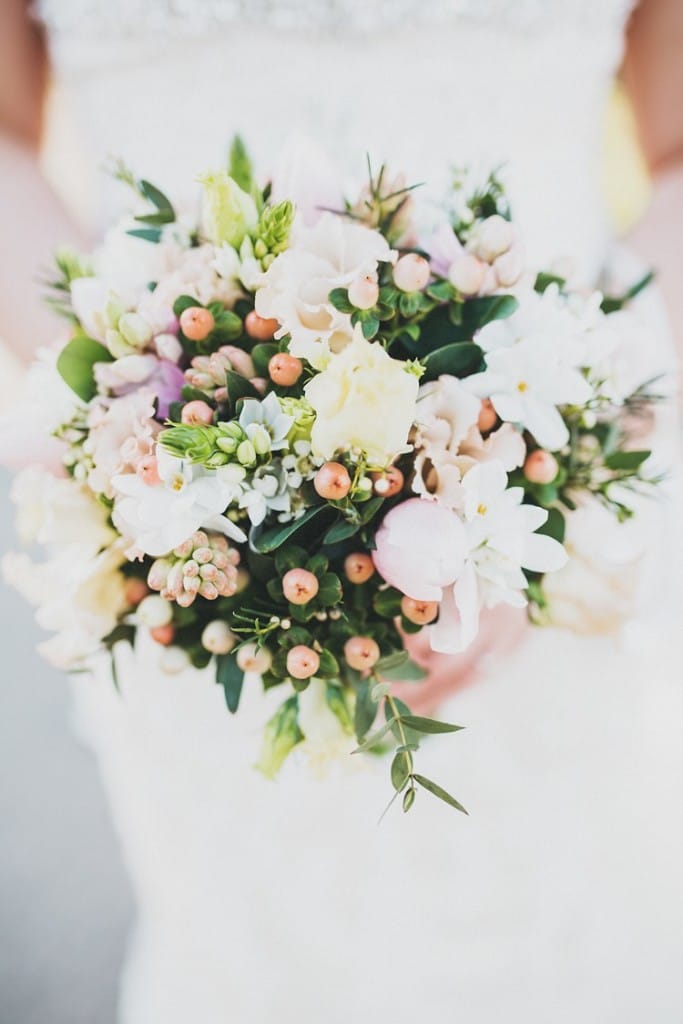 "One of my favorite was my bouquet of course, which was four feet long," says #MaggieBride Stephanie. She wore our long-sleeved Verina wedding dress for her Virginia farm wedding.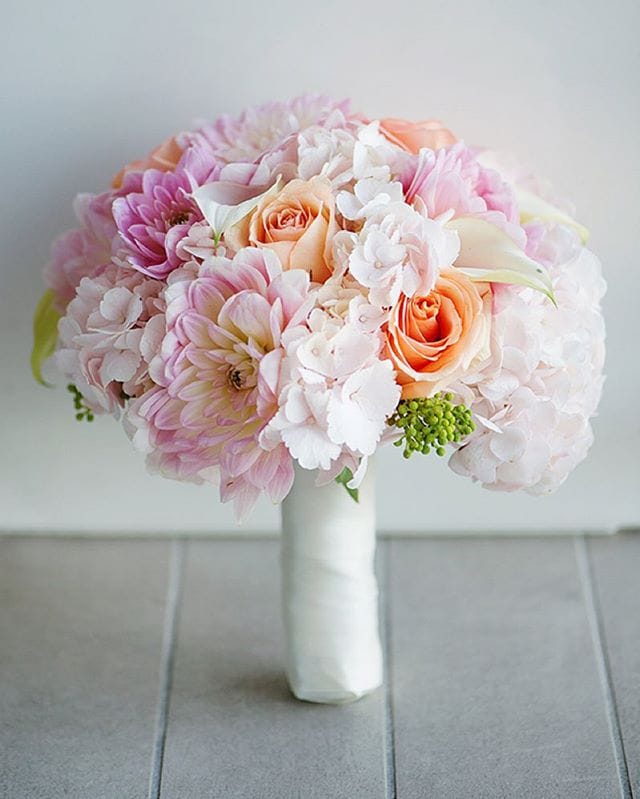 #MaggieBride Shelly chose a soft pink bridal bouquet her wedding.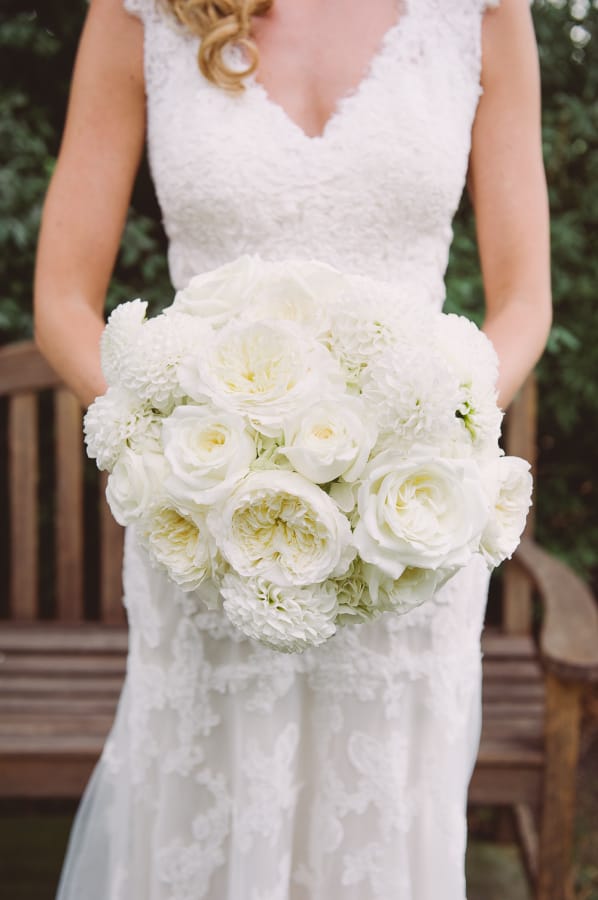 A gorgeous summer pastel wedding in charming Charleston, SC. #MaggieBride, Lindsay, wore Bronwyn, an elegant lace wedding dress with keyhole back.