Dresses
|
January 13, 2020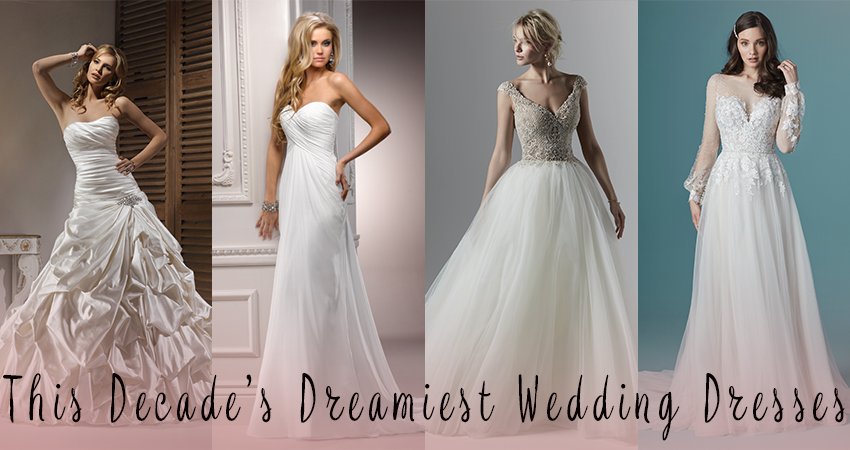 A few things we noticed gathering styles for this decade's dreamiest wedding dresses (starting with 2011 and moving forward): the variation from formal princess styles in the first half to effortless boho-inspired gowns in the second, a continuing emphasis on fit and comfort, and an expanded selection of silhouettes, construction features, price points, and embellishments available over time. And looking ahead to trends in the New Year and new decade, we'll be the first to say it—2020 is a great time to be engaged!
We've been in the wedding dress biz for over 20 years, so here's a trip down Memory Lane with our top bridal gown styles of the past decade:
2011 / Drop-Waist Mermaid Style Nicolette
This regal silhouette was a gorgeous trend in the 2000s and early 2010s, and is making a comeback in recent seasons.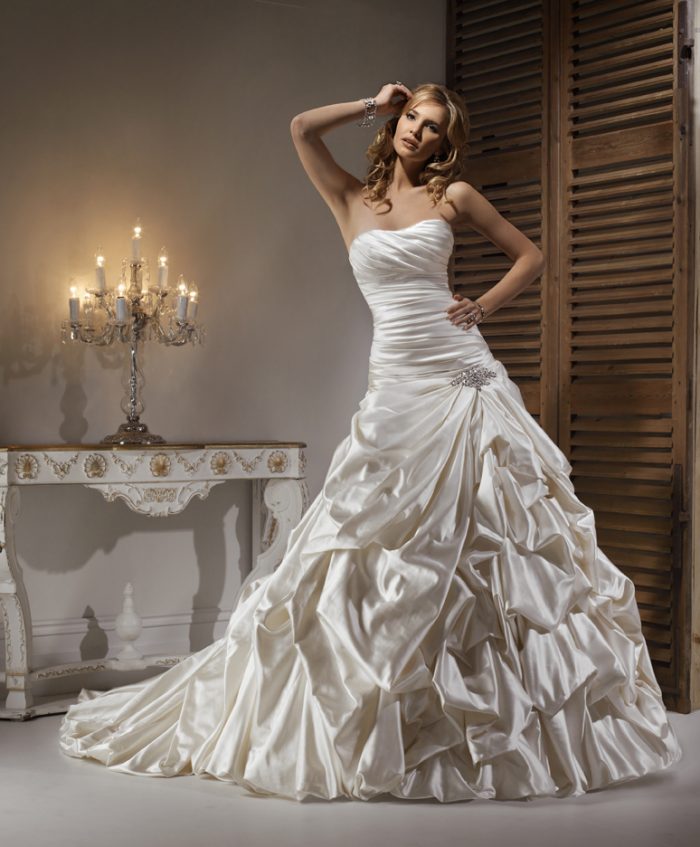 2012 / Simple Strapless A-line Wedding Dress Erin
This was the year "Gangnam Style" wormed its way to the top of YouTube. Thankfully, time has proved it's the elegant things, á la this simple strapless A-line, that endure.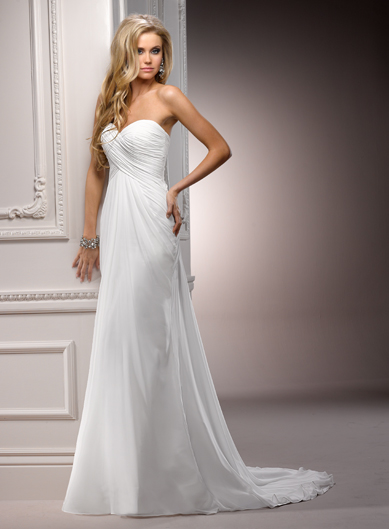 2013 / Illusion Cap-Sleeve Lace Wedding Gown Melanie
Queen Bey killed it at the Super Bowl, and lovely lace Melanie dominated our wedding feeds.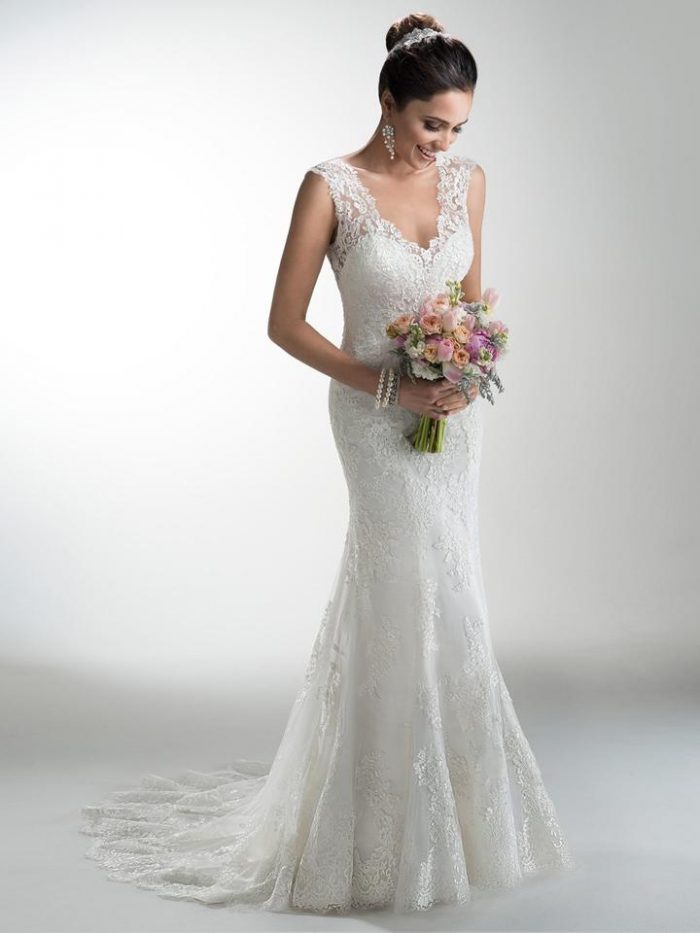 2014 / Unique Keyhole Back Wedding Dress Jade
2014 was a great year for wedding trends. And Jade's sexy silhouette proved picture-perfect for destination elopements, princess weddings, glam celebrations, and chic soirees alike.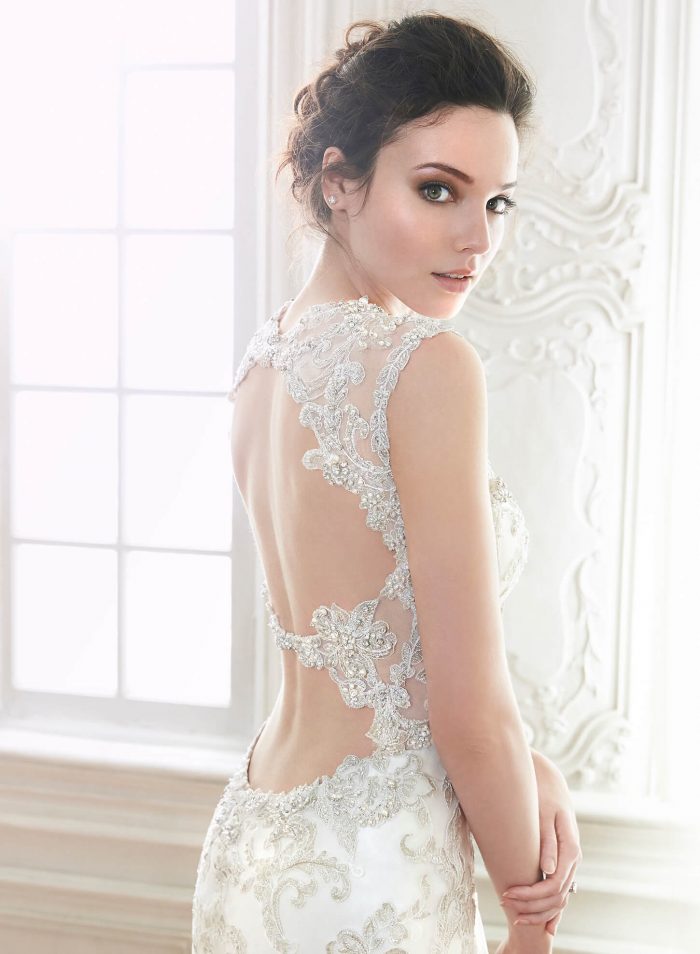 2015 / Tatum and Gwyneth
Lace sheaths with V-necklines were the top trend this year, showcased by two gowns for the Second Look wedding trend, halfway through the 2010s!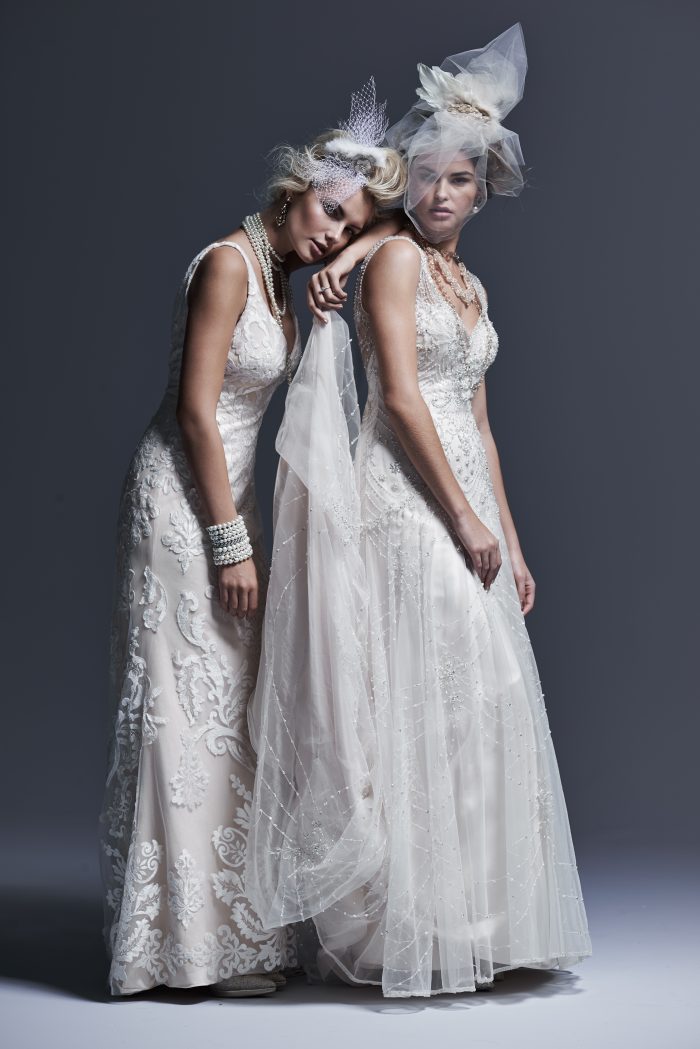 2016 / Sexy Satin Mermaid Wedding Dress Adorae
A season of adoring Adorae! This sexy satin mermaid wedding dress was designed to fit and flatter in all the right places.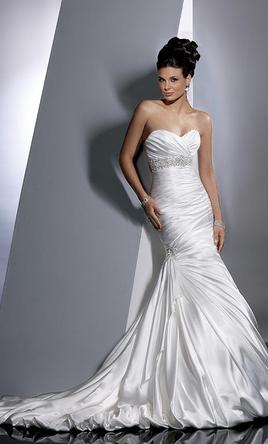 2017 / Lace Princess Ballgown Wedding Dress Cordelia
Presenting the enduring Kate Middleton effect—the entire decade was marked by timeless princess ballgown wedding dresses featuring chic lace and pretty sleeves.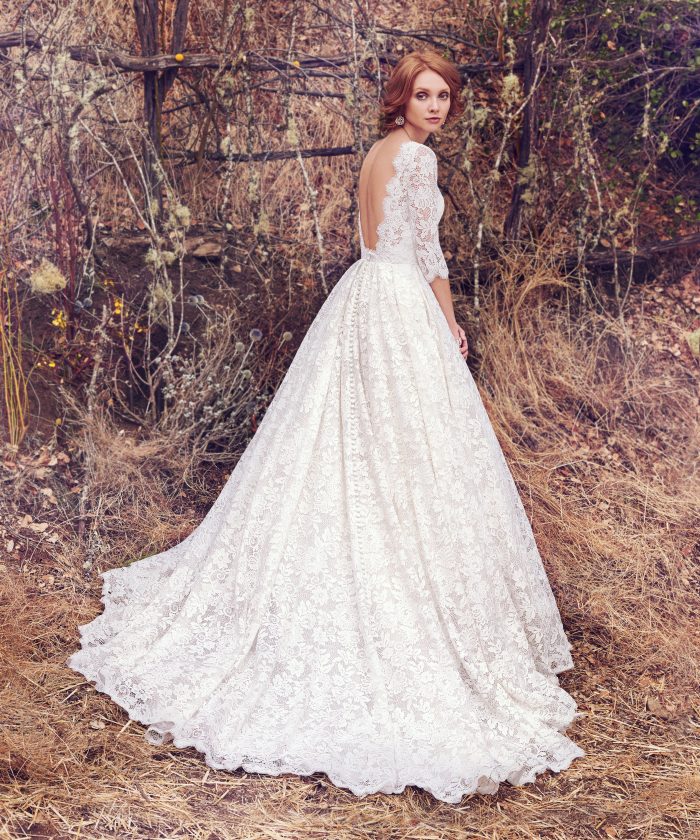 2018 / Off-the-Shoulder Lace Wedding Gown Bree
Off-the-shoulder has been around for a long time, but the 2010s gave them a starring role.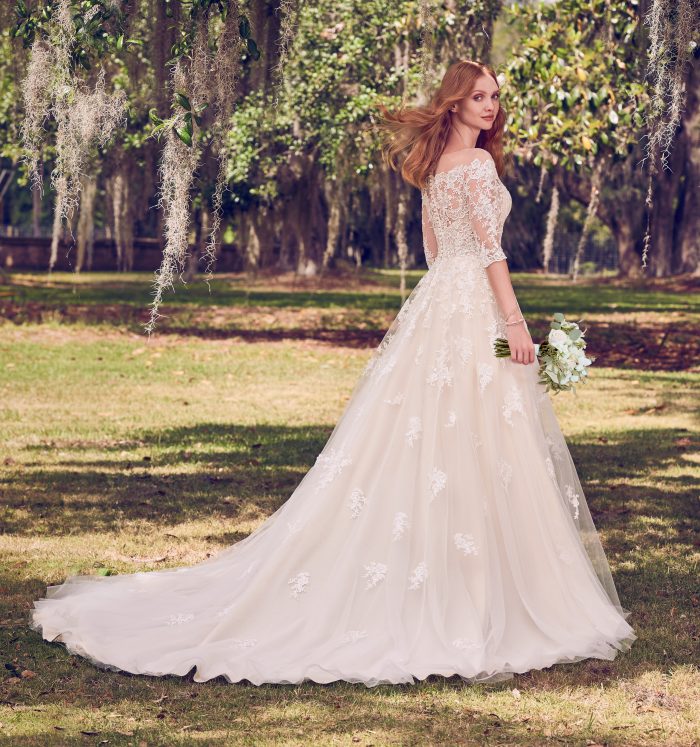 2019 / Glamorous Ballgown Wedding Dress Owen Louise
Call it a return to 1920s razzle-dazzle and a fast-forward to 2020s glamour—this glamorous ballgown proves big shimmer is well worth a century of style.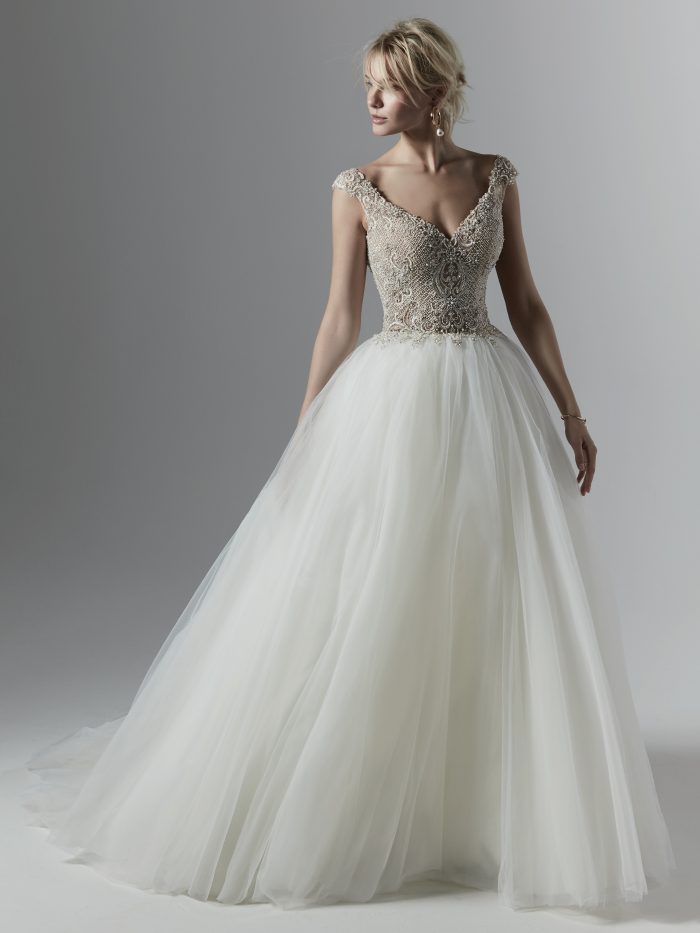 2020/ Sleeved Boho Princess Wedding Dress Pamela
Soft, romantic, and stylish proves a perfect trio for the new decade. Trés chic! Our Pamela wedding gown is sure to be a hit in 2020.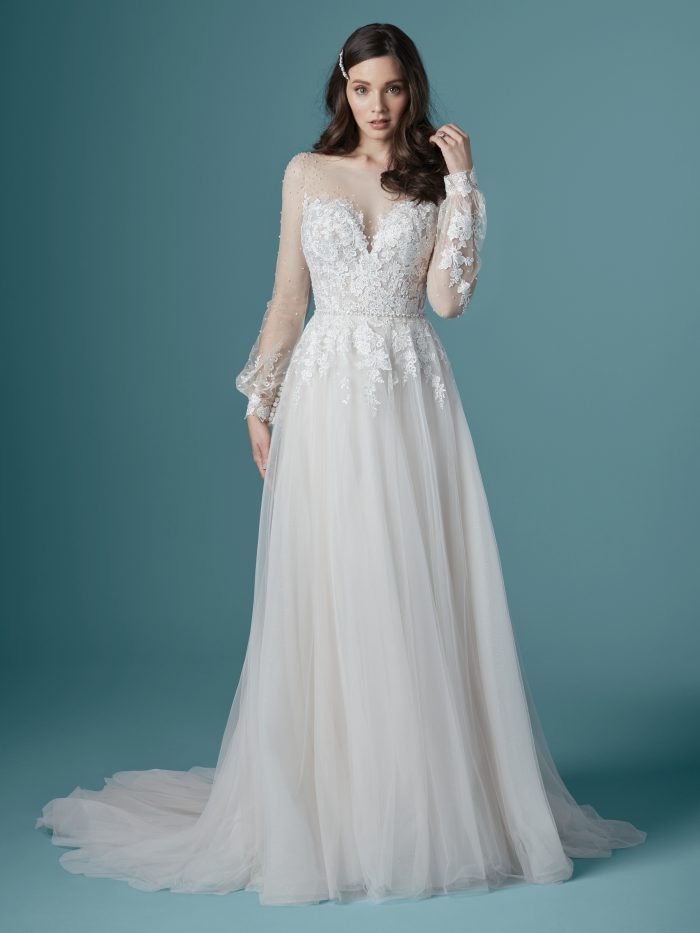 There you have it—our rundown of this decade's dreamiest wedding dresses, from uber-classy princess styles to chic boho silhouettes, glamorous ballgowns to soft statements. And if you're shopping for a wedding dress for the new 20s decade, the lineup is as fabulous as ever! Check out our Wedding Dress Trends for 2020 to get the inspiration rolling, as well as our complete 2020 collections from Maggie Sottero, Sottero and Midgley, and Rebecca Ingram. Cheers!