Real Weddings
|
November 15, 2016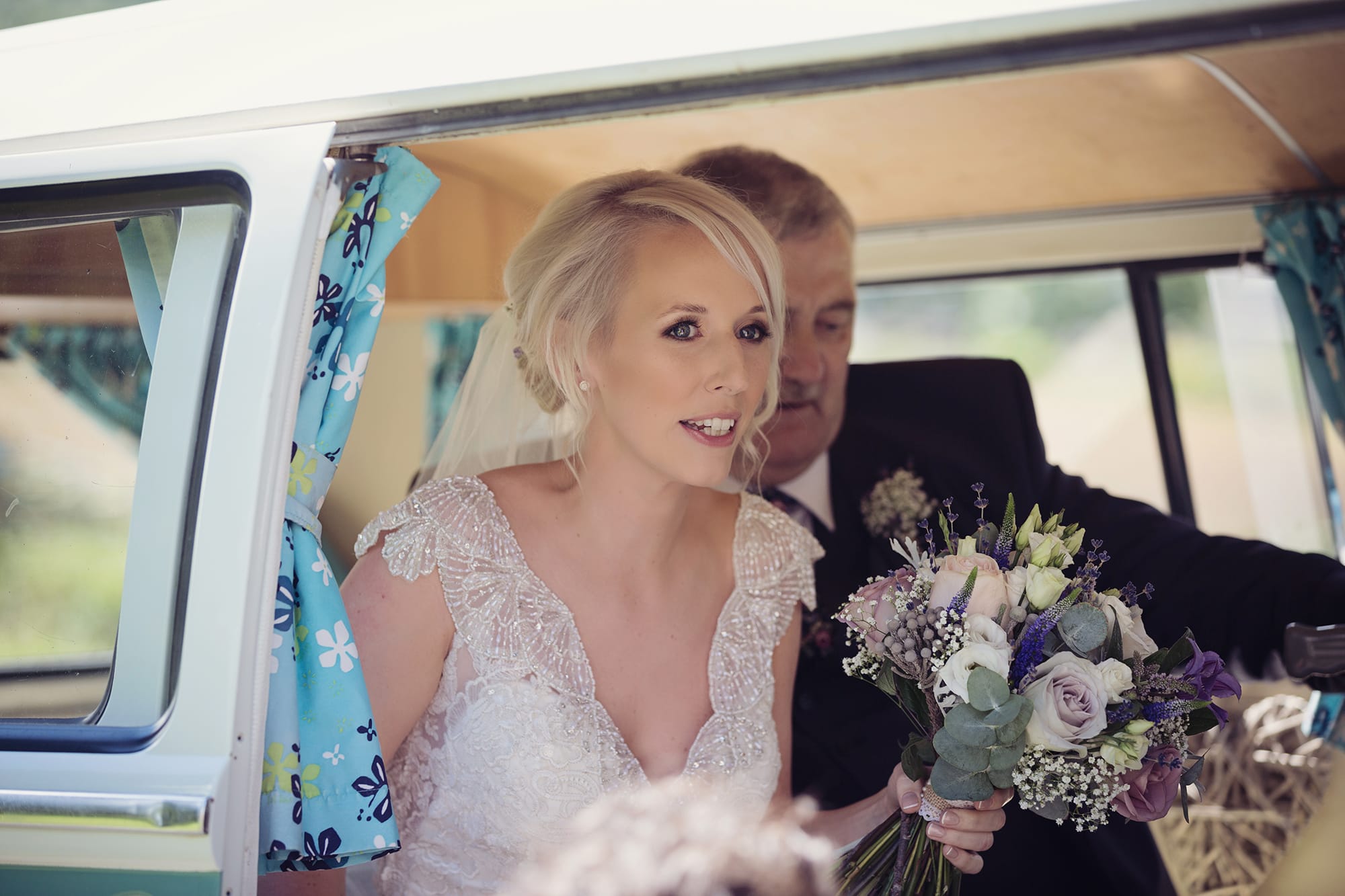 Today we have a rustic UK wedding courtesy of Tiree Dawson Photography, featuring fabulous fare, a Volkswagen getaway car, and a shimmering gown by Maggie Sottero. Keep scrolling for Chris and Jo's love story!
As one of our Platinum Styles, Elison delivers classic styling and exquisite details. Tap the link to browse more vintage-inspired wedding dresses by Maggie Sottero Designs.
Which Maggie Sottero gown did you wear?
Elison in Antique Ivory with Silver Accent, by Maggie Sottero
How did you know when you found "the dress"?
I knew I'd found the dress when I couldn't get it out of my mind. I kept looking back and wanted to try it on again. When nothing else compared, I knew it was the 'one'.
What was your favorite part of the dress?
The beautiful embellishment down the low back. So much detail!
How did you and your partner meet?
Mmm, I'd love to give you an amazingly dreamy love story, but ours started on a night out in Kendal, and what can I say, the rest is history.
How did he propose?
Chris proposed at home before we were due to go away. He set up a beautiful scene of candles, music, and his famous massage, and surprised me down on one knee with a beautiful ring in hand (it was so surreal I thought he was joking!). I said "Yes!" and we popped the champagne to celebrate. It was perfect for us as neither of us like the limelight, so it kept this perfect moment ours to treasure in our home together.
Where did you get married?
We were married at St Patrick's Church in Preston Patrick, England. (A beautiful small church on top of a hill = perfection!). We had our reception at The Wild Boar in Windermere.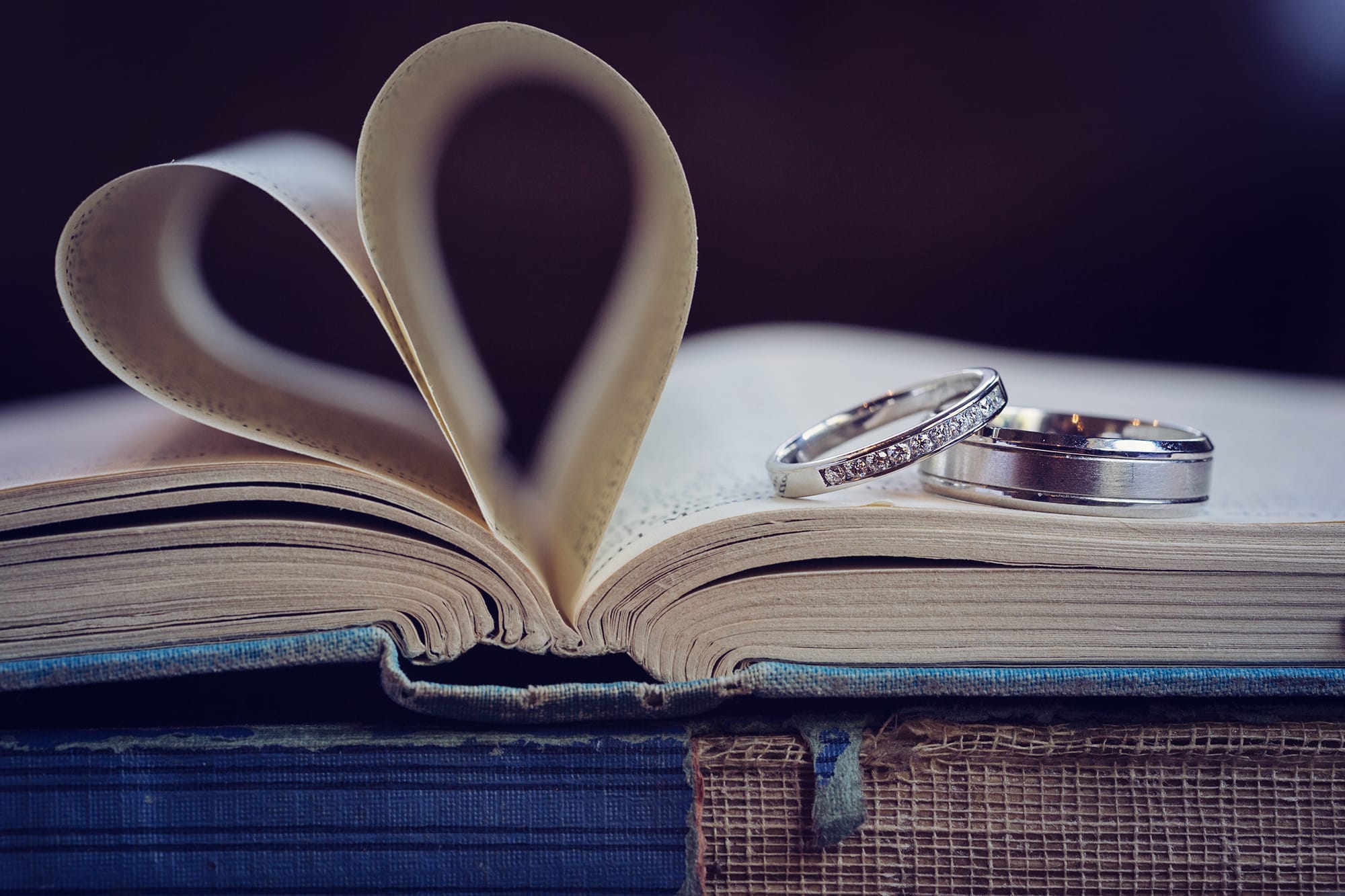 Did your wedding have a theme?
We went for a rustic theme with wood, quotes, books, and lavender.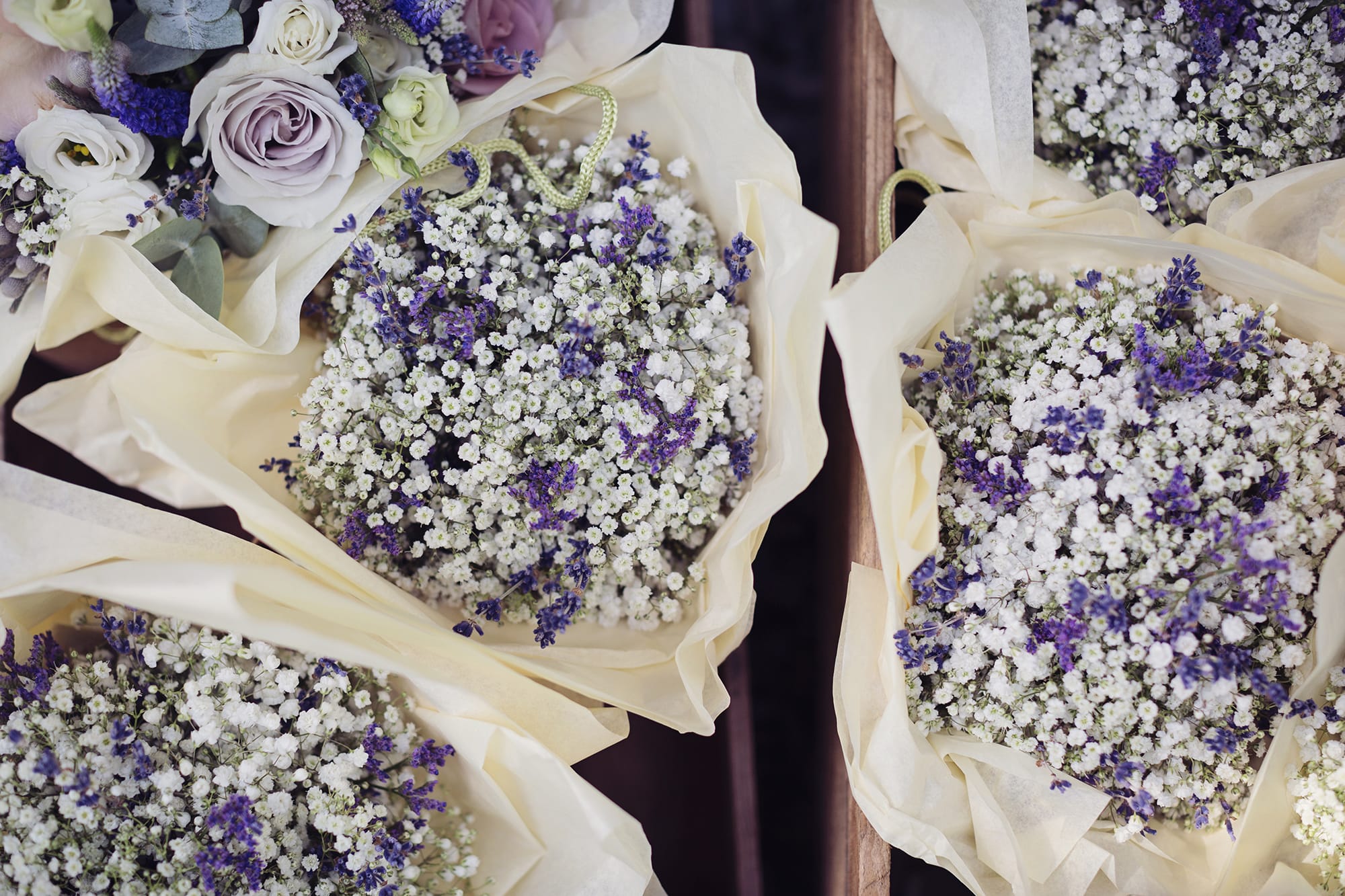 How did you decide what you wanted your wedding to look like?
We never wanted a big wedding; we wanted to make it intimate with a real rustic touch. The Wild Boar was perfect for this; it's got an amazing rustic feel as soon as you walk in, with a beautiful barn at the back and truly amazing food! Emma, the wedding planner, got our theme straight away as the venue speaks for itself.
What was your favorite wedding day moment?
My favorite moment of the day, other than that amazing feeling when I first saw Chris waiting for me at the end of the aisle (it's unbelievable how your nerves just disappear at the first moment of seeing each other, it was like there was no one else in the room), was looking around and seeing our closest family and friends all there to celebrate our day and party the night away. It's not often you can sit back and have that feeling.
Describe your wedding in one word.
Magical.
What advice do you have for future brides?
Don't worry about all the little details; people are there to celebrate you guys, so just take time to enjoy your day together as Mr. & Mrs.
Click here for more simple wedding dresses.