Dress Spotlights
|
September 2, 2016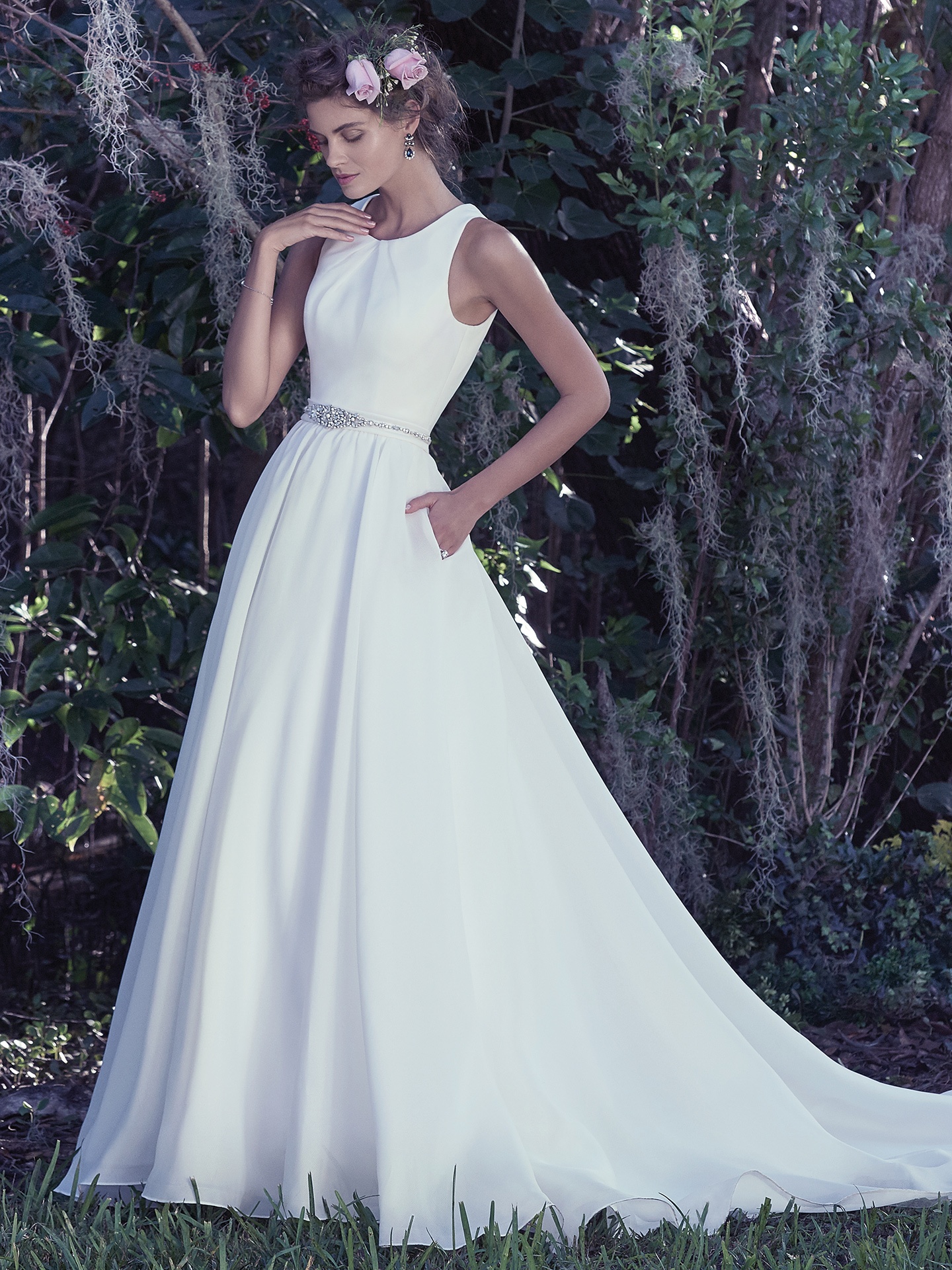 A word of caution as you plan your nuptials: a big wedding is a magnet for bells and whistles. Sometimes a lady needs to lighten up and let her inner minimalist emerge. Cue Anita: this simple wedding dress features a voluminous skirt of high-quality Shavon Organza, subtle pleating along the waist and jewel neckline, and an alluring keyhole back. A detachable beaded belt (sold separately) adds a touch of glamour, but unadorned this gown has all the star quality you need.
Complete the look of Anita with a high bun or low chignon, as long and loose hairstyles detract from the gown's chic straps and neckline. Vintage drop earrings add a little shimmer, and a sleek pair of monochromatic heels complement Anita's clean and elegant silhouette. Who knew simple could look so fabulous?
Click here for 11 simple and lightweight gowns for your destination elopement!