Real Weddings
|
March 9, 2017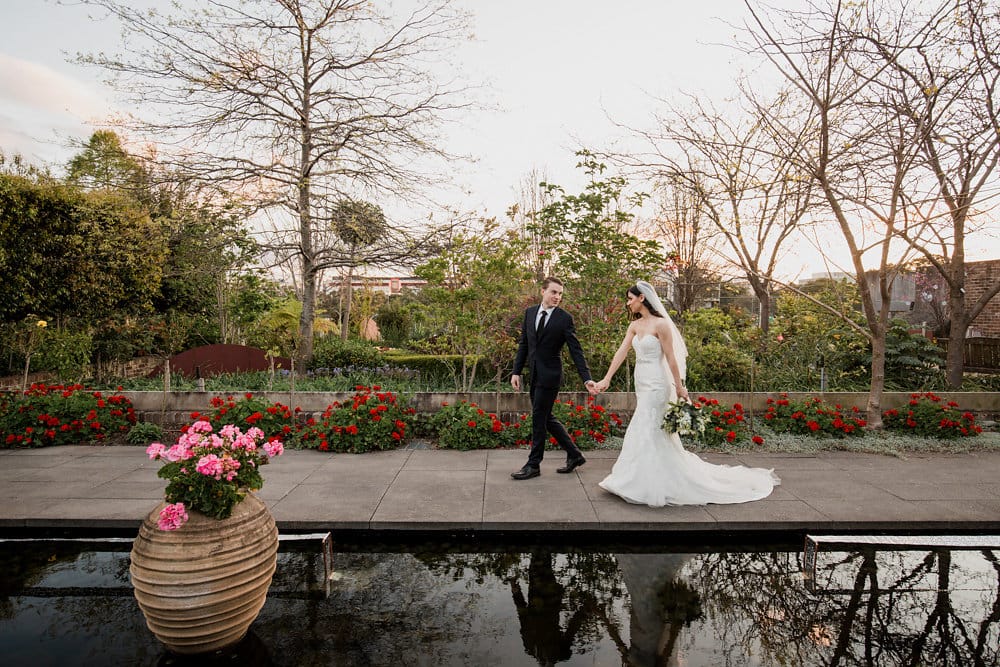 You know when you draw that first fresh breath of truly warm weather? Jess and Daniel's botanical-garden nuptials make us feel like somewhere in the cosmos, there's an endless summer. This lush-and-lovely wedding features tropical bouquets, a ceremony at golden hour, and the prettiest bride in Winstyn for a chic and classic look. Keep scrolling for Jess and Danielle's love story, and browse more lace wedding dresses across our collections in the link.
This relaxed and romantic occasion was captured beautifully by Bless Photography Studio of Australia.
Which Maggie Sottero Designs gown did you wear?
Winstyn by Maggie Sottero
What was your favorite part of the dress?
It was romantic, simple, and not too over the top. I could move around, dance and enjoy the day.
How did you know when you found "the dress"?
I saw the dress online and loved the style. I went shopping with two of my close friends and tried on many dresses to see what was out there. The final dress that I tried on was the Winstyn. As soon as I came out in my dress my friends' eyes welled up with tears. They put the veil on and then my eyes were watering too.

How did you and your partner meet?
Through mutual friends at the bus stop in high school.
How did he propose?
On a picnic in the Botanical Gardens.
Where did you get married?
We got married at Eden Gardens, Macquarie Park.
Did your wedding have a theme?
Not initially, but now I can say that it was a "relaxed modern rustic garden wedding" theme. Simple, right?
How did you decide what you wanted your wedding to look like?
I always knew I wanted to get married with nature around us.
What was your favorite wedding day moment?
Too many to name! We did our photos before and I loved our "first look."
Describe your wedding in one word.
Perfect.
What advice do you have for future brides?
Enjoy every little moment of the day; it goes by so quickly!
Find an Authorized Retailer near you!