Real Weddings
|
October 23, 2017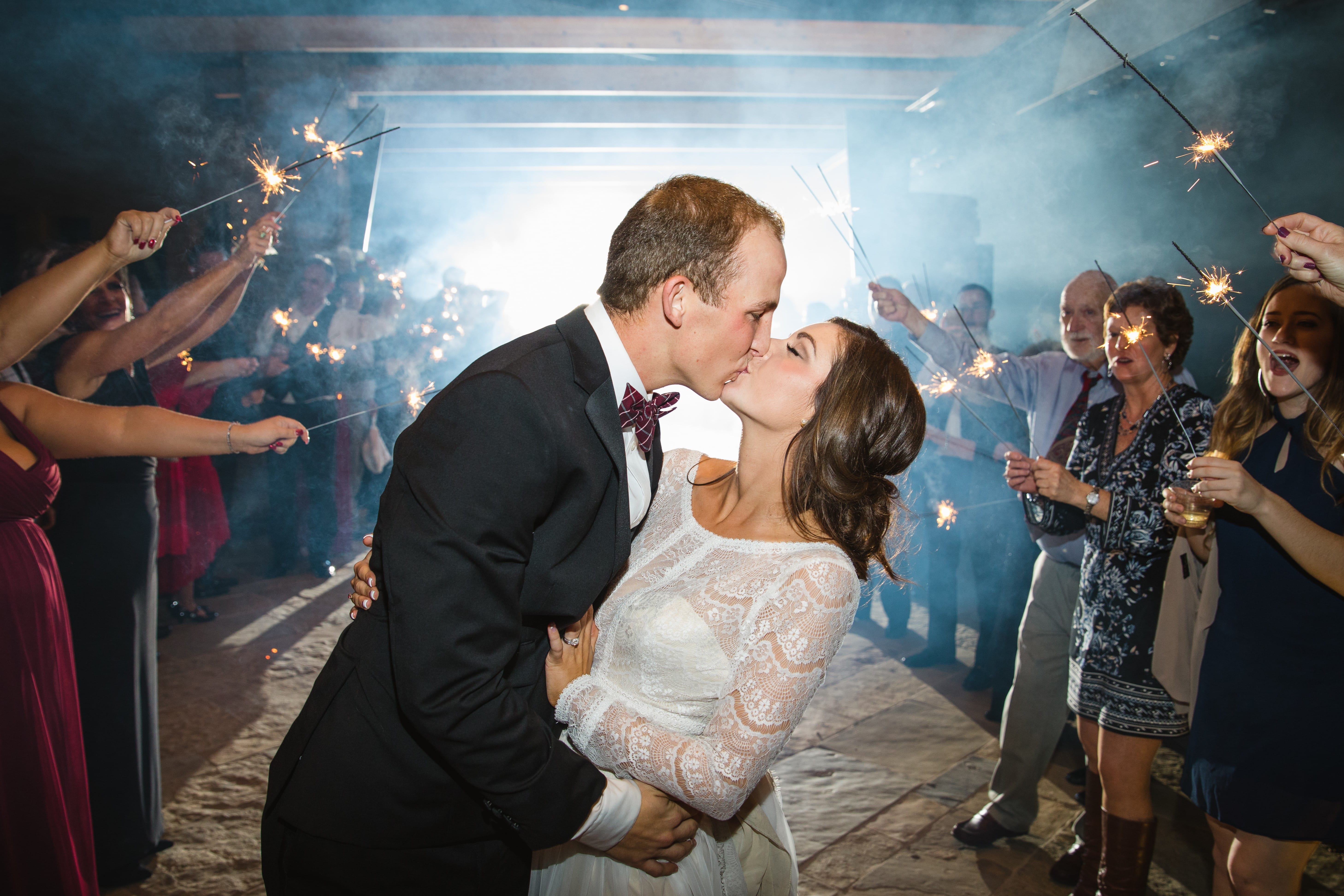 Maggie bride Ashton has a super-cute proposal story! We love hearing from our real brides… submit your own love story today for the chance to be featured.
This romantic occasion was shot by David Lemp Photography of Arizona.
Sleeved wedding dress Deirdre features Chantilly lace and a gorgeous V-back. Find this unique boho gown at an Authorized Retailer near you.
Which Maggie Sottero gown did you wear?
Deirdre by Maggie Sottero.
How did you know when you found "the dress"?
It was the very first dress I tried on, and before I even saw what I looked like I could feel that it was the perfect dress for me. As soon as I saw myself in the mirror I started crying and could not stop smiling. I felt beyond gorgeous; it was better than I had ever imagined.
What was your favorite part of the dress?
I loved the intricate lace detailing on the dress. The train was absolutely stunning; lace was elegantly embroidered around the bottom. My wedding dress was so unique, I had never seen anything like it and I loved that!
How did you and your partner meet?
Austin and I are high school sweethearts!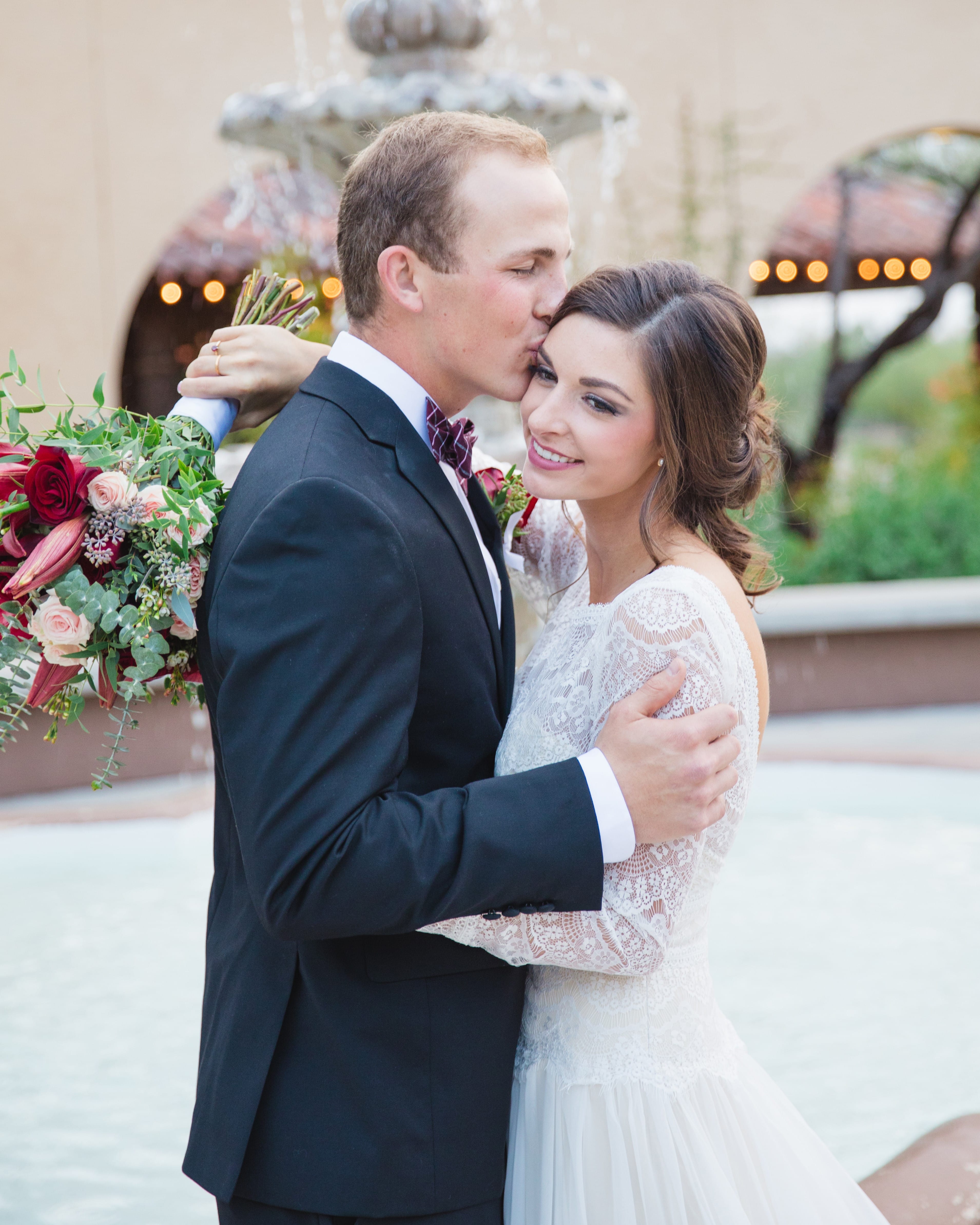 How did he propose?
Austin proposed to me in Destin, Florida, on June 10, 2016 while we were on vacation with my family. As a child, my family had to constantly move due to my dad's job. Our condo in Destin was the one place that stayed consistent our life; it was really the only place that I would consider to be "home." That being said, you can understand just how special it was to get engaged there. One evening Austin and I decided to go down to boat dock to watch my brother and his friend night fish. It was close to midnight and I was already in my pajamas, which makes this story that much more adorable in my opinion. I had been dressing nicely every day since we had been on vacation, hoping that Austin would pop the question. However, little did I know that Austin was waiting for the day I wore sweats instead of a dress. Anyways, when we got down to the boat dock I started talking to my brother. Mid conversation he told me to turn around because there was "something behind me that I should see;" I turned around and there was Austin, down on one knee. I had never been so surprised in my life; I was not expecting to be proposed to in my pajamas!! That just goes to show you how lucky I am to be loved by someone who loves every part of me no matter what I am wearing. I can hardly remember what Austin said besides "Will you marry me?" because I had been waiting to hear those words since the day we met! I feel like the luckiest girl in the world and love everything about the way he proposed to me.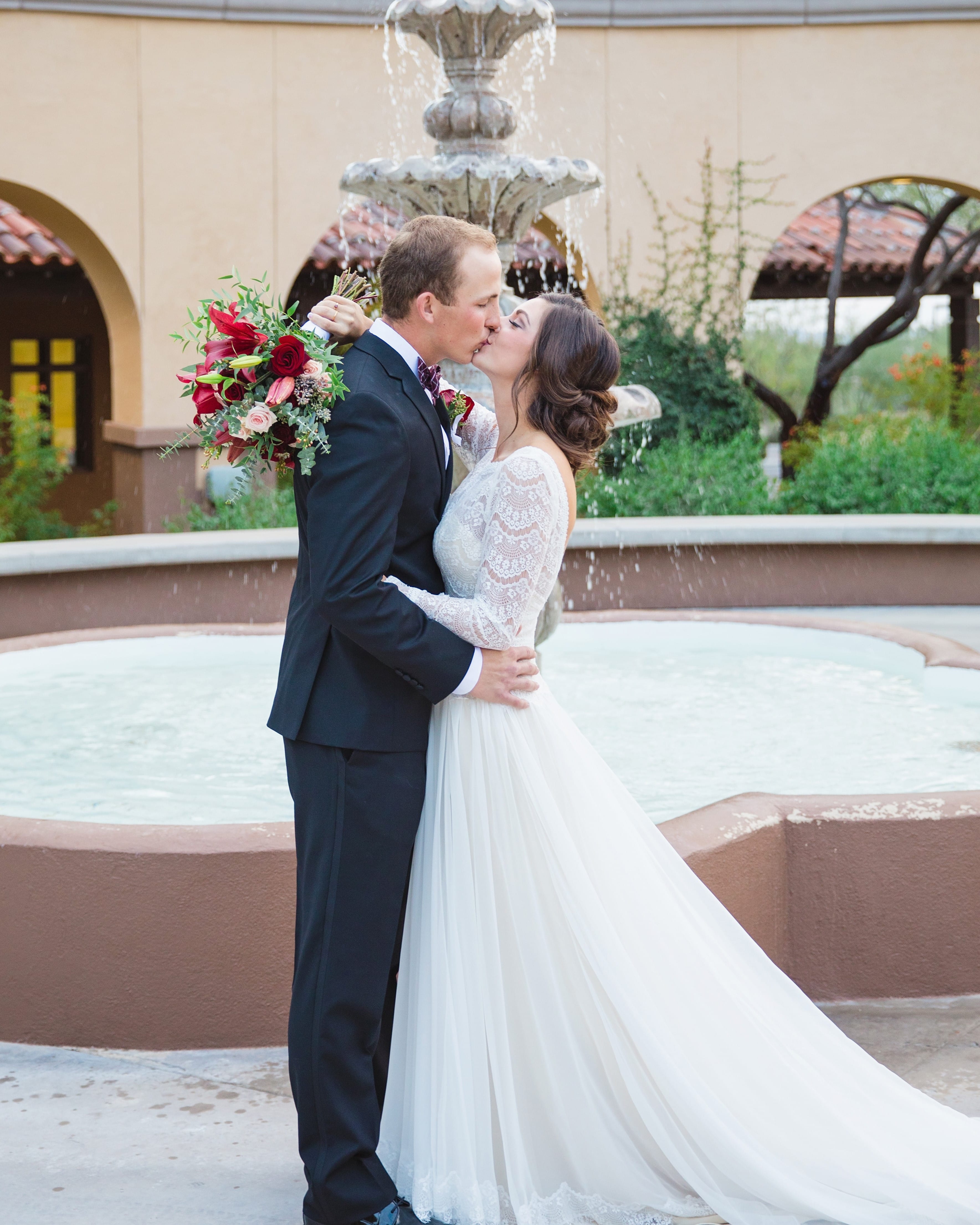 Where did you get married?
We got married at Highlands Church in Scottsdale, Arizona.
Did your wedding have a theme?
The theme of our wedding was "Best Day Ever!" Austin and I were beyond excited to get married and knew that the day was going to be the best day of our lives, so what better theme than the "Best Day Ever!"
How did you decide what you wanted your wedding to look like?
My vision for the wedding was soft and romantic. Our color scheme consisted of wine red and soft pink, our entire ceremony was candle-lit.
What was your favorite wedding day moment?
It sounds cliché but my favorite wedding day moment was watching my soon-to-be husband cry when I walked down the aisle. At that moment I knew that I would spend the rest of my life with a man who loved me more than anyone ever could. It was a moment I will never forget.
Describe your wedding in one word.
Romantic.
What advice do you have for future brides?
I would tell future brides to live in the moment and not get caught up on the details of the wedding. Finding the person who you will spend forever with is such a rare gift; don't take that for granted. At the end of the day, all that matters is the marriage and that is what should be celebrated.