Real Weddings
|
September 8, 2014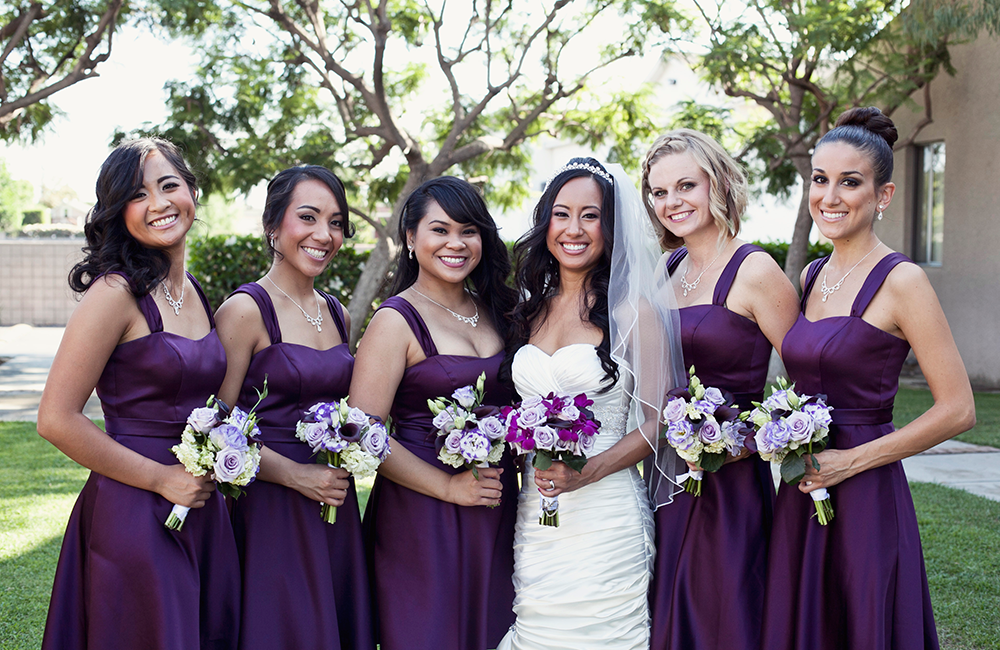 Midgley Bride Joyce knew exactly what she was looking for in a wedding dress. " I had been eyeing this dress for a while," Joyce said. "During my appointment, I didn't want to fall in love with the first dress I put on, so I made sure to put Adorae on second! I know what I was looking for, and this dress had it all." Joyce looked stunning in her Adorae wedding dress, a glamorous satin A-line wedding dress with sweetheart neckline and glittering Swarovski crystals. Joyce and her handsome groom had a traditional Catholic ceremony, but managed to incorporate Filipino wedding traditions, paying homage to Joyce's heritage. For colors, the couple chose a monochromatic purples. "My favorite color is purple, so everything from the bridesmaid dresses to the tablecloths, flowers and lighting stuck to our purple color scheme!" See more of this shades of purple wedding below!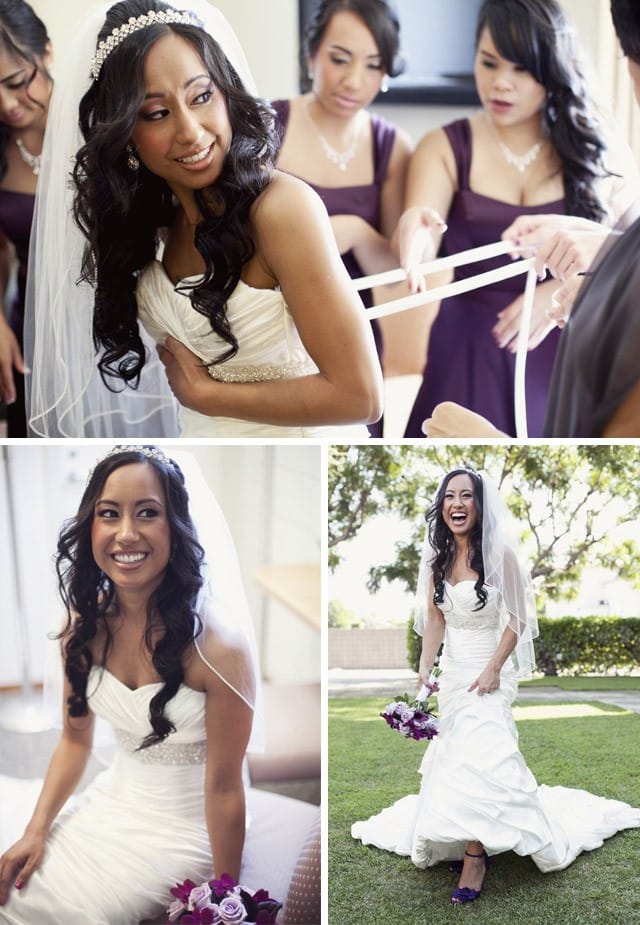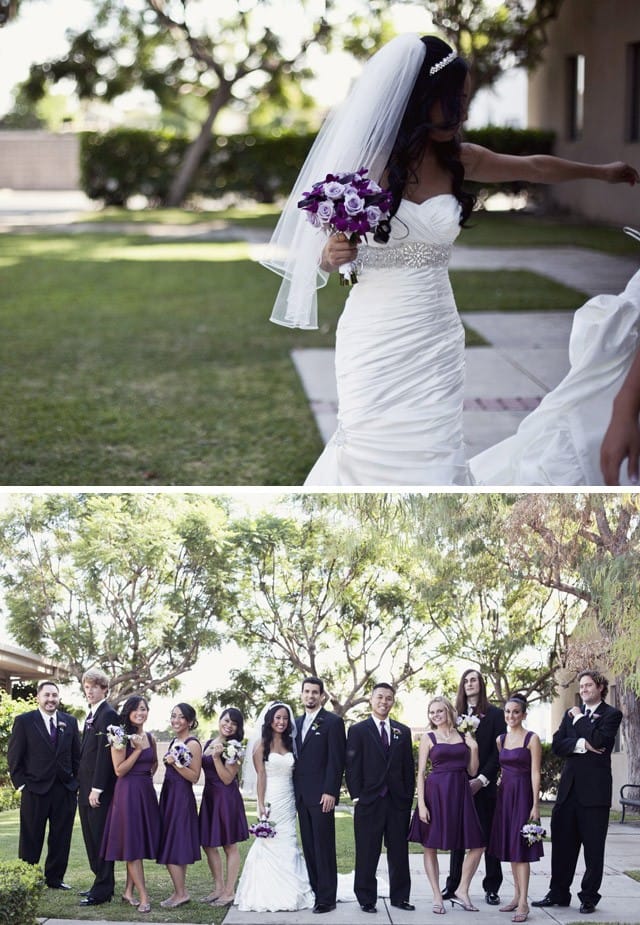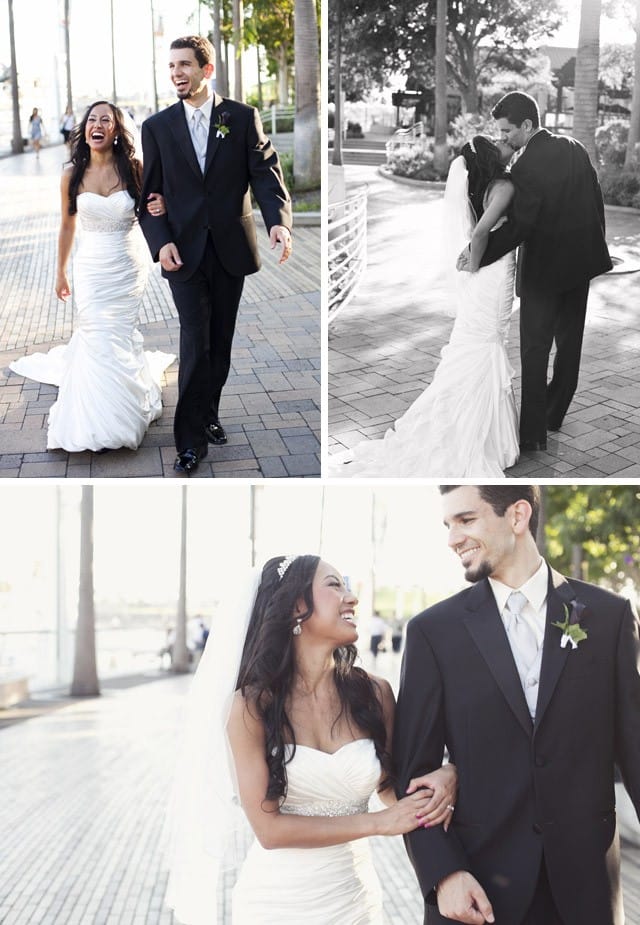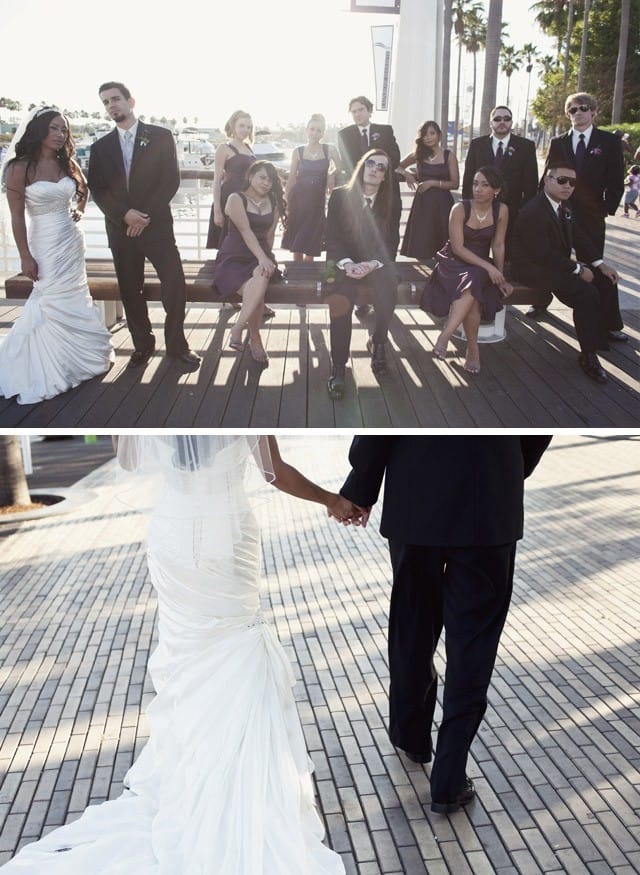 Photography by Dana Grant Photography
Dress: Adorae by Sottero and Midgley
Favorite part of the dress: "I love it's classic elegance. It's timeless and beautiful and the fit was perfect for my tiny frame."
Favorite wedding day moment: "My husband, being a musician and a romantic, surprised me by performing 'She's Got A Way'. He played it on his guitar beautifully, and the nervousness in his voice was endearing."
Advice for future brides: "Eat! There will be a lot of distractions, and everyone will want to congratulate you and take photos, so any chance you get, try to enjoy some of that delicious dinner you paid for!"
Are you a glamorous bride like Joyce? Take our Find Your Style quiz to find out!