Tips and Trends
|
August 10, 2015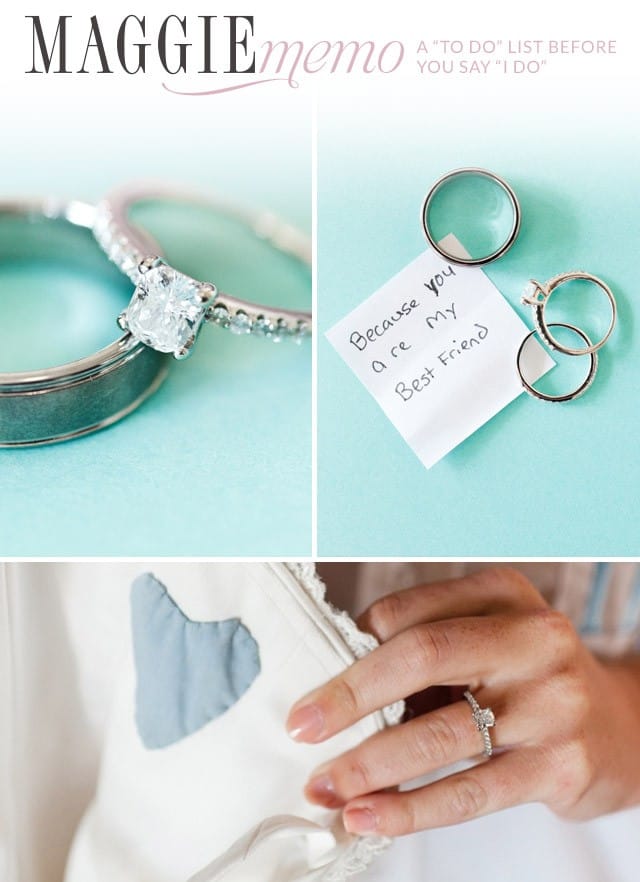 One of the most daunting parts about getting engaged? The wedding to do list. From securing ring insurance to drafting the guest list, use our wedding to do list before you say "I Do," to make the planning process as easy as possible. Read more about our wedding to do list below!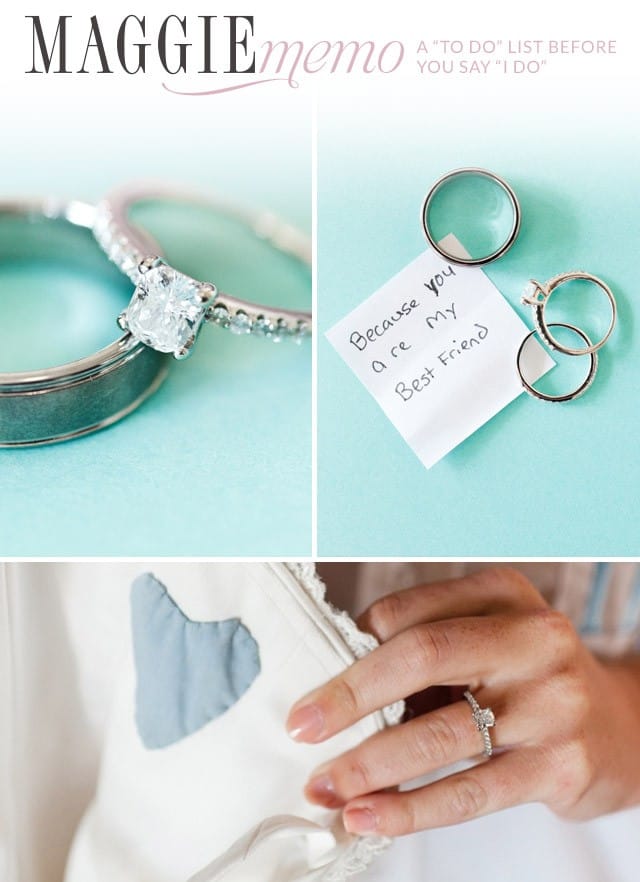 Brita Photography via Style Me Pretty
1. Insure Your Engagement Ring
As careful as you may be, nothing will beat the peace of mind that engagement ring insurance will provide. There are two ways to do it: As an extension of your homeowner's or renter's policy, or through a company that specializes in jewelry insurance. As an extension of your homeowner's or renter's policy, your insurance company would reimburse you for a set dollar amount if you lose the ring, whereas a jewelry company may offer additional or extra coverage.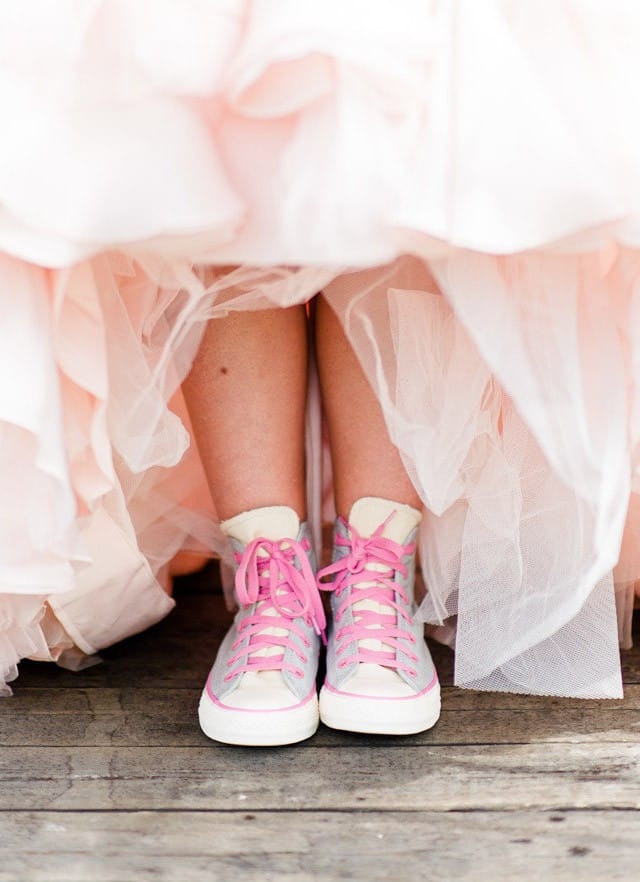 Caroline Lima Photography via Style Me Pretty
2. Envision the Big Picture
Once you're engaged, it's easy to get caught up in making decisions right away. Before you start planning, take some time to gather inspiration, and envision the wedding of your dreams. Do you dream of a traditional ceremony in a grand ballroom, or do you picture yourself walking down a sandy aisle of a destination wedding? Will you invite everyone you know, or only close friends and family? Once you have an idea of what you want your big day to look like, start collecting anything that strikes you. Check magazines, Pinterest, or subscribe to photography blogs to help you see what other ideas are out there.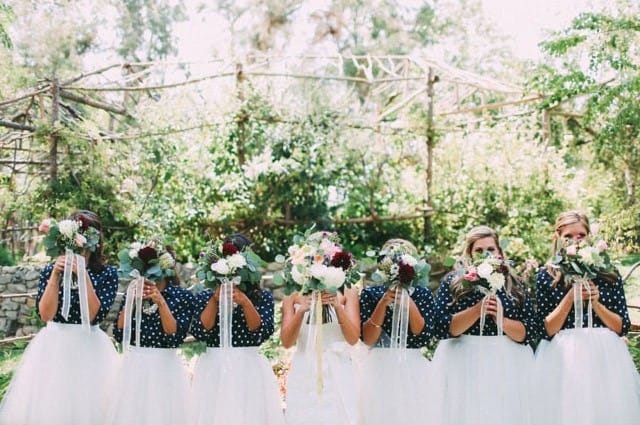 Dawn Alexandra Photography via Green Wedding Shoes
3. Choose Your Wedding Party
While choosing your wedding party can be daunting (use our guide here), these are the friends and family that will be front and center in celebrating your big day with you. Keep in mind, the sooner you ask, the sooner they can help. Being in a wedding party can be expensive and time consuming, so be considerate and kind by informing everyone about all your plans, and make sure they know how much you appreciate them.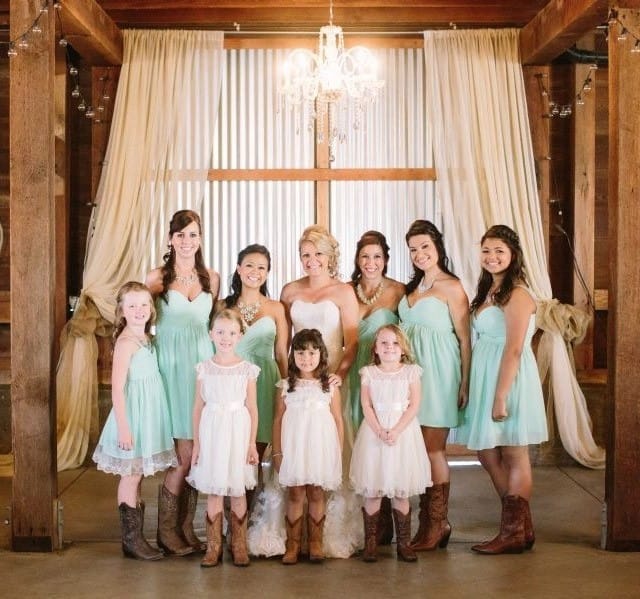 This Love Of Yours via Style Me Pretty
4. Draft a Guest List
When determining your guest list, there are a number of factors to consider, most importantly, your budget and your venue. Your venue may have a maximum guest occupancy, and also keep in mind that more guests mean higher prices, as catering costs are generally calculated on a per-head basis.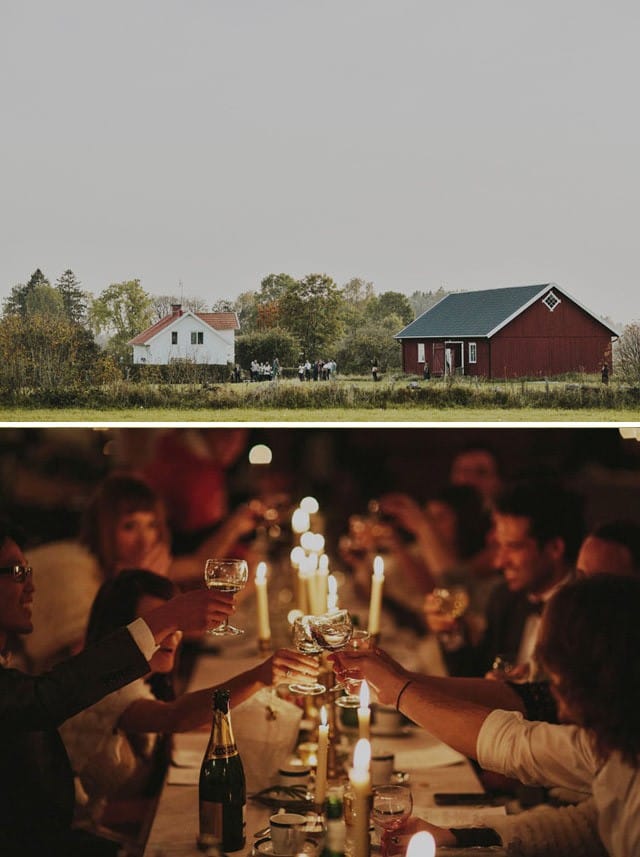 Tyler Branch Photography via Green Wedding Shoes
5. Book a Venue, and Set the Date!
As the backdrop for nearly all your wedding photos, your reception venue is a big one. Make sure you get the look you want. Schedule visits, make sure they're willing to work with the vendors you hope to use, and book as early as possible. The good news is by signing your venue contract, you will officially have your wedding date!