Dress Spotlights
Tips and Trends
|
February 10, 2017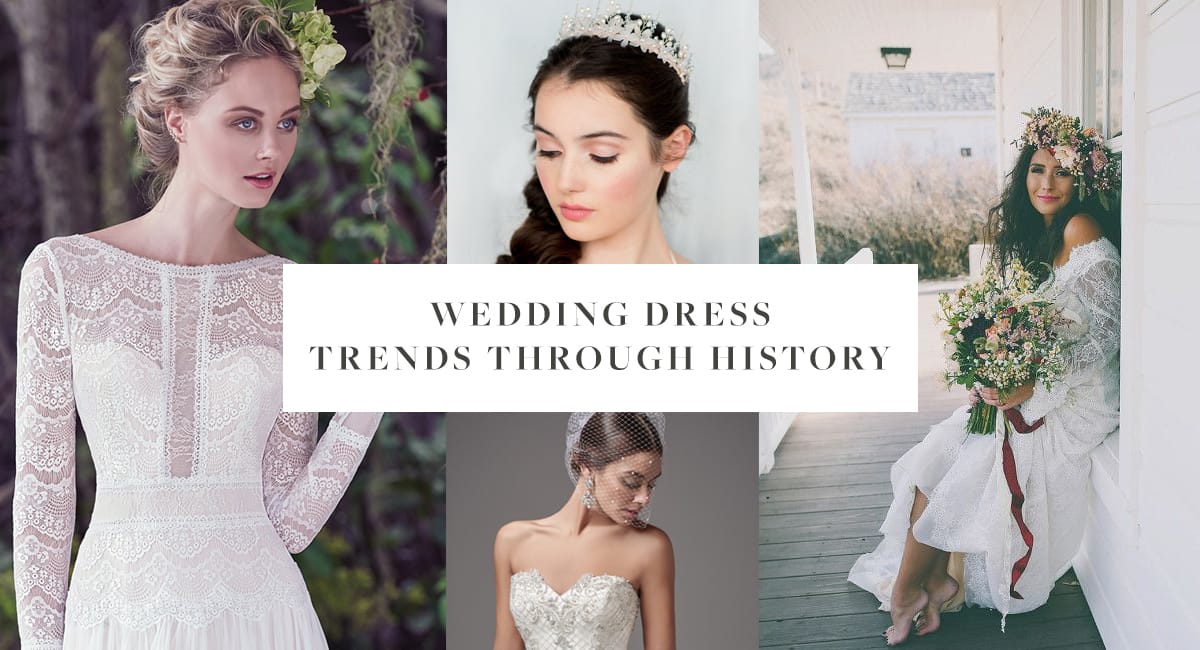 What's your wedding look? Classic? Girly? Playful? Glam? You can have it all with a vintage-inspired wedding dress that incorporates the most iconic elements of the last century. Browse our favorite wedding dress trends throughout history below!
Victorian: Structured Details + Big Skirts + Romantic Embellishments
Your inspiration: All the books. Start with Winsor McCay's Little Nemo: Adventures in Slumberland and work up to Henry James' The Portrait of a Lady.
Our take: Blaire by Sottero and Midgley and Florentina by Maggie Sottero
Roaring Twenties: Loose Slip Gowns + Intricate Beading + Flirty Sleeves
Your Inspiration: Art and architecture, from Matisse's paintings to Paul Follot's furniture designs
Our Take: Ettia by Maggie Sottero and Annika by Sottero and Midgley
40s: Demure Sleeves and Necklines + Unique Lace
Your Inspiration: Cascading florals and your DIY talents—that tiara isn't going to make itself!
Our Take: Roberta by Maggie Sottero and Wyatt by Sottero and Midgley
50s: Bateau Necklines + Short Sleeves + Poofy Skirts
Your Inspiration: In a word, color!
Our Take: McCall by Sottero and Midgley and Arden by Rebecca Ingram
60s and 70s: Eyelet Lace + Bell Sleeves + Flirty Details
Your Inspiration: The Supremes discography and the golden age of Jane Fonda
Our Take: Gabriella by Sottero and Midgley and Deirdre by Maggie Sottero
80s: Oversized Details + Illusion Necklines + Off-the-Shoulder Sleeves
Your Inspiration: Just add more lace onto what you already have.
Our Take: Julie by Rebecca Ingram and Hampton by Sottero and Midgley
90S: Americana Influences + Simple Fabrications + Pleating or Ruching
Your Inspiration: David Bowie + Iman 4-Ever
Our Take: Linda by Rebecca Ingram and Bianca by Maggie Sottero
Ready to get your throwback on? Visit an Authorized Retailer near you!