Real Weddings
|
June 23, 2014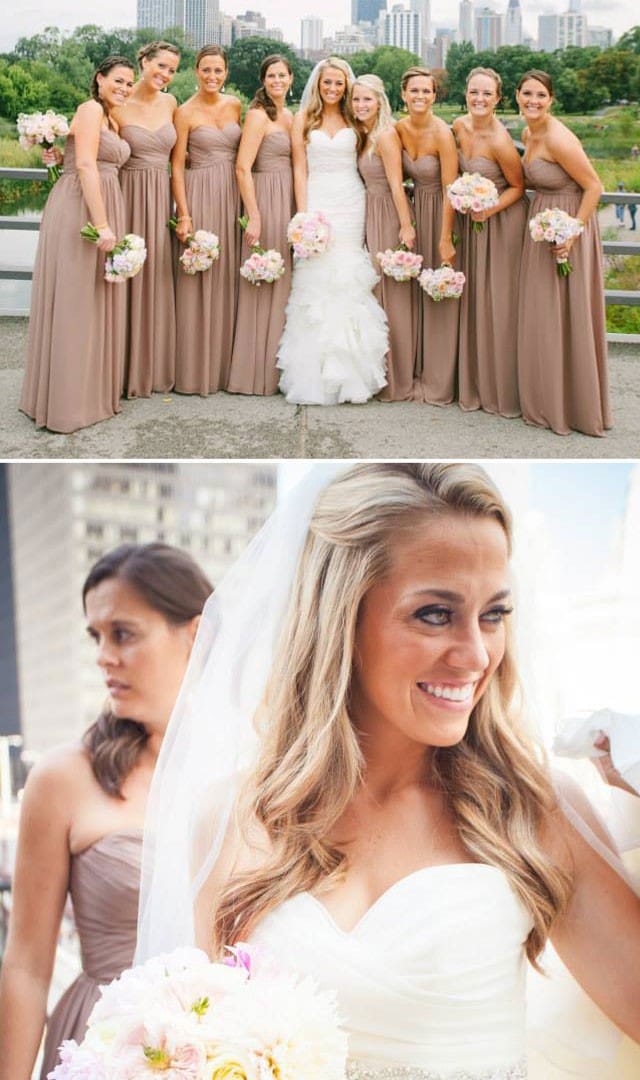 We're completely smitten with the stunning gold and blush wedding of our Maggie Bride, Jenny. Married in a modern Chicago loft, Jenny and her college sweetheart incorporated hues of blush and gold into their wedding. For her wedding dress, Jenny chose Divina, a gorgeous fit-and-flare (that also comes in pink!). "I went dress shopping with my three sisters, mom, and a couple bridesmaids,"  Jenny said. "One of the first dresses I tried on was Juliette, and everyone loved it! Tears were shed, but I felt like I had to sleep on it. When I went back that weekend to purchase the dress, something felt off. I felt like I needed to try it on again, and for some reason, I wanted to compare it with Divina. As soon as I put Divina on, I felt like a bride, classic and chic. The fact that I stepped back, took a breath, and ended up finding my dress by myself is still a bit surreal to me." See more photos from Jenny's beautiful wedding below!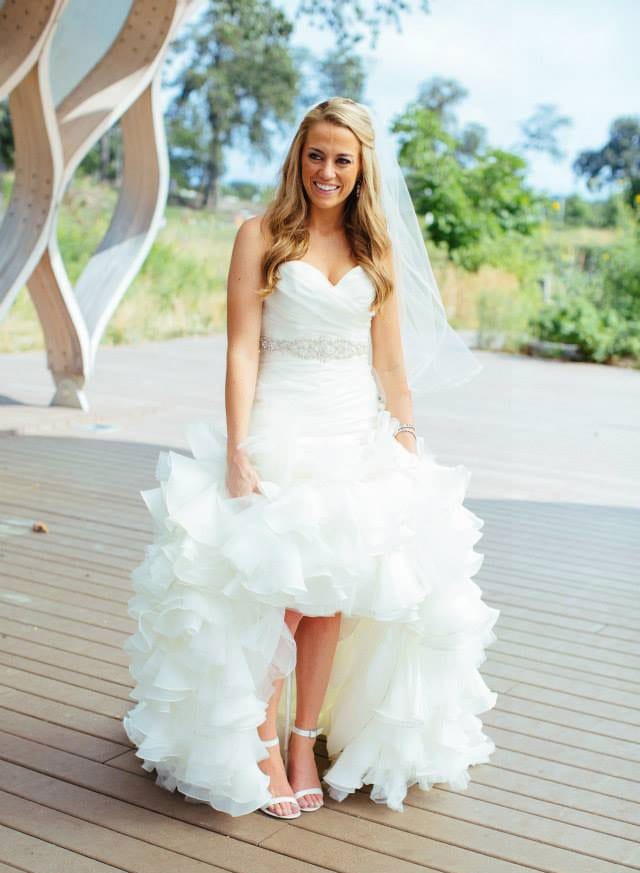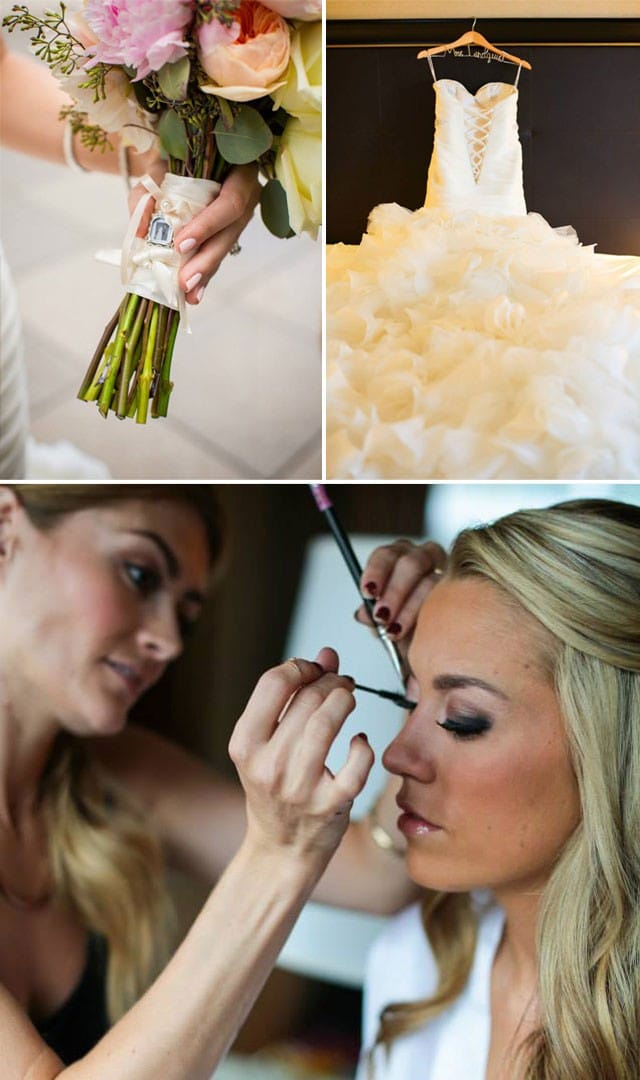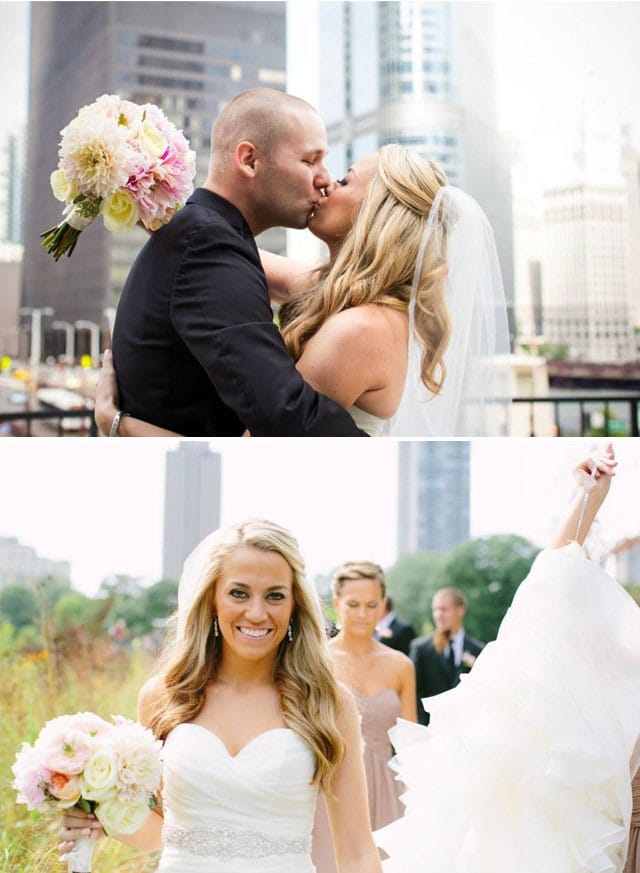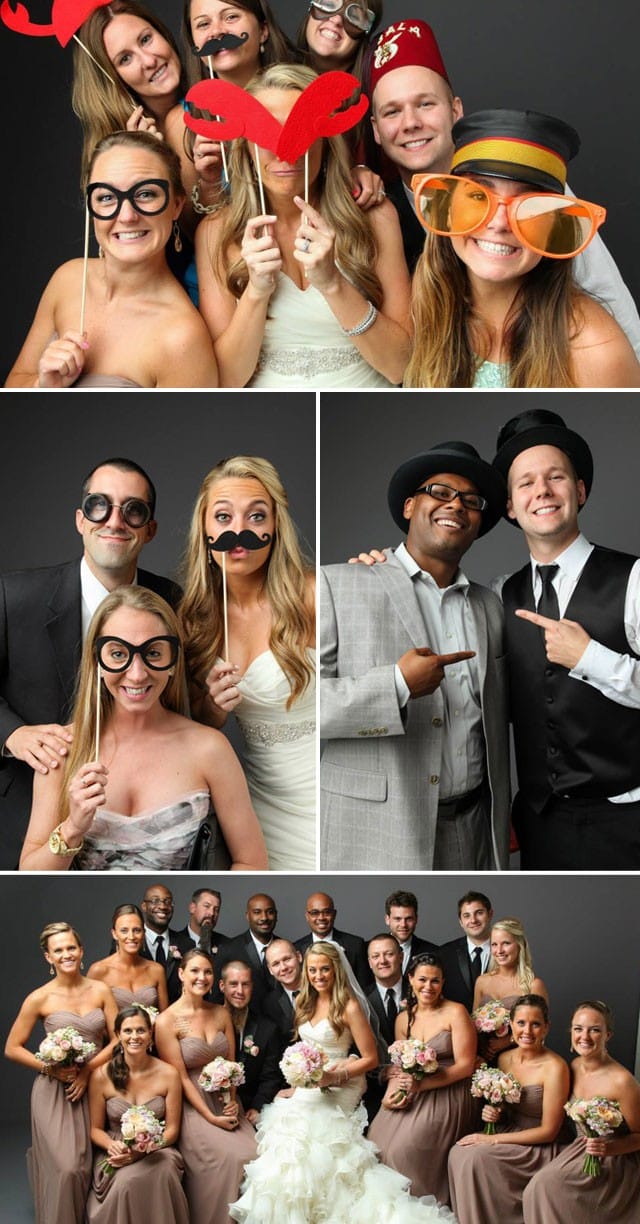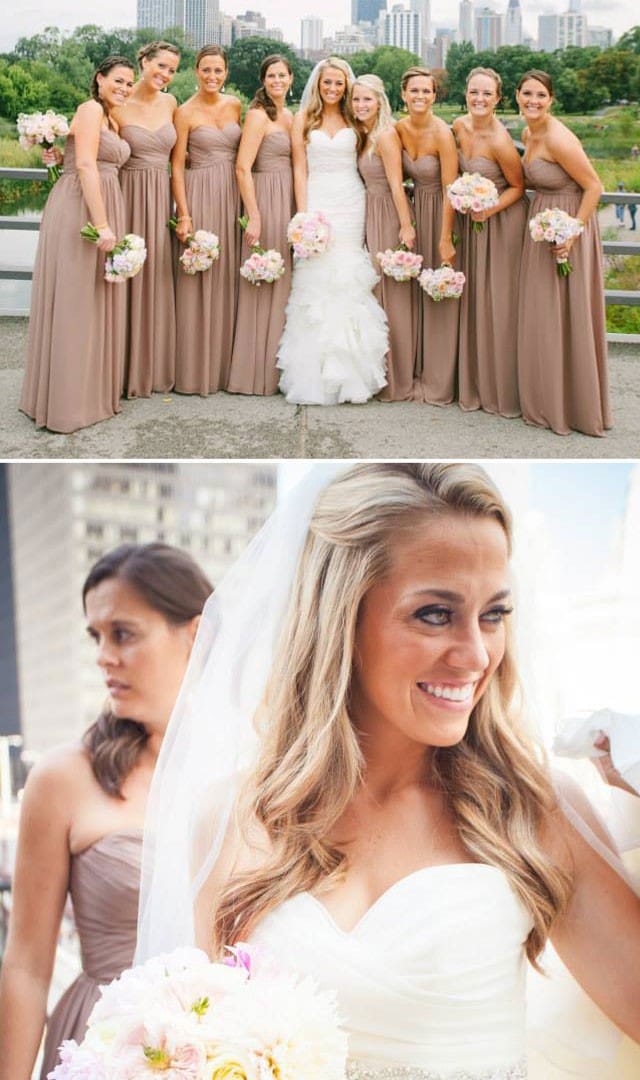 Photos courtesy of Greenhouse Loft Photography
Dress: Divina
Favorite part of the dress: "The train! Look at this beautiful piece of art! It looked amazing walking down the aisle and is truly a show-stopper. I also worked with my bridal salon on a custom belt for the dress, which was another favorite part of the dress."
Favorite wedding day moment: "My absolute favorite part of the day was our first look. I had spent all morning stressing out because it was raining (major mistake — brides, it may seem impossible to not stress, but rain or shine, you can't control it!), and as I was literally stepping into my dress, the sun came out. Minutes later, I was walking up to Rob with the beautiful Chicago skyline in the background. I was so excited for him to see my dress that I had been egging him on for over six months – "Do you like this style? What about this dress?" The moment he turned around, it was all started to feel real to me. It felt like the first big moment that we were actually going to get married!"
Advice for future brides? "At the end of the day, it really is all about you and your soon-to-be spouse. It can be so easy to let the flowers, catering, guest lists, and everything else overwhelm the planning process, but always remember the biggest reason of the day: your love for each other. Be as personal as possible in all of your details, and let your love shine through."
Do you love this Divina gown? Check out Maggie Bride Katelyn in her blush gown Serencia.