Dresses
Real Weddings
Tips and Trends
|
December 8, 2015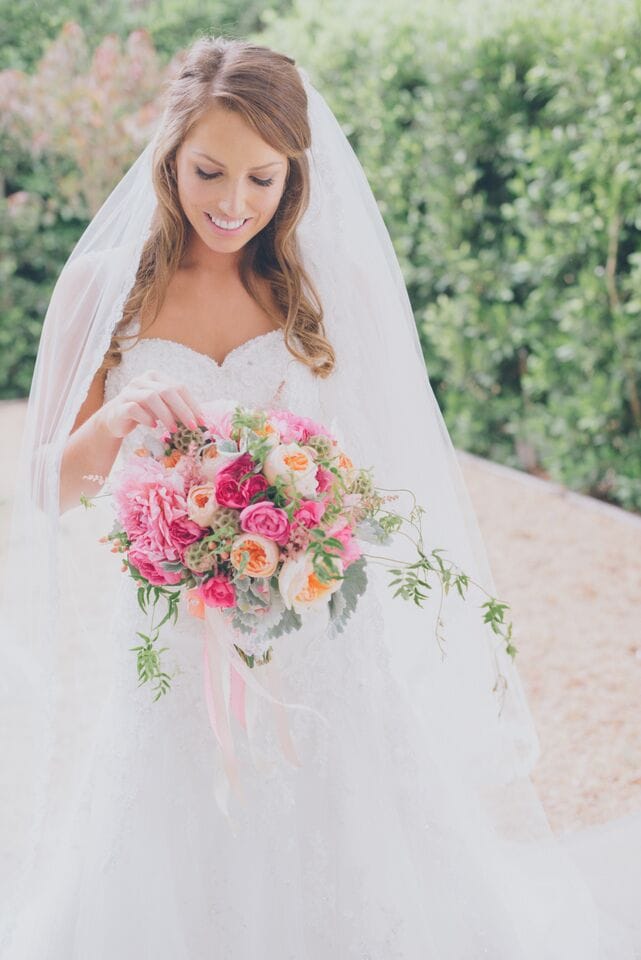 Maggie Bride Kari's happy Los Angeles wedding owes its theme to the couple's first impressions of each other. The now husband-and-wife met in their college Group Communications class. After the semester, on their first night out together, he surprised her with a spontaneous kiss. The rest is history! Kari looked beautiful in our Lorie gown, an embellished A-line ball gown. We love the personal connection Kari made with her Maggie selection.
"I always loved looking at pictures of my mom in her wedding dress and I was particularly in love with her train, so I knew that I'd have to have a train on my dress… I looked for the longest train I could find!"
Read more about Kari's bridal look and wedding inspiration below!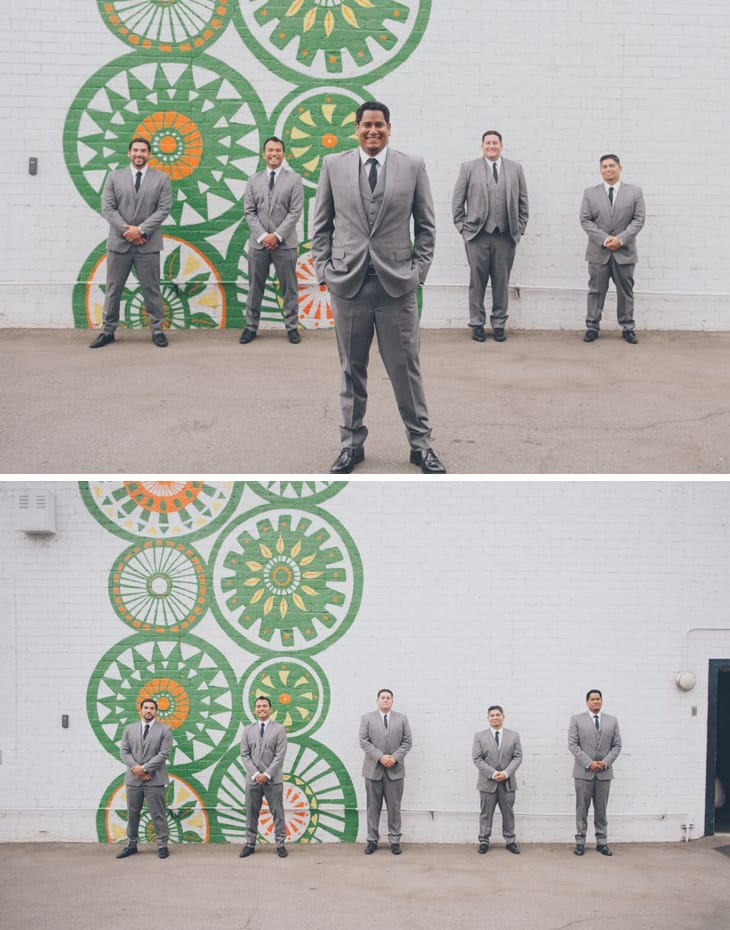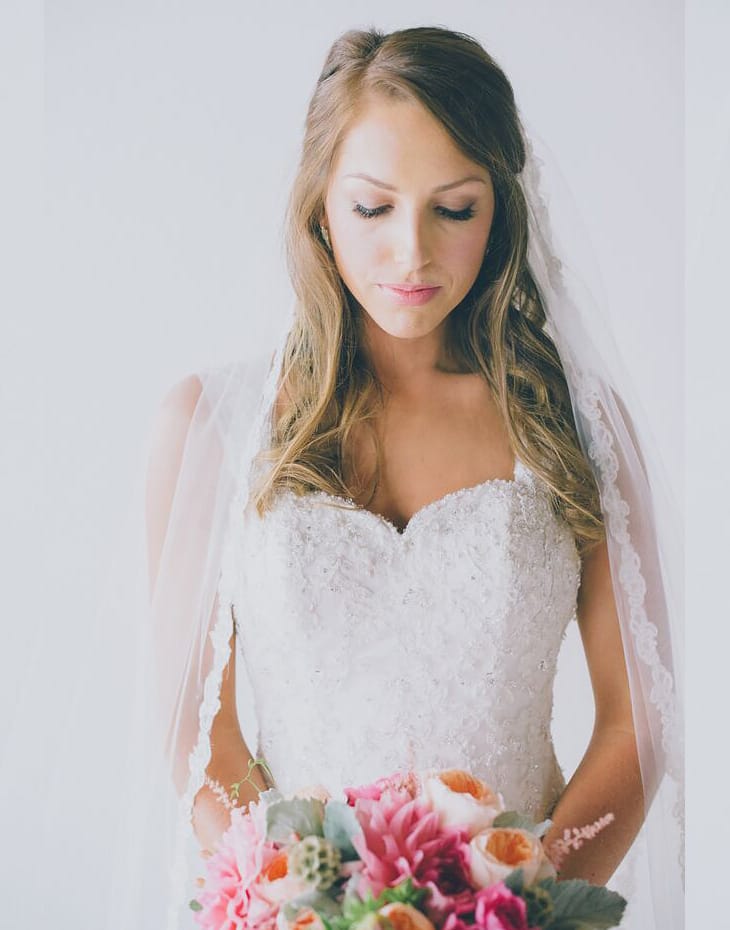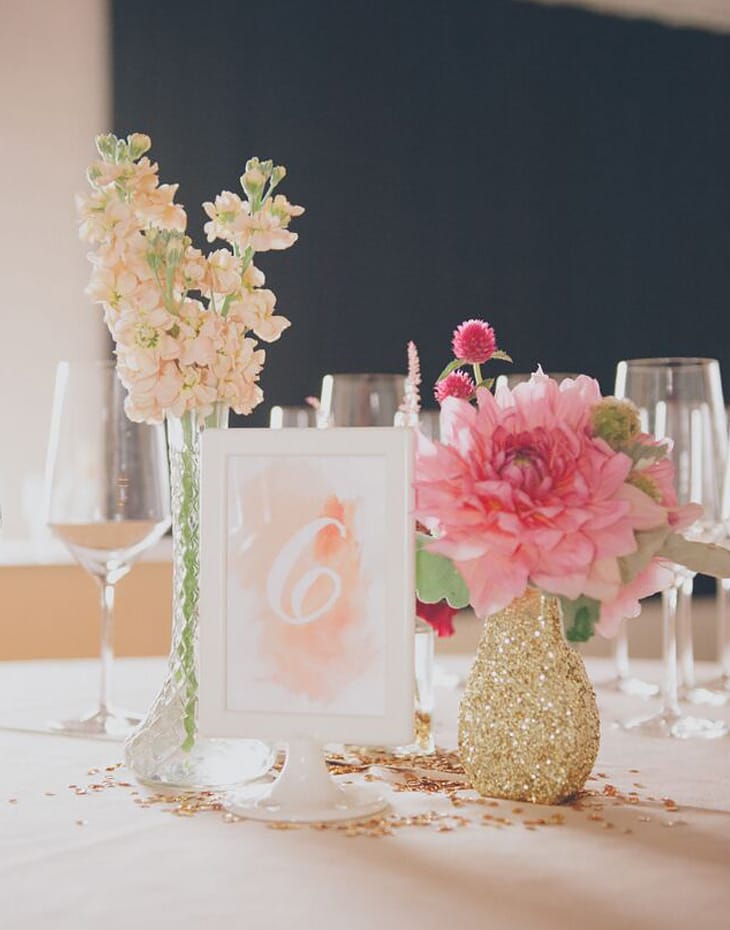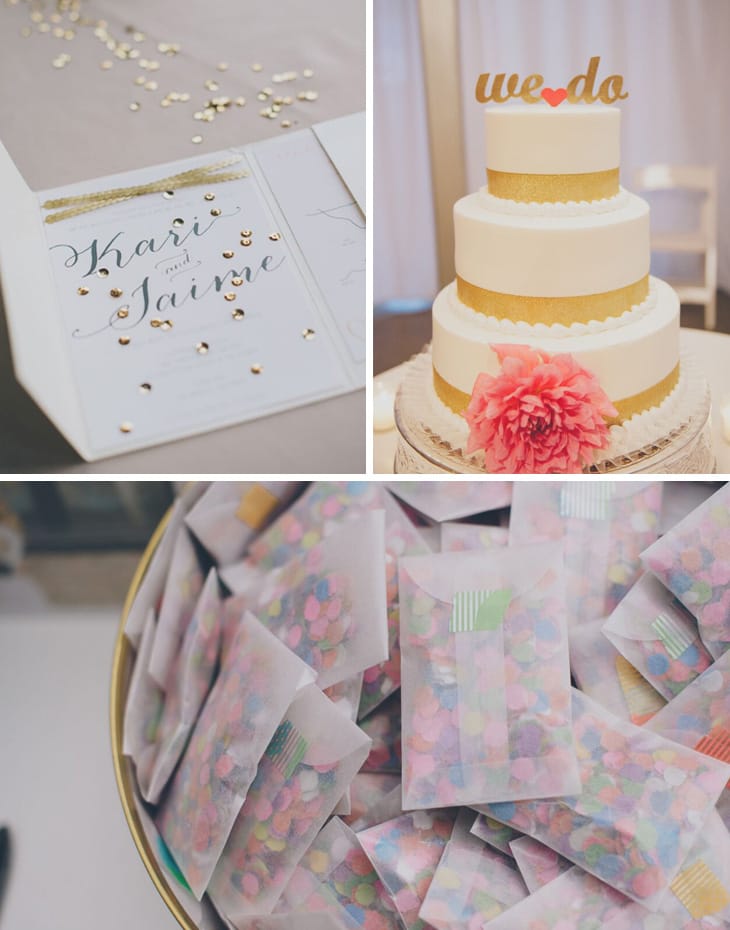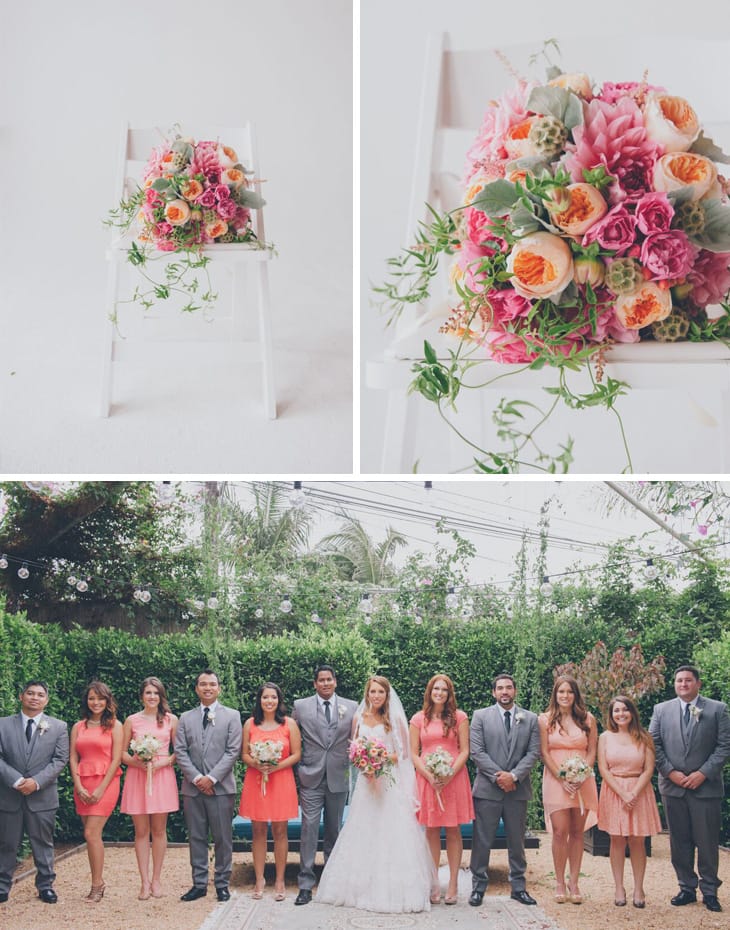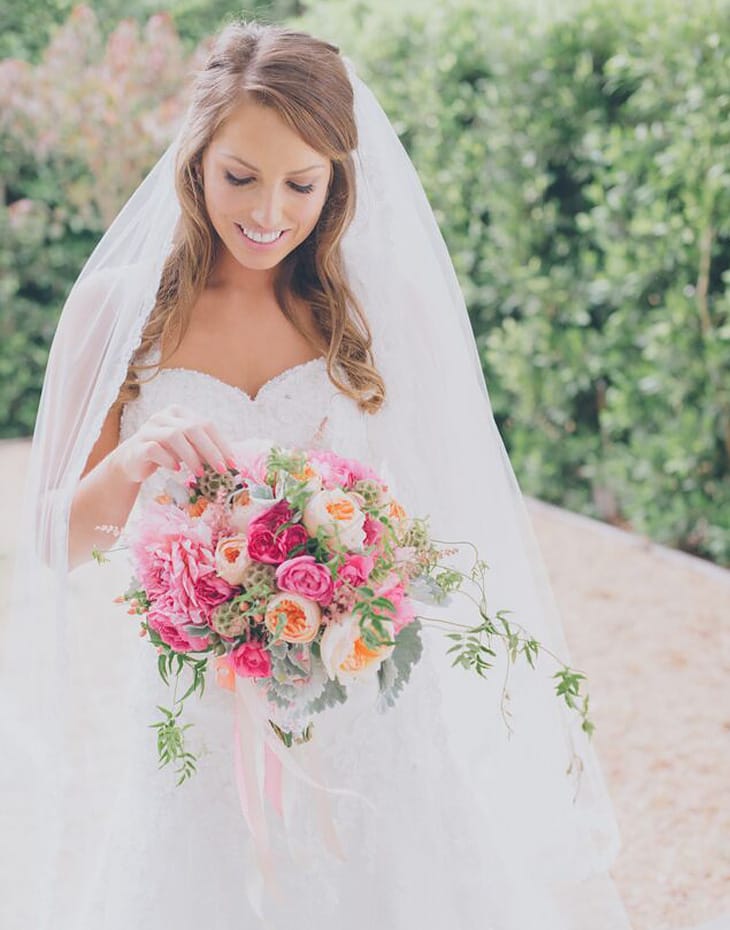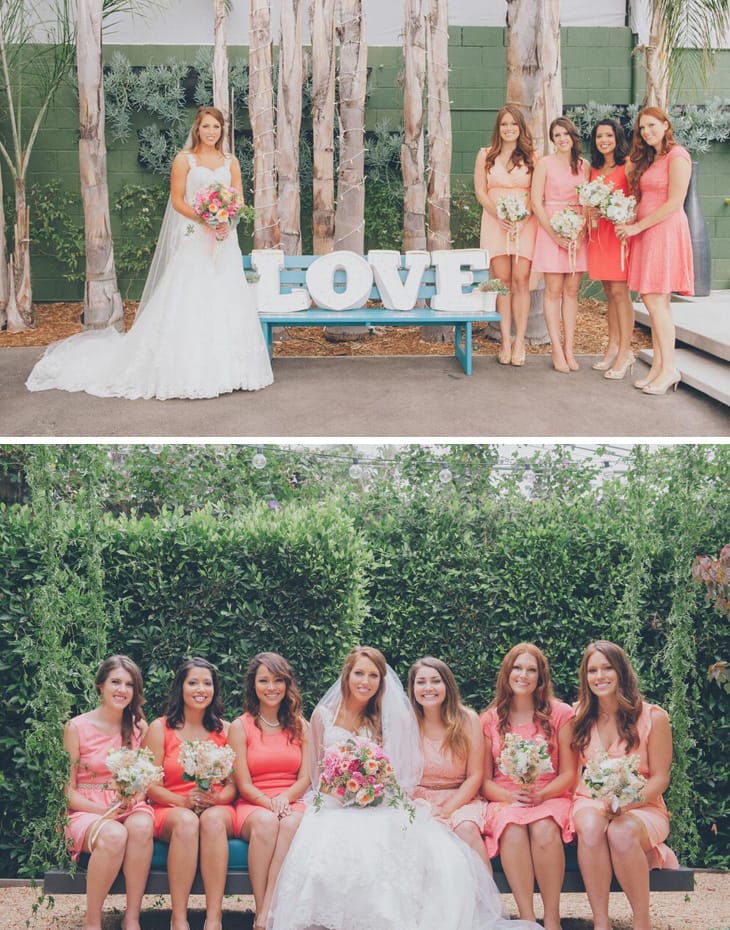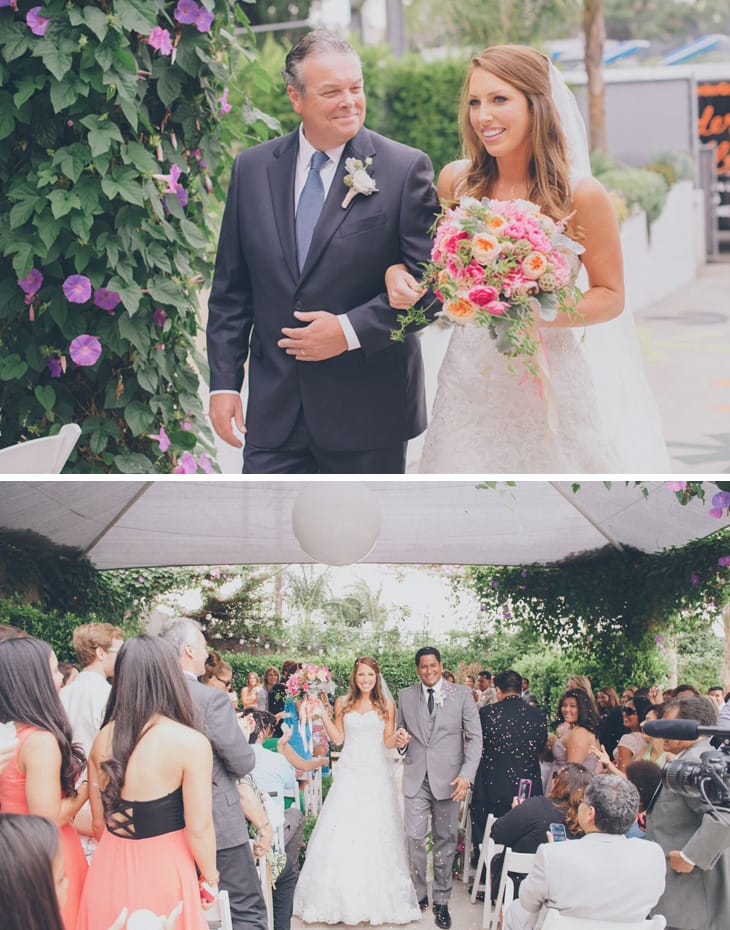 Dress: Lorie
Photography: Chaffin Cade Photography
Favorite part of the dress: "I loved my train.  I was specifically looking for the longest train I could find! I figured the only time I can get away with wearing a long train was on my wedding day, so why not take advantage of that!"
Favorite wedding day moment: "The look on my husband's face when I was walking down the aisle. He looked like he was going to cry, it was so sweet.  It makes me want to bawl every time I think about it!"
Advice for future brides: "It's so easy to get wrapped up in planning your wedding and trying to make everything perfect.  My advice would be to come up with a list of what is REALLY important to you and your fiancé. When planning, keep those things in mind and remember that the rest is just fluff! For my husband and I, we really wanted to have a fun celebration. To make that happen we knew we'd need some good music, drinks, and food. So we went with it! Things like a fancy wedding cake and monogrammed napkins are cool if you can afford them, but totally not necessary."
How you met: "We met in a Group Communications class in college. He was crashing the class late with a group of other people. Each group had to choose who they wanted to allow into their group and everyone wanted to add him to ours. I was the only one who didn't want him!  Once I got to know him we became friends. When the class finally ended we met up for drinks. We started flirting at the bar and I asked him to try his best pickup line on me, he paused for a second and just kissed me. I was so shocked but it was the best kiss I've ever had. The rest is history. And we now have the cutest nine month old!"
How he proposed: "At Sunset Cliffs in San Diego on New Years Eve at Sunset.  It was just him and I, and so romantic."
Your wedding in one word: "Fun!"
Wedding venue: "Studio 1342 in Los Angeles"
Wedding theme: Seriously Happy.  We came up with it by our first impressions of each other.  I thought he was so serious and he thought I was a pretty happy person.  It's now my wedding planning company name: Seriously Happy Events!
Design inspiration: "Pinterest helped a lot! I was pretty obsessed with planning and that's why I decided to make a career out of it! I would just show him a bunch of pictures that I found on Pinterest and if we both liked it, then I'd add it to our board."