Real Weddings
|
January 6, 2017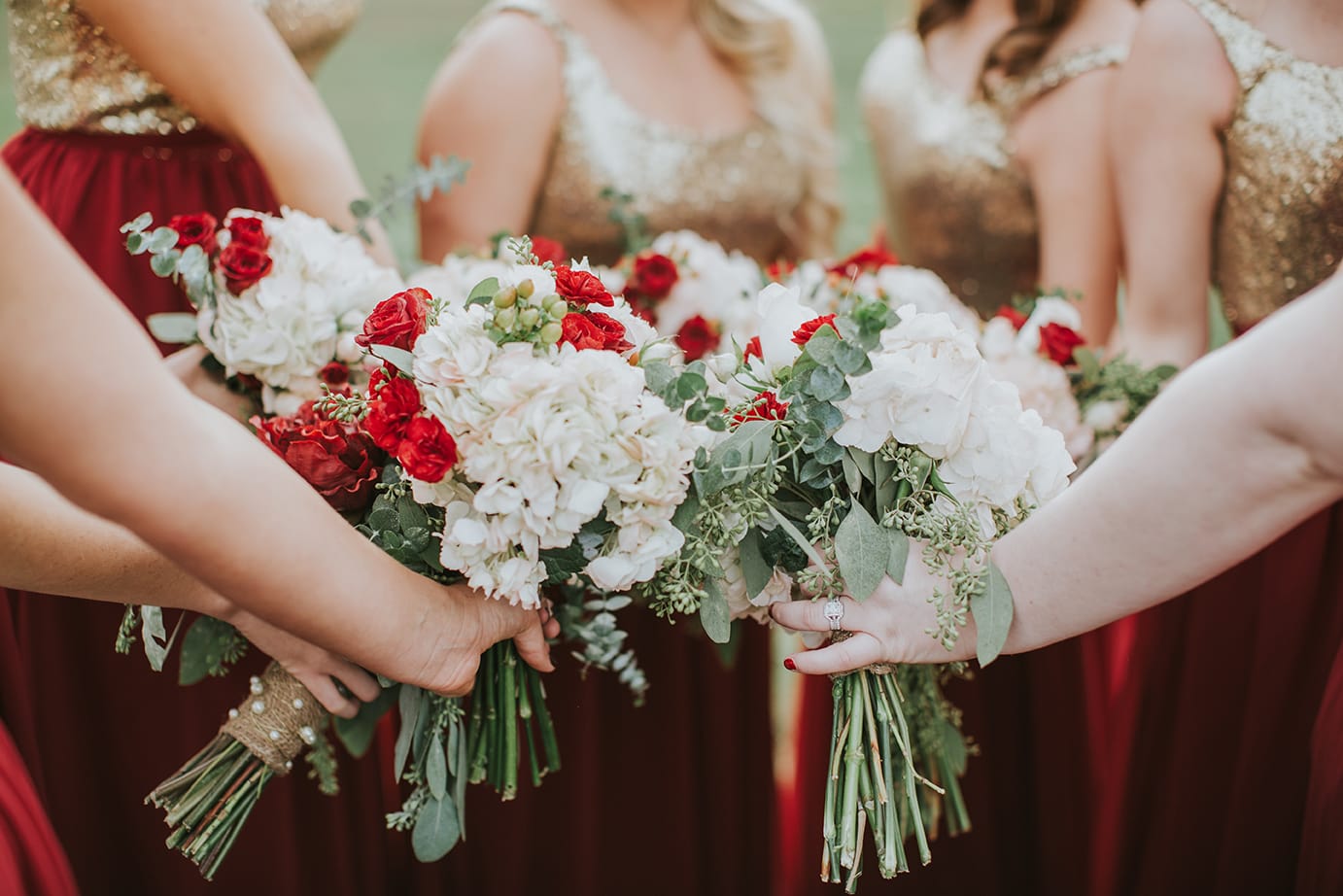 Today's real wedding is all about color! Get inspired by Midgley bride Katie's cozy fall nuptials, featuring an intimate reception hall accented in banquet-ready hues like crimson, gold, and emerald. Katie paired lace wedding dress Winifred with her dark hair and vampy lips, while her bridesmaids wore glitter-and-carmine gowns—a retro-modern look that's already trending in 2017 weddings. Keep scrolling for Katie's love story courtesy of Savanna Kathleen Photography, and submit your own real wedding here.
Which gown did you wear?
Winifred by Sottero and Midgley
How did you know when you found "the dress"?
As soon as I walked out of the dressing room and saw my mom's reaction, I knew. I hadn't even looked in the mirror yet.
What was your favorite part of the dress?
My favorite part of the dress was the halter with illusion deep-V neckline.
How did you and your partner meet?
We had mutual friends in college. We became "best friends" a few years later and it turned into the best relationship.
How did he propose?
He woke up and pretended to go to work all day. When I finally got home from work, he had fixed many things in our house that needed to be done. He had rose petals leading to the back bedroom where he was waiting for me. As soon as I opened the door, he got down on one knee!
Where did you get married?
We were married in my hometown church in Christopher, Illinois.
Did your wedding have a theme?
It was a mixture of things we both love. Gold and glitter for me. Deer antlers and greenery for him.
How did you decide what you wanted your wedding to look like?
I knew I wanted it elegant, but I also wanted to include Eric's taste. My mom and I did many trial runs with decorations. When we figured out how to combine the two, I fell in love.
What was your favorite wedding day moment?
My favorite moment was walking down the aisle with my dad and him handing me off to Eric. The moment I held Eric's hands, all my worries were gone.
Describe your wedding in one word.
Eventful.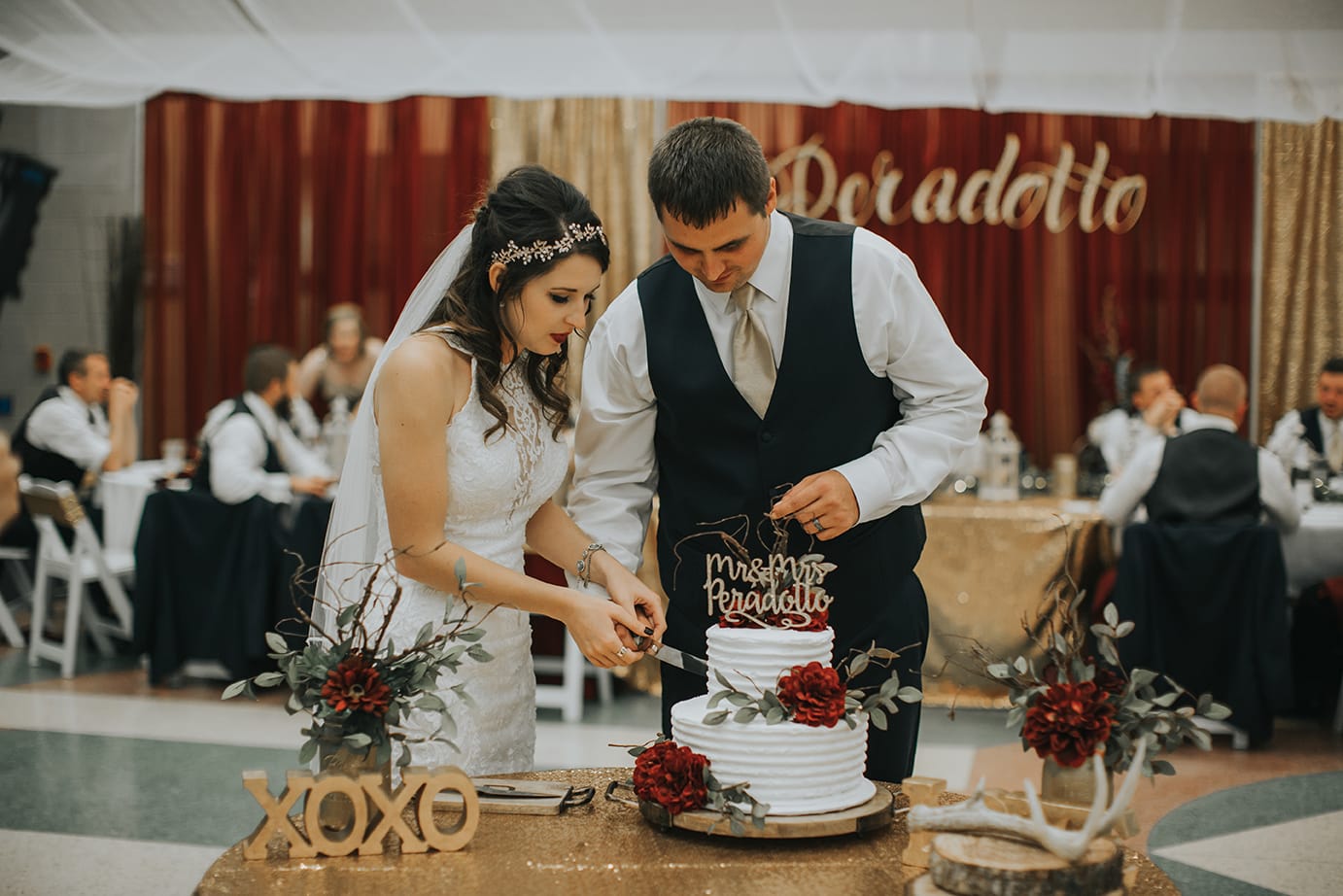 What advice do you have for future brides?
Try to remember that your day is all about the love you and your man share. Take in every moment that you can because it will fly by. And my best tip is to get a great photographer who you trust because they will be the only person who can truly make time stand still on your special day.