Dress Spotlights
|
January 2, 2019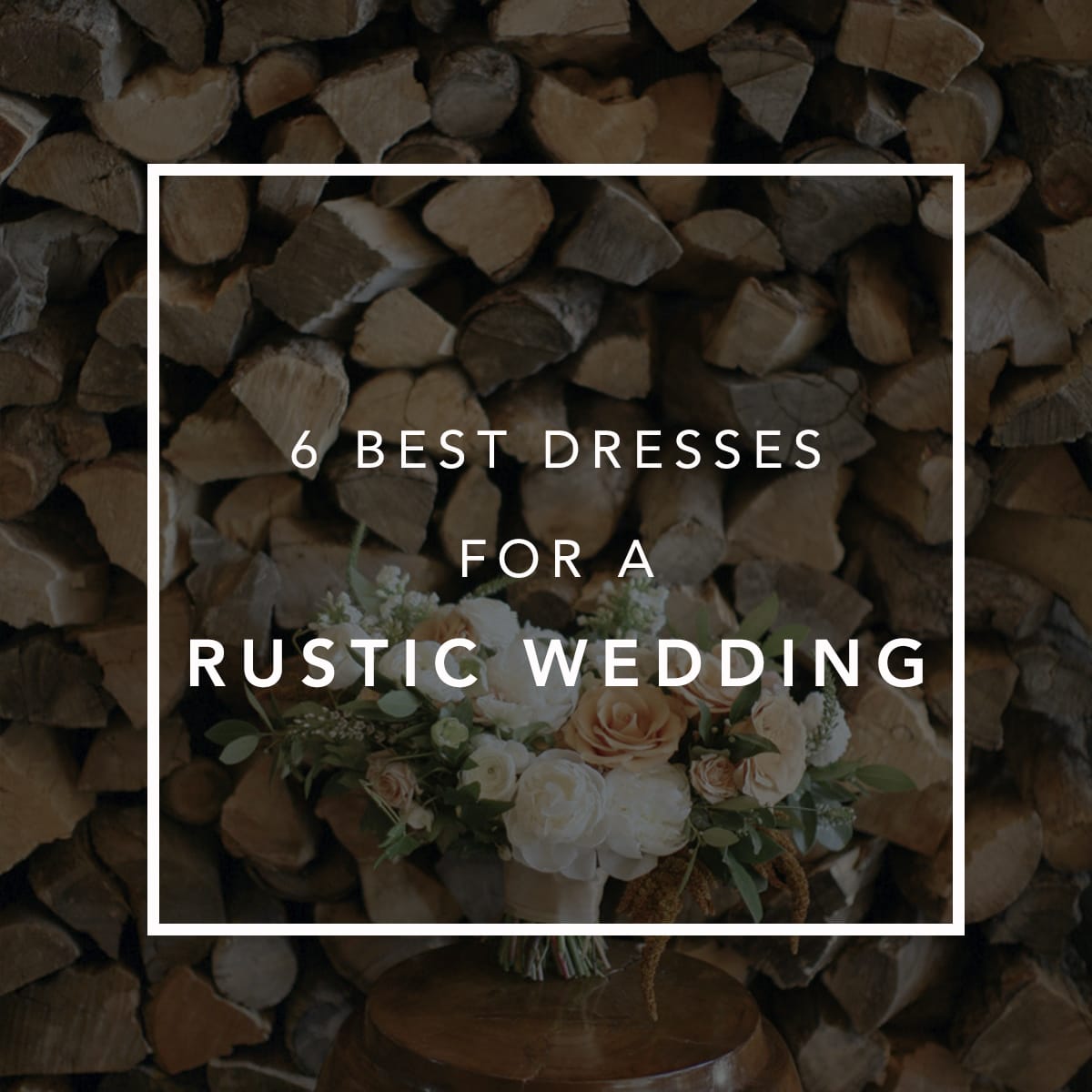 One of the hottest trends that transcends all wedding seasons is a rustic wedding, so we've compiled the best wedding dresses no matter what the weather. After all—there is nothing more romantic than a sea of wildflowers and all of your loved ones gathered together as you celebrate
Maeleigh + Rustic Barn
Those fabulous cowboy boots you inherited from your grandmother? They'd pair perfectly with Maeleigh by Maggie Sottero, an effortless A-line wedding dress featuring sequined lace motifs atop sparkly glitter tulle, and a delicate off-the-shoulder neckline. The dress has enough structure in the bodice to keep you feeling secure and plenty of skirt allowing you to line-dance the night away with your nearest and dearest.
Bree + Indoor-Outdoor Manor
You want a classic, feminine look that still transitions with the elements. Maybe you've booked a tent with a sunny lawn-scape, or you're filling a cobblestoned courtyard with lanterns and baby's breath. Whatever your vision, a rustic wedding gown like Bree by Maggie Sottero is a charming and versatile choice for your croquet and cocktails.
Anastasia + Enchanted Forest
Rustic? The woods invented rustic. But if "fairy-queen bride" isn't what you're going for, consider Anastasia by Maggie Sottero. This one-of-a-kind gown features a gorgeous sweetheart neckline and lace bodice flowing into dramatic layers of tiered tulle, a striking counterpoint to your setting's organic lines and breezy rustic wedding atmosphere.
Antonia + Winter Lodge
A cozy winter wedding and lace wedding dress are a match made in heaven, but since you'll be indoors, don't shy away from a unique fabrication and a little sex appeal. With Antonia by Maggie Sottero, you can don the tulle over-skirt for your snowy photo ops, then remove it during your reception to show off the vintage inspired bell sleeves.
Bethany + Backyard Soiree
Nothing says "casual cool" like a rustic backyard wedding lit with fairy lights. Gather your prettiest rugs and tablecloths, coordinate a grand potluck feast, and hire your friend's band to make it an evening your guests will never forget! As for the wedding dress, we recommend Bethany by Rebecca Ingram for a chic, comfortable, and simple rustic style wedding gown.
Fielding+ Campground Elopement
If your table themes consist of Wes Anderson titles, and your guests are staying in yurts for the weekend, you're destined for Fielding by Sottero and Midgley. This vintage lace is an intriguing gown features a deep V-neckline and V-back for a look that matches your chic-and-offbeat surroundings.